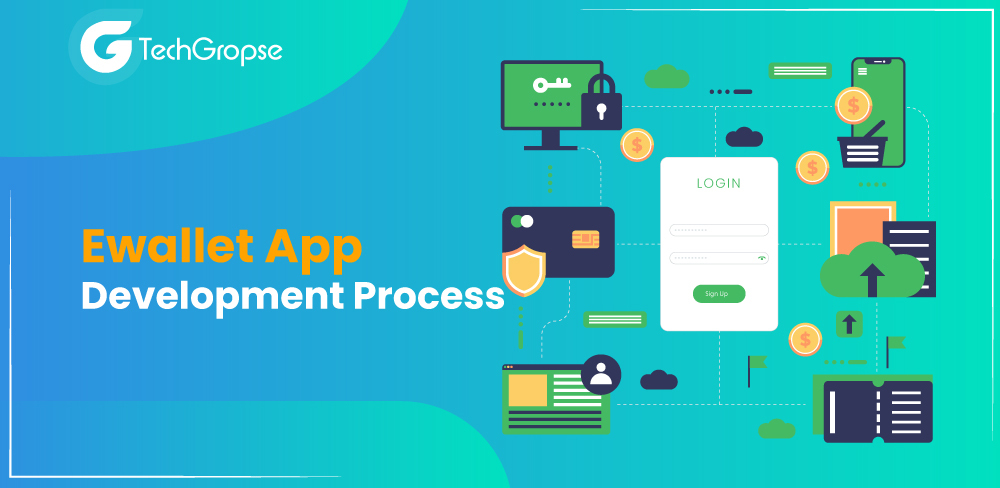 E-wallet app development has emerged as a critical aspect of the rapidly evolving digital payment landscape. With the advent of smartphones and increasing internet penetration, consumers are shifting towards convenient and secure mobile payment solutions.
E-wallet apps have gained immense popularity due to their ability to store multiple payment methods, facilitate quick transactions, and offer enhanced security features.
Professional e-wallet app development or on demand app development involves thorough research, comprehensive planning, and robust technology integration to deliver a seamless and user-friendly experience.
It usually happens, you are shopping online and you want to purchase new clothes or maybe some cool video game. Instead of using a credit card or cash, you can use your digital wallet. It's convenient because you can use it to pay for all the things you purchase online.
The most pleasing part is that digital wallets can work with various ways of paying. So, whether you want to use a gift card, credit card, or even just your smartphone, the digital wallet has got you covered. It's like having a virtual piggy bank on your smartphone.
So, next time you want to purchase something online, just whip out your digital wallet and pay with a few clicks on your mobile phone. It's fun, it's easy, and it's the future of paying for things.

We trust that our e-wallet app development guide has provided answers to your fundamental questions. This technology, with its expanding user base and developer community, holds immense promise.
For your ideal mobile wallet, consider partnering with proven cryptocurrency wallet development services.
So, are you thinking about making your own mobile wallet app? Well, you better get a move on and reach out to our app developers ASAP.
Take some time to think about all the cool stuff you want in your app, and try to find some experienced mobile app developers to help you out. Having a great team will make your app super awesome!