Did you know that 1.6 Billion Swipes are made daily on Tinder? Your app could be the next Tinder! 
The old school romance of sending letters to someone you like is long gone. In this digital age, we send swipe notes and super likes. The advent of technology has transformed almost everything. It has made things easier, more practical and convenient at a swipe's pace. These factors state how Dating app development is in huge demand and has become a huge market place to invest in it
Dating app development is the new hot sector for entrepreneurs to invest their money in. If you too are an investor looking for great opportunities, take our word, this sector won't let you down. In this blog we are going to discuss everything about Online dating app Development, its most important features and also How Much Does it Cost to Build Dating App? Keep scrolling to know more and develop the idea of your dreams and make people meet the partner of their dreams! 
Thinking Why Build Dating App? Have a Look at Market Statistics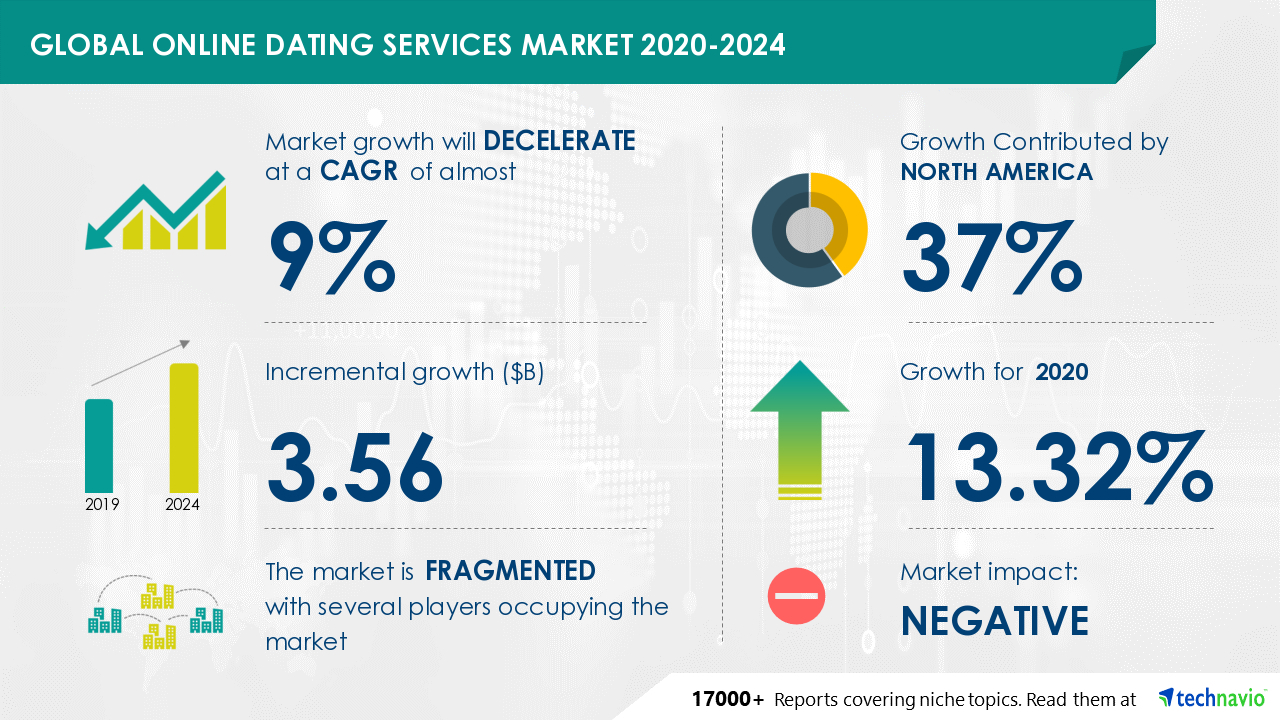 It is important to take a close look at the numbers and facts of the industry you intend to invest in since it provides information on a variety of aspects, including the audience you want to target, their demands and preferences, and the exact features they are looking for. Let's look at some noteworthy data stats that are important for you to analyze. 
60% of people between the ages of 18 and 29 have used a dating website or app at least once in their lives, and 20% of American couples report meeting online.

Since 2013, there have been roughly three times as many young adults who have registered themselves over dating apps.

As we mentioned before too, 1.6 Billion swipes are happening on tinder everyday.

17% of those who employ internet dating get married to the person they met there.

66% of users of dating apps online have gone on a date with someone they met there.

The total annual income that various dating apps generate globally is $1.8 billion.
Data's show that 52.4% of users of these dating apps are guys. In 2017, a sizable portion of dating app users were above 25, but by the end of 2019, the average age of users had somewhat decreased, and roughly 30% of all users were now between the ages of 18 and 29.
Advantages of Dating Apps in Modern World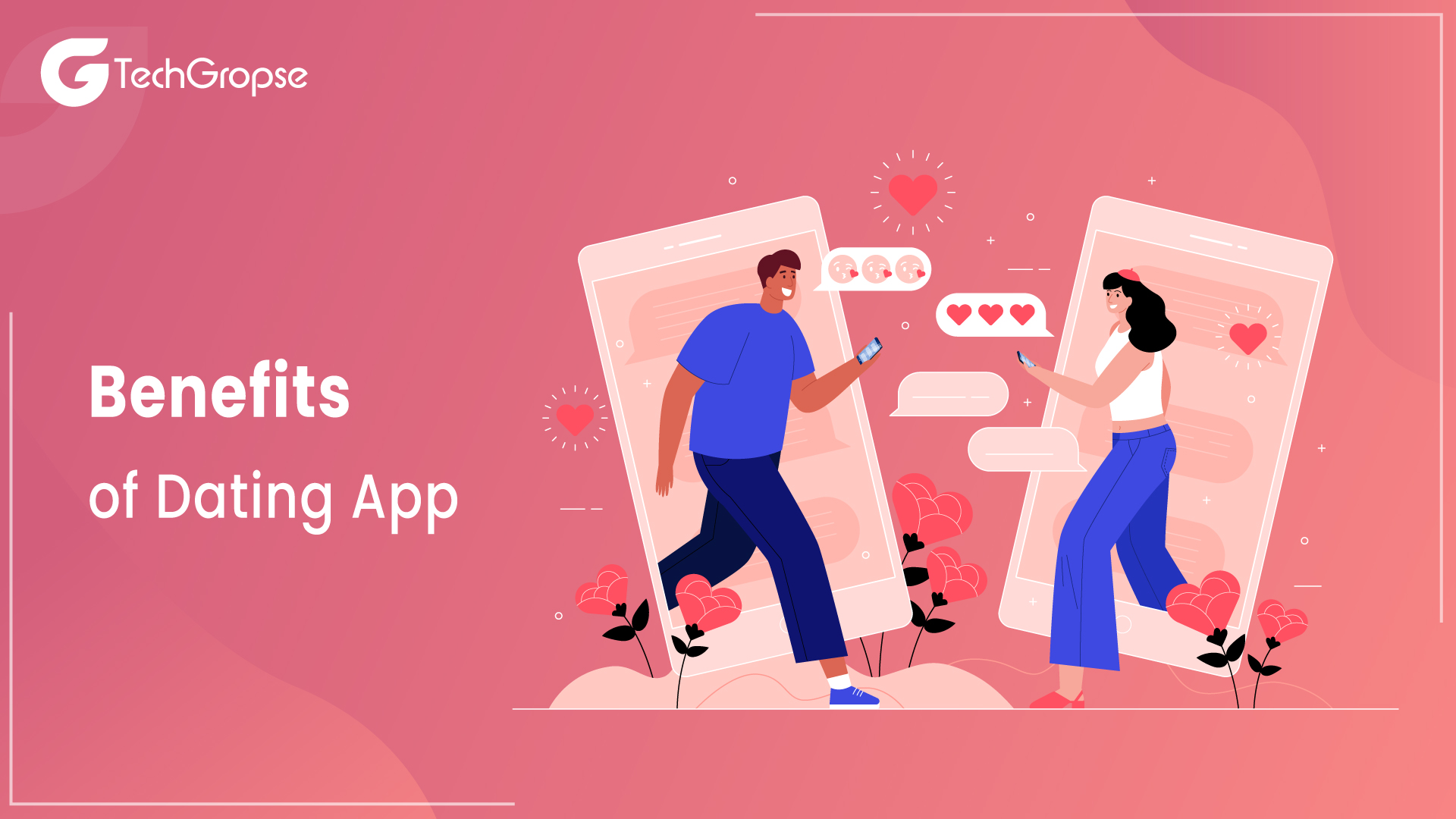 Before we give a final answer about the Cost to Build Dating App it is important that we talk about the advantages dating apps provide to its users. Here are some pros of a dating app: 
People Find Meaningful Connections 
The possibility of a meaningful connection is the greatest advantage of using a dating app. There is a chance for a long-lasting connection. You can meet someone through a dating site and engage in exciting conversations that develop into a bond and, ultimately, a committed commitment. Then, all of the frustrating blind dates and losses feel worthwhile.
With Dating Apps you are in Control 
And that gets us to probably the most significant advantage of internet dating—you are in charge. Throughout the whole online dating process, you are in charge. Users have the feature to  unmatch, for instance, if you match with someone and later realize they are not the appropriate match for you.
They can be blocked as well if you feel uncomfortable connecting with someone.  You can quit a conversation at any time without feeling awkward.
You Can Customize your Searches 
If you go on a blind date, speed date, or any other offline date, you must be specific about your preferences and assess each possible match to see if they are a good fit. This could be to say the very least, problematic.
When you use online dating, you check off a few boxes, and an algorithm makes sure to pair you with others who have checked off the same boxes. In this manner, you can be sure that the person you're speaking to has passed muster and satisfies the minimum standards necessary for you to consider them a prospective mate. 
>>>Read More: Online dating app development: cost and key features <<<
No More Just Settling
With dating apps you have your options open. There are a lot of matches that you can have conversations with and see who you vibe the best with.  If you do not mesh with someone, you can try your luck with another match. 
Thanks to dating apps now users don't have to make it work with someone since they have the convenience to find their perfect one. 
Features Affecting the Cost to Build Dating App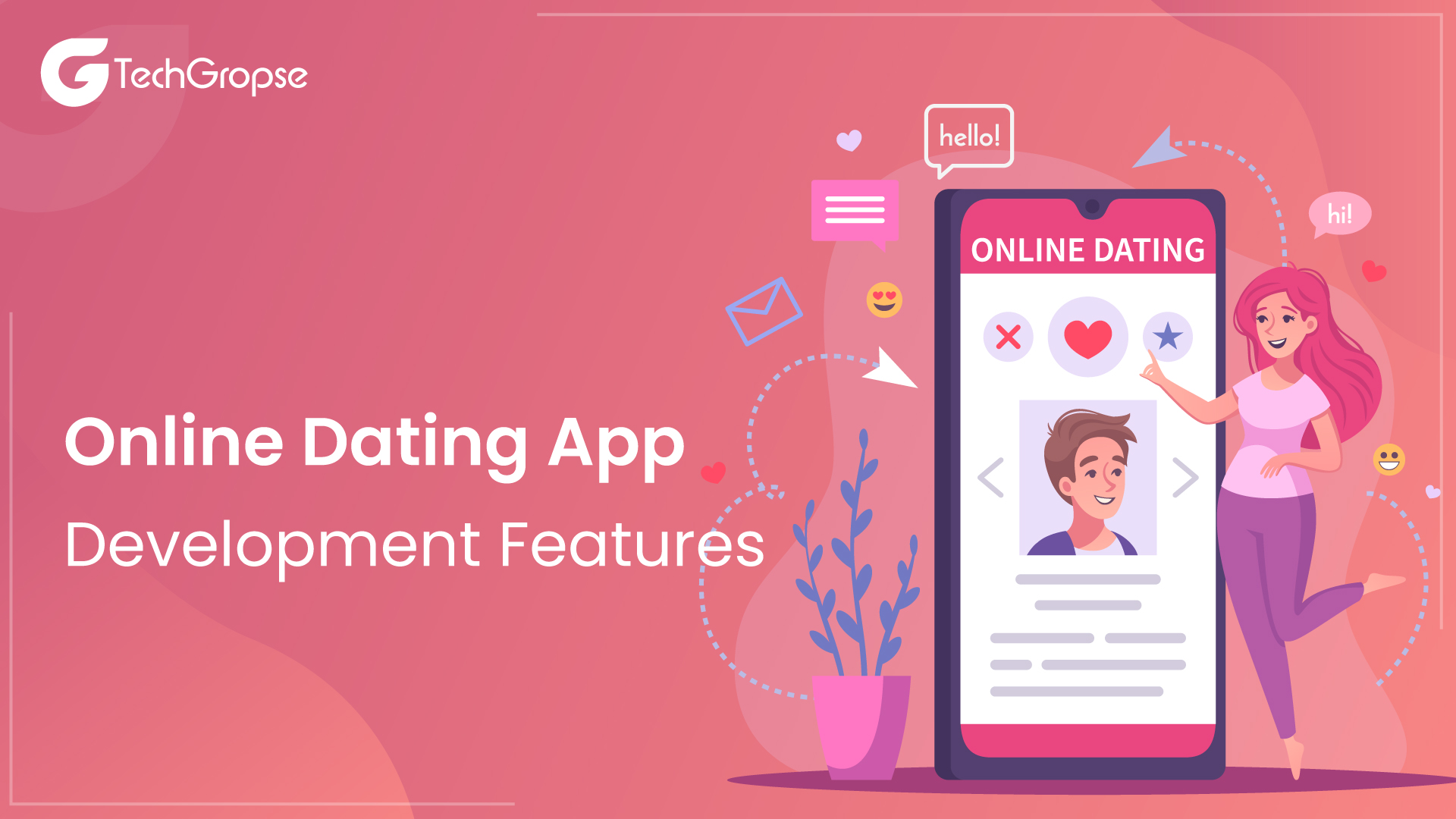 With different apps come features come different features. As a service provider you must make sure that the features you offer in your dating app are different from others and make lives easier. But you must also know that the more features you add, the more development cost you have to pay. Following are some features that impact the cost to build dating apps. 
Social Media Integration
Integration with social networks is a trustworthy approach to profile verification at the time of registration. With this your users get the option to put up their real name and friends/school/university name in the app. This can be done with social media integration. Partner with a leading custom dating app development company which can help you to build a seamless social media integration feature. 
Match Algorithm
This is another factor that determines the cost to build dating app. Dating applications take into account questions where users put up their interests, careers, preferences, and goals for a romantic relationship.
It is possible to provide push notifications to increase the reach and engagement of dating apps. This could offer a gentle reminder that new users have entered the platform or a reminder that a new text message has been received. By providing extra services, you have a possibility to increase revenue generation. 
You can also add more features with a membership charges. The tinder gold model is the perfect example for it. With a membership your users could find love in Paris, Greece, Rome while sitting in India. 
Geolocation
Users can choose where they want to look for love, thus it should be highly valued and the on demand app development company that you hire should take care to integrate such a feature. 

Preference Based Dating 
While these algorithms are conducting their analysis, they should take into account profiles, social media, and applicant feedback. The app gathers information on expectations, lifestyle, interests, and pastimes. It also assesses replies and compares results.
Location Based Searches
Some applications, like Tinder and Bumble, are capable of locating individuals who are nearby. The system recommends potential mates based on the selected user demographic and geographic choices.
UI/UX
If you begin to implement careful UI/UX design ideas, your dating app will gain more popularity. The buzzwords of the day are adaptability, simplicity, customization, and ease of use. If you begin to implement careful UI/UX design ideas, your dating app will gain more popularity. The buzzwords of the day are adaptability, simplicity, customization, and ease of use.
Your app should be easily functional and attractively shown. Procedures should have fewer steps and should be held to a minimal standard. It will show how many steps are required to complete each task.
To draw users to your dating app, you can hire mobile app developers that can create intuitive dating apps.  
AI Match- Making 
The assistance of this technique allows for the creation of a more exact match. The application is capable of evaluating a larger category of factors in less time thanks to artificial intelligence.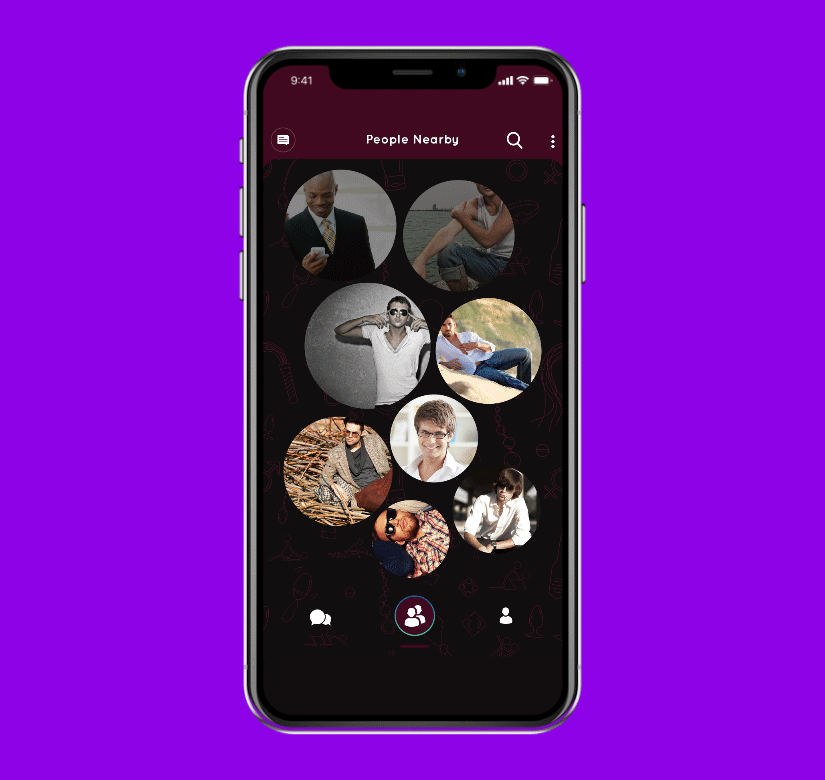 As a result, it will help your app in generating more productive data. Hire dedicated developers to develop such a feature in your app. 
App Development Company
If you partner with a leading android or custom app development company in UAE that covers everything from business intelligence to platform maintenance, you can advance in your efforts to communicate your views about the dating app you wish to create. 
Gamification 
In the creation of mobile applications, gamification is important. By growing your user base, you can gamify the dating app. To learn more about this functionality, you can consult a leading mobile app development services provider. 
Additionally, it will help to increase engagement. Users can participate in various tournaments and win prizes. Apps provide users the option to wink as well as swipe to make and accept match requests. However, this will also increase your Cost to Build Dating App. 
Users are also more likely to stick around if the UI is attractive and intuitive. Make sure that individuals like using dating applications. For your users' enjoyment, make your app more thrilling, gratifying, and enjoyable. 
Registration
In order to provide the best user experience, sign-in and sign-up options should be available for all apps. Without this function, people cannot understand who they are speaking to. Additionally, it will give the user the impression that they have complete control over their accounts. Hiring android app development coders to create a dating app would be a wise decision on your part.
Security Question 
To prevent unauthorized users from accessing their accounts and stealing the data they contain, users should add a security question to their accounts. Anything connected to you is acceptable for use as a security question. By using this security question, you can modify your password anytime you forget it or choose to do so.
Cost To Build Dating App: The Final Verdict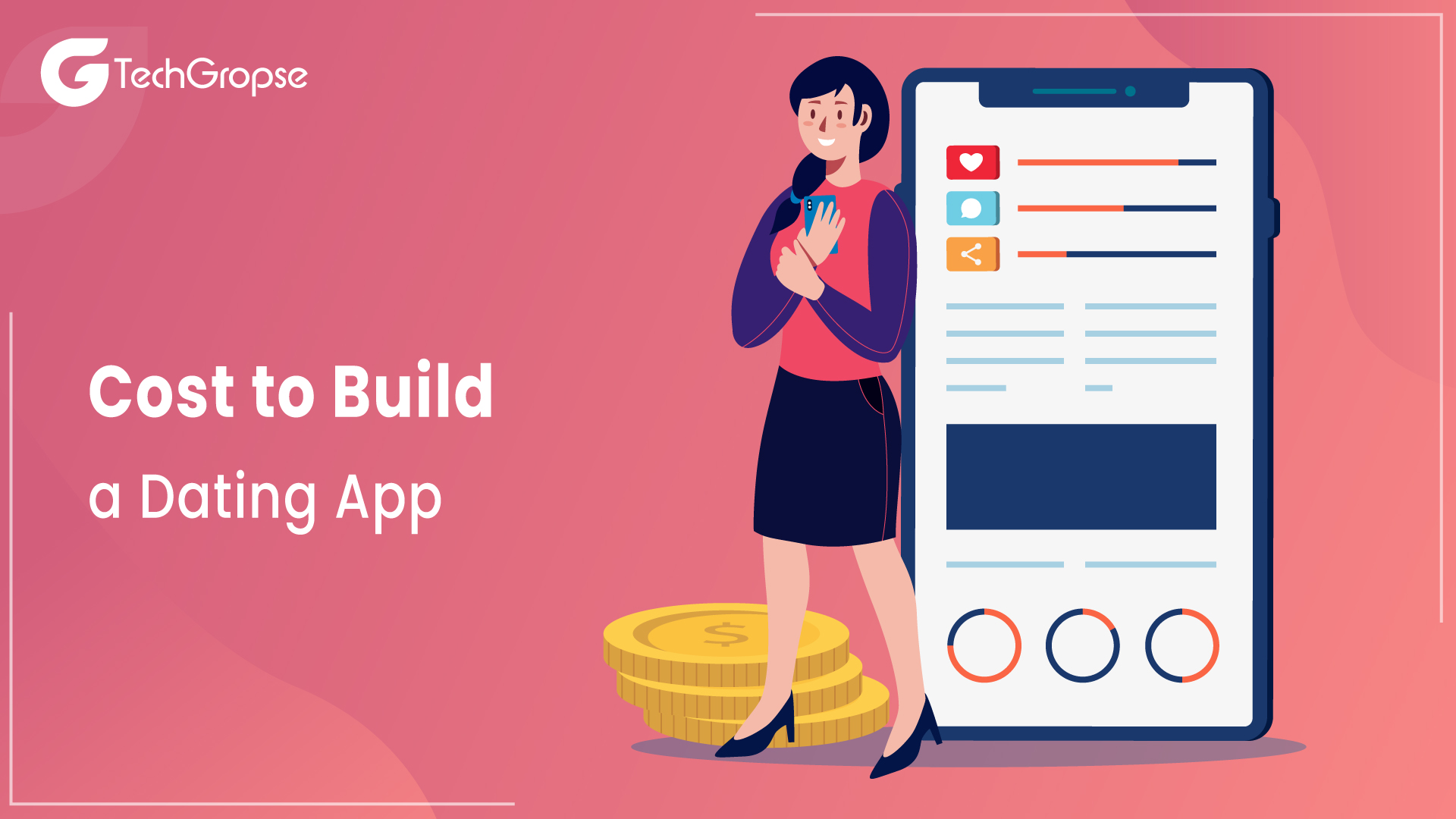 You can build a dating app which can redefine the experience, outperform market players like Tinder, and even help your users discover your soul match if you have an approximate technological stack, feature breakdown, and knowledge of existing market leaders. Let's get to the statistics now and learn more about how much it costs to build a dating app.  To determine the cost to build a dating app, I t's critical to set early parameters like development costs and timelines.
If you're serious about creating a dating app like Tinder, the unvarnished fact of dating app development is that you'll need to set aside a large budget to cover the cost to build dating app. 
Determining the Cost to Build Dating App: Development Time 
The development of the core single-platform version may take up to 1000 hours

A backend takes 300+ hours to build

App UI/UX design took around 100 hours

A 50-hour pre-launch and testing period
The number of hours developers spend on your project  directly affect the cost to build dating app.  A local development team can be hired, a group of freelancers can be hired and their work coordinated/synchronized, your other option is to hire dedicated developers. 
Freelancers start at $10 per hour

Internal development team: $150 per hour

$40 per hour for a development staff that is outsourced

Design staff that is outsourced; around $75 per hour
Cost to Build Dating App: Platform Variation 
The platform of which the app is build greatly influences the cost to build dating app. Following are the details of cost concerned with different platform development. 
Application Development
Android: $40, 000 

iOS: $45,000 
Backend Development 
UI/UX Design 
iOS – $5 000.

Android – $5 000
QA engineering
iOS – $4 000.

Android – $4 000.
Total cost to build a dating app
iOS dating app development – $64 000

Android dating app development – $59 000
However every app is different and so is its development cost. We have further estimated down the cost to build a dating app based on the app type: 
Basic Dating App: $55 000- basic features 
Moderate App: $70 000-  single-platform app;
Advanced App: $100 000- cross-platform or hybrid app with premium features.

Conclusion 
Now that we have told you all about the cost to build dating app, you can look forward to set a budget to build dating app. Building a successful dating app requires expert coding since a reliable framework foundation is vital. The success of your dating app idea depends on selecting the best tech stack and implementing  advanced features. 
From conception to launch, developing the application with the right custom dating app development company will make things easier and more profitable for you.