Out of all the things that your smartphone can do, it can also turn itself into workout equipment, being your personal workout assistant when you use a home workout app.
There are a lot of exercises one can do to keep themselves fit for example- cycling, running, training and many more. Home workout and exercise apps will turn out to be great workout partner and help you to meet your exercise goals. Plenty of Home workout and exercise apps sync your data to the best fitness trackers so that you can know your progress charts.  
Exercise apps can be a great tool to help you work out in case you are not a fan of going and sweating it in the gym. While there are so many options present for you to choose it can be pretty hard to circle out the best home workout app.  So here we are with a list of the Best 10 Home Workout and Exercise Apps That You Should Try at Home.
Best 10 Home Workout and Exercise Apps 
1. PEAR Personal Fitness Coach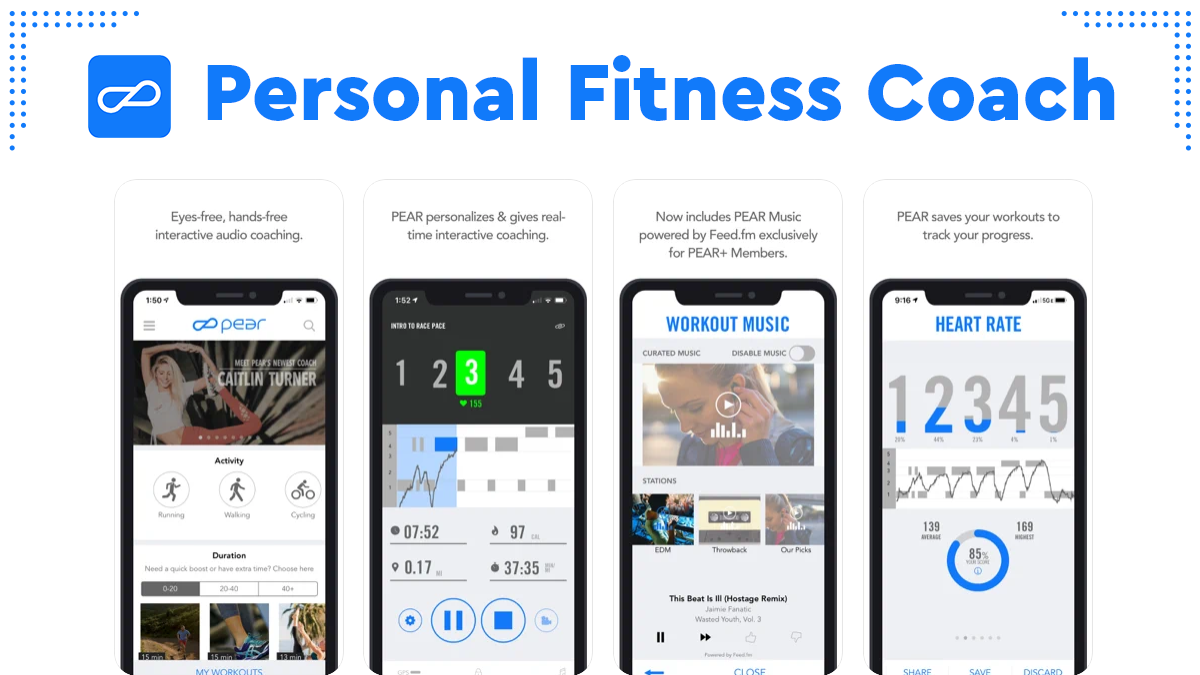 You should be delighted to know that this app is for free for both Android and iOS. The PEAR Personal Coach app guides you with eyes-free, hands-free audio coaching. It has made its position in the list of best free exercise apps that assist users to work out at home with a variety of workout sets. The app also has different fitness levels and intensities which are presented to you on the basis of your performance. 
Although the app is undeniably available for both the OS- Android and iOS for free in case it comes with limited options. If you wish to get the most of the Pear app you might want to buy its premium subscription with costs around ($5.99 per month). When you buy the premium subscription you get access to its workout library and you can also set your hands on the extra features that the package avails or enjoy one of the most effective free exercise apps there is. 
2. Fitbit Coach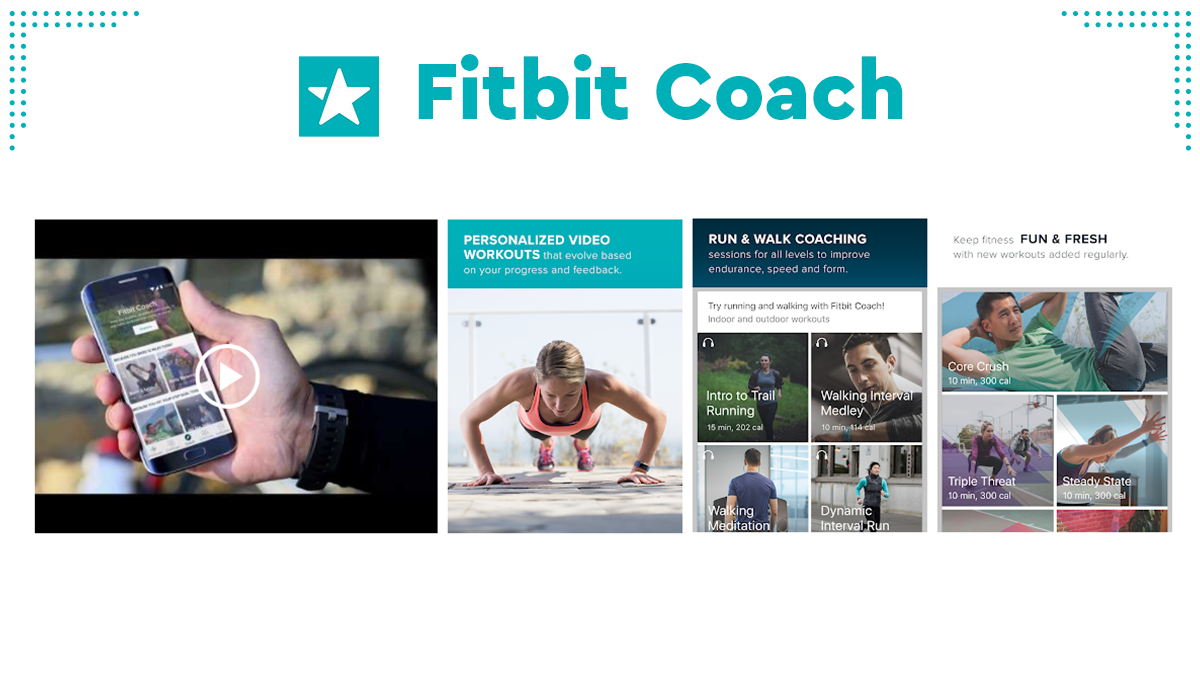 Fitbit is already very well known for creating one of the vest fitness trackers. Keeping up with its reputation Fitbit has also created this fit to be named as one of the best workout apps present in the tech world currently for the fitness sector. 
The workbase of Fitbit comes from the tracking of your physical activities by its trackers and with the same, it suggests relevant workout and activities. Now what makes Fitbit Coach different from other workout apps is that it provides you with exercise and activities based on your performance. You can share your feedback with the app and it will customize the next sets just on the basis of your goals.

Another major highlight which makes it the best home workout app is that it comes with more than a hundred routines and exercises made just for you. But fitness does come at a price and in Fitbit Coach's case, it comes at a price of $7.99 a month or $39.99 annually.
3. Workout Trainer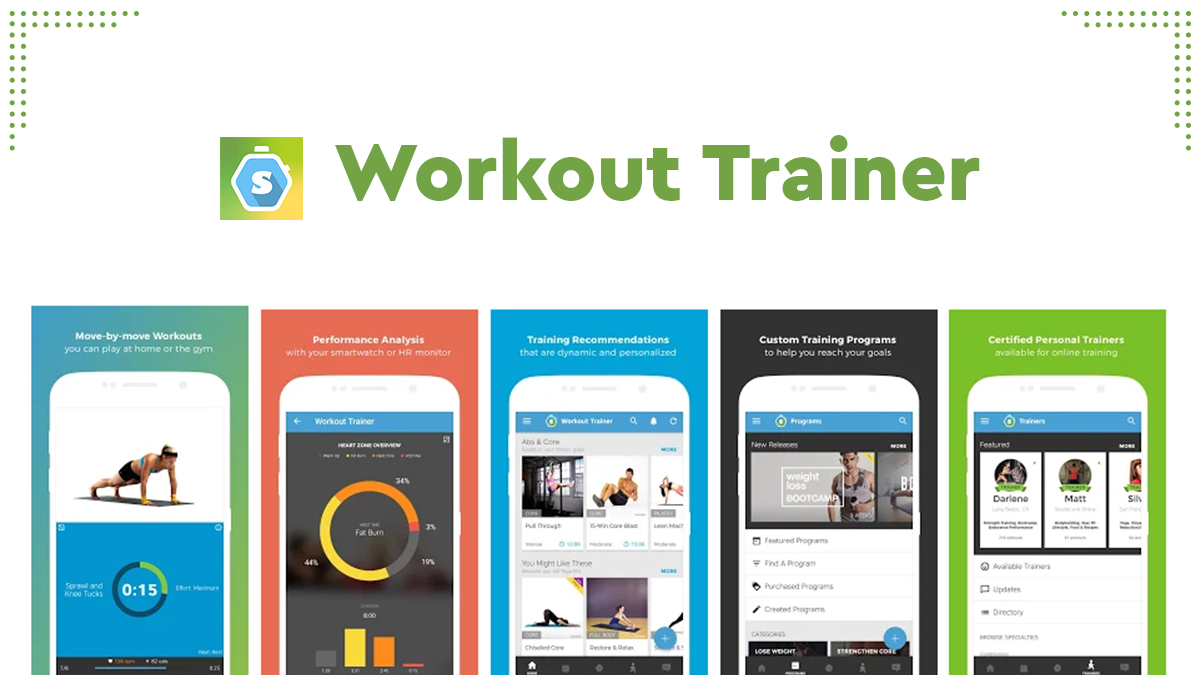 If you are a beginner looking for exercise apps Skimble's Workout Trainer might just be the solution to your workout problems. This app provides exercises and workout schedules for people who have just begun to workout. When you start using the Workout Trainer you will be given a simple questionnaire that will fathom your measuring your physical fitness and will then provide you with relevant exercises and workout plans.
While this app will help you achieve your fitness goals for free, also making itself one of the best free exercise apps, one can also access more than 100 different workout programs, customization of your workouts and exercises, and extras like wearable fitness tracker integration etc at $6.99 per month. 
4. Peloton — at home fitness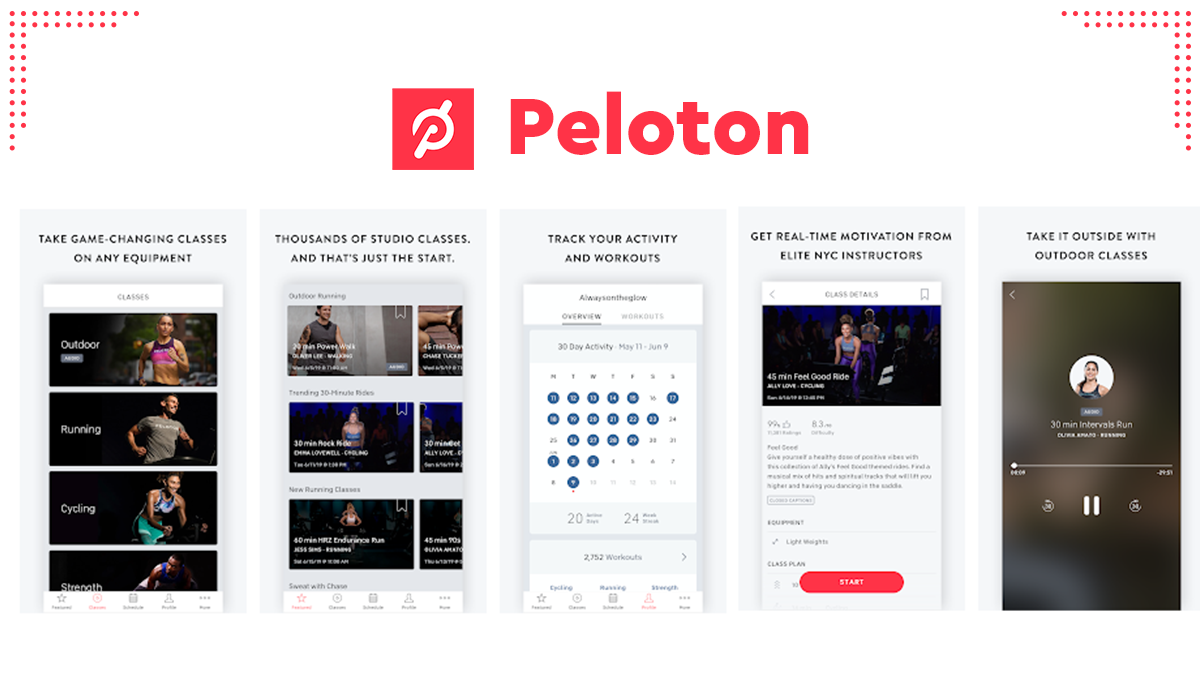 You don't actually have to buy Peloton's fancy bike to stay fit and especially not when Peloton- the fitness app has already given the superior alternative. Get Peloton's fitness just by sitting at home and using the most effective home workout app to stay fit. You can download the app without any cost and thrive on it for free for 30 days with its trial sample. The trial sample itself comes with live and on-demand classes to help you with running, cycling and strength exercises. This app is golden for people who already own  Peloton bikes. Yes, congratulations, your membership is free. 
The Peloton workout app has recently caught up with a new feature called 'Tags' which lets you workout in groups. When you join a tag you get relevant suggestions it also shows which of your friends are on which workout page so you can be a motivating team together. This app is one of the best workout apps for women, men, kids, and let's say humans of all genders and age in general. 
5. Fit Radio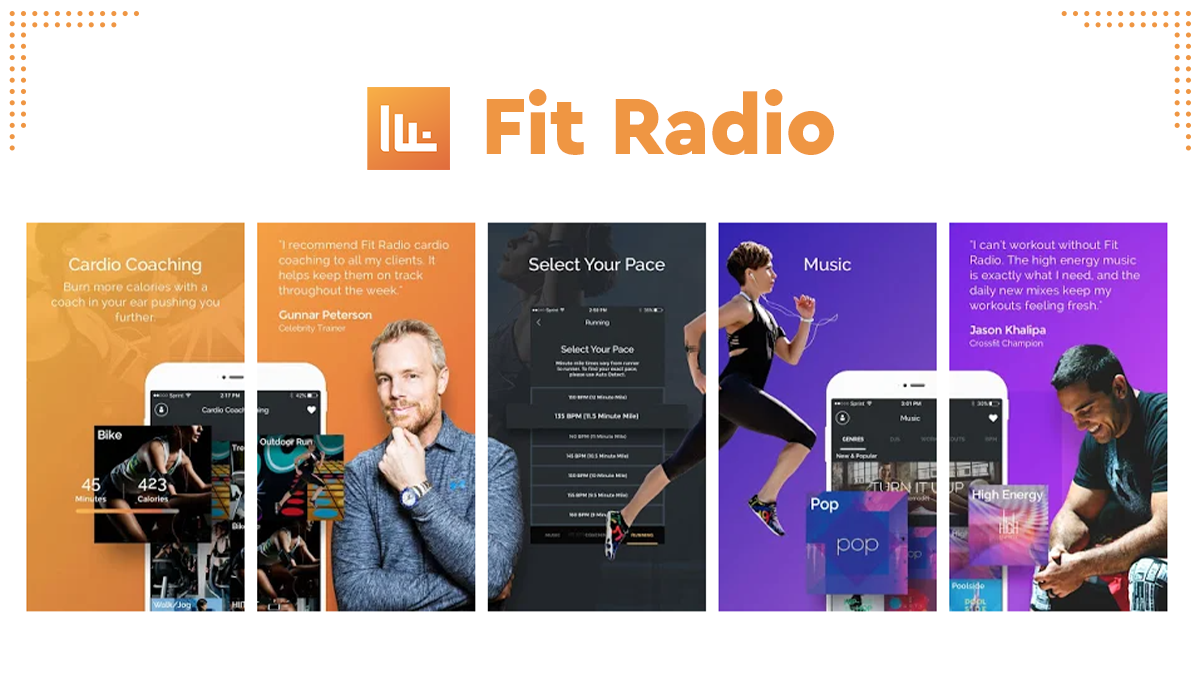 Are you sick bored of your regular work out already? Well, it's time to bring some heat to the workout. Do it with Fit Radio, it is not your regular fitness app. Fit Radio provides workout playlists that will make sure that you don't stop your body from moving. The playlists can be varied according to your workout style, you can choose from high-intensity interval training to ellipticals and bike rides. 
Another plus point making it one of the best exercise apps is that it comes with a 7-day free trial and after it, you can access the app and its features for $9.99/month. 
6. Shred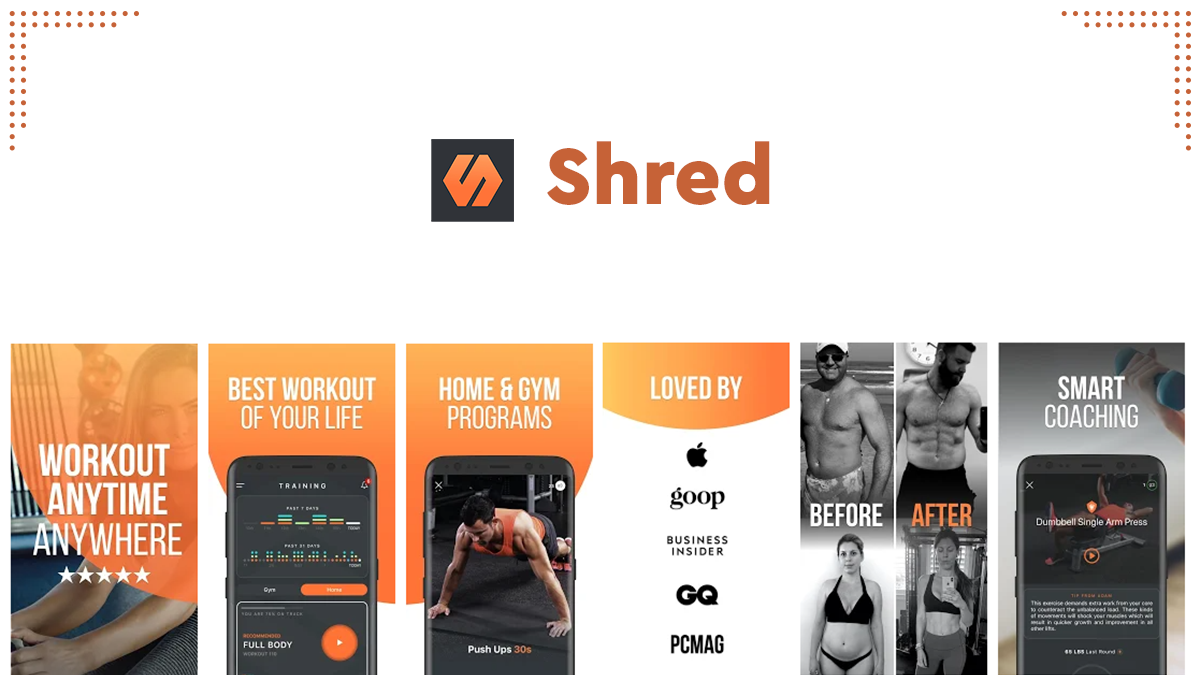 Shred will help you shred the fat even when you can not run in the gym daily. Shred is one of many workout apps, but what gives it the spotlight is its promise to provide you with daily workout anywhere, anytime. 
This app will give you choices to choose between gym, bodyweight and cardio, and you can do so according to your goal. There are various workout routines that Shred gives you so that you can achieve your physical aim in the best ways. With Shred you can also keep a record of your progress. 
The best part of this fitness app isn't even over yet. Shred comes with a 7-day free trial with which you can fathom whether you wish to become a Shred member or not. The subscription plan costs around $12.99 per month.
7. Seven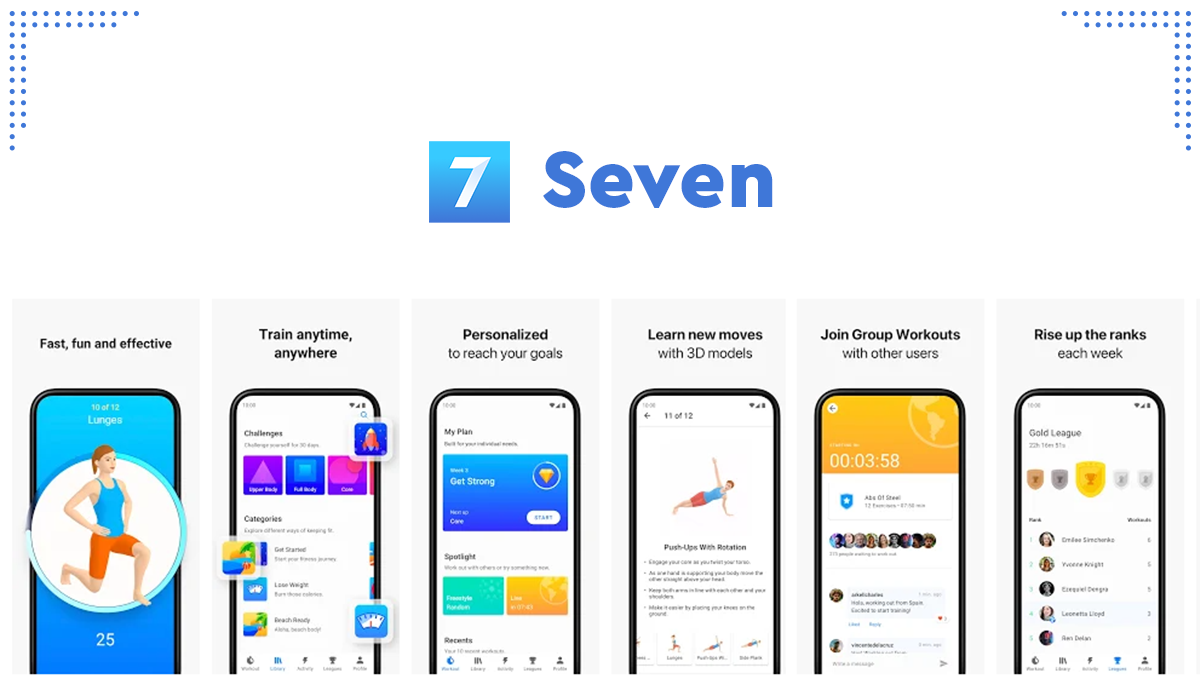 This is definitely one of the best home workout apps in the App development sector out there right now. The app Seven understood the value of time in its users' lives. A lot of people simply do not hit the gym because of the scarcity of time and numerous tasks to cover at hand. So the app Seven here carefully crafts a seven-minute workout in your daily schedule. Staying healthy and fit apparently doesn't need two hours of sweating daily. Seven has proved that physical goals can be achieved from working out for seven minutes for seven months. The fittest app to keep everyone fit has also been crowned with the title of being the best workout apps for women and the reasons why it is so popular is also because it's free.
If you are expecting something more from one of the most demanded free exercise apps, you can get probably everything from its plans which costs around
$9.99 per month or $79.99 per year.
8. JEFIT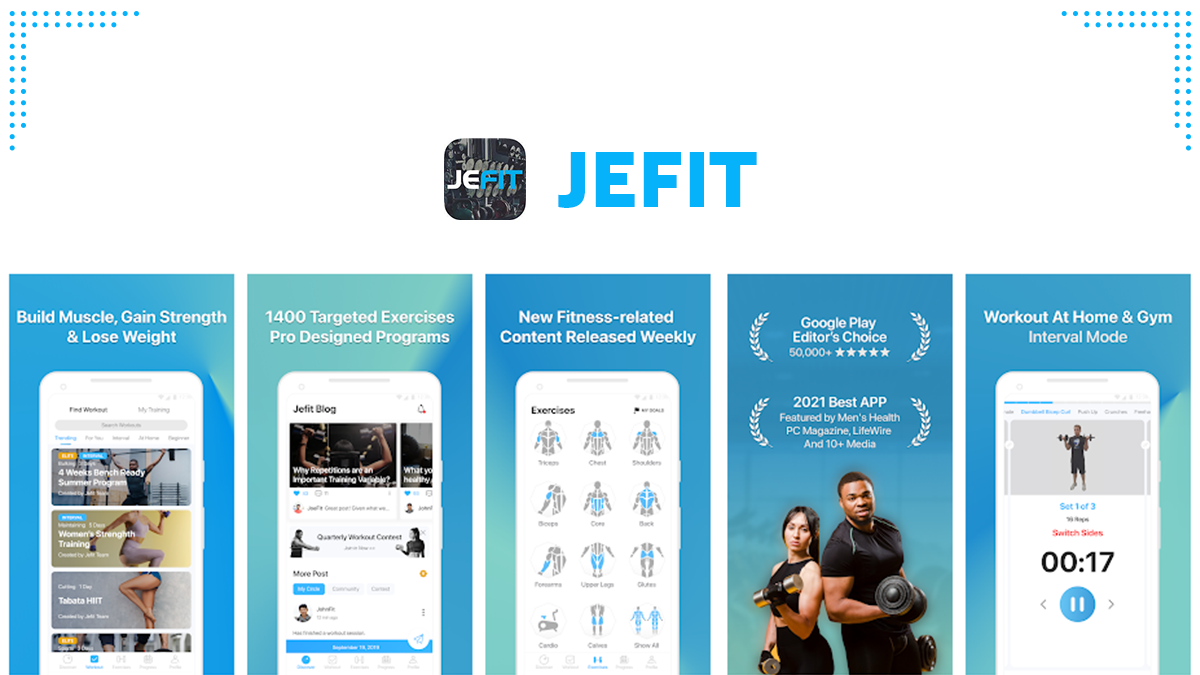 It is no secret that JEFIT.com's home workout app has worked as great assistance for users who have been looking for guidelines for getting in the strength training and bodybuilding world. JEFIT comes with loads of thousands of exercises and workouts for a body part that you have set as a target. This home workout app not only provides you with exercise routines but also detailed instructions, a workout planner, exercise log, progress tracker, numerous timers and options.

The JEFIT app comes in two versions, the free one generates its revenues from Ads whereas if you access the paid app you will be given more features and no advertising.

9. You Are Your Own Gym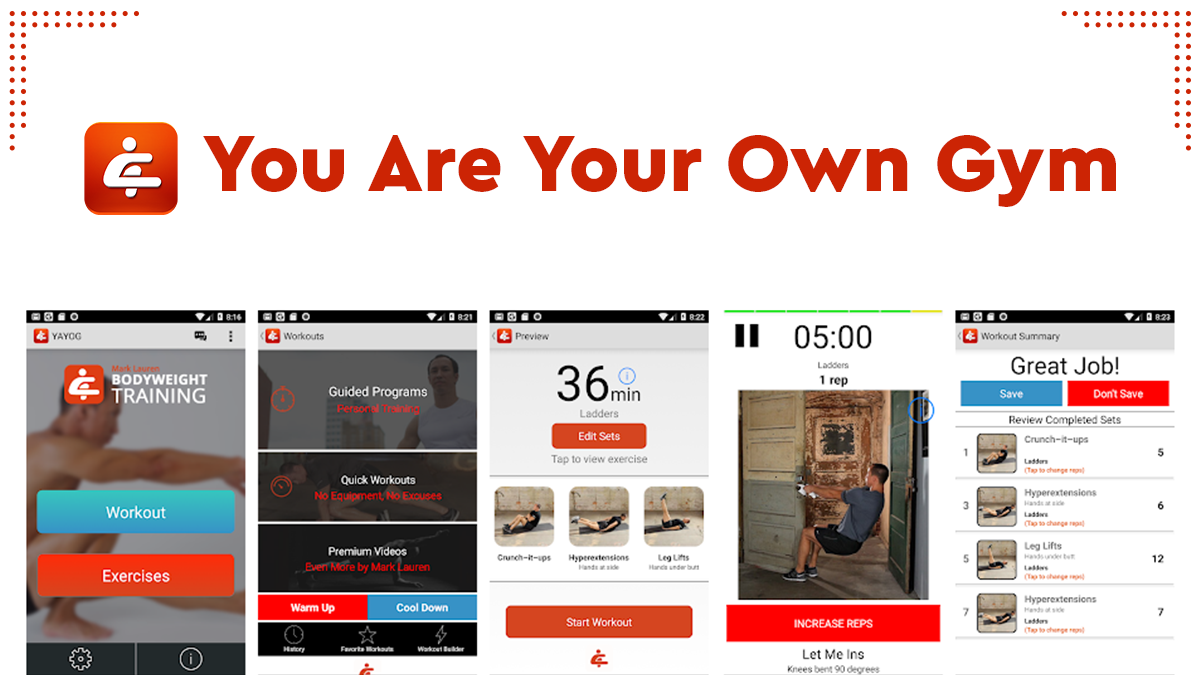 One doesn't need to wake up at 5, wear tights and rush to the gym to get that perfect biceps. As the name speaks for it the app You Are Your Own Gym is your own personal gym. This app is available exclusively for Android and is known as Bodyweight Training: Your Gym on iOS. This app assists users to make their body their own workout equipment with more than 200 different techniques.  
This app is definitely one of the best home workout apps. You can get various other features and exercises when you explore the app and make in-app purchases. 
10. Wakeout
 
Well before you dive deeper into the details we'd like to tell you beforehand that Wakeout will not make you ripped. So you might be wondering what makes it fall into the list of best home workout app? It is because this app takes care of your body when you are most likely to forget. Ever since the pandemic, people have been burrowing inside their homes working a work from home job. Many often it happens that we forget to move from our desk at all! On top of all the inactivity, the pandemic laziness doesn't help your back too. So here is the app and its features which provide you with more than a thousand exercises which you can begin to workout with just a single screen tap. Another major highlight of this app is that it even alerts you if you have been sitting up on your chair for a little too long.

Though this app has no download charges you can subscribe to its monthly plan of $4.99 to access the features of this app.  
Frequently Asked Questions
Your best workout app will depend on the kind of exercises it focuses on. If it covers the exercise you want to perform or claims to help you achieve your personal fitness goal that app will be the best workout app for you.
The best thing about using a workout app is that you can access the app and its services anytime and anywhere that you want. Even in the worst cases like pandemic lockdowns or emergencies, one thing that should never be left behind is fitness and workout apps make sure of that. 
Think about your motivation and goals—and your fitness level. Once you know what you want and what are the sources you have to achieve it, you look around and select the app which offers exactly the same.