Christmas comes with happiness and delight in everyone's life. We wait for Christmas the whole year to enjoy its tasty cakes and parties. To conduct all such activities, You must have lots of work during Christmas eve. In this extract, we will talk about the best free Christmas apps which can run on both platforms iOS and Android.
Through the Christmas app, your work will be scheduled as per dates. You can also schedule events and meetings with family and friends. If you also forget important things, such best funny Christmas apps will remind you of the uncompleted things. Various Android and iPhone application development companies make apps for Christmas eve. This Christmas you are going to enjoy with the best merry Christmas app. Let's begin!
14 Best Free Apps For Your iOS and Android
We have gone through lots of research to put the Christmas wish list apps in front of you. These apps are wonderful and free of cost. Below we have provided a list of 12 best free apps.
1. Video Call Santa – Santa Claus Video App
This is the best Christmas video app where kids can call Santa. But the video calls are not real as there are Santa videos. This is basically for kids so that they can talk to Santa. You can call Santa from both android and iOS devices. You can choose the time to stimulate calls with Santa. Santa will greet your child with its name from 5000 best names.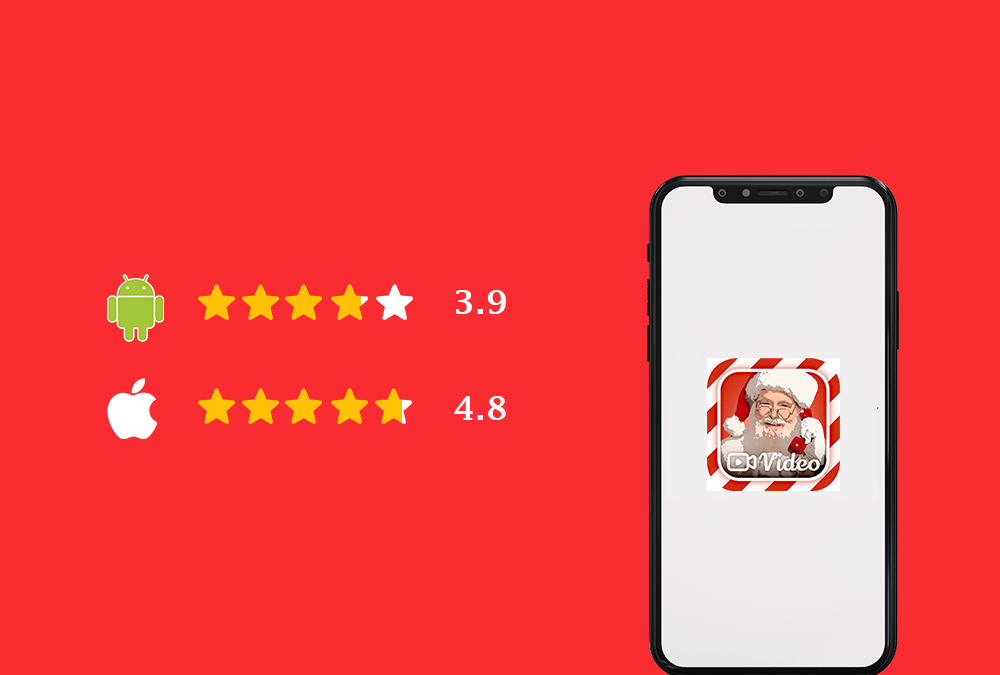 Key features of Video Call Santa
You can select your Santa as per American or British accent.
You will get 33 different episodes and you can select any.
The conversion you do with Santa is all recorded and saved.
Share recorded conversations with Santa on social media.
2. Christmas Gift List – Christmas Wish List App
This app is one of the best Christmas shopping list apps for purchasing Christmas gifts. Here in this application, you can track your Christmas gift ideas, create your own list and go shopping. You will get Xmas gift ideas from time to time. Mark in the shopping list after every purchase in the Christmas app. You can backup functionality with google drive. You can mark purchased gifts and wrapped gifts in the list.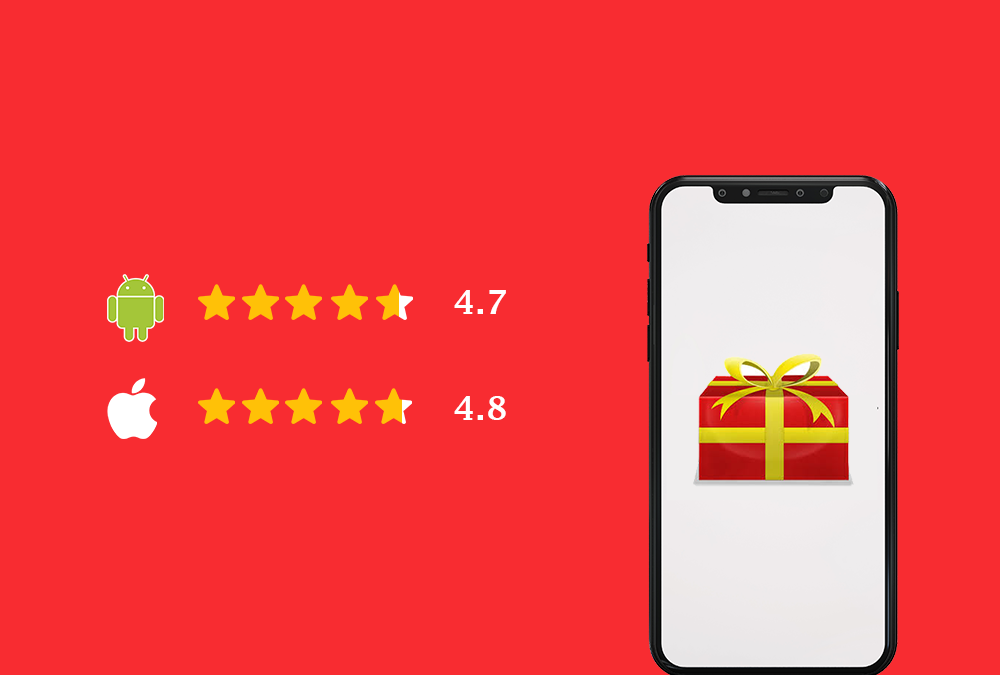 Key Features of Christmas Gift List App
Protection with passwords for your Xmas shopping list.
The new list will automatically be created with as the Christmas over
The statistics are there for total expenditure on Christmas gifts.
Editing options are there for adding and removing people.
Download- Android
3. Santa's Secret Keeper- One of the best Christmas Apps for Kids
Here you can organize your secret Santa fun and festive gift exchange in the Christmas app. You will get a great design and feeling of Christmas eve. You can make a secret Santa gift for your friends and family. Here is a quick way to add or remove participants and each of them will receive an email from Santa.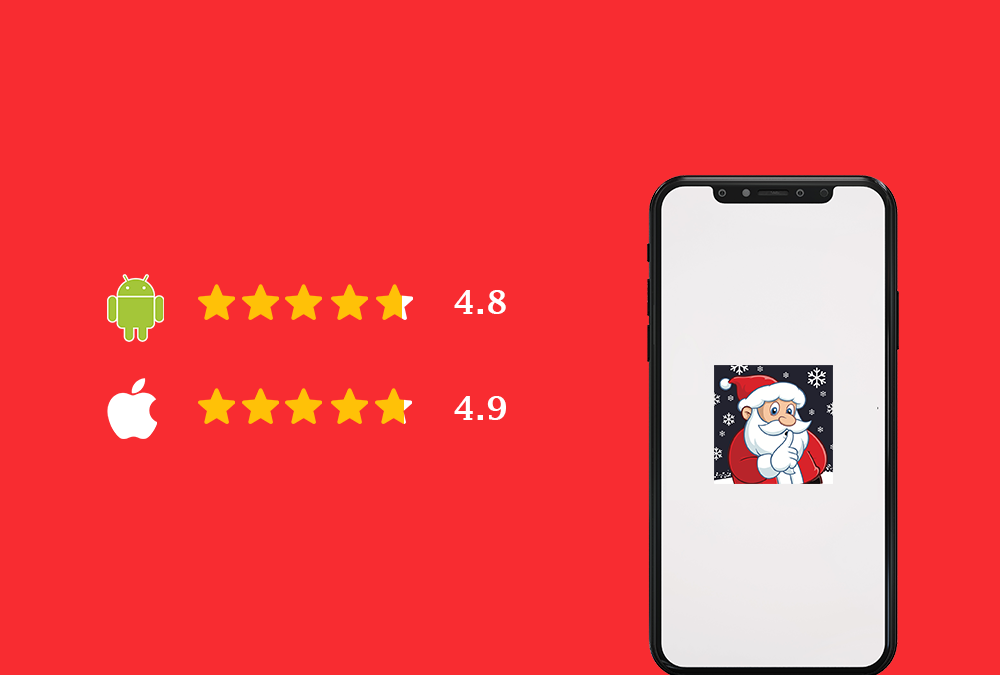 Key Features of Santa's Secret Keeper
You can create different groups where you can send your Santa message to all.
You can reuse last year's group created by you.
There are new Santas and amazing festive designs.
There is an option of creating a master list.
4. Secret Santa 22- Best Secret Santa App
This is known for the secret Santa app where you generate Santa easily. You can conduct the exchange of Christmas gifts with families and friends. The Christmas app allows you to create a group where you can fix a date for delivery of gifts, your budget, and a merry Christmas message. During such busy days, you can't meet friends face to face so this app maintains surprise feelings.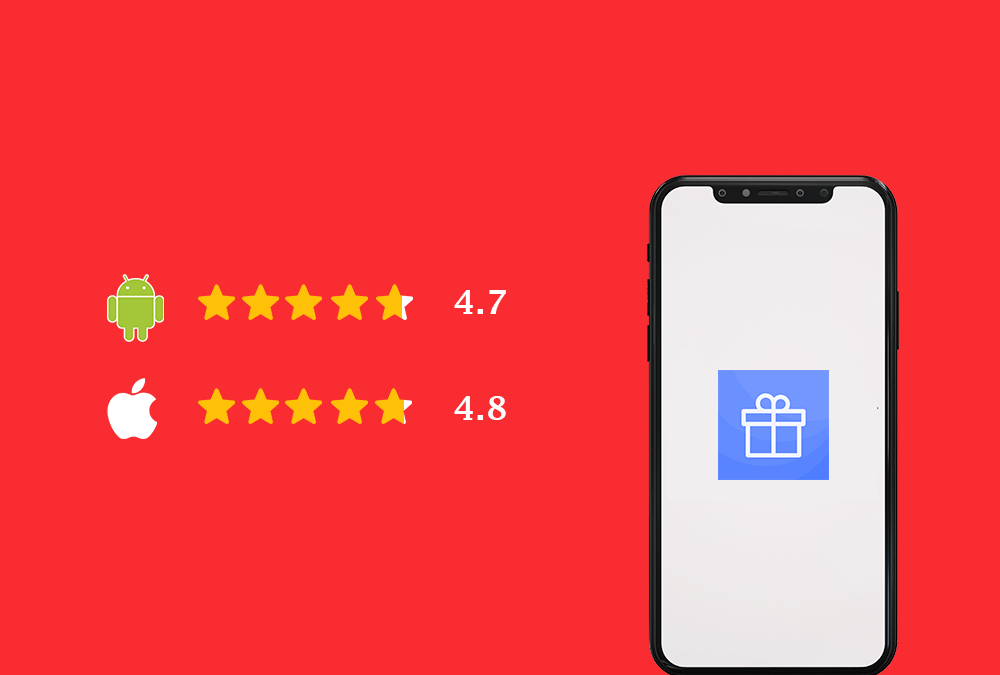 Key Features of Secret Santa 22
You invite all of your friends and family to participate in the Christmas app.
You can send a group code over social media or email where your friends can join.
The participants also get notifications when they are added to the Christmas app group.
Easy layout and enough features.
5. Elfster- The Secret Santa App
The Christmas app is famous for its secret Santa generator app where you can plan your exchange gifts. The Christmas app gives recommendations of trending Christmas gifts. Here you can create a wish list in which you will add gifts as per the interest of your loved ones. You will enjoy lots of fun and manage holiday shopping.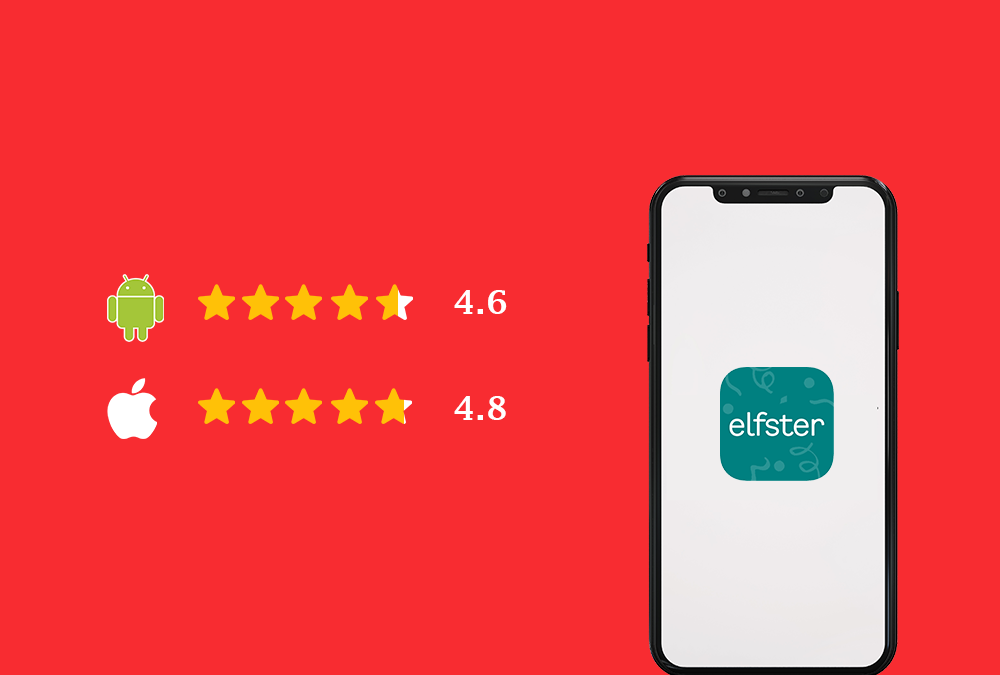 Key Features of Elfster App
You can register gifts for any occasion whether it is Christmas or Diwali.
The secret Santa will help to generate names and tell you who is buying for whom.
You can still share with your families and friends even if they are not using elfster.
Super easy to use, clean user interface, and talkback voice assistant.
6. Yasa Pets Christmas- One of The Best Christmas Game Apps
Yasa pets is a Christmas app that is a complete interactive dollhouse where kids will find the magic and joy of Christmas every morning when you visit. You can join adorable kittens as they celebrate with their family and have a wonderful time. It is totally free Christmas game apps and no need for app purchases. The Christmas game apps made by the best game app development company.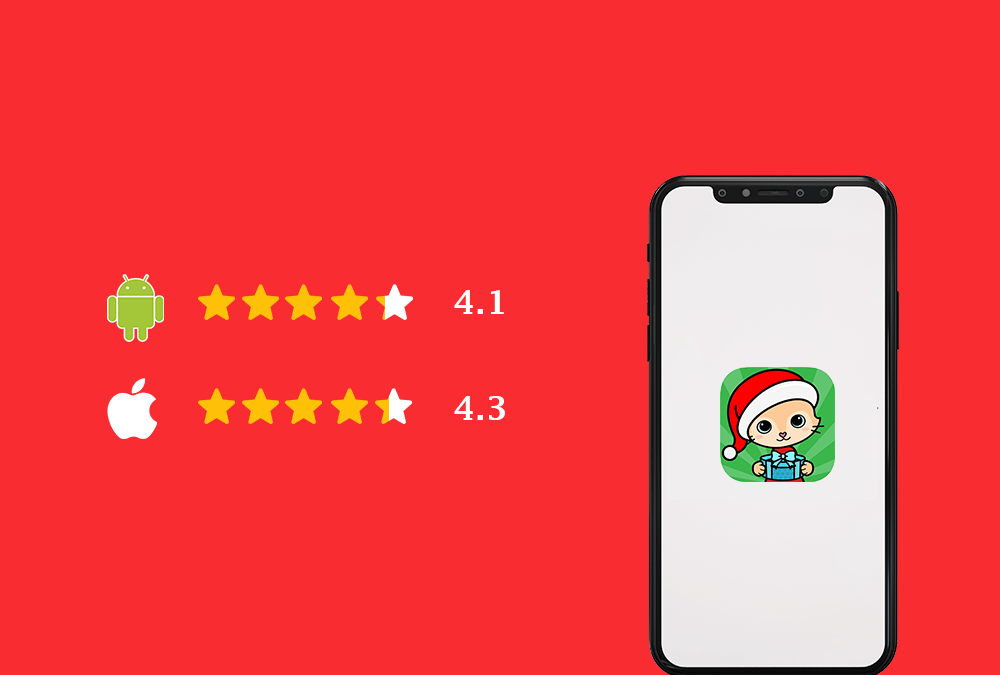 Key features of Yasa Pets Christmas
There is a house including a living room, 2 bedrooms, kitchen, etc.
Share the excitement of Xmas morning.
Free Xmas dollhouse where you play with three generations of family.
Lots of presents under the Christmas tree.
7. Christmas Sweeper 3- Best Merry Christmas App
Christmas sweeper 3 is a Christmas app where you get lots of fun games and 2500 match 3 levels. It will amaze you till Christmas. You do not need to annoy your friends and play your Christmas app game as long as you want. You can also play games offline. You can share it on social media.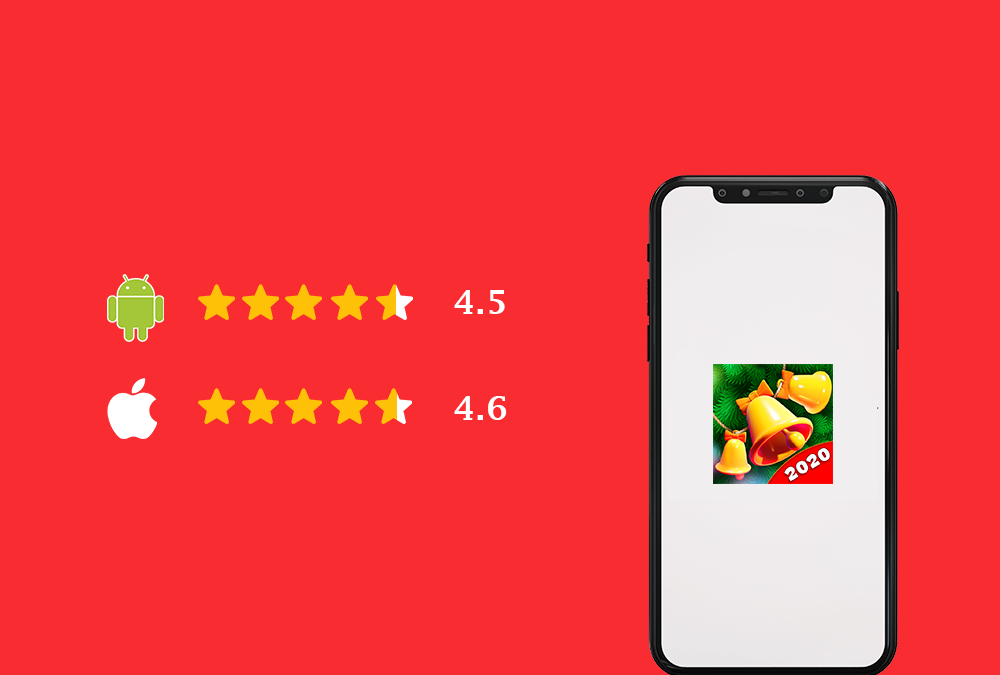 Key features of Christmas Sweeper 3
You can swap, drag, and sweep the cute Christmas pieces.
You will get a reward of cookies and soda.
There are match 3 puzzle games.
Games can be played by a single person.
Read More : Do You Want to Hire Dedicated Developers?
8. PNP: Portable North Pole- Merry Christmas App
The PNP app sends personalized Christmas messages from the real Santa Claus. This app encourages good behavior as there is the original Santa designed to make Christmas magic for children and grown-ups alike. Santa with its free version sends you video and call messages to video and call messages for your loved ones.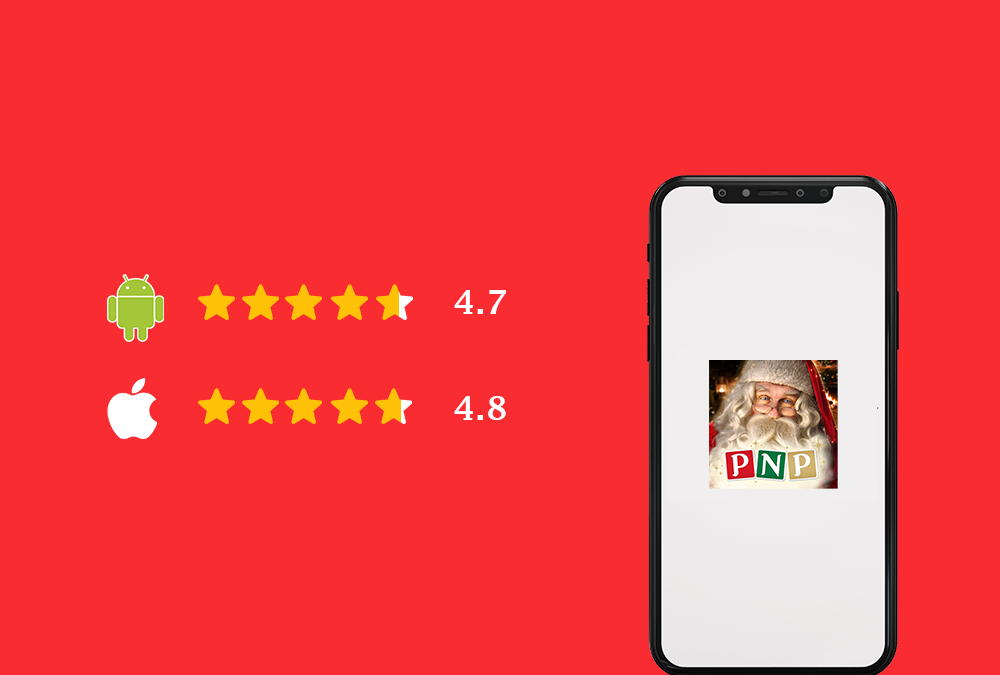 Key Features of Portable North Pole
You can download your videos in HD to create a memorable Christmas.
Multi-Device Option
The Reaction Recorder
A secure parents Section
9. Postagram- Christmas Card App
The postagram is one of the best Christmas card applications where you can send profile pictures of social media accounts to make Christmas cards. You just have to pay $2. The cards can be delivered anywhere in the United States. You can include a personal message with emojis.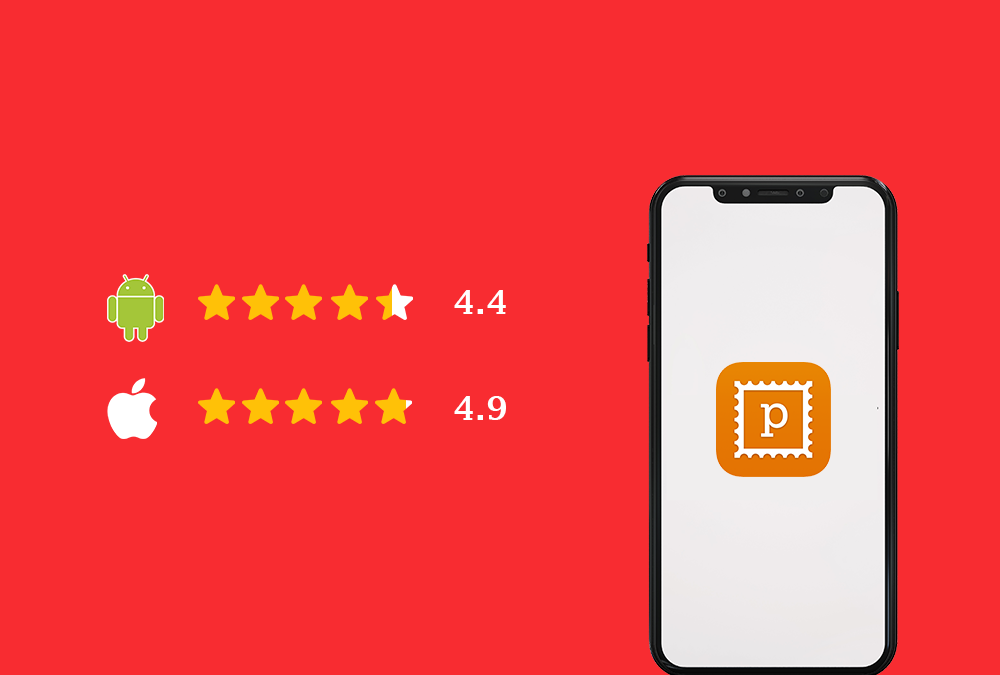 Key Features of Postagram
Easy customization
New Postcard designs change every season.
Holiday and Birthday Cards
Deliver to other parts of the world in 2 or 3 weeks.

10. Christmas Radio- Best Christmas App
The Christmas app gives early morning Christmas gifts because of the Christmas radio app. The interface is streamlined and designed for both ios and android devices. There are 150 unique stations to enjoy a wide variety of Christmas hits. Some stations are Xmas in Frisko, New Orleans Christmas, etc.
Key Features of Christmas Radio App
There is my North pole radio which broadcasts directly from the north pole.
No cost and conveniently connect to wifi and cellular networks.
Instantly connect to holiday music, Rockin Christmas hits, and old standards.
Simple and free.
11. Personalized Call From Santa- Christmas App
The Santa Claus app for android and iOS where you get a call from Santa. The kids receive personalized phone calls from Santa. Santa has special messages for your loved ones. The easiest way to make Christmas extra special. The call broadcast from the north pole. You can celebrate your holiday season with personalized Santa technology.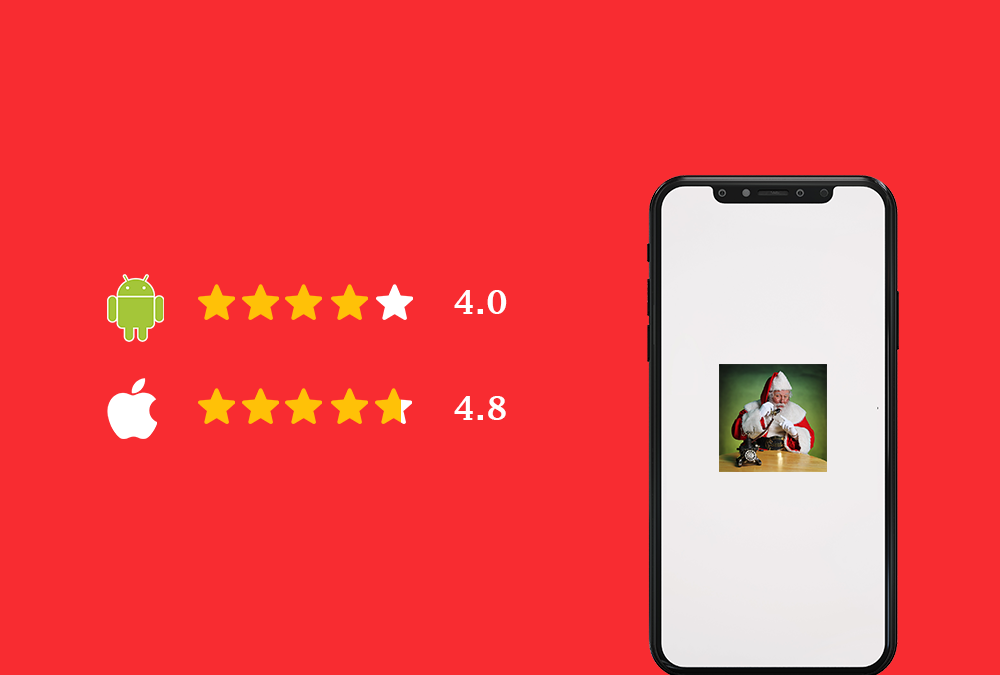 Key Features of Personalized Call From Santa App
You can choose the date and time of the call.
You can choose unique Santa messages for before, during, and after Christmas.
Your child photo can appear on the call screen.
28 Greetings type
12. A Charlie Brown Christmas- Best Christmas Apps for iPhone
The Charlie Brown Christmas app is one of the best merry Christmas apps for iPhone. You will see different characters in the app which reflects the real meaning of the Christmas app. You can find out the meaning behind the characters and draw out the real essence of Christmas.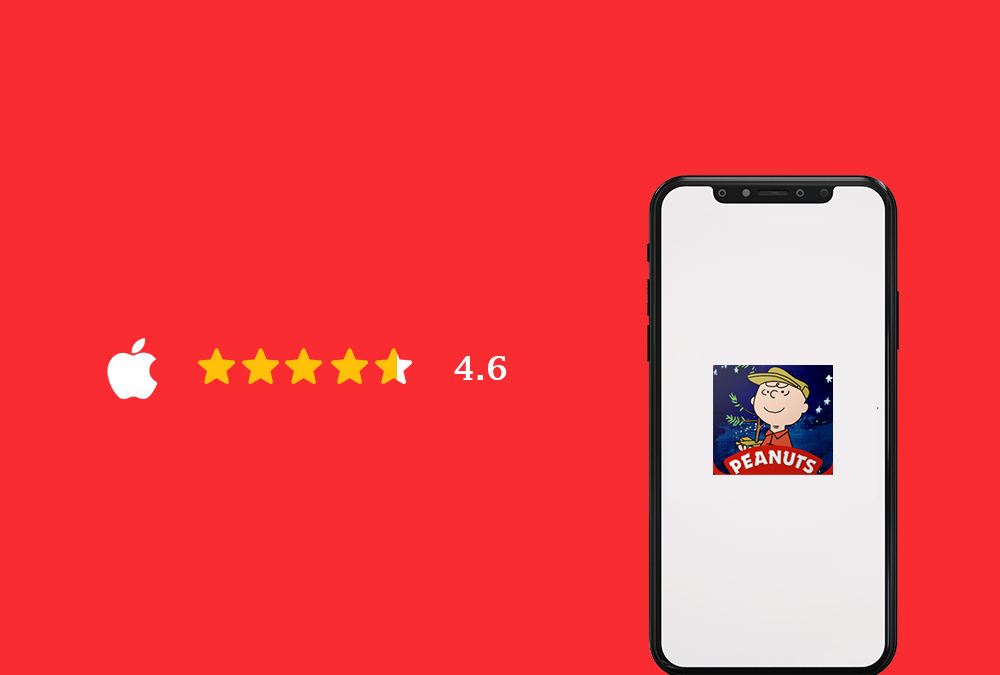 Key features of A Charlie Brown Christmas App
Applicable to all iPhone versions.
The tap button can give you the sound of the characters.
The users can find out the 1965 movies' dialogue, sounds, and music.
You can unlock the gifts and rewards once you win the contest.
Download- iOS
13. Santa's Bag- Christmas Shopping List App
Santa's bag is one of the free Christmas apps for iPhone users. It has a shopping bag where users can list gifts for Christmas parties. There are so many features like handling the gifts, its budget, and making the shopping list. Your Christmas chorus becomes handy by using the Christmas app.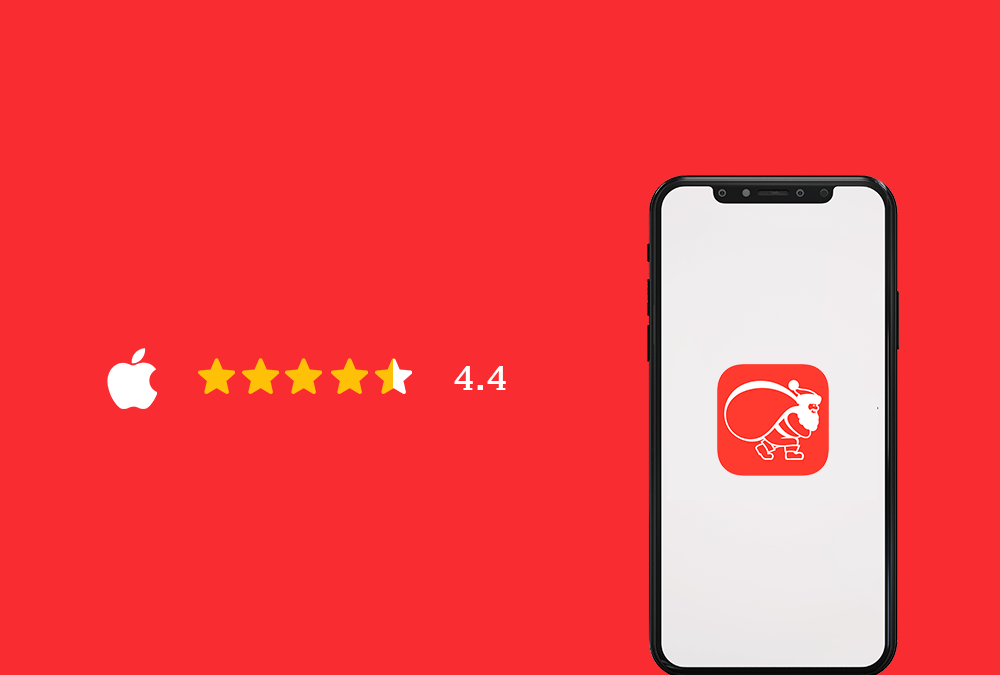 Key Features of Santa's Bag App
Managing and Tracking gifts
Gifts recommendations and choose your favorite merchants.
High Customization where you can customize filters easily.
You can split gifts, assign, and multiply gifts.
 Download-  iOS
14. Christmas Countdown- One of the Best Christmas Photo apps
The app is one of the best free Christmas photo apps for iPhone users. Its name itself defines its countdown feature. The app tells you the days remaining for Christmas. Every day it gives gifts to its users. The Christmas app increases excitement and joy for Christmas. The app is basically for iPhone users only.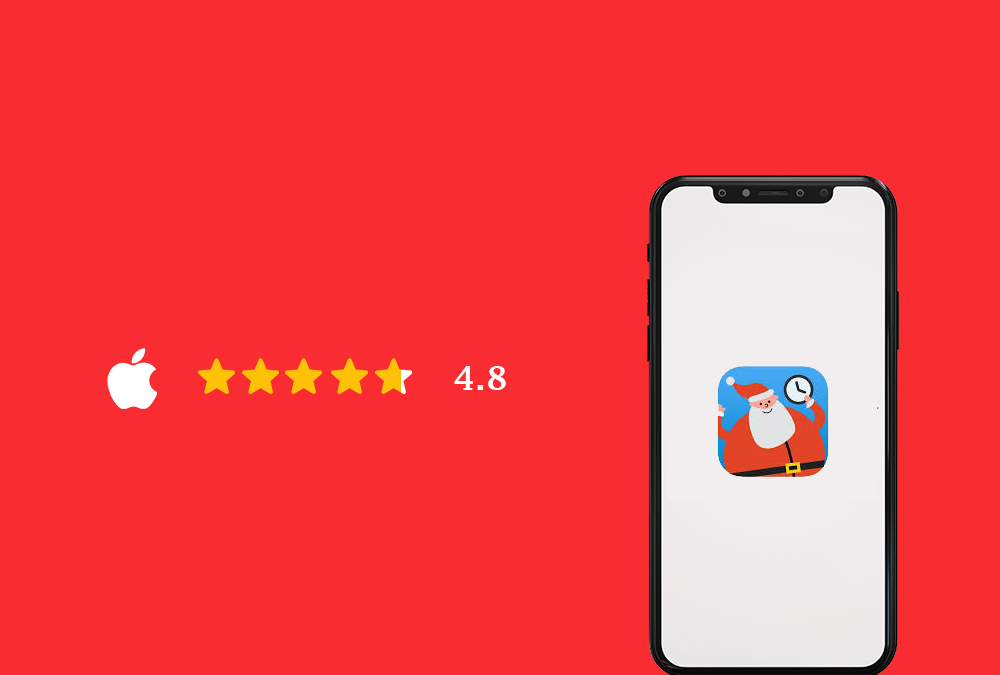 Key Features of Christmas Countdown App
Users receive holiday themes by Santa
No ads
Users can listen to Christmas music
You can select options for new gifts.
Download-  iOS
Best Christmas Apps- The Bottom Line
The Christmas apps give immense joy and wonderful feelings in snowy seasons. We all want to enjoy Christmas without anything pending. These Christmas party apps help you to manage your Christmas work. You can manage shopping, your friends, messages, and calls within a single app. The apps give you a shoulder to make yourself free from stress. In the article, we discussed 15 different best free apps till date. We hope you like the article.
Frequently Asked Questions