The world is changing at an uncatchable pace and we're all the witness of it. Remember the days when our parents would warn us against going somewhere with strangers. Much ironically, traveling with strangers has become a huge business and entrepreneurs are generating huge profit from it.
If you are a taxi running business thinking of trying your coin with a hitchhiking app, this blog will help you immensely in understanding what market leaders of the best hitchhiking apps are doing. Before talking about the best hitchhiking apps, we should first learn what a hitchhiking app is and why are they popular?
What is a Hitchhike App?
The app functions quite similarly to Uber. Users create profiles and search for rides based on their destination and travel date and time. It locates their person on a Google map and displays available drivers who are nearby. Locations for pickup and drops can be chosen.
The app also displays the driver's average going rate, reviews from previous passengers, and the kind of car they are driving.
In contrast, drivers who have available seats and are ready to pick up passengers enter the information of their route into the app. With a Hitchhike app a driver picks and drops off multiple passengers traveling on the same route. When a match is made, the passenger requests a ride and waits for the driver to respond.
Pretty much like Airbnb the passengers fill details about themselves, in some apps, including how much they're willing to chat. The drivers set up the price for the trip but they can not go beyond a certain limit set by the app.
Hitchhike Apps: A Boon For Travelers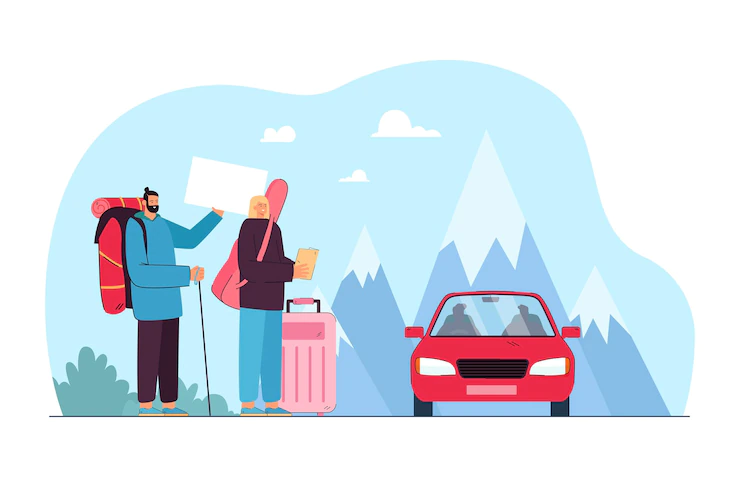 The comfort, convenience, and timeliness provided to travelers by these solutions is undoubtedly the main factor boosting the popularity of hitchhike apps and services around the world. Any On demand app development works on enhancing these standard advantages with fresh functions and distinctive concepts. Let us look at how hitchhiking apps benefit users greatly.
Top Class Transportation
These app-based services provided travelers with improved alternative transportation as an alternative. The travelers can use rides whenever they need to at their own comfort. They can actually access enhanced transportation services without being constrained by issues like the cost and accessibility of standard taxi services and other public transportation.
Cost-Effective Solution
Many of us have experienced getting delayed in snarled rush-hour traffic while watching the meter of the hired cab keep ticking. Ridesharing applications serve as practical and efficient solutions in this situation because you can arrange a transport and receive a clear price quote in addition to splitting the cost of the trip with other passengers.
Availability
Thanks to ridesharing apps, it is easy to get a ride to any location without having to wait for a long time. At a moment's notice, you are given a ride in the closest available car. From where you want it and when you want it, you can get a ride anywhere.
Safe and Secure Rides
After doing a full background check, all ridesharing apps rigidly enforce only hiring drivers who are qualified and licenced. For any additional security concerns when traveling, you may always get remote help. Ridesharing applications provide strong assistance in terms of safety and security.
Time-Saving Solution
Uber and similar services emerged as the most suitable alternatives for an extremely active and busy generation that values time more than ever. Just getting an Uber or Lyft cab can be the best way to get to your destination on time, whether you're dropping your kids to school or traveling to your work location.
Best Hitchhiking Apps of 2022
Only a true traveler will understand the importance of the best hitchhiking apps. Now in this blog we are moving towards the best hitchhiking apps of 2022. If you too are thinking of developing a hitchhiking app, you can consider hiring a top on demand app development company. Having said that, the following are the best hitchhiking apps of 2022.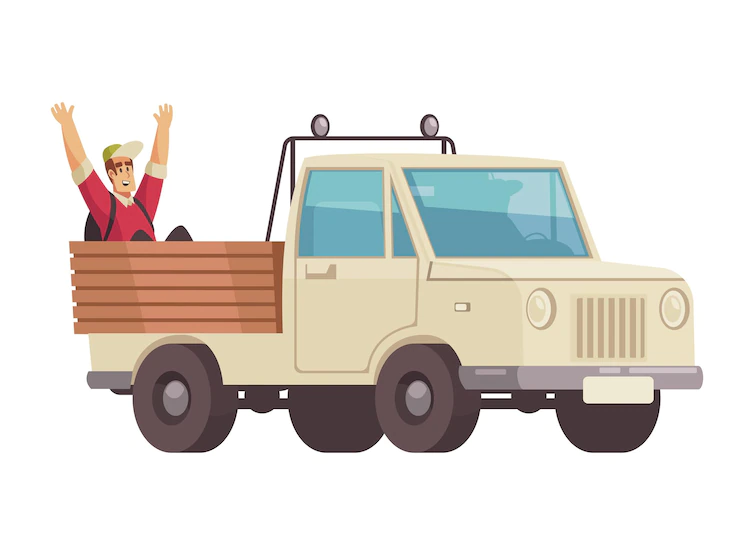 1. Uber
Of Course Uber had to be on the top of the list. The world's most well-known app, Uber, has its headquarters in San Francisco along with some of the major software companies. The rideshare company, with an estimated 110 million users globally, has been at the forefront of efforts to drastically transform the transportation sector.
The term "Uberization," which highlights the commoditization of present service models with the benefit of smartphones, is frequently used to characterize this business model. For instance, firms now provide food delivery, shopping, housekeeping, and many more services directly through an app. Walking down the same path, Uber has recently entered the food delivery app market with "Uber Eats."
Uber maintained its innovative trend by introducing UberPOOL, which enables consumers to find cheaper rides. This is being done by enabling the option for users to opt for ride sharing or 'hitchhiking' with other users. This feature has not only turned out to be cost-saving but also facilitates reducing carbon footprints.
2. Bla Bla Cars
In Europe, BlaBlaCar is the most popular long-distance carpooling website. The 22-country service is named after the concept of interacting with random people, or simply to "blabla."
You can enter your departure and destination points as well as the date of your trip after creating an account. You can view the drivers' profiles and those of the other passengers in the car when the service provides a list of drivers with matching routes.
The drivers also give you information about the precise pickup and drop-off locations, the vehicle used, and the cost of your trip. Sending a request to join the carpool and having it accepted by the driver are also required.
The needs of female consumers are also taken into account. Empowering women, it also employs women drivers. With this, female passengers can also opt for female drivers. Partner with the best on demand app development company to develop an app like Bla Bla Cars.
3. Lyft
In the United States, Lyft is a wonderful resource for shorter trips. Like Uber, you can get a car for yourself or decide to ride in a carpool, although the fares are comparatively lesser.
Additionally, it is more casual and easy going overall. For instance, Lyft doesn't demand that drivers have such "beautiful" vehicles. During peak travel hours, such as nights and weekends in bigger cities, there are some carpool agreements. For a few dollars, you might be able to carpool in New York City between Manhattan and Brooklyn.
There are many other apps than Uber and Lyft in the highly competitive US ride-sharing market. However, if you want a reliable service with affordable carpool rates, Lyft can be your soul partner.
4. ZimRide
You are qualified to use  ZimRide if you're associated with a business or school in the United States. You can look for drivers in your network and ask to join them on their trip after registering on the app and look for partners to request them to join you on your journey.
ZimRide has a great option that can make people feel safer: the feature to check to see if your driver has any Facebook friends in common with you.
ZimRide is sadly no longer available to the general public. It wasn't always the case, but the corporation has changed to only be accessible to those within specified networks. If none of the permitted networks accept you, you'll have to go elsewhere.
5. Ola
Ola is a global ride-sharing and taxi app company with headquarters in India and operations in the United Kingdom, Australia, and other nations. Ola offers hitchhiking services for any price range, from inexpensive trips with other passengers along the same route to upscale offerings. Additionally, it offers choices for automobile rentals, long-distance chauffeuring, and even out-of-town travels. Hire on demand app developers to create a hitchhiking app like Ola.
6. Motar
Motar has its name established as one of the best hitchhiking apps in Central Europe.  It has been around since 2007, making it somewhat of an old hand in this new field. Despite several flaws, the app remains the only significant one to serve the province.
With Motar, you can ride along in someone else's car while they drive a specific route. If a driver is not found right away, you can also set up an alert in case another driver adds a trip for later.
With Motar you are the one to set the maximum fare and the number of seats you will require to travel with. You can also choose to partner with a female driver. If you too wish to create an app like Motar hire mobile app developers from a leading on demand app development company.
7. Via
Via, which has its global headquarters in New York, has businesses in 20 other countries. Only six of these operating countries are where it operates under its own name; the remainder are where it collaborates with regional businesses.
Users are immediately connected with other passengers taking the same route the moment they schedule a journey. This hitchhiking app for cars sees value in assisting users in reducing costs and carbon footprints while sharing rides.
8. Careem
Careem, a one stop solution for servicers like hitchhiking, food delivery and much more, is a company located in Dubai. The business today has operations in over 100 cities, and they have done a fantastic job of securing the Middle East and North Africa market.
Careem is an excellent case study for anyone looking to compete with Uber in their region of the world. Careem expanded through studying the geographies and cultures it served. Not only do they provide a great option for hitchhiking but also, they take pleasure in generating employment in these places and in assisting in the funding of more than 700,000 refugees through the Careem Rewards charity.
9. Hitch
In the large state of Texas, Hitch provides hitchhiking services between Austin and Houston, two significant cities situated roughly a 2.5 to 3 hour journey apart. For ridesharing, drivers and passengers that are traveling to the same city are matched. With journeys starting at just $25, Hitch gained popularity in both cities rapidly.
Between the hours of 7 AM and 7 PM, passengers can schedule a ride, and bookings are verified within two hours. Same-day bookings are accepted for your next big vacation because no advance reservations are available with Hitch.
Conclusion
Rideshare services are incredibly popular worldwide. Taxi businesses all across the world are adopting this service. If you too are interested in creating a hitchhiking app, hire dedicated developers. TechGropse being a leading custom app development company has created and built countless apps. We provide our clients with effective on demand app development services that aid in the growth of businesses.