In this expensive world of today, monthly salaries are never enough and extra cash could always come handy. The brain exerting question that always comes to our mind while pondering over such thoughts is, how can I make extra money? If this  question arises in your mind in the middle of the night, resulting in insomnia, don't worry. We do not prescribe sleeping pills, so we're writing this blog for you.
Know everything about the best money making apps along with  how they function.
You must begin lifting weights that are challenging yet attainable if you want to develop stronger. The weight may then be gradually increased over time to help you develop strength.
Earning money is similar to this concept. If you haven't been able to create a fortune before, start with a simple concept and gradually increase the level of inputs as your abilities develop. Your earning potential increases as your talents increase. Here's where money-making apps come into play; they're a fantastic approach to strengthen your ability to generate income.
While improving your overall financial stability, you can earn some side money. Online cash flow is neither simple nor feasible. If you are passionate about working hard to earn money online, you can accomplish it.  In this blog we will talk about the best money making apps and how they help a great deal in earning side incomes.
What is a Money Making App?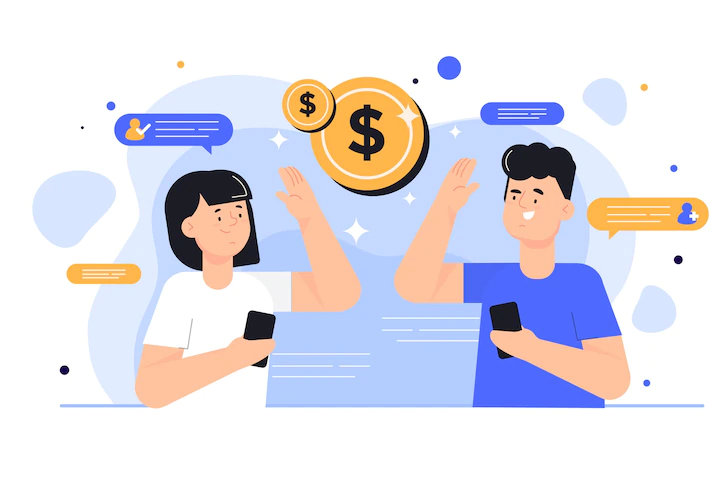 An app that lets you generate revenue in a number of methods may be downloaded to your phone, tablet, or added as a browser extension. Some of these apps will pay you a small amount if you keep them running in background, while some may help you earn cash by shopping at specific stores and win cash backs. There are also a few apps that will pay you in small amounts to fill in surveys and participate in exercises.
Users of money-making apps can quickly and simply make money in a number of ways, from side hustle to full-time contract work. There are earning-focused applications for:
Freelance work projects
Driving
Food delivery
Participate in market research and surveys.
Complete errands.
Cashbacks
Selling
Now let's move ahead to talk about the best money making apps.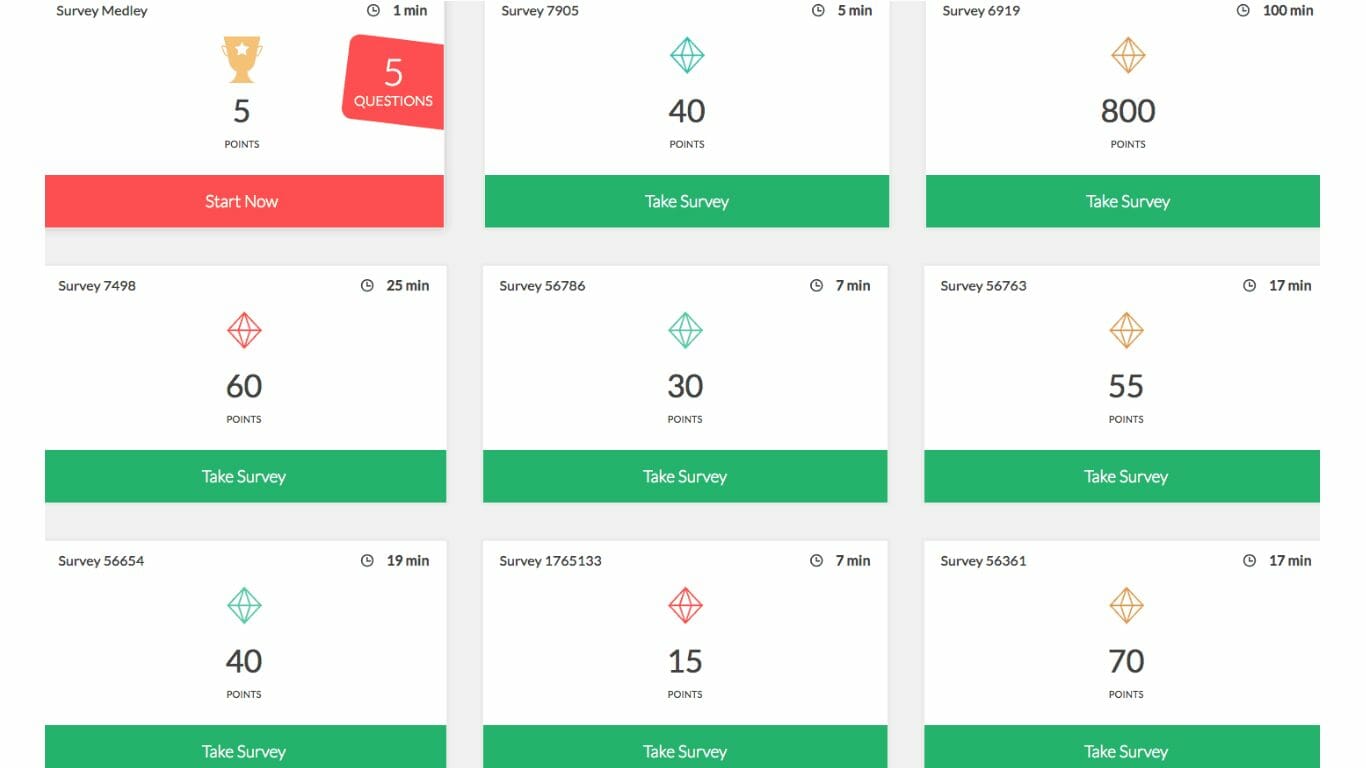 One of the best money apps to make money fast is without a question, Survey Junkie. The straightforward and practical interface of this app enables you to make money by sharing your thoughts on various goods and services. Simply by responding to questions, you can make money.
With Survey Junkie, you might not make a fortune, but you also won't need any expertise knowledge to get going. Even when watching Netflix, questionnaires are still available. Now imagine, you get to watch your favorite show but also earn income from it.
This digital solution being one of the best money making apps provides the chance to qualify for extra surveys based on browser information in addition to demographic-based questions. The Survey Junkie Pulse extension records digital behavior such as searches, webpages, purchasing, and more to locate new surveys for you. It is available as a browser extension and a mobile app.
By sending all replies anonymously, Survey Junkie makes sure to safeguard user data.
What does it do?
All you have to do to tell Survey Junkie what sorts of surveys to send you is create a free account and complete your profile. You'll get requests to respond to questions based on your hobbies and demographic data, and you'll get points for doing so. You can collect these points and redeem them as gift card coupons or paypal balance.
While Swagbucks doesn't pay much, it does provide users with a number of options to make money, including cash back for eligible purchases and odd jobs like conducting surveys, viewing movies, playing games, and more.
Swagbucks is a simple method for anybody with a smartphone to earn additional income by performing odd tasks or by earning cashback, even if it won't pay as much as other side hustles. For this reason, it takes the top spot in the list of best money making apps.
To help its users, this revenue-generating app collaborates with marketing businesses. By making purchases, viewing videos, doing surveys, playing games, and utilizing search engines, you may earn Swagbucks (SB).
What does it do?
Using your personal email address or a Facebook account, you will be eligible to open a free Swagbucks account. From there, you will be given the option to browse a variety of things you can do to earn points, such as viewing video advertising or playing games. Your points can eventually be used for gifts like PayPal gift cards.
Every day there are new things to discover, so you can always find something to do that will increase your total amount.

Rakuten, formerly known as Ebates, is the best money making app for generating money via cashbacks. Rakuten has become popular amongst its users by giving discounts from a variety of shops along with welcoming sign-up and referral rewards.
Despite the fact that you have to spend money to make money, the app allows you to receive a little financial reward for purchases you would have made anyhow.
Users of computers are able to save money by using this money-making digital solution. With this app users can save the hassle of coupon comparison by using the cashback button, which automatically applies all available coupons. Additionally, it provides notifications regarding reduced prices offered by other stores as well as cashback possibilities in Google search results.
What does it do?
Shoppers can receive up to 40% cash back from Rakuten (formerly Ebates) on orders made at well-known restaurants, stores, and food delivery services. Travel, gift cards, and other orders can be transacted as cashbacks using this app. It's easy to understand: Set up an account, select the store in the app from which you want to purchase items, and then complete the transaction through the portal. If you initially activate the deal using the app, you are also given an option to add a credit or debit card to your Rakuten account to receive cash back in-store. After Rakuten confirms the transaction with the merchant, which it says may take a few hours to several days, it refunds the money back to your account.
One of the best money making apps, whether you're starting a side hustle or developing a full-time freelancing company, is Upwork. We can thank its ease, improved communication, and potential for freelancers to earn more over time.
Upwork is the greatest money-making tool for talented workers to connect with customers and manage projects in one location as a freelancing marketplace driving the gig economy. Upwork wins best overall for its extensive selection of accessible skill categories, profile-building tools, and boundless earning possibilities.
Upwork makes it straightforward and fast to build a profile and apply for new assignments regardless of your prior experience. Over 1,600 talents, including digital marketing, coding, translation, admin work, and much more, are available to freelancers. If anything can be done on a computer, it can be done.
What does it do?
You must register for a free account on Upwork in order to begin working there. Here, you may present your portfolio of abilities and state your preferred pay scale, which will indicate how much money you anticipate making from each project. Then you may submit applications for employment, make projects that others can buy, and take up tasks as they come up. At the conclusion of each work, your hard-earned money will be transferred to your account.
Driving and delivering when it's convenient for you can earn you money, and you can withdraw your money up to five times every day. Uber is without a doubt listed on tops in top money earning apps 2022 list.
Uber is the finest money-making app for vehicle owners because it gives customers two methods to earn, fast payments, and a simplified interface for accepting new business. This industry leader in ridesharing and food delivery makes it simple for anyone with a car to work when it's convenient for them.
If you possess a vehicle, you may work as an Uber driver, taking passengers for a fee anywhere they need to go. It's wonderful if you want to be your own boss because you'll be able to create your own schedule and drive whenever you choose.
What does it do?
Uber is quite selective in who it hires as a driver. You must obtain a private hiring license and create an account on the website. This entails passing a test and demonstrating your reliability on the road, together with that of your vehicle. A current driver's license, bank statement, driver profile photo, and private hire insurance must all be uploaded to your account.
The number of years of driving experience needed varies by area, and you must finish a virtual onboarding course before your account can be activated. From there, you may choose which employment offers you accept by receiving them on your phone whenever you wish to work. A percentage of every fare is taken by Uber, and you get to keep the majority of the fare.
Joining the freelancing revolution might be the just the perfect solution if you're wanting to take on some side work to increase your income. With the help of the programme Fiverr, you may essentially offer your skills to clients worldwide for any price you choose. You can set up your account and begin looking for freelancing work immediately.
What does it do?
To get started, sellers must register on Fiverr and complete their profile with any information a client would want. The product page for the service you intend to provide is called a "gig," which you may then construct. You'll be notified when someone wishes to hire you, at which point you may start working on the project. When the project is finished, your payment will be transferred to you.
By enabling anybody to sell new or used products through its online marketplace, OfferUp is out there flourishing on the Craigslist idea. OfferUp, which purchased its very own rival Letgo, makes selling online stress-free with its straightforward and user-friendly platform. OfferUp is one of the best apps to make money fast for selling used items since it offers a simple listing procedure and allows users the option to sell locally or nationally.
What does it do?
OfferUp serves as a local marketplace where you may sell your goods and will merge with rival Letgo in 2020. OfferUp now permits shipment throughout the continental United States if you want to reach a larger audience. Create a profile and upload a photo of the item you're selling, whether it's a vehicle, sofa, or smartphone. Posting your listing and having direct conversations with buyers through the app is possible after adding a title, description, and price. After that, you'll ship to the customer or schedule a meeting with them.
Sweatcoin is an app created to reward users for walking and working out. You must register, download the Sweatcoin app, and have it open in the background of your phone at all times in order to utilize it. then begin to sweat.
For every 1,000 steps you take, you'll receive 1 Sweatcoin. Sweatcoins may be redeemed for items like anti-gravity yoga lessons, an Audible membership, or even trips if you've earned a certain number of them. Additionally, you may contribute Sweatcoins through weekly philanthropic campaigns to one of the app's affiliated organizations, or if you'd prefer, you can exchange your profits for cryptocurrency rather than spending them on things.
What does it do?
Create a Sweatcoin account first, then grant the app permission to track your phone's activities. Your steps will automatically be converted to 95 sweatcoins every 1000 steps by the app. By multiplying your coins at your busiest hours of the day, you may also increase your earnings.
Additionally, the app will give you additional money for referrals. When you have enough coins, you may exchange them for gift cards, cash, or donations to charities.
One of the top money earning apps 2022 is Poshmark, which allows users to both earn money and embrace their inner fashion enthusiast. It gives customers the chance to get rid of clothes, accessories for the fashion world, and even makeup they haven't used, worn, or don't want. The app's main area of expertise is assisting users in the sale of well-known goods.
This app is for you if you have a tonne of clothing in your closet that you've never worn or if you have a designer piece that is in excellent condition.
What does it do?
For selling clothing, accessories, and even home décor, use the Poshmark app. You take or upload images of your item, write a description, set a price, and share the listing after joining up. Additionally, you may highlight products in the "Posh Parties" on the app, which are online shopping occasions themed around specific brands, categories, and themes. Once a purchase is made, Poshmark provides you with a prepaid shipping label. The parcel is then sent.
Conclusion
In the fast paced world of today, be sure to earn better and fast. Replace your full-time employment with best money making apps as the globe moves closer to completely embracing the flourishing gig economy. There are many alternatives to select from depending on your interests and aims.
In comparison to Swagbucks, which offers both cash back and other earning alternatives, Rakuten is the best option for quick and easy cash back. By driving or making deliveries using the Uber app, drivers may easily make money on their own schedule. But Upwork's freelancing marketplace wins the prize for long-term earning potential. Freelancers are free to submit as many applications as they like, all the while developing a trustworthy personal brand that opens up new opportunities to earn side incomes.