Nowadays, working people face difficulties in doing their daily chores. There is no doubt that many families need a helper who helps them do the job.
We always see that it is difficult for parents to take care of their children and do jobs simultaneously. This is why the demand for helper finder app development services is increasing.
Such applications can be used by homemakers and working women who want assistance in childcare. There are many advantages of using a helper finder app as it allows someone they are comfortable with individually instead of blindly trusting an agency.
No doubt that a mobile application is a necessity in today's time. This will save time and money for helpers and customers looking for a service provider in the city. By building such an application, you can easily get more revenue and a high return on investment.
Today's blog will cover many things, such as an ultimate guide to building an app, benefits, top features, etc. So, read the complete blog without skipping any part and get the appropriate answer to your question.
What is a Helper Finder App?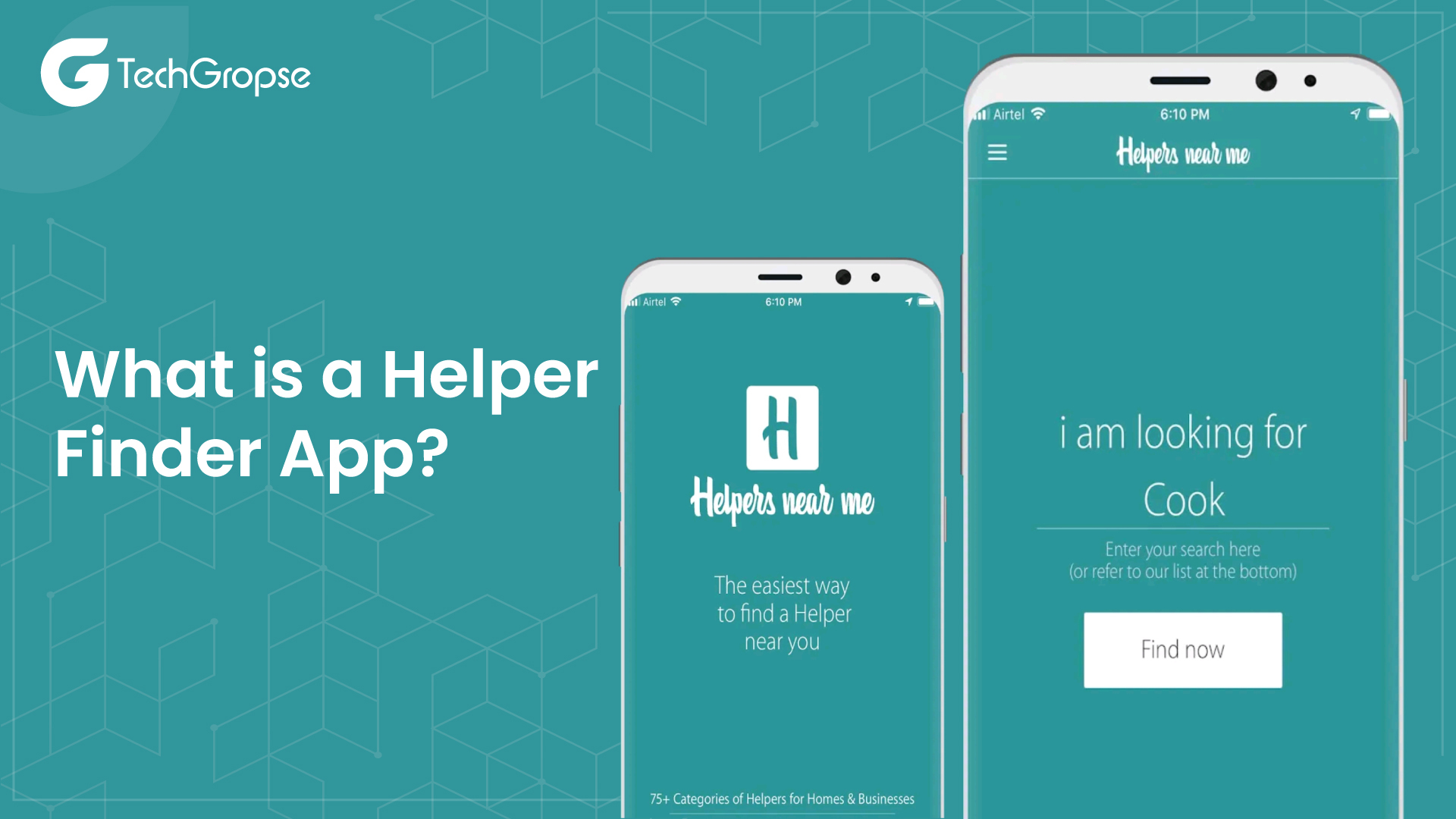 Helper finder is an application where you can look for a helper. Usually, this app is made to assist you with your search. In order to find someone, you need to search by criteria such as skills, location, hourly rate, and education requirements.
The application has gathered a lot of information about the available helpers and categorises them. Generally, the categories have been created to assist you in making the best decision possible during your search procedure.
But when building an app, you have to get in touch with a helper finder app development company with a good track record and years of experience handling complex projects.
How Does a Helper Finder Apps Work?
Completing all the tasks every day is not possible because of hectic schedules. Of course, there are several things to do, so it can be challenging to handle them simultaneously. In such a scenario, you must look for helpers with good skill sets, knowledge, and experience.
In order to find a helper nearby, you can seek the assistance of a helper finder app that makes the procedure easier. This application assists you in posting your requirements and waiting for people who fit your requirements to contact you. Generally, the app eliminates the requirements for a third party, connecting you directly to potential helpers. This is why building a helper finder app is an ideal choice.
Perks of Helper Finder Application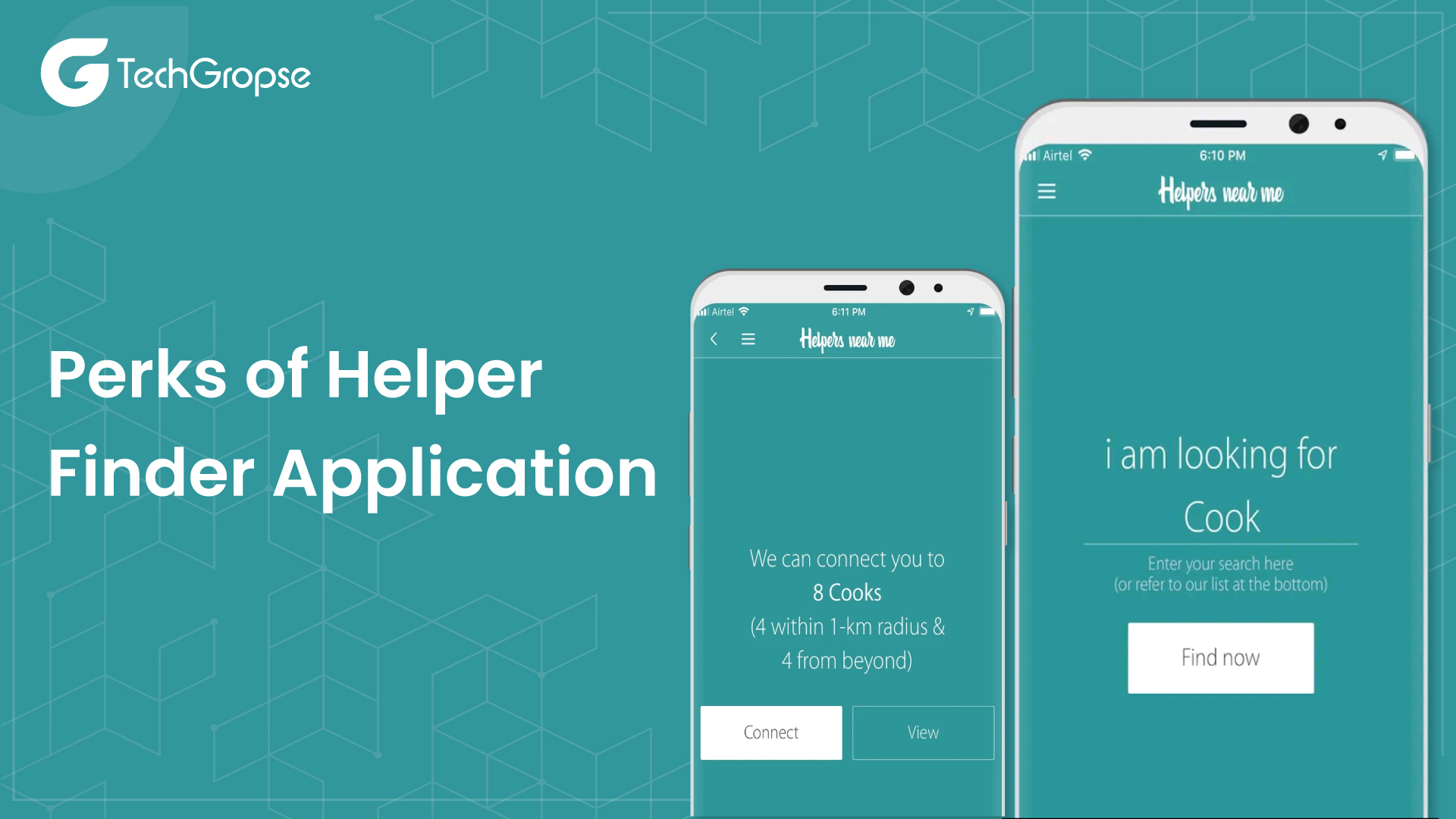 No doubt that sometimes we require helpers to make the work easier and more efficient. If you want to finish your work on time, building a helper finder app with rich features is a good idea.
You know that the perks of using such an application are enormous. The application will not only make finding the right talent for you and your family easy.
If you want to know the perks of a helper finder application, this section may be helpful for you. So, look out for some advantages of such applications.
1. Save Time
There is lots of work to do in our life. In such a case, it is challenging to rest and do all the tasks on time. However, you can save time by using a helper finder app that allows you to hire someone who helps you in every possible way. If you build a helper finder app, you can get in touch with a leading name.
Undoubtedly, an on demand app development company has a proven track record and great work experience, so they never disappoint you at any cost. This is why getting in touch with a leading name in the city with an excellent and proven track record is a good idea.
2. Provide Recommendations 
This is another great advantage of the helper finder application. In simple terms, this will provide recommendations on dealing with different situations and answer questions people might have about daily work.
Many rely on such applications to make their tasks more convenient. Plus, it is an excellent opportunity to build a helper finder app that helps you easily generate more leads and reach high.
3. Schedule an Interview 
With the help of a helper finder app, it is easier to schedule an interview with potential candidates and ensure they are a good match for both. This is why people choose this application to find a leading name that helps them to complete their tasks.
However, building such an application takes work, so it is a good idea to get in touch with professionals who will provide you the best helper finder app development solutions within your budget.
4. Help to Find the Right Match Nearby 
Undoubtedly, many agencies claim to provide ultimate solutions per customers requirements, but all are different. However, a helper finder app will assist you in finding the right match nearby location.
To hire a professional, people can only visit a few places to find an experienced helper who is well-versed in completing all the tasks. But building an app on your own is a more challenging task than it seems.
Henceforth, you have to hire a dedicated team of developers who will not only build a functional app for your business but also ensure no bugs and technical glitches.
Essential Features a Helper Finder App Must Have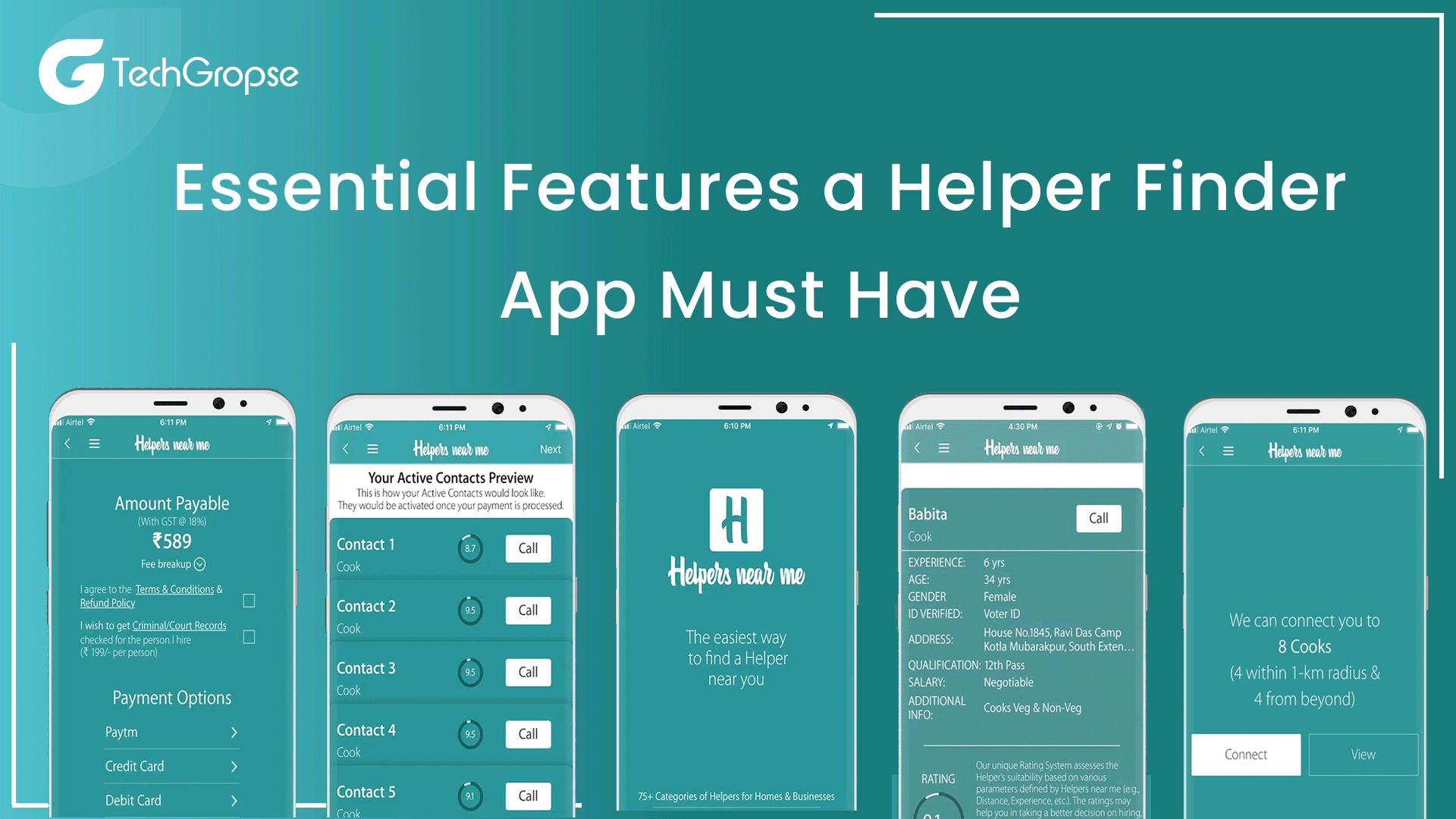 Well, features play an important role in deciding the success of a project. Therefore, choosing the appropriate features to include in your application is essential. It makes sure that people will enjoy the application. For your help, we mentioned a list of some features below:
This feature allows people to check the availability of helpers for their work. This function will benefit those searching for helpers who can work later in the evening when most other people are unavailable and for other availability-related information.
So, you need to make sure that the application has this feature. In order to include this feature in your application, you can contact android app developers for hire, who will give you ultimate services within your budget. Moreover, it will provide support and maintenance services to its valuable clients.
Push Notification Feature
The push notification feature in the helper finder app is a great way to ensure the work is completed. This feature will be an excellent way for people to keep an eye on their work by letting them know if their task is completed or pending. So, remember to include this functionality in your application.
To make the process easier, you can get in touch with iPhone app developers with great experience and knowledge of technologies and trends.
This is the common feature for booking an appointment. With the help of this feature, people can make payments. This will help people to pay money through the application. This is why it is a great idea to include this feature in your application.
In order to include this feature in the application, you can get in touch with an android app development company in the USA that will give you ultimate solutions within your budget.
Booking/Scheduling Features 
The booking/Scheduling feature will assist in scheduling the service. The application makes a user's life easier by providing all the information about the services in one place. So, it is easier to find a helper nearby who works as per your requirement.
To make the process easier, you can get in touch with a helper finder app development company with a proven track record and years of work experience building a helper finding application.
Steps to Build Helper Finder App 
Once you know the advantages and key features of a helper finder app, you must start the development procedure. However, it includes several steps, so you must follow each step carefully. For your help, we mentioned some steps below:
First, you need to research and know the trend of today's time. It will assist you in understanding what to include in your application to make it more attractive among users. If you need a plan, you can contact a leading name that will help you build a helper finder app.
Usually, this is a rough, preliminary version of the final application. The developer needs to craft the first prototype to know how the application will eventually function, how it will look, or how the customers will receive it.
This is why it is necessary to create a prototype. This will give the developer and the team a salient idea about how the application is shaping up and needs to be changed. This will help you to build a helper finder app.
Now you have to design and develop the application. We know that the design and development are very early in the process and can only be properly done once the research has been completed and an initial prototype has been built.
Once you build a helper finder app, you need to test it and ensure there is no bug or technical fault. A test version of the application can be released to the audience, and feedback can be sought. If there are any issues, it can be expensive to fix them later when the app has been released. This is why they should be fixed in the testing phase.
The final step is to deploy the application or make it live. Once the application is downloaded and used by people, feedback will start pouring in, as well as complaints. Henceforth, the programmer must be ready to address all the complaints and fix what is wrong with the application.
Conclusion 
Of course, it isn't easy to complete all the work on time because of busy schedules. In such a scenario, we are looking for a helping hand who can make our work easier and more convenient. It is a good idea to build a helper finder app that will help you in generating more revenue.
However, you must follow the complete procedure to build a functional application. If you don't want the complete process, this blog may be helpful to you. Here, you get the answer to all your questions.