In this modern era, technological advancement has revolutionized several aspects of human lives and how we connect and interact as the development is the rise of niche-oriented mobile apps that cater to specific interests and preferences of users. You know that FeetFinder app development is becoming high in today's time.
This mobile app is designed to create a platform for individuals who share a common fascination with feet related content. The application allows users to discover, share and engage with a wide array of content centered around feet, ranging from images and videos to discussions and stories.
If you want to build an app like FeetFinder, it is necessary to understand its model. This will help you build a functional app to take their business to the next level with ease. In this blog post, we will discuss how to build an app like FeetFinder briefly.
What is FeetFinder? An Overview of the Website
FreeFinder is an online marketplace that gives permission to individual foot models to sell the foot images, videos and make money online. This application was founded in 2019, and you know that it has over 1 million users, which is a big achievement. FeetFinder was founded by Patrick Nielson and this app comes under FLRT Inc, based out of Carson City, Nevada.
The application can be accessed by millions of people worldwide, but as for creators, this amazing platform currently accepts and verifies creators only from selected countries such as Europe, USA, Canada and Australia. On the other hand, here you will get hundreds of categories that allow creators to choose their favorite nich and post the content as per their interest. As a result, the demand for  FeetFinder app development solutions has become high.
How Does FeetFinder Work?
As the demand for FeetFinder app development is becoming high, many companies are deciding to build an app like FeetFinder. Generally, it works differently for creators and users. Look out how this platform works for  creators and users.
How Does FeetFinder Work for Creators?
You know this platform works similarly to other popular creator platforms such as OnlyFans, Feet Pics, Etsy, Patreon, and more. However, creating an account on this platform requires filling in the basic information, paying the subscription fee, and getting started.
Apart from this, it is necessary to choose categories that work best for them and create inventory by consistently updating videos and images.
How FeetFinder Works for Buyers?
Unlike the sellers, it is necessary to sign up first at this platform. Once the process is done, they are able to search for sellers, loot at the feed and start buying their favorite pictures. If they want custom images, they can send a message to the seller and get what they want. But as a user you don't have to pay any platform usage charge.
Hopefully, now you understand how this platform works for creators and buyers. When you use this platform, you get a delightful experience.
Key Benefits of Using the Feet Finder Website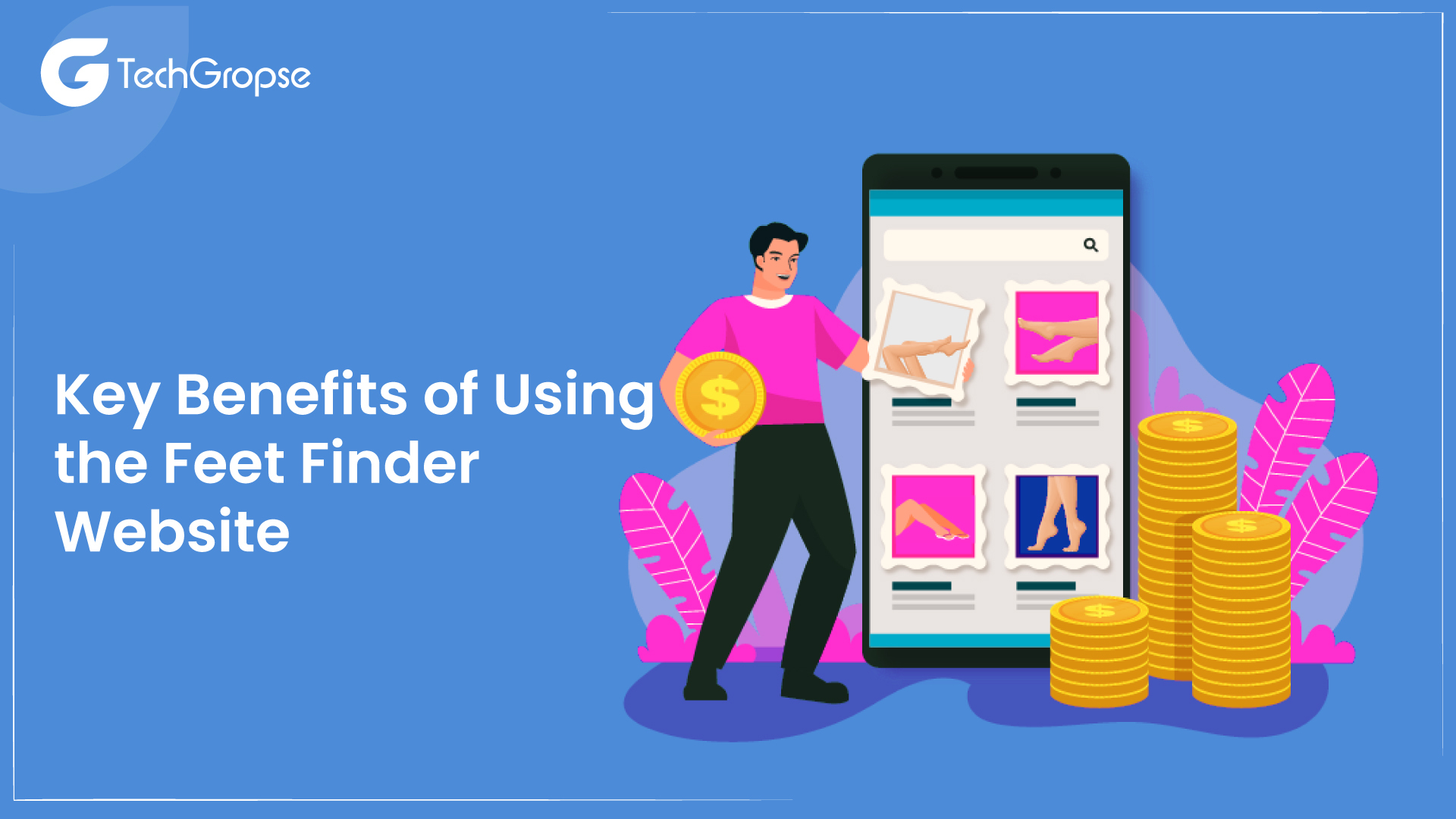 If you want to make money online, FeetFinder is a good option where you can earn money. This application has amazing advantages that make it more popular. Some of the perks are listed below:
1. User Friendly
There is no requirement of any education to use this website. The interface of this website is simple, and anyone can use it. Moreover, this website offers you the facility to add tags and keywords, making browsing easier.
Plus, more buyers can visit the website when they search the same keywords. This amazing application is simple and user-friendly, so you can create an account without professional assistance. While other websites have a huge difference, using them is a separate task and sometimes requires more effort to operate.
2. Fast Speed
Another great advantage of this website is the high speed. You can explore the website easily, while users of other websites always complain about the site's slow speed.
You know that the newly included features allow you to upload foot content faster than other sites. If you are new to the foot obsession sites, you must check the official feet finder websites immediately. Generally, other sites take time to load the content, and the buyers have to wait for a long time to view your content.
While using this app, it loads content fast, and buyers can make decisions instantly. This is the great advantage of using FastSpped. You can build your own app by seeking the help of a leading on-demand app development company.
3. Safe and Secure Environment
The great advantage of FeetFinder is that it gives a safe and secure environment for the users to work. The details or information that users provide during registration, such as Id, passwords, birth and face images, are kept safe.
In simple terms, this website does not share any details with other websites and users of this site. Additionally, other sites take time to verify your account and information is huge somewhere and live on the website. This is the great advantage of this site. If you want to build an app like FeetFinder, you need to seek the help of a team of professionals.
4. Beneficial for Users
FeetFinder is a subscription-based site, and the cumulative investment costs benefit sellers. This site attracts new buyers to sellers, which sets it apart from others. While other subscription-based sites pocket the cumulative price of the subscription.
FeetFinder, on the other hand, spends the accumulated subscriptions to benefit merchants rather than pocket money.
Steps to Build an App Like FeetFinder
As the demand of FeetFinder is high in selling pictures. Therefore, the demand for such applications has become high. If you want to build an app like FeetFinder, you need to follow all the steps. For your help, we list out the necessary steps you should follow to build an app like FeetFinder.
1. App Ideas
When deciding to build an app like FeetFinder, the first step is to have great ideas. If you have amazing ideas, it is easier to implement them into reality. So while deciding to build an app, you must ensure what you want. If you have knowledge and plan in advance, you need to note down in the paper and discuss it with the dedicated developers. Therefore, it is necessary to have great ideas for FeetFinder app development.
2. Market Research and Analysis
Perform in-depth market analysis to identify existing competitors, target audience demographics, and trends. This information will help you effectively position your app and identify unique features that can set it apart from the competition.
By analyzing the market, it is easier to know what your client wants. By knowing this, you can provide the best services to your target market as per their requirements. This is why, don't forget to follow this step to build an app like FeetFinder.
3. Feature Specification and Wireframing
Detailed documentation of application features and functions. Create wireframes or prototypes that visualize user interfaces and design user experience (UI/UX). This step ensures you have a good understanding of the navigation and layout of your app before moving on to the development phase. As a result, you need to choose the features carefully.
Once you find difficulty in deciding features, you can hire dedicated developers who help you choose the right features to include in your application as per your target audience's requirements and your desire.
4. Technology Stack Selection
Select the right technology stack based on application requirements. Decide on the programming languages, frameworks, and tools that will be used to develop the front-end and end-users, as well as any additional features such as real-time chat, payment processing, and geolocation.
The right technology helps you in taking your business to the next level. This is why it is important to follow this step when deciding to build an app like FeetFinder. To make this task more easier and convenient, you can contact a mobile app development company that will assist you in every possible way.

5. Backend and Front-End Development
Develop the backend server infrastructure, databases, and APIs needed to support the functionality of the application. Also, work on UI development to create wireframe-based user interfaces that ensure user responsiveness and intuitive interaction. Therefore, it is important to follow this step while deciding to build the feet picture app.
6. Inspection and Quality Assurance
Thoroughly test your buy and sell foot picture app on different devices, operating systems and network conditions. Perform functional testing, usability testing, and security assessments to identify and fix bugs or vulnerabilities. Its design and functionality are based on user feedback. This ensures the application is running smoothly and there are no issues and glitches.
7. Deployment and Marketing
Prepare for application launch by configuring servers, configuring domains, and optimizing application performance. Develop a comprehensive marketing strategy including app store optimization (ASO), social media advertising, partnering with influencers and other relevant channels to drive users to your app Friend.
The Final Note
Over the years the demand for mobile applications has become high. As a result, each industry has its own app. As a result, the FeetFinder app will get more popular in upcoming years. However, developing a social networking app like FeetFinder requires a clear vision, dedication to user experience, and commitment to security and privacy.
By following the above-listed steps, you can create a unique platform that caters to a specific niche while meeting the highest standards for quality, user satisfaction, and content curation. Remember that success in the app industry requires constant effort and adapting to changing user needs and trends. Apart from this, you have to know the cost to build a FeetFinder app. It will help you in setting a budget as per your requirements.
FAQs
1. What is a Feet Finder?
FeetFinder is a social networking app focused on connecting people with a specific interest in foot-related content, like photos, videos, and conversations.
2. How can I create an app like Feet Finder?
Building an app like FeetFinder involves several steps: ideation, design, development, testing, and deployment. Here is a general route:
3. What skills do I need to develop such an application?
To develop an app like FeetFinder, you will need skills in:
program
Mobile application development
Database management
UI/UX Design
4. What features should my app have?
Your app may include features such as user profiles, content sharing (images, videos, chat), search and discovery, privacy settings, notifications, reporting functionality /block, payment integration (if applicable) and analytics.