Nowadays, every age group has a social media account where they show their talent by making videos. Once you scroll through YouTube and Instagram, you will see lots of reels posted by people to earn money in a day. Quality always matters if you also want to make money by creating rell. So you have to seek the help of a video editing app. As a result, the demand for video editing app development services is high.
With the help of a video editing app, it is easier to change the effects and add filters to a video, stickers, and many more things. In simple terms, video editing applications play a major role in creating and popularizing video content. Therefore, many companies are deciding to build an app like VITA.
If you are interested in building such an application to make more profit, you are at the right destination. We will briefly discuss the detailed processes, features, reasons for popularity, and many other things. So, let's take a look at this blog post. 
What is a Video Editing App?
A video app can easily modify, edit, produce, or manipulate a video or movie file. The users can download such an app and access amazing video editing features by registering from various emails. The application can assist in several things, including adding effects to make it more visually appealing, trimming the video, and many rich features.  
As a result, the demand for video editing app development is becoming high. But building such kinds of applications is not easy as it requires many things. In such a scenario, searching for a leading agency with years of experience and knowledge in this area is suggested.
Reason for the Popularity of Video Editing Apps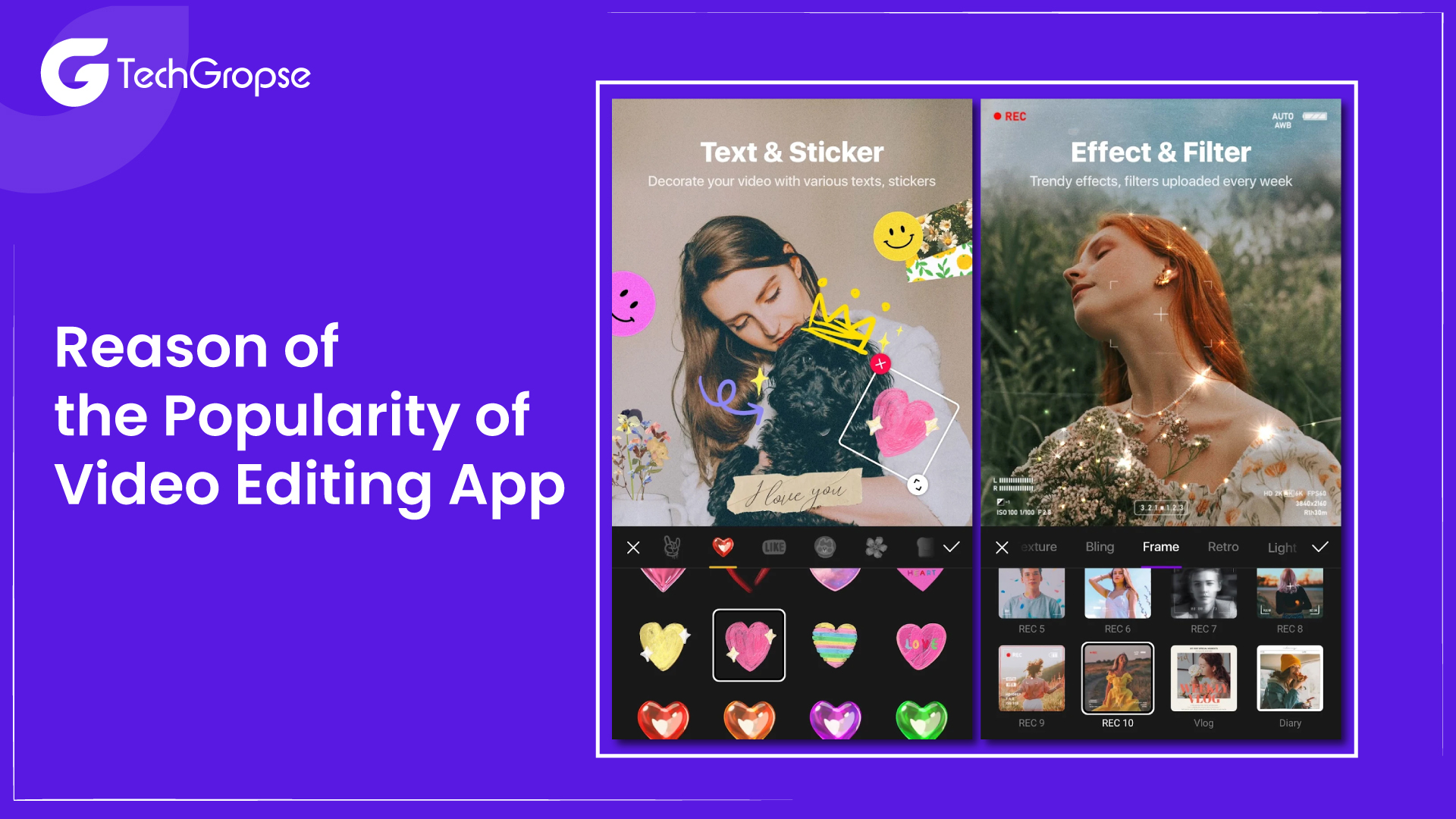 We all know that it is easier to modify and edit a video with the help of a video editing app. As a result, it got more popular among video creators and businesses. There are many other amazing reasons for the video editing application popularity. Some of the reasons are listed below:
No doubt that video editing applications have made editing videos more accessible to a wider audience. Previously, video editing was predominantly limited to professionals with access to expensive and specialized equipment. However, video editing applications allow anyone with a smartphone or system to edit video instantly and conveniently. 
As a result, video editing app development services have become more popular in the city. You can also earn money by building your own application. However, it is not an easier task on your own so you can seek the help of a professional with years of experience and in-depth knowledge of technology and trends.
Video editing applications are generally designed with user-friendly interfaces that make it intuitive for beginners to edit videos. They offer a wide range of features and effects that can be applied in a few clicks. Moreover, it eliminates the requirement for extensive technical knowledge.
This is why many companies have decided to build an app Like VITA that is popular in the market. Suppose you also want to build a video editing app. In that case, it is time to search for a leading mobile app development company committed to providing you with ultimate solutions per your requirements. 
Another reason for the popularity of video editing apps is portability. Undoubtedly, video editing applications are typically available on mobile devices, which makes them highly portable. Users can edit videos on the go without the requirement for bulky tools or being confined to a specific location. 
This portability has greatly enhanced the convenience and flexibility of video editing. If you want to build an app, search for a video editing app development company that will assist you from planning to installation.
Video editing applications generally provide seamless integration with social media platforms. In simple terms, users can edit videos and directly share them on social media sites such as YouTube and Instagram without going through a separate export and upload procedure. This integration has made it easier for users to create and share engaging content on social media platforms. 
Many video editing applications are free or at a  low cost compared to professional software. This affordability has democratized video editing and enables users and small businesses with limited budgets to create high-quality videos without significant financial investments.
We all know that video editing applications often foster a vibrant community of users sharing their edited videos, techniques, and tips. These communities offer a platform for users to learn from each other, collaborate and showcase their work. The social aspect of video editing applications adds to their popularity and encourages users to explore and experiment with different editing styles. 
Increase Demand for Video 
With the rise of platforms such as Instagram and YouTube, there has been an exponential increase in the demand for video content. Video editing applications meet this demand by offering users the tools and features to create engaging videos that help them stand out. 
These are some reasons behind the popularity of video editing applications. Suppose you want to earn more revenue and profit. In that case, it is a good idea to seek the help of dedicated developers, as they have great knowledge of technology, trends, and other aspects required for app development.
Unique Features to Add to the Video Editing App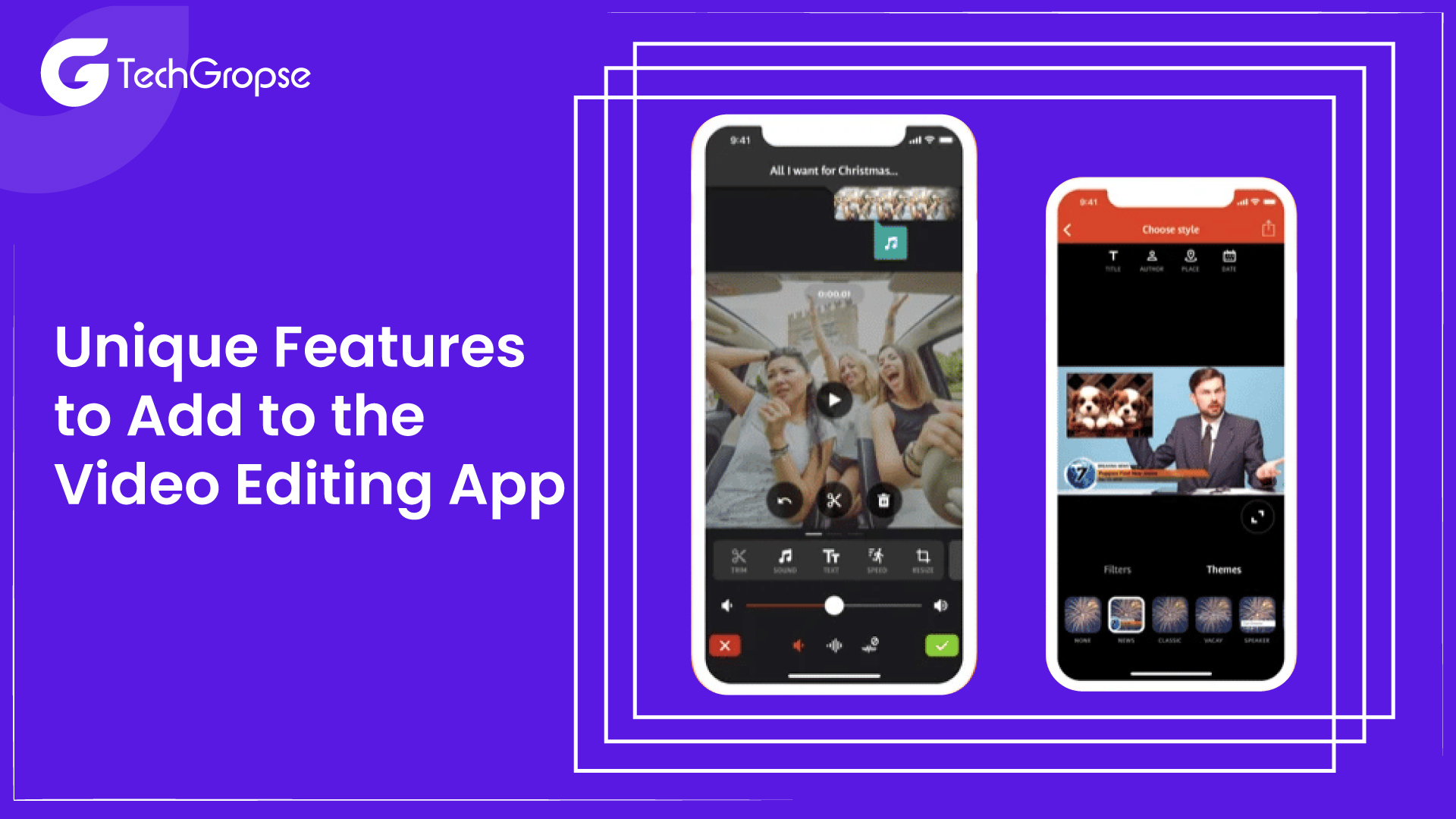 Features are essential when you decide to build an app like Vita. Therefore, it is necessary to choose features carefully.
Below, we have coerced the most advanced features a video editing app should have. In order to make the app development process easier, you have to hire an on-demand app development company that helps you by including the following features:
This is an amazing feature a video editing app should have. Real-time analytics will showcase the user's real-time data to the admin. This will show data servers using some APIs and reports that can be generated to reveal information such as the number of users creating their films, the number of users who have paid or free subscriptions, the number of downloads there have been, etc. 
In order to include this feature in your application, you can contact mobile app developers who are well-versed in building mobile apps for various industries, including rich and advanced features.
Sync All the Videos into One File 
This is another essential feature an editing app should have. So you need to include this feature in your application. It allows users to create videos from their travels or vacations or create videos for business purposes. 
You must look for a mobile application development team if you want such features to add to your video editing applications. 
Video editing apps should have this feature that allows users to upload music or sound effects, including their voices or soundtracks. While building an app like VITa, ensure this feature is included in your application. 
For the best solutions, you can seek the help of professionals with good years of experience in photo editing app development.
Editing video is a crucial feature that a video editing app should have. So when building an app like VITa, you must include this feature. It helps users to make the editing task easier and more convenient. 
In order to make the video editing app development task easier and more convenient, you can search for a leading VITA app development company that helps you build a functional app.
Integrating Payment Gateway
It is essential to include integrating payment gateway features. It made it simple to make payments for users. Both in-app purchases and subscriptions can be made securely by users. So it is essential to include this feature in your application. You can contact professionals for VITA app development to make the process easier and more convenient.
Step-By-Step Guide for Building a Video Editing App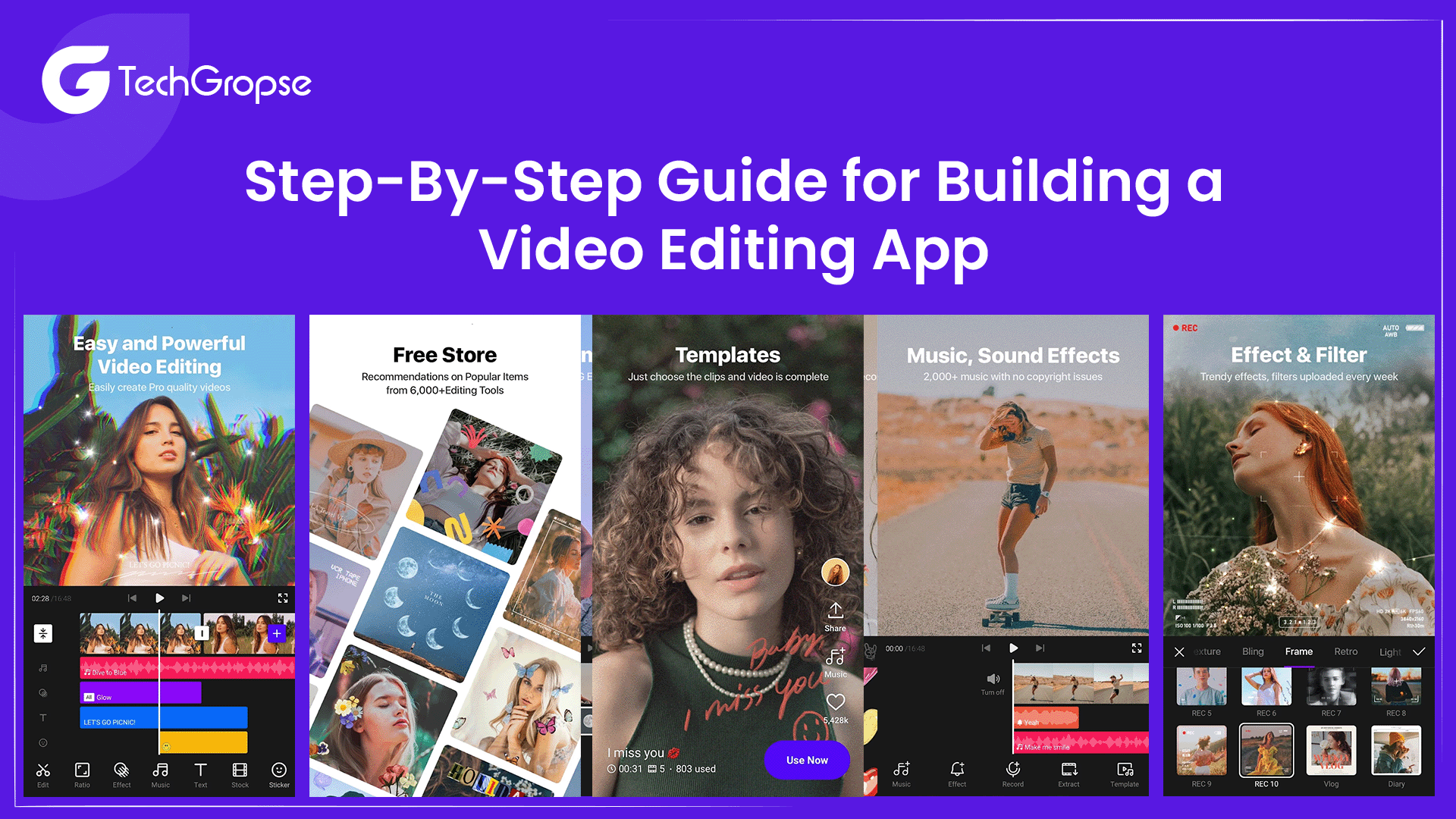 Building a video editing application can be a complex process without knowledge of technology. Therefore, below we mentioned steps to help guide you through the development process:
1. Define the App's Purpose and Target Audience 
In order to build an app like VITA, the first step is to clearly define the purpose of your video editing application and identify the target audience it will cater to. It will assist you in making design and feature decisions that align with your user's requirements.
2. Conduct Market Research 
Research existing video editing applications to understand their features, weaknesses, and strengths. Identify areas where your application can offer unique value or improvements. Henceforth, don't forget to follow this step. 
3. Create a  Detailed Plan and Feature Set 
You must create a detailed plan and feature set based on your research and target audience. You must consider features such as trimming, importing videos and margin clips, adding text and music, applying filters and effects, etc. 
4. Design the User Interface 
You have to create wireframes and design mockups to visualize your application's user interface. Just focus on creating an intuitive and user-friendly interface that allows users to navigate via the editing procedure easily. 
5. Develop the Backend Infrastructure
After that, you need to build the backend infrastructure to handle tasks such as video processing, storage, and rendering. This may involve setting up databases, servers, and APIs to support the application's features. 
6. Implement Video Editing Features 
Now implement the core video editing features according to your feature set. It may involve integrating video processing libraries or SDKs to handle tasks line merging, trimming, and applying effects to video clips. 
7. Include Additional Features
You must implement any additional features your plan identifies, such as filters, transitions, text overlays, advanced editing tools, and music integration. Consider offering options for exporting videos in different formats and resolutions. 
8. Test and Debug 
Now you must test your application to identify and fix bugs or problems. You have to test your application across different devices, screen sizes, and operating systems to ensure compatibility and smooth performance. 
9. Optimize Performance 
Once the testing is complete,  you must optimize the application's performance to ensure a fast and responsive editing experience. This may involve optimizing video processing algorithms, implementing caching mechanisms, and reducing file sizes. 
10. Launch the Application 
You must release your video editing application on the desired platforms, such as Android, iOS, or the web. You should encourage users to provide feedback and iterate on your application based on their suggestions and requirements. Continuously update and improve your application to offer a better user experience. 
Conclusion 
The trend of social media is increasing day to day. As a result, people make their social media accounts to post videos and reality to make money. But building a video is not enough. You also need to take care of the quality. In order to make the video clear, you have to use a video editing application. 
To make more money, you can also build your own application. However, it is not an easier task on your own. So you have to seek the help of professionals who help you to build an app like VITA. 
FAQs
1. How to Make a Video Editing App?
In order to make a video editing app, you have to analyze the competition, streamline video app ideas, define the target audience, and hire dedicated developers.
2. How Much Does it Cost to Build a Video Editing App?
Video editing app development cost depends on several factors such as complexity, size of the project,  features, experience of developers as well as location.
3. What are the Types of Video Editing Apps?
Video recording apps

Screen recording apps

Video editing apps