What is a car rental app? And the car rental app development cost? The owners of top car rental apps like Uber, Hertz, and Turo might have pondered over the same thought. Now when you think about it, Car rental mobile apps are currently standing as a market worth $ 110,894.2 M and endless opportunities for entrepreneurs.
The travel business has progressed at such a rate that it is now possible for customers to find a mode of transportation at any moment by just looking for it online. One more moniker has been added to the long list of different mobile applications used to acquire transportation: "car rental apps."
Businesses are showing a lot of interest in this industry and are foregoing auto rental app development services to establish their app for iOS, Android, or both platforms to make a fortune.
Here in this article, we will discuss in depth was is a car rental app, what is car rental app development costs and how can you make maximum profits in this market. 
What is a Car Rental App?
Renting a car used to be a huge nuisance, but thanks to auto rental applications, it's a lot easier now. You used to have to use a navigation app to locate a vehicle rental facility and then either go in person or by phone to make a reservation. You can now locate the greatest car rental price in an instant with only a few easy clicks with a car rental app.
A car rental links those who need to hire a car with others who own a car and are prepared to rent it out. Users have a choice of alternatives to pick from among a large number of automobiles and pay appropriately, while car owners receive additional cash.
Before renting a car to someone else, the owner must have insurance on the vehicle.
How to Develop a Car Rental App?
It may appear hard to establish a car rental business without owning a car, but it is quite viable and far easier than having a car. All you need to do is create and run a fantastic car rental app.
Even app development may be delegated to a taxi app development firm. To design your app, choose the top auto rental app development business, cover the car rental development cost, then all you have to do is monitor it and be paid.
How Does a Car Rental App Work?
Users can download the car rental app on their iOS or Android devices from stores. After installing they can use the app in the following ways-
With only a few clicks, automobile owners may list their vehicles in the app. They may also add dates to the app's calendar to notify users when their cars are available.
Users may browse the automobile listings and make requests to the car owners based on their needs.
Within eight hours, the owner can accept or deny the request.
If the request is accepted, the owner and the buyer may work together to choose when and where they want to meet to pick up the automobile.
Before renting out a car, make sure everything is in working order, including the vehicle documentation, driving license, keys, gasoline and mileage, and so on.
Payment can be made at either party's convenience.
Facts About Car Rental Market Size and Growth
Several industries have seen significant profit and revenue growth as a result of incorporating mobile applications into their operations.
The vehicle rental industry is one of them, which is why companies are lining up to take advantage of this opportunity by hiring car rental software development companies to create excellent car rental applications like Hertz, Avis, Skurt, Turo, and others. Because the automobile rental industry is expected to grow dramatically in the next years, it would be wise to consider investing in this area with a well-designed mobile app.
Here are some Car Rental Market Growth Stats– 
The income from automobile rentals is expected to reach 53,333 million dollars in 2020.
Between 2020 and 2024, the CAGR is expected to be 18.5 percent.
By 2024, the market would be worth 105,285 million dollars.
The user penetration rate was 3.6 percent in 2020, and it is expected to climb to 7.1 percent in 2024.
The average revenue per user (ARPU) will be 200.37 USD. If you look at worldwide statistics, the majority of the money will be earned in the United States.
In 2020, the price will be 16,155 million dollars.
These figures speak volumes in themselves why you must invest in a car rental app.
Want to know more about building a car rental app, what does the car rental app development cost? Consult with our team of experienced mobile app developers  for innovative ideas.
Types of Car Rental Apps
There are many various types of automobile rental applications on the market, making it difficult for businesses to decide which ones to invest in.
1. Rentals of Self Driven Cars
Users can hire a car and drive it themselves in this scenario. They would rent a car and have it delivered to their destination by the service provider. After the trip, the user must return it to the agreed-upon place. It's a more affordable choice for people who have excellent driving abilities but don't possess a four-wheeler.
2. Car Rentals for Long Distances
If you want to order a cab to go out of the station, it will cost you a lot of money. Renting a cab and taking it anywhere you want is a better and more handy option. To attract a wider audience, your vehicle rental app service provider must provide outstation services.
3. Car Rentals for Business
Corporate industries are also adapting to technological advances and benefiting from automobile rental applications. The software can assist users in getting to a new place and working with corporate car rentals straightforwardly. These services had a limited reach previously, but they are now in significant demand among consumers.
4. Car Rentals in Your Area
Choose professional car rental app developers to create a vehicle rental app that caters to both residents and visitors to the city. These services enable customers to rent a car and drive it wherever they choose while also paying for it. They can rent a car for a full day, a half-day, or an hour. It also includes airport pick-up and drop-off.
These were the types of car rental apps that are available and required in the market. If you have a car rental service, scroll further to understand how it can be digitized and what is car rental app development cost.
Features Determining Car Rental App Development Cost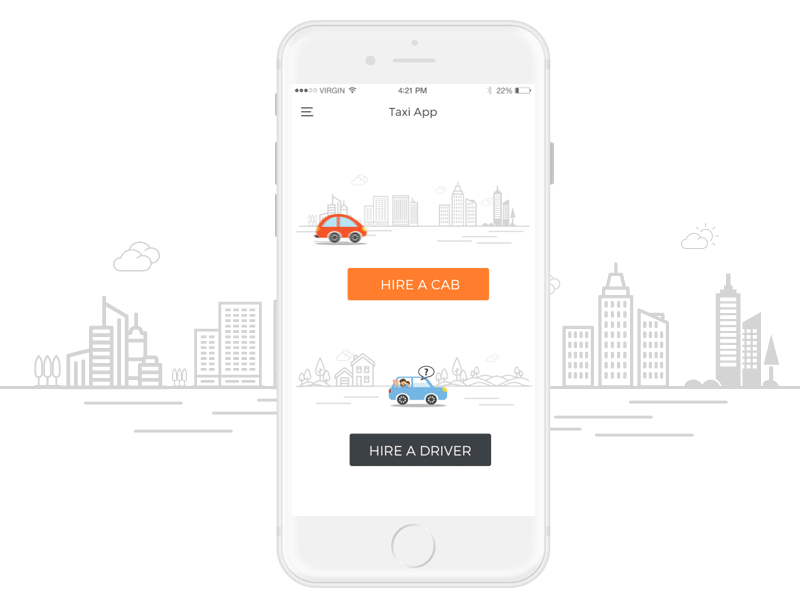 A well-designed feature set can make your vehicle rental app more adaptable and user-friendly for everyone involved, including clients, service providers, and administrators.
To compete in the market and set themselves out, each panel must have its own set of characteristics. These features will also determine the car rental app development cost. Read carefully to determine the perfect features for your app.
User Panel Features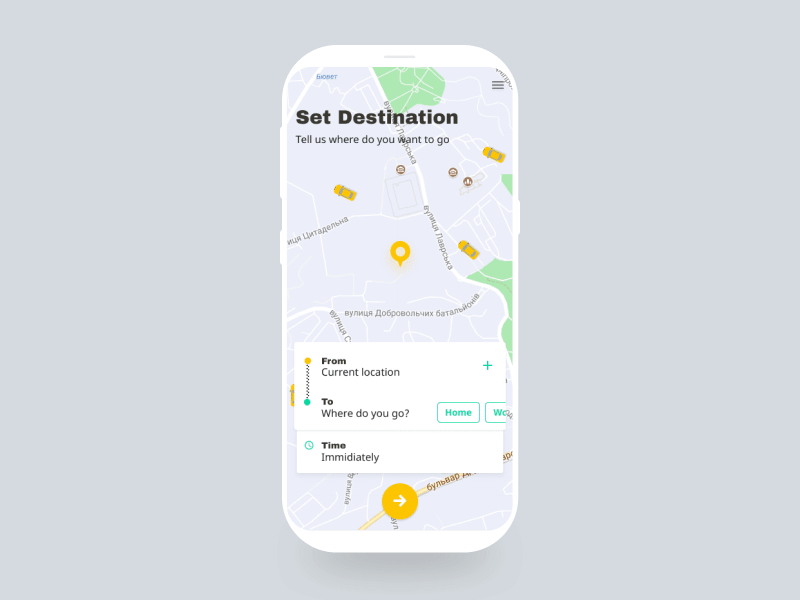 Login/Registration of Users
The first step, like with any other app you've used, is to create an account on the platform.
You may make a basic page that asks for the user's conventional information. You may even assist them in completing their registration using their social media accounts if you wish to expedite the process.
 Pick a Ride
A user may select their transportation based on their requirements. They are given a preference depending on the vehicle's size, whether they wish to share a ride or not, and other ride details.
Reserve Now
This service allows consumers to book a rental automobile immediately in the event of an emergency or other pressing needs.
Manage Bookings
This tool allows users to easily manage confirmed bookings as well as the time span tracked with just a single click. They can also keep track of future reservations.
Fare Calculator
Users will be able to establish the following KM ranges based on the distance to be traveled, and so the fare costs may be computed.
Receipts & Payments
By incorporating a digital payment system, customers will be able to simply pay incurred fare costs and get ride receipts.
Notification
Users receive alerts, SMS, and notifications when their reservation is confirmed or when a milestone is reached.
Security Tracker
Customers will be able to follow their whereabouts in real-time and share it with their friends, ensuring that security is maintained. Integrating such a feature might affect the car rental app development cost but it also becomes a huge selling point.
Cancel Booking 
Users will be able to cancel forthcoming bookings from this part if an emergency arises, making the automobile rental solution even more effective.
Door-step Delivery
Users may reserve cars and have them delivered to their doorstep for a set length of time.
The users can then drive them to their selected destinations.
Car Pickup Point
The user can set a specific landmark or navigation path to collect the driving car.
Read More: What is Taxi Booking App Development? Its Cost and Key Features
Admin Panel Features
Dashboard
From this part, the administrator may keep track of all automobiles associated with the vehicle, as well as those that have been allocated to users.
Car Management
Admin will be able to update car and vehicle information as well as user location facts, allowing the vehicle management system to be optimized.
Customer Management
This part allows you to keep track of and save all of the information about the app's users.
Payment Manager
In this area, the Admin manages and saves payment data, payment gateways, and commission amounts, resulting in a transparent transaction system.
Real-time Reports & Analytics
To streamline company processes, real-time reports relating to vehicle rental data such as the most popular car category, time schedule, and the number of orders gathered are provided in report form.

Manage Car Category
The Admin administers the car categories from here, and information about vehicle availability is updated in response to rental booking requests.
Manage Fares/Location-based Charges
The Admin determines and controls the ticket structure, on-demand charges, and rental prices for a given location or navigation route from this section.
Service Provider Panel Features 
Login & Signup
Users may sign up using their email address or phone number, or they can use another social media account, and once enrolled, they can only log in using their email address or phone number.
Examine The Request and Respond
Service providers should have access to a feature that allows them to review all booking requests and approve or reject them based on their availability.
Details of the Journey
The driver or host may review trip specifics such as pick-up and drop-off locations, travel time, and a shorter route with less traffic.
Dashboard for the Driver
The driver will be given a dashboard with all of the necessary information, such as total completed rides, total money, booked rides, and received comments.
Payment
This feature allows drivers to collect money from customers directly through the car rental app once they have rented the vehicle. Customers will find it simple to make payments this way as well.
Obtain Feedback
No consumer wants to use the services of a driver who has negative reviews and ratings.
This functionality should be included in every automobile rental app development firm so that users can quickly pick a service provider based on reviews and comments.

Navigation
It's a must-have tool for drivers who are unfamiliar with all of the roads. It enables them to travel to customers' locations or other destinations quickly and without getting lost in the directions.
After knowing all the vital features of a car rental app, it is vital that you hire an intricate development company to meet the needs of tomorrow's requirements yet not burn a hole in your pocket with car rental app development costs.
What is Car Rental App Development Cost?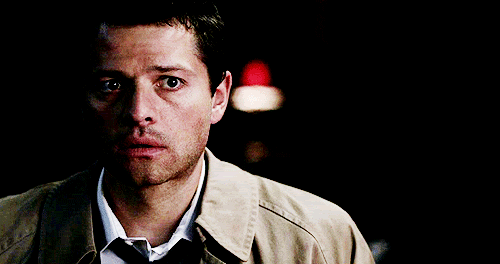 Let us now discuss the car rental app development costs-
For established enterprises and start-ups, developing a vehicle rental app like Lyft is a brilliant concept, but you must first look at the expected cost. Are you aware of the significant parts of the whole mobile app development cost while analyzing it?
These are the following:
Different App Platforms
Team Structure & Technology Stack List
Features
Location
Experience of the Chosen Development Team
Based on the aforementioned factors, the Hertz, Uber, or Lyft would be in the range of $20,000 to $40,000 for the key functionalities. However, if you want to include more complex features or the most up-to-date technologies, the car rental app development cost will increase.