Blockchain technology has grown in many new areas as businesses adopt it to take their business to the next level. In simple terms, companies are increasingly exploring blockchain's many applications and how they can solve their business issues.
You know that blockchains are divided into two categories-public and private blockchains. Private blockchains are being increasingly used for dApp implementation. Hence, it is a good idea to develop private blockchains.
However, many people wonder why not choose a public blockchain to implement your dApp. If you have the same question, the correct answer is that public blockchains provide many perks over other blockchains; they have certain disadvantages, as they are more susceptible to malicious users because they are on a shared network.
On the other hand, private blockchains offer additional security and protection to the data stored on the blockchain, which helps meet regulatory requirements. Moreover, it provides complete control to access the chain.
Henceforth, it is an ideal choice to create a private blockchain. But the question is how to create a private blockchain. If you have the same question, you are in the right place. In this blog, we will explain how to build a private blockchain. So, stay tuned with us to get the answer to your questions.
What is Blockchain?
Blockchain is ledger technology to maintain transparent and immutable records of digital assets. In simple terms, it works without any intermediary and does not require any third party. Usually, this revolutionary and emerging technology creates a lot of attention because it can reduce fraud and risks in an efficient way.
Recently many applications have been developed employing blockchain as it is known for secure and private transactions. In simple terms, blockchain acts as a universal spreadsheet that removes a central point of system failure and has been proposed as a way to secure online transactions.
But as we know that blockchain is divided into two parts, the first one is public, and the second one is private. However, companies prefer private blockchains.
However, the question is how to create a private blockchain. If you have the same question, you must seek the help of professionals who are always with you to complete the project on time.
Reasons to Create a Private Blockchain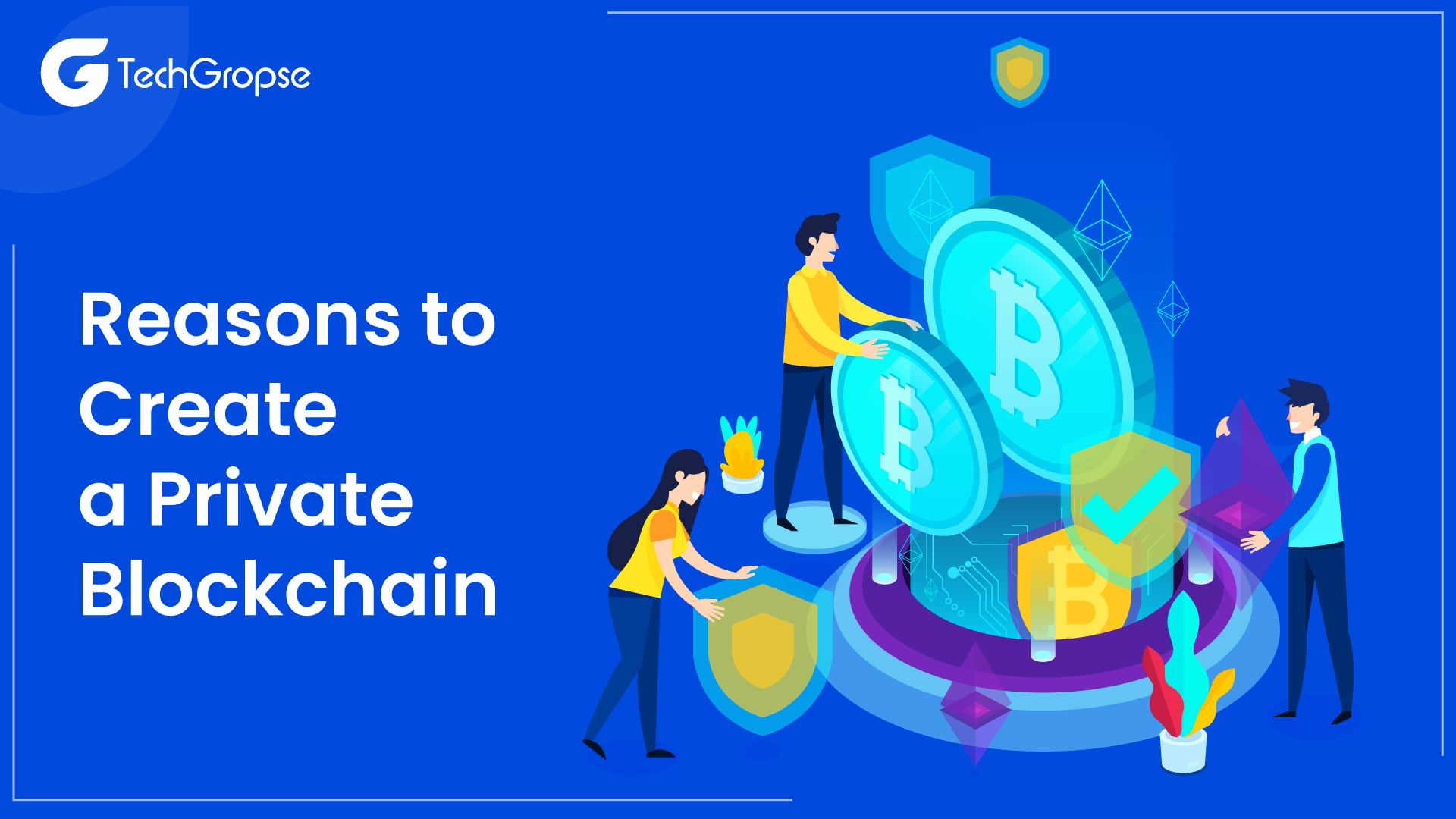 Each and every company is concerned about sensitive information and customer data. In order to protect the data, blockchain is considered one of the most secure technologies that ensure the data is traceable, tamper-proof, and trustworthy. The extra layer of security comes from fine-grained permission control and data integrity embedded into blockchain technology.
Businesses that develop private blockchains generally set up a permissioned network and define rules for data sharing and visibility for other network participants. Information and other essential data recorded in the ledger can never be deleted. In simple terms, your data is secured and protected.
It is a good idea to search for blockchain development services. There are many other reasons to create a private blockchain. Some of the reasons are listed below:
1. Save Resources 
No doubt that private blockchains save a lot of resources. Maintaining a private system is fairly simple and does not require much attention. Creating a private blockchain can save money as well as manpower. However, doing this job on your own is a challenging task. In such a situation, you have to get in touch with a blockchain development company.
Of course, a leading agency has years of experience and a team of dedicated developers who are proficient in their job. So, searching for a reliable name to create a private blockchain is necessary.
2. Less Cost
Depending on the size and complexity of the network, it can be cost-effective to create a private blockchain instead of using a public one. It means you must pay less to build a private blockchain to store the essential data.
To make the development job more accessible and convenient, you can hire blockchain developers with good skill sets, expertise, knowledge, and experience to create a private blockchain.
3. Privacy 
Another reason to create a private blockchain is to maintain privacy. In building a private blockchain, only authorised parties are allowed to participate, and the information on the blockchain is kept confidential.
This is why it is an excellent reason to create a private blockchain. In order to do this job, you have to hire dedicated developers who will assist you in every possible way to craft private blockchain.
4. Security 
Another reason to create a private blockchain is security. Generally, it is more secure than public blockchain, as only authorised parties can participate, and the network can be more easily monitored and controlled. It means you don't have to worry about data security and essential information.
The Best Features of Private Blockchain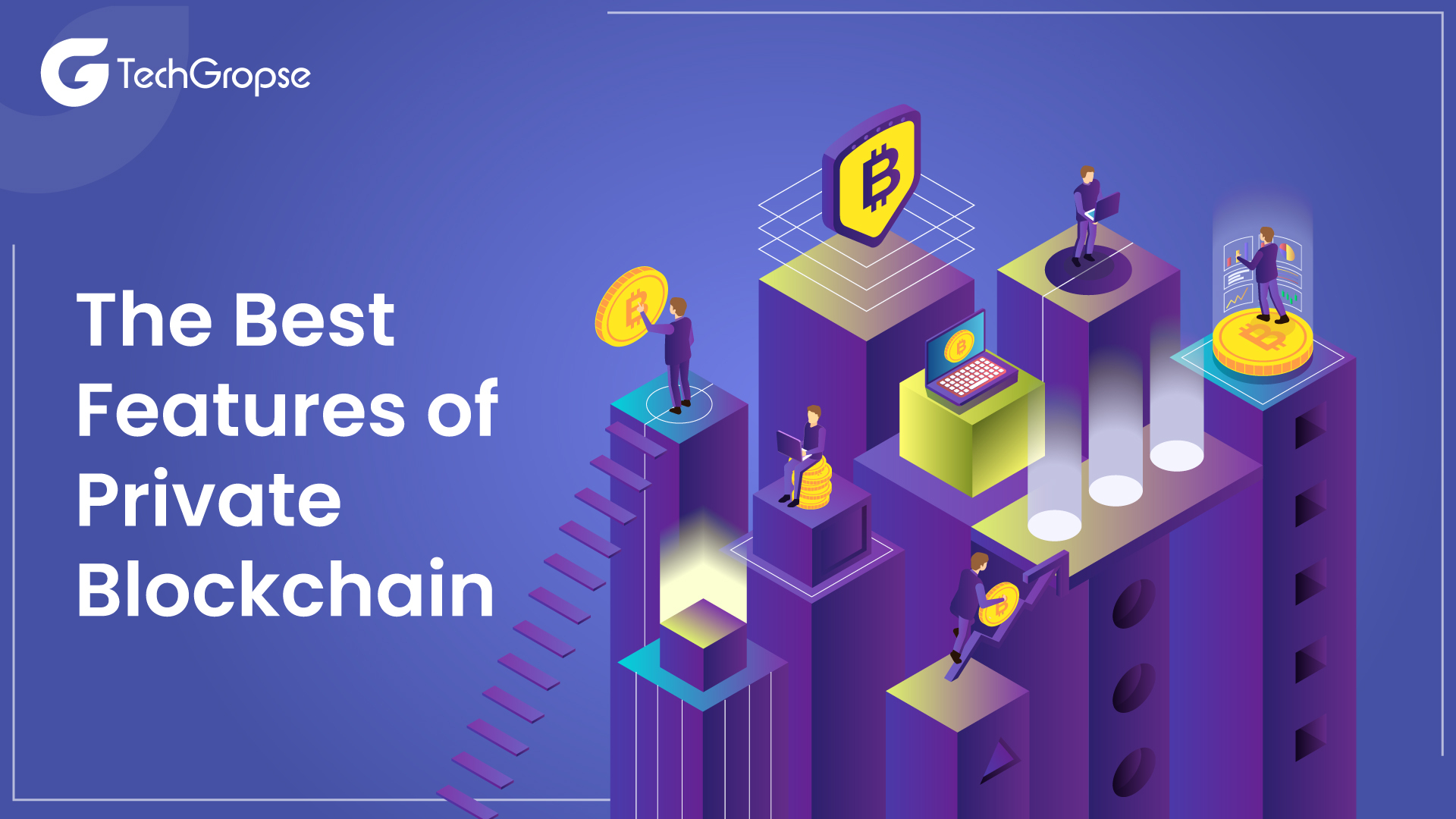 We all know that private blockchains secure your organisation's essential information and data. But you know that what makes it amazing is its features. Yes, private blockchain has amazing features, which some are listed below:
Undoubtedly, private blockchain platforms mainly focus on privacy instead of full disclosures. So, if you are concerned about privacy, a private blockchain is good for you. A firm requires security and privacy because they deal with cyber-attacks. Moreover, they deal with sensitive information all the time, making it difficult to keep it private.
Thus, you can choose it to ensure the security of your data. In simple terms, hackers can't access the data of the company.
The private blockchain platform provides the highest efficiency. In reality, private blockchain works better than public blockchain. In a private blockchain, pre-authorized nodes get an entry. Hence, the nodes can only take up fewer resources than usual. But in a public blockchain, there are no limits to the number of nodes. As a result, the system could be faster when there are many participants. But you will never face the same issue in a private blockchain.
A private blockchain is stable, which means you will get the best performance. No doubt that for a business to work efficiently, it should be scalable. But in a public blockchain, you will face scalability issues when the network starts to grow after a certain time.
However, private networks are past this problem as they can grow but not slow down.
Steps to Create a Private blockchain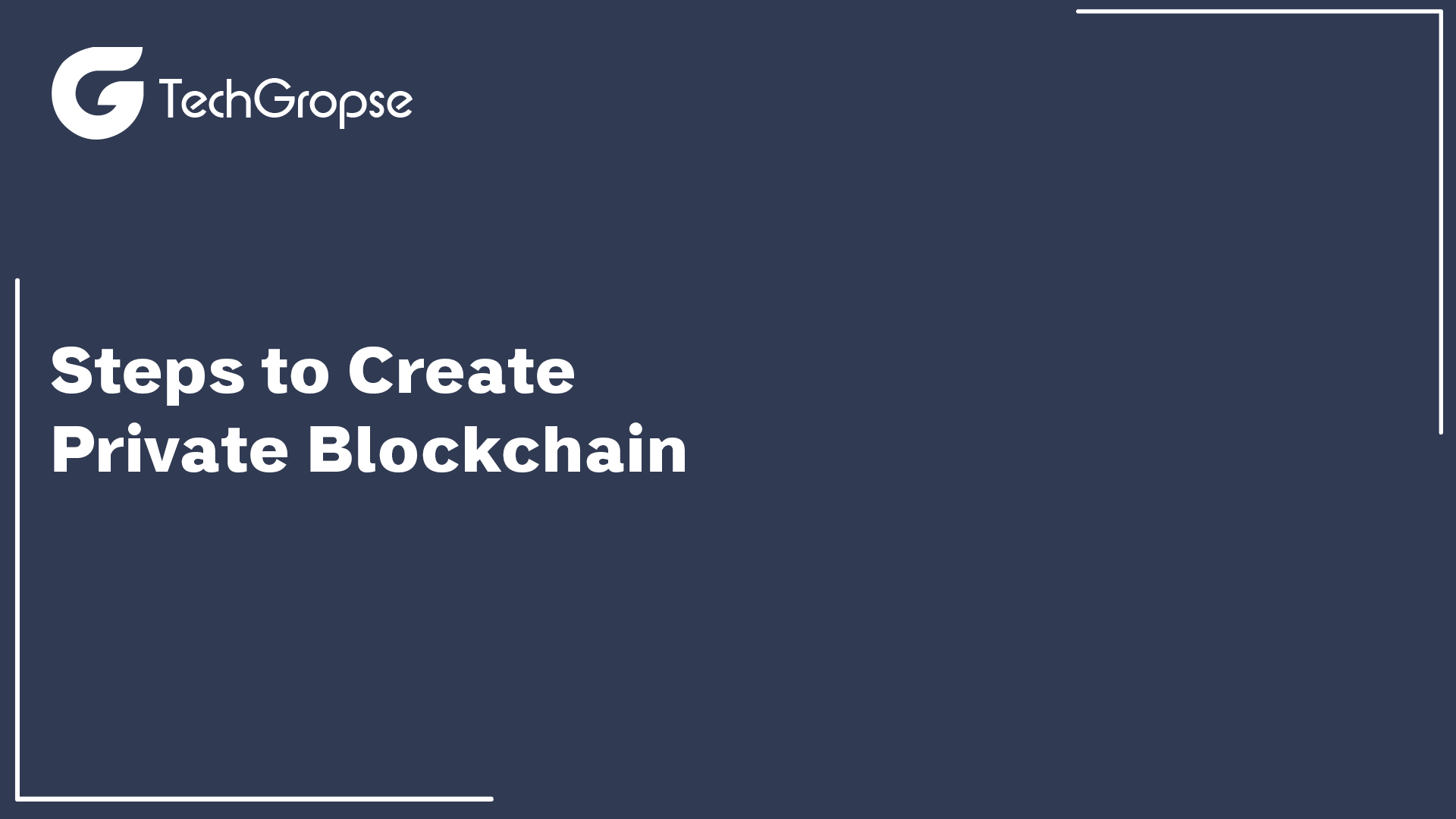 Once you know the features of private blockchain and its importance, you have to start the development task. Creating a private blockchain requires a certain level of technical knowledge and expertise. Here are some general steps you can follow to create your private blockchain:
1. Choose a Blockchain Platform
Several blockchain platforms are available, such as Ethereum, Hyperledger, and Corda. You have to choose a platform that suits your needs. Each platform has advantages and disadvantages, so you must choose the best fit for you.
If you need an idea about which one is right for you, you can consult with a blockchain development company that will give you a brief about different platforms and help to select the best. Moreover, a leading company also helps to complete the job on time. 
2. Define the Network Architecture
The next step is to create a private blockchain to determine the number of nodes in your network and the roles they will play. Nodes can be divided into miners and validators. Defining the network architecture makes it easier to develop a private platform for you. 
3. Install and Configure the Blockchain Software
Once you define the network architecture, you need to install the blockchain software on each node and configure it to communicate with the other nodes in the network. By doing it, you can easily do this job and get the desired result. 
4. Set Up the Genesis Block
As the genesis block is the first block in the blockchain, you need to define the parameters of the genesis block, such as the difficulty level, block reward, and maximum block size.
5. Set Up the Network
After that, you need to connect the nodes in the network and ensure that they communicate with each other. To make the job easier, you can hire dedicated developers who have good knowledge and practical experience in this area. 

6. Define the Consensus Mechanism
It is time to decide on a consensus mechanism for your network. Popular consensus mechanisms include Proof of Work (PoW), Proof of Stake (PoS), and Delegated Proof of Stake (DPoS).
7. Test the Network
The next step to creating a private blockchain is to test the network by creating and validating transactions. You can also simulate network failures to see how the system responds.
In simple terms, creating a private blockchain requires significant time, effort, and technical knowledge. You may hire blockchain developers or consult a mobile app development company to help you with the process.
Conclusion
Over the years, the demand for private blockchain is increasing to keep data secure. So, many companies prefer it to building dApp. A private blockchain is perfect if you want to ensure the security of your client's data and your firm's information.
But doing this job is challenging for you, so you have to hire dedicated blockchain developers who are well-versed in doing their job. If you are looking for experienced developers, you can count on TechGropse, known for its quality services. Here, you will get the ultimate solutions as per your requirements.