What is the cost to develop a ride sharing app like Grab? This is the first question that pops up in your head when you are looking to develop an app like Grab.
The transportation sector has undergone various changes ever since people traveled on bullock carts. In today's internet driven world, you choose who drives you were with an ease of a tap. An app like grab not only facilitates how people commute to places but is also a great opportunity to earn money. In this blog we will discuss everything that rounds around an app like grab.
If you are keen to understand how an app like grab is developed and how much does it cost to develop a ride sharing app like grab, get your coffee mug, we will unfold every aspect of it.
What is an App like Grab?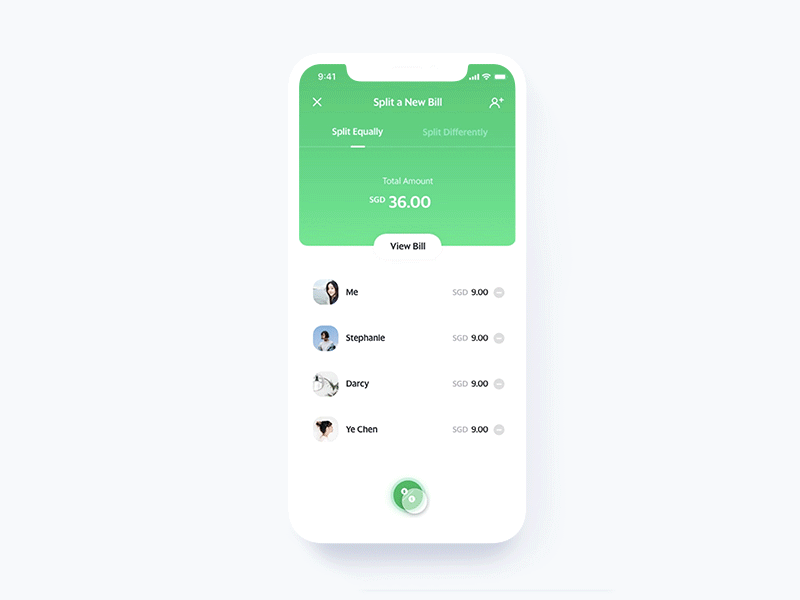 No more phone calls, and drivers are no longer required to accept mandatory payments. With only a couple of phone taps, you can choose your driver and any extra regulations they must stick to. This list of online cab ordering apps, which includes Uber, Lyft, Cabify, and others, is far from complete and is undoubtedly growing with time.
A Singapore-based company called GRAB TAXI (formerly MyTeksi) provides on-demand car rental services and logistics advantages via its digital solutions. This service is offered in Singapore and neighboring southeast Asian countries like Malaysia, Indonesia, Philippines, Vietnam, Thailand and more.
Grab App: Market Statistics
The Singapore-based ride-sharing app Grab, which first launched in 2012, is renowned for providing smooth transportation services in 55 locations in Southeast Asia.
According to the statistics, "Grab app has been downloaded over 45 million devices in the year of 2016".
We recently learned that Grab, an on-demand transportation service, has raised $2 billion in funding spearheaded by SoftBank. In the next five years, Grab's activities in Indonesia, which will be the largest in Southeast Asia and compete with Gojek, are expected to be funded by SoftBank.
Additionally, Grab will raise an extra $500 million USD, and GrabTaxi has received Southeast Asia's largest single financing.
When discussing Grab's expansion, it is important to note that the Fortune study states that there are 2,00000 GrabTaxi drivers in Southeast Asia.
When discussing the rise of Grab, it is important to note that, according to a Fortune study, "GrabTaxi drivers had 2,00,000 in Southeast Asia in the year 2016."
GrabTaxi, a unicorn ride-hailing company, contributed $1 billion to Toyota Motor Corporation's Corporate Round of Subsidizing Driving on June 13, 2018.
You can tell that Grab is becoming much more widely used by looking at SimilarWeb.
Grab was the second-most downloaded ridesharing and taxi app overall last month, according to sensortower.com, with more than a million downloads, representing an increase of 7% over May 2018. 44% of these downloads came from Indonesia, and 16% came from Vietnam.
Now without a doubt, these stats definitely intrigue people who are thinking of developing an app like Grab. Think of it, if you partner with a taxi booking app development company your app could be the next Grab.
How Much Does It Cost to Develop an App like Grab? Development Insights
The cost of development for ride sharing apps depends majorly on the features you will integrate in your app. Let's discuss a few features which are must haves when you consider to build ride sharing app-
1. Registration
Your app's most important and fundamental feature has to be registration. Creating a secure, secured environment where users may keep their certifications and even connect them to their online media accounts for easier access and the ability to share.
2. Driver Search
The purpose of the ridesharing apps is to connect users with drivers and other travelers who want to take a similar route in order to save money. Your users should be given the freedom to select the route, mode of transportation, and whether or not they want to travel with other people.

4. Receiving Real-Time Notifications
In ride sharing app development, it is crucial that the client is informed of any live events taking place, including driver or travel partners, the recognition of hailed vehicles etc. With custom android app development, you can launch an app that provides prompt notifications to its users.
5. Geolocation
There is also the key component of GPS locations, so they are aware of where they are, the location of fellow travelers, and where the driver is in addition to the driver and other passengers checking in to let you know of any changes.
6. Booking Rides in Advance
The ability to reserve a ride at a pre-arranged time and location gives ride-sharing apps a significant advantage over hailing a taxicab. This is crucial for planning journeys to venues, dinner parties, airports, and a myriad of other options.
7. Payment
An extremely adaptable payment system is required for a mobile app. Do your customers have the option to pay fast with a credit card before the ride? Can they utilize Stripe, PayPal, and other online wallets? What are the options for splitting the payment in cases of shared cabs? Ask yourself these questions when you build ride sharing app like Grab.
Additional Factors the Determine the Cost to Develop an App Like Grab
#1. System Architecture
The "back-end" portion of the mobile app is just as important for providing the high-quality work of the taxi ordering application as the mobile app interface. It relates to the server application that receives, processes, and sends user data to particular services and apps. The ability to communicate across various components of the mobile app system is actually made possible by this back-end component.
The three levels of the system's operation can be used to illustrate the architecture:
Servers
Back-end applications on servers;
Mobile apps and the admin panel (front-end part).
The API makes it feasible for system components to communicate with one another.When there is a large load, the system has difficulties. The architecture needs to be improved to handle it well and work quickly:
Make sure that the data is well structured
Implement technologies that will smooth down the load
Incorporate suitable servers for a location
Test the app before launch
#2. Development Platform
The platform that is most relevant to the audience must be picked amongst the two. It makes sense to provide the product on both platforms in the case of a customer taxi app. Nevertheless, there can be more preferred platforms for apps that cater to a more specific target audience, such as drivers, like in the case of the 7Likes Taxi app, where all of the drivers also happened to be iOS users.
The success of an app is directly correlated with how clear and simple its user interface is. Finding the necessary menus and features is simpler when the Grab app on a Mac does not deviate significantly from the other programmers in the system. During ride sharing app like Grab development, it is important that the app you develop for different platforms do not differ from each other very much. This is called naiveness which is a sought after factor.
#3. App Launch
The app must be released on Google Play or (and) App Store once it has been fully developed in order to connect with the audience and begin to function. For this, you will need to:
Compile publishing materials (icon, description, screenshots)
Register and pay the fees.
Check to see if the app complies with Google Play and App Store rules.
Deploy the app to Google Play and the App Store.
#4. Analytics
It makes sense to employ analytical tools to obtain unbiased input on the system's operation and design campaigns. These can be best compiled with Google Analytics and Firebase.
#5. Feedback and Assistance
When creating the mobile app, these features must never be overlooked. Customers should see that you are there for them. Customers should be given the chance to rate the service, give it a mark, and write a review of the driver. This has a significant impact on the app's overall rating!
#6. Development Time and Team Size
The longer it takes to create an app like grab, the more money it will cost. Time is therefore a crucial factor in cost management. Another factor that greatly influences the development cost is the type of team you are taking assistance for your project. If you hire dedicated developers, it will be much more time-saving than hiring hourly developers.
Cost of Development of App like Grab: The Final Verdict
In comparison to your previously managed taxi business, using an app solution like Grab for your taxi company will put you on a better level of business. Additionally, as you develop a more adaptable app and a reliable service for your users, you will continue to vanquish new rivals and reach new heights. Hire mobile app developers to build a market leading app like Grab.
It is impossible to discuss the price of a mobile app in terms of universal set costs because it relies on a number of variables, including the complexity of the task, the pace at which the specialists perform, and, of course, the specialists' hourly rates.
But since we have promised you details; we will not miss this one. The entire process that entails designing with android app development services costs somewhere around $30,000 to $50,000.
You can get a better idea about the cost of development of App like Grab with this table
| | |
| --- | --- |
| Feature | Estimated Cost |
| Payment Integration | $4,000 to $6,000 |
| Geolocation | $2,000 to $6,000 |
| Ride Scheduling | $4,000 to $8,000 |
| Book Ride for Other's | $3,000 to $6,000 |
| Split Fare | $1,000 to $6,000 |
| Registration & Profile | $2,000 to $6,000 |
| Notification | $2,000 to $5,000 |
| Ride Cost Estimation | $2,000 to $5,000 |
| Backend Integration | $3,000 to $6,000 |
| Framework and Libraries | $4,000 to $7,000 |
| UI/UX | $4,000 to $7,000 |
| Total | $30,000 to $50,000 |
Conclusion
As we discussed previously in the blog, the cost to build an app depends upon various factors. Pen down your needs and requirements carefully and then sign the best deal with the top on demand app development company. We are a leading mobile app development company that experts in creating app like grab.
TechGropse, being a leading on demand app development services provider, can assist you in creating an app like Grab. We have extensive experience in this area and can assist you in building an app like Grab from the ground up.
To know more information such as development cost, hourly cost and much more you can contact us directly.