What is Healthcare App Development and What are healthcare apps? Let's know everything in a quick read.
In 2022, providing medical solutions through mobile health applications will become increasingly common. Individual healthcare providers and organizations are investing in the creation of healthcare apps in order to improve service quality and encourage patients to engage in self-management practices. Patients, on the other hand, are more than happy to utilize healthcare applications since they give much-needed convenience.
Health applications are being used by a large number of individuals to book appointments, examine medicines, and interact with doctors through video chat for online diagnosis.
Despite the fact that healthcare applications are supposed to enhance patients' overall health, the bulk of them fall short of user expectations. Most healthcare applications have less than 10,000 downloads, according to app usage data. There are over 400,000 healthcare applications accessible in app stores, yet only a small percentage of them have been successful.
It's a perplexing situation: why are consumers who have expressed an interest in health applications hesitant to download hospital-provided apps? What people truly want in healthcare app development is the most pressing topic.
Let's figure it out-
What is Healthcare App Development?
The process of developing a healthcare app for mobile devices with the objective of assisting users in successfully managing their medical issues, fitness goals, hospital visits, or insurance claims is known as healthcare app development. Telemedicine, lab results reviews, prescription and appointment management, and other services are included.
With the advancement of technology, the demand for healthcare app development is also advancing. 
The use of mobile phones and other technologies in the medical field is referred to as mobile health. Mobile applications are primarily used to inform patients and healthcare professionals about preventative healthcare measures, treatment support, progress monitoring, and clinical trial assistance.
By 2020, the worldwide healthcare mobile app development industry is expected to be worth more than $59 billion.
Types of healthcare apps
Apps that focus on clinical and provider care
These apps might range from medical reference guides to provider apps that integrate with EHRs to streamline the clinical process.
Apps for Telemedicine
Audio/video conferencing and text messaging are used in mobile applications to schedule and access virtual consultations with healthcare specialists.
Apps for remote monitoring
Healthcare apps that interact with medical equipment to gather and analyze healthcare data and patient vitals such as blood glucose levels, heart rate, blood pressure, respiration rate, oxygen saturation levels, and so on in order to provide remote healthcare delivery.
Health-related lifestyle applications
Diet, nutrition, exercise, and fitness applications are among them. It also has applications for menstruation, pregnancy, and newborn growth. Lifestyle apps include things like sleep trackers and apps that help you practice mindfulness.
Reminder apps for healthcare
Reminder apps are mobile applications that remind patients of their medication regimen and when their prescription refills are due. Many private practitioners and hospitals have appointment reminder applications that alert users to forthcoming appointments.
Apps with medical resources and information
Apps that allow you to look up information about illnesses, their symptoms, and potential diagnoses. Apps to connect with the proper professional might also include prescription information apps and provider information applications.
Know more with: Diet Planner App Development: Cost and Key Features 
Market Leaders of Top Healthcare App Development
Mobile solutions that make the job of healthcare professionals and patients easier have been included in the list of Top Healthcare Apps in 2021. Examples of healthcare applications that assist individuals who prioritize patients' health, maximize time for professional tasks, and implement innovations in their practice with healthcare app development may be seen below.
1: VisualDx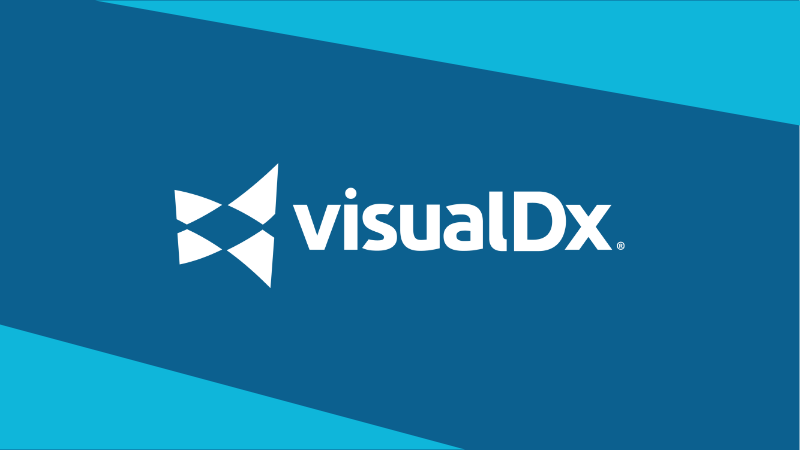 VisualDx is one of the most popular diagnostic decision assistance systems and medical health apps on the market. Patients can use a medical app provided by the solution. It's a tool for those who want to improve their diagnostic accuracy and obtain individualized advice.
The healthcare app has one of the greatest medical visual collections, and it makes use of telehealth technology to guarantee that patients have access to clever search engines and virtual hospital applications.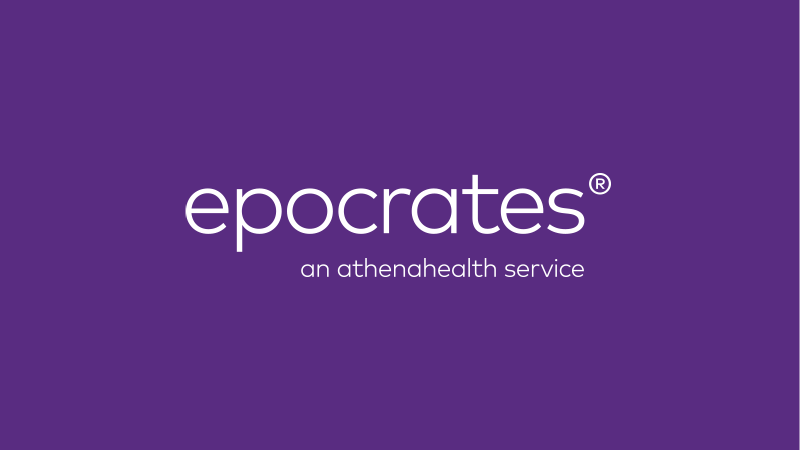 Epocrates is a healthcare software designed for doctors and their offices. This healthcare digital solution provides patients with dependable, safe, and exact treatment information, as well as immediate assistance, treatment recommendations, and personal data protection.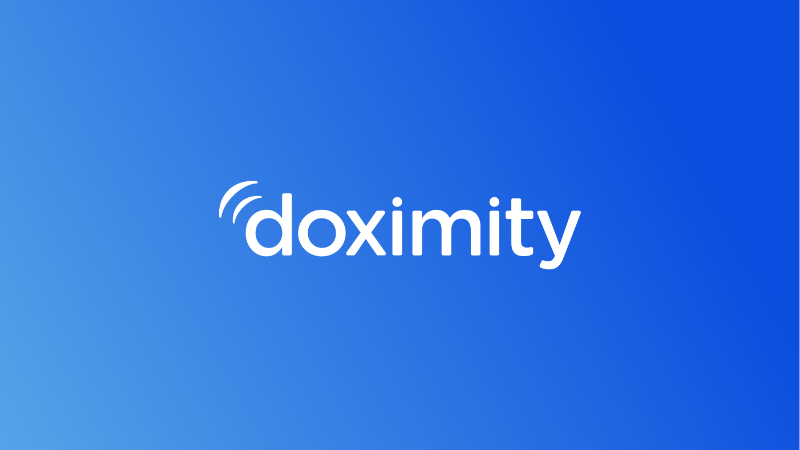 Doximity is a physician-focused mobile health app. This healthcare service enables physicians, doctors, and clinicians to securely communicate with their patients and send HIPAA-compliant messages to colleagues. Doximity employs telemedicine technology, which eliminates the need for patients to download an app or create an account in order to communicate with their physicians. The app's interface is simple and easy.
UpToDate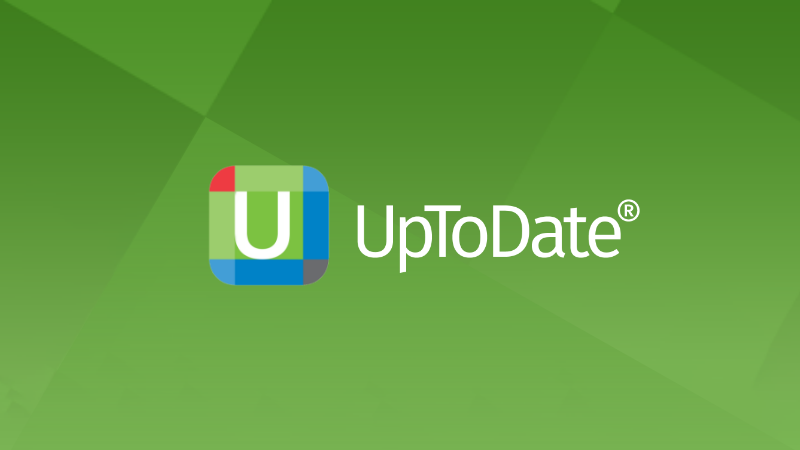 UpToDate is a mobile medical app that helps you stay on top of medical news, workflow, HealthKit, and accomplishments. You may see headlines or search for specific subjects in the "What's New" area, whether you are a medical student or a medical specialist. UpToDate also has videos of medical procedures in addition to articles.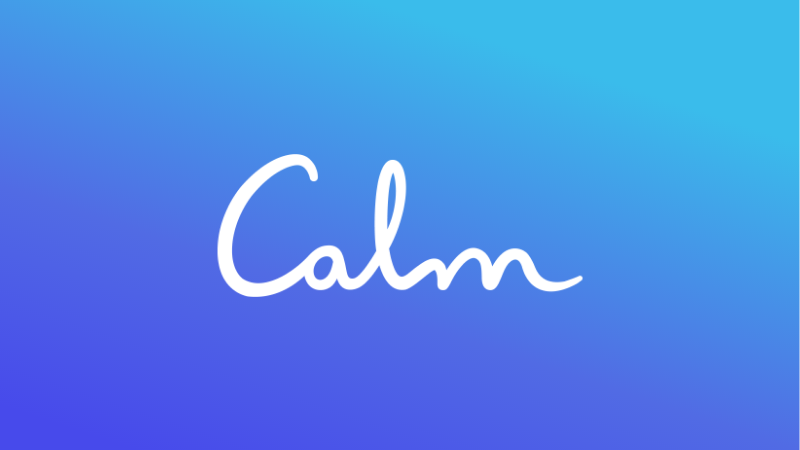 This health software assists users in overcoming stress, anxiety, sleeplessness, and depression. English, German, French, and Spanish are among the languages supported by the app. The Daily Calm, a 10-minute meditation, is the most popular app feature. Every day, the app delivers a new meditation exercise that users may access for only 24 hours.
Practo
Practo is the largest global healthcare platform, connecting millions of patients with hundreds of thousands of healthcare professionals worldwide and assisting people in making better healthcare decisions. Practo is a single platform that assists customers with all of their healthcare needs, from choosing a healthcare provider to scheduling an appointment, obtaining an online medical consultation, getting their tests done, and even purchasing medications. After learning about the capabilities of such applications, you'll wonder how you ever managed to live without one.
Must-have features provided by Healthcare App Development Company

The development of a healthcare or doctor appointment app requires a lot of features.
After all, features are the foundation of mobile applications, and consumers evaluate apps based on their features. This is one of the reasons why your software must include all of the necessary functionality. Hire mobile app developers from a Top Healthcare App Development Company to incorporate the best features in your app.
The essential aspects of a healthcare mobile application will be discussed in this portion of the article. So, without further ado, let's get started:
EMR/EHR
The driving force behind a healthcare mobile app, as well as the expense of development, is the electronic medical record (EMR/EHR). Electronic Medical Records and Electronic Health Records are abbreviated as EMR and EHR, respectively. These modules allow for the creation of a centralized system that aids in the better administration of patient data and information.
Automated Medical Workflow
MWA is regarded as an add-on module for EHR. This includes both drug errors and event tracking. It also provides medical staff with information on medicine dose, fluid replenishment schedules, and patient drug and waste management.
Communication between the doctor and the patient
This function allows patients and physicians to communicate in real-time. It also helps with arranging appointments, monitoring visits, and other tasks.4.4.
Video Conferencing
This function, like other video conferencing tools, allows for face-to-face contact via a video stream from the Smartphone's camera.
Processing of Payments
Both physicians and patients will benefit from the NFC app's payment processing technology.
This enables people to pay doctors or medical personnel directly for the trade of healthcare services and merchandise.

 Purchasing Cart
This module interacts with patients and consumers in a dedicated eCommerce section where they may buy prescriptions and medical supplies directly from the app.
Integration with Third-Party APIs
This section addresses the integration of third-party administrations and programs using documented APIs such as the Google Maps API.
Website Interoperability with a Custom API
This development comprises the creation of a custom API to link the portable application to an existing website, allowing data to be exchanged between the two frameworks.
System for Content Management
The use of a Content Management System in conjunction with headings allows for effective changes to the application's content.
Analytics and Reporting
Analytics integration to generate standard reports on application behavior, bugs, network bottlenecks, and application crashes.
User Interface Design
A beautifully designed UI with adjusted sections and page formats that adhere to the Human Interface Guidelines for iOS and the Material Design Guidelines for Android.
User Profiles 
Allowing clients to make changes to their profiles with potentially public data.
Login Portal 
Allowing customers to create profiles using an email address and a unique secret word.
Login through social media
Allowing users to sign in and join the app using social media platforms such as Facebook, Twitter, Google Plus, LinkedIn, and others.
Connection to Wearable Devices
Connect the application to Wearable Devices so that clients may simply track or monitor their workouts.
SSL Encryption and Two-Factor Authentication
Implementation of highly secure confirmation mechanisms that are only available by the client.
Notifications through Push
The integration of message pop-up functionality to remind the patient or customer of regular exercise or drug measures, even when the client isn't using the app.
 Dashboard for the user
This component entails creating a page that displays structures, outlines, and other customizable information.
Feeding Activity
The customer usually requests a flood of action in a specific order or sequence.
Investigate
A Custom Search Box is combined with search auto-fulfillment and suggestions.
But what matters most is how to create an app like this and how much it will cost?
The Healthcare App Development Cost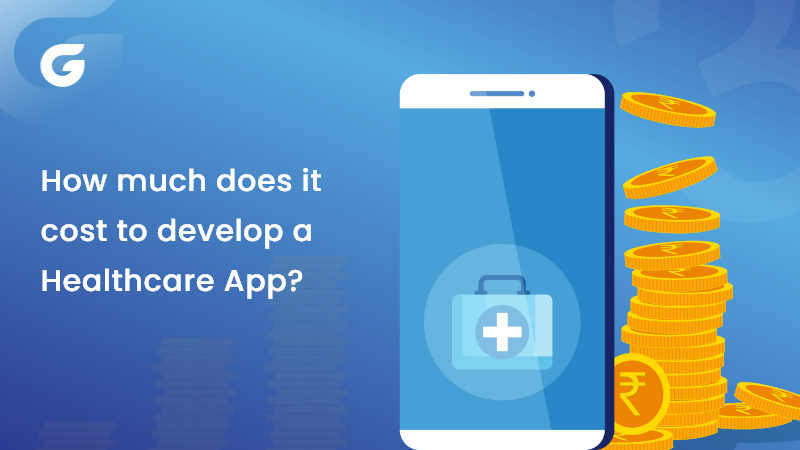 The ultimate cost of developing a healthcare mobile app is determined by a number of factors. This covers features, complexity, platform, and a slew of other important and little considerations. However, one could ask what a rough estimate is and where to go for one. After all, there has to be away, right? Yes, there is one.
As you can see, the cost of developing a mobile app varies substantially. The cost of developing a healthcare app ranges from $100,000 to $300,000, depending on its complexity.
The following four primary elements should influence the cost of Healthcare App Development.
Feature Integration: The complexity of your healthcare app is determined by its kind. Because complicated healthcare applications have so many features, they need a large team of highly skilled app developers, as well as a specialized project manager. In other words, the more features your software has, the more expensive it will be to build. We propose starting with the bare minimum of features because feature integration has a direct impact on the cost of healthcare app development.
Development Time: The more features you want to include in your app, the longer it will take to build and, as a result, the higher the development cost will be.
Development Platform: The development platform you pick, whether Android or iOS, has a significant impact on the cost of a healthcare mobile app.
In most cases, the cost of an iOS healthcare mobile app is less than that of an Android app.
Because there are so many various mobile and tablet devices with varied screen sizes, Android app development necessitates more rigorous testing.
Hourly Rate: The hourly rate of healthcare mobile app development varies greatly throughout the world due to significant differences in the economies of different nations.
Whereas app developers in the United States and Eastern Europe charge between $30 and $250 per hour, Indian app developers charge between $20 and $80 per hour.
Conclusion 
This guide will teach you all you need to know about building a healthcare app development from the bottom up. This blog covered everything from evaluating the notion of crosschecking it to the definition of a healthcare app, its metrics, the development process, the features to include, and how much this app will cost. With all of this information, it's simple to create your own healthcare app and dominate the industry.
However, you should seek the advice of a top-ranked mobile app development company, since they will be able to provide you with better advice.