After the legalization of Marijuana in some countries and states for medical and recreational use, it's demand is increasing. Marijuana is entering the business mainstream. With the high demand, along with consumers, the suppliers are also growing. However, only a few licensed dispensaries can provide marijuana on-demand.
To avoid the hodgepodge of asking for IDs, it would be great to sell marijuana online under specific guidelines and proper consumer verification. As a business owner, you should get your marijuana delivery service online. And a robust marijuana delivery app is essential for bringing your business online. You can reach out to any Marijuana app development company or a Cannabis delivery app development company or even an app developer to ease your task.
Things to Keep in Mind While Creating a Successful Marijuana App
As a mobile app development company or a mobile app developer, you need to analyze every critical area, including your competitor's strategy, latest trends, latest technology, and much more.
Below are the steps involved in creating successful and productive marijuana apps:
1. The Foundation Step: Consider the Regulatory Requirements
The key to a successful marijuana delivery app is to meet regulatory requirements. These requirements vary from state to state and people to people. You must engage in legal expertise to ensure you help the industry to safely use marijuana and abide by the right laws and guidelines. You can refer to the official page of the "National Cannabis Industry Association" for more resources.
2. The Beginning: Get to Know Your Target Audience
As a mobile app developer, you need to meet the requirements of your target audience. It all depends on the audience, as they are going to use it. The use of the application should be convenient for them. You need to ask yourself this question: "Does it align with customers?" If not, then you need to change certain features and make specific modifications. This is an essential step to create a successful and effective app. Read further to know how to do that.
3. The Flow and Features
You must decide the flow of how your users are going to navigate the app. The features you include should be convenient and easy to use and serve the utmost needs.
There are multiple tools and software available on the internet, including Flutter, Jenkins, NoviBuilder, and many more, to help you attain maximum productivity. These apps are used by the best Cannabis and Marijuana mobile app developers to meet the world-class customer-requirements of marijuana mobile app development companies.
4. Keep the Development-Cost Low
The key to keep the development-cost low is including only essentials. Yes, that's it. After you have decided on your app's flow and features, you must take a close look at what you need and what you can remove.
People often add features initially that can later be added as an update. You can remove them to keep your initial costs of development low.
5. Work on the Designs
After you have decided on the flow and features of your marijuana delivery app, you need to work on the designs and animations. The only way you can outstand your competitors is by providing the best user experience. The app's design must reach certain requirements, including fast loading time, delightful interaction, and ease of use.
App building tools offer the latest designs, and with their help, you can save a lot of time and effort. You can consider them if you want.
6. Test the App
After you have created the app, you must check the final look on different platforms. To ease your work, you can take the help of an LT Browser. It allows you to check your application on multiple platforms before actually launching it. You cannot miss out on this step.
After you have worked on everything and created and checked the outcome, how would you know if there are more modifications required?
You must take advantage of technology to get this done. Softwares like BetaList allow you to connect with users and get feedback for your applications and websites. You can check other software too.
7. Time for Modifications
After you get the feedback, you need to start working on analyzing and modifying the app quickly. The response you got, says it all. If you low results, it's time for you to raise the bar for your offering. But if it's up to the mark and is working great, then what could be better? You must pat yourself on the back and move to the next step.
8. The Final Verdict to Your App
From the above discussion, we have seen how to breakdown the development of a marijuana app into simple and effective steps. Gone are the days when creating an app used to take so much time, money, and effort. If followed correctly, these steps can help you in serving the best in the least time. A proper amount of effort in the right direction leads to good results, and that's exactly what you need.
Here's the last tip you need before launching your app. You must ensure that as it's a marijuana app and comes under the category of medical and recreational uses, it follows all the guidelines and abide by the laws.
The Market Growth of Marijuana App Industry
Many countries support the use of marijuana for medical and recreational use. Therefore, legal cannabis is experiencing rapid growth and is expected to reach USD 73.6 billion by 2027. With the increasing online marijuana delivery, demand for the marijuana app development company, or a Cannabis app development company and marijuana apps is also growing immensely. Along with demand, rises the competition.
You can give a chance in this industry as an app developer in a Cannabis app development company or a cannabis delivery app development company. There are certain trends that a mobile app development company needs to look after as the technology keeps evolving every day.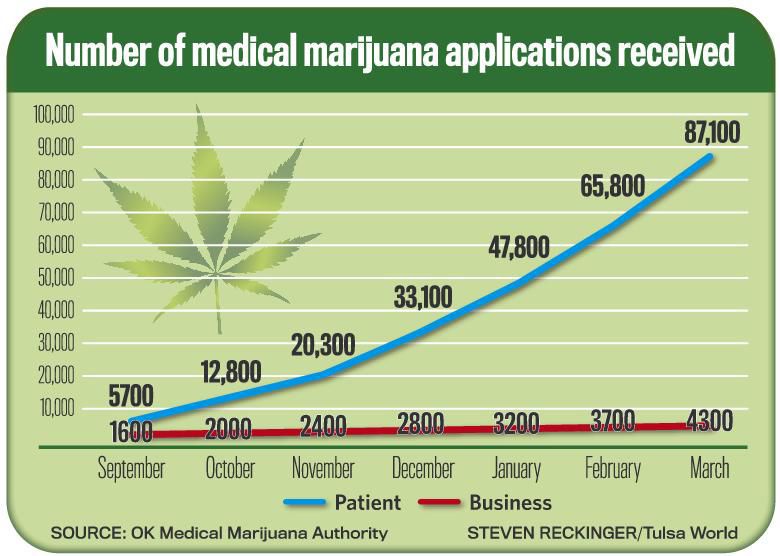 With the advancement in technology, the health industry is evolving every single day. Marijuana app developers are working consistently to help marijuana dispensary startups in growing their business. As a marijuana dispensary company or startup, you do not have to make a tremendous investment in bringing your business on a digital platform. Promoting your business on the right platform with the help of an app developer, or a cannabis delivery app development company can lead to an increase in conversion rate.
Wrapping Up
Hopefully, this blog has encouraged you to develop a marijuana delivery marketplace and helped you find the right direction to work with a mobile app development company. The already existing apps, such as Eaze, Weedmaps, and Leafly are up in the game. You can look up to them and understand how you can take their place or get even ahead of them.
Despite getting the legalization, many marijuana dispensary startups and companies cannot attain the desired profits. It needs the right market strategy and applications to reach customers. If you are still stuck with the question of how to build a Marijuana app, you can contact us for consultation and more information about the same.