Whether there is a requirement for clothes, grocery or medical services, people search for mobile applications that save their time and money. Therefore, many IT agencies are looking for talented staff. You know that iPhone users spend more time on their smartphones. This is why the demand for iOS developers is higher to build iOS applications. But when hiring iOS developers, agencies need help with issues as the competition is higher in the app development market.
The demand for dedicated developers is high, but the number of supplies is less. So it is difficult to hire iOS app developers with ease. If you are an owner of an IT agency and searching for a pool of talent, you have to be prepared in advance because good things take time. It means it is required to keep patience and do strong research to find a dedicated team of developers.
In this blog post, we cover all the aspects, such as steps to hire iPhone app developers, qualifications and other essential information you need to know before hiring professional-looking developers before hiring someone for your project.
Advantages of iOS App Development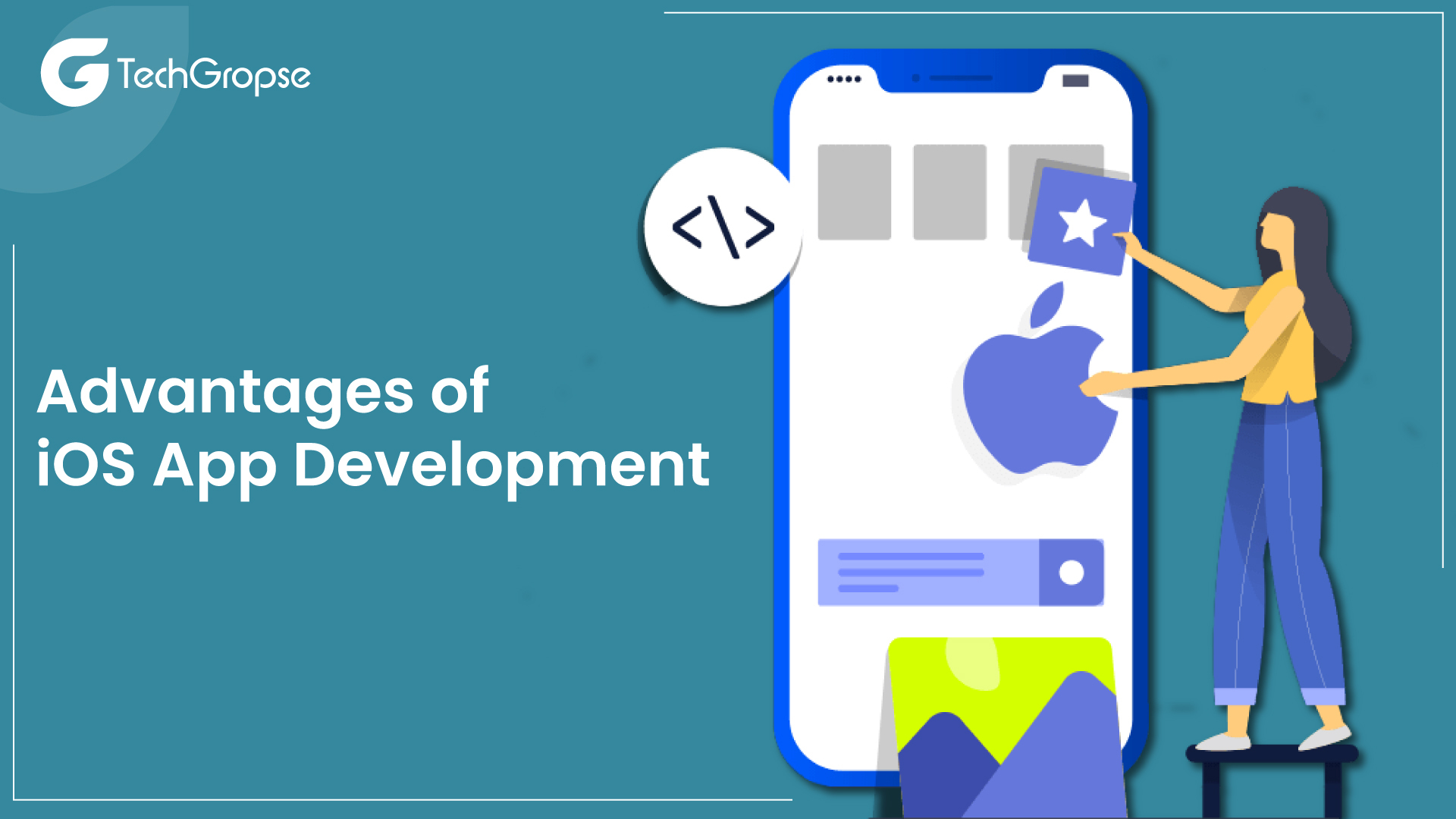 No doubt that the competition is high in the app development industry. As a result, businesses try to deliver successful and innovative mobile solutions to clients. However, iOS mobile app development is a lucrative option as deploying dynamic, cutting-edge technologies is easier. There are many other advantages of iOS app development. Some of the perks are listed below:
When you hire dedicated iOS developers, there are higher chances of profit because senior managers prefer iOS devices and apps. These are the people who spend more on in-app purchases. Henceforth, when clients are inclined to pay more for in-app purchases, your app revenue will automatically increase.
Therefore, it is a good idea to invest in app development. However, it is required to hire iPhone developers with the required skill sets and knowledge to build a responsive and robust application.
Smooth and Consistent User Experience
If you want to build a functional application for a larger customer base as a business owner. iOS app development is a great choice for your business as it offers good app speed and accurate arrangement, making the application more intuitive.
However, you must hire iPhone app developers with the right skills and experience. Having years of experience and knowledge, they will build an app that is highly competent with hardware depending on the product. If you are still looking for a developer in your city, you can hire remote iOS developers who will provide you with ultimate solutions per your requirements.
Apple undoubtedly has a well-established community of users, so it is a great choice to invest in iOS app development. Moreover, iPhone applications provide flawless performance and a fabulous user experience. Therefore, the demand for iOS applications is becoming higher.
But when building such an application, you need to hire iOS app developers who are well-versed in building a functional and easy-to-use application for your business.
iOS apps are known for quality, security and high performance. However, security has improved users' trust in iPhone applications as they are secure from external vulnerabilities. Henceforth, iOS users show reluctance while transacting with iPhones and sharing their financial credentials.
It means iOS app development is profitable for your business. However, it is necessary to hire dedicated iOS developers because they are well-versed in building leading IT solutions.
Take Your Business into New Market
Every businessman wants to take their business to the next level. And the iPhone is getting more popular in developed countries, so building an iPhone is profitable for businesses. It helps businesses to build a strong foothold in developed countries.
This is why it is a good idea to build iPhone applications. But building an application is a challenging task on your own. In such a case, hiring dedicated iPhone developers who are experienced and well-educated is advisable.
The Roles and Responsibilities of an iOS Developer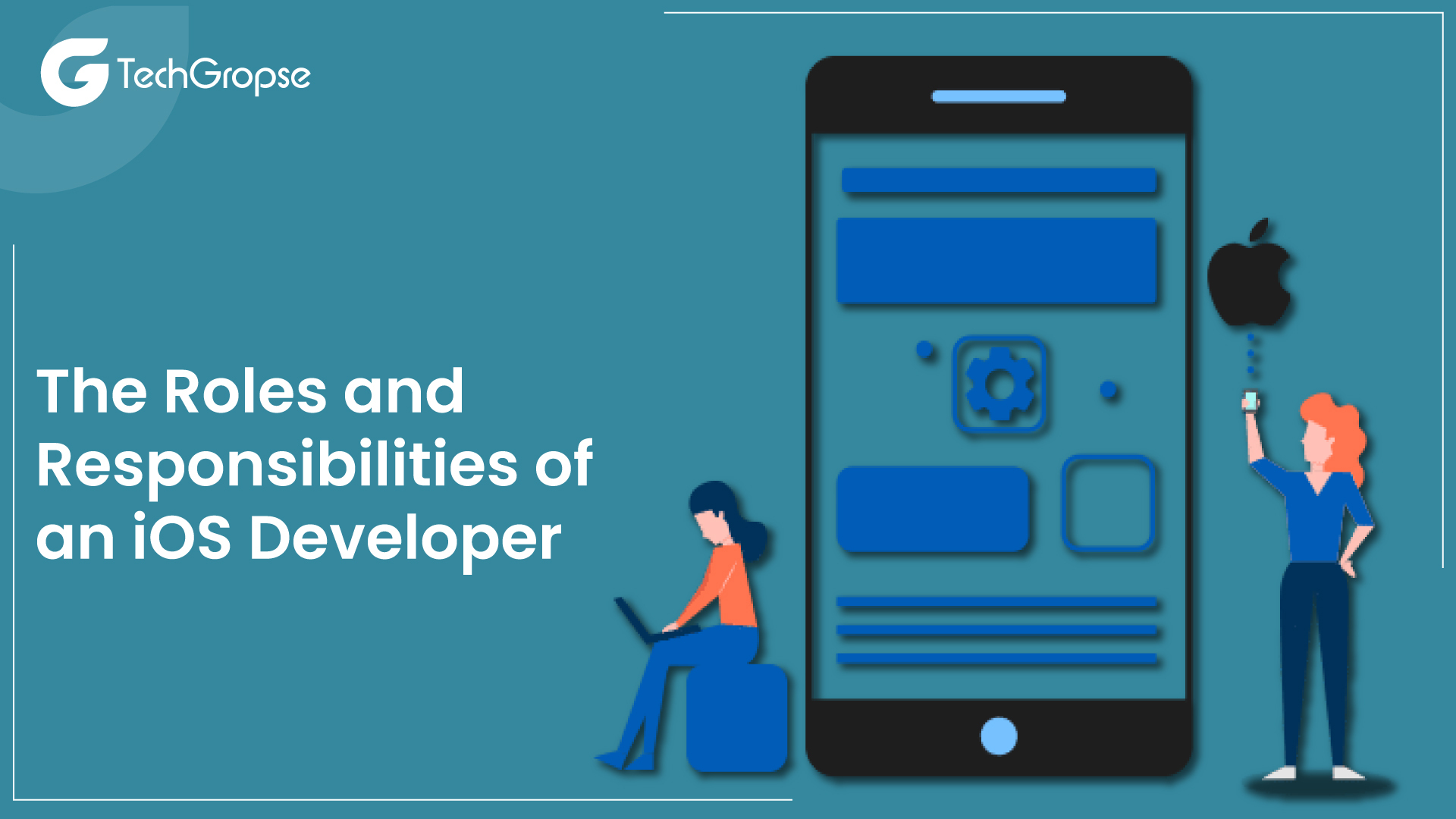 No doubt that the demand for the iOS application has become higher. But building an iPhone application is a challenging task on your own. In such a scenario, hiring dedicated iPhone app developers is good. We all say that it is easier to make an app for a developer, but you know that they also have roles and responsibilities.
This section will briefly describe the developers' roles and responsibilities. There are three levels of iOS developers such as junior, middle and senior. If a developer has worked on more projects, they have experience handling diverse and complex issues on time. Let's take a look at the following responsibilities of the developers:
1. Junior iOS Developer
A junior iOS developer will undoubtedly work with more experienced developers to enhance their skills and increase their knowledge. They also follow the instructions of their senior developers while crafting an application.
2. Middle iOS Developer
After working on several complex projects, the junior developers move to the middle level. They won't always have to work alongside their superiors. They will have more independence when working on a project. Being senior, the middle iOS developer has more responsibilities than junior developers.
3. Senior iOS Developer
A senior developer developed numerous successful applications. It means they have experience working with different types of codes. They always deal with security matters, testing, and integration of APIs. Senior developers have more responsibilities compared to other developers.
It means when you hire remote iOS developers or local coders, you must evaluate what you need for your project. However, the budget always plays an essential role as the salaries for each dramatically goes up with each level. If your project is more complex, junior developers cannot handle it.
In such a case, you need to hire senior iPhone app developers as they already work on complex projects in the past. It means they will easily handle the job and provide ultimate solutions per your requirements.
Essential Skills for iOS App Developers
Once we understand the role and responsibilities of developers, it is time to check the required skills for iOS app developers. Here are some of the skills a developer should have:
1. Communication Skills
This is the required skill developers should have. No doubt, communication skills will enable them to raise concerns over decisions that can adversely affect a project.
At the same time, developers are eager to put new ideas that they think the agency can benefit from.
Developers who don't possess sound communication skills can hesitate and refrain from speaking openly. In simple terms, if developers have good communication skills, clients can easily share their requirements with the developers and get daily reports to check the project's progress.
2. Time Management Skills
It is obvious that any agencies claim to deliver the project on time. But all are different in providing the best services. If you have a team of iOS app developers who need strong time management skills, then there are higher chances that you cannot get the project on time.
Henceforth, it is necessary to hire punctual iOS app developers who can provide the correct timeline of a project after discussing it with everyone involved, along with clients and their team members. Good time management skills will give you the best solutions you want.
3. Teamwork
For a successful project, it is required to have good teamwork. The iOS app developers who know that the team should always come first approach all projects in the right direction. They can facilitate positive idea exchange and can assist greatly with conflict resolution as and when any conflict arises within the team.
Thus, you have to ensure that the selected team has teamwork skills which ensure they deliver your project on time.

4. Leadership Skills
Leadership skills are important for iOS app developers. Having leadership skills, they easily take responsibility for their actions and show a lot of initiative for new projects. They are always effective in uplifting team members after a project has not worked as expected and guiding them toward success with their mentorship and positive attitude.
While searching for iOS developers, you must ensure they have leadership skills. It will make sure that they will serve the best to you.
Steps to Hire iOS Developers
When searching for the best IOS coders for hire or an iPhone app development company to assist you, there is no easier or faster way. So, you have to research and find someone who works on your project.
For your help, below are some steps that will help you hire professional and experienced iPhone app developers who work as per your requirement.
1. Prepare a Description of Your Project
The first step is to hire an iOS developer to prepare a description of your project. In order to prevent disaster, it is essential to make sure that the project is clearly described. It helps the developers to understand your requirements and fulfil them on time.
2. Choose the Most Suitable Model
There are undoubtedly several models to hire remote iOS developers, so you need to choose one that is suitable for you. If you have a limited budget and a short-time project, you need to hire a dedicated iPhone app developer hourly. If you have a long-term project, it is good to search for a leading mobile app development company ready to work within your budget.
3. Conduct the Interviews
Now it is time to conduct an interview to hire an iOS developer who has good knowledge of coding and programming. It is not only the candidate who is required to prepare but also the interviewer. When conducting an interview, make sure that the questions are right. Asking the right questions can help you understand whether the selected developers can work on your project.
4. Finalize the Agreement and Sign the Contract
Once you finalize someone to build an iOS application, you must finalize the agreement and sign a contract with the developers. A contract defines what is to be done in case of a dispute. Moreover, it is made for all other services. So, when finalizing someone, you must sign a contract with them.
Cost to Hire iPhone App Developer?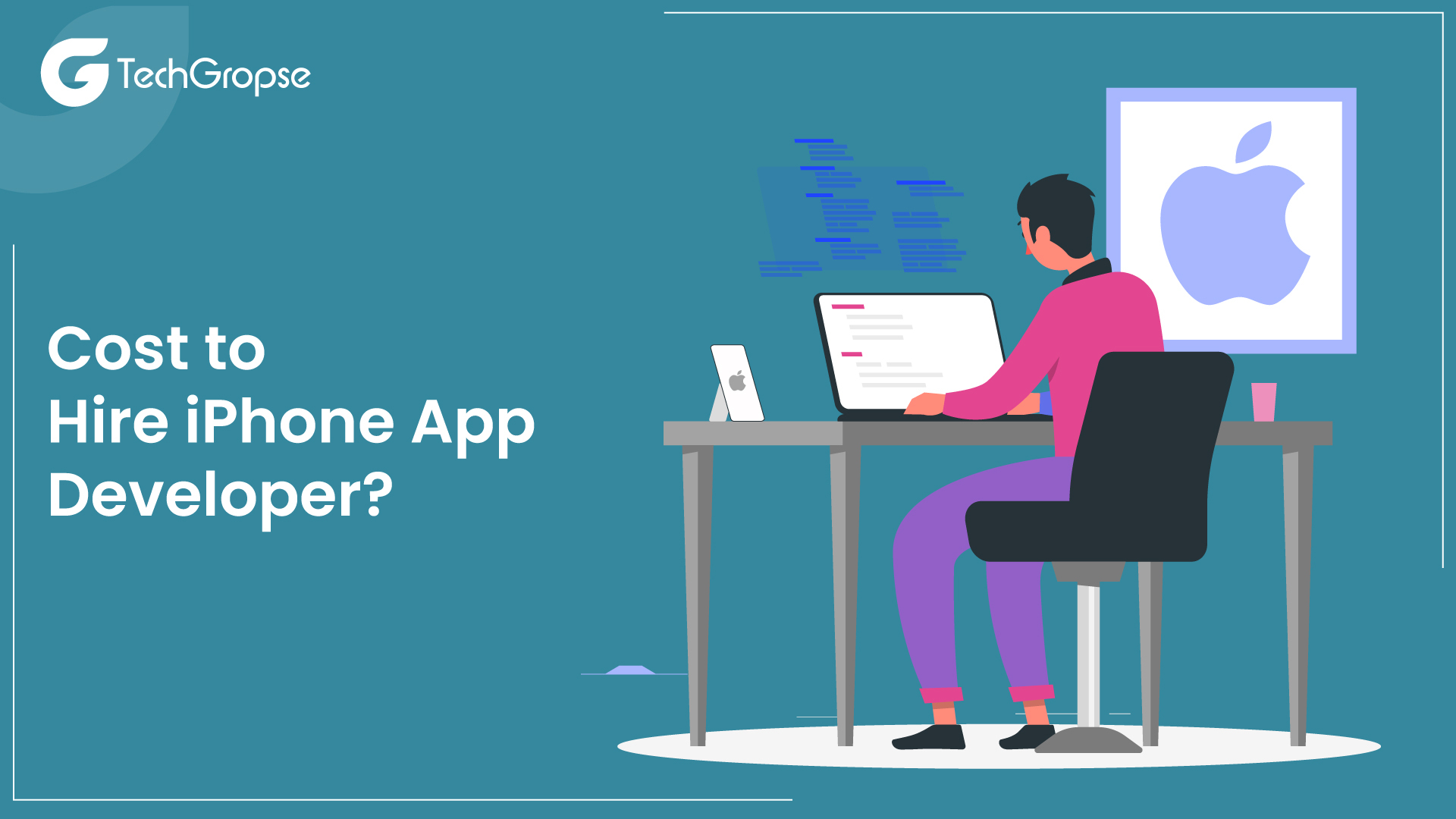 When it comes to money, no one wants to pay more. So you need to choose a developer that fits your budget. But iOS app developer salaries depend on location and many other factors. You know that developing countries often implement tax subvention in order to boost IT business, so the cost to hire dedicated developers is lower than in developed countries.
Below we mentioned a list of costs for hiring iOS developers based on different regions. So, take a look at the following table.
| | |
| --- | --- |
| Region | Hourly Cost to Hire iOS Developers |
| USA | $30-$90 Per Hour |
| Africa | $35-$ 120 Per Hour |
| UAE | $25-$100 Per Hour |
| Europe | $30-$90 Per Hour |
| India | $15-$40 Per Hour |
This table will help you understand how much you must pay to hire dedicated iPhone app developers for your next project.
The Last Summary
Nowadays, everyone depends on smartphones to make their work easier. And you know that iPhone users spend more time on their phones, which is why the demand for the iOS application has become higher today. This is why it is beneficial to build an iPhone application.
However, building an app is more challenging because it requires several aspects. Thus, hiring dedicated iOS developers who will help you in every possible way to complete the project on time is good. This is why you need to search for a leading name in the city. You can also hire remote iOS developers.
FAQs
1. How do I hire an iPhone app developer?
In order to hire an iPhone app developer, you need to make a job description, shortlist the candidates, conduct interviews and sign a contract with them.
2. How much should it cost to hire mobile app developers?
Generally, the cost of hiring mobile app developers depends on several factors such as experience, location and many more things. It is difficult to say how much you have to pay to hire remote iOS developers.
3. How does having an iOS app help a business?
An iOS app can increase the visibility of your business as it provides another platform to showcase your products and services. Moreover, it provides a channel for businesses to engage with their customers. Customers can interact with your business through the app, which can improve their experience and loyalty.
4. Why should your business develop an iOS app?
iOS devices are widely used worldwide, and having an iOS app can help businesses reach a wider audience. If you have a wider audience, there are higher chances of getting more revenue and profit.