It is wrong to say which programming language is better for building an app. We all know that there are thousands of languages worldwide, so you need to choose one suitable for your next project. If you have already identified react native for your app development, it is an ideal choice to hire react native developers who will help you from designing an app to launching it.
No doubt that react native is great for building a mobile application because it has a single code base for Android and iOS applications. As a result, it will save money. Moreover, there are many other perks of choosing to react native for your mobile app development project. However, building an app is more challenging because it requires the right knowledge and experience.
In such a case, you have to contact native app developers for hire who are experienced and well-versed in building a functional app. But the competition is high in the market, so finding professionals with years of experience building innovative IT solutions can be challenging.
If you are searching for react native developers for your next project, you are at the right place. In this blog, we will discuss the cost of hiring react native developers and the factors that affect this hiring cost. Keep reading to find out more!
What is React Native?
React Native is a JavaScript framework that helps developers to build mobile applications for Android and iOS. React native uses a combination of JavaScript, XML, and JSX markup. You know that react native applications use native rendering APIs in Java for Android and Objective C for iOS.
With JavaScript interfaces to platform APIs, react native mobile apps can access the user's location, phone's camera and other things on the device. This is why developers can craft mobile apps from web-based JavaScript.
Reasons to Choose React Native for Mobile App Development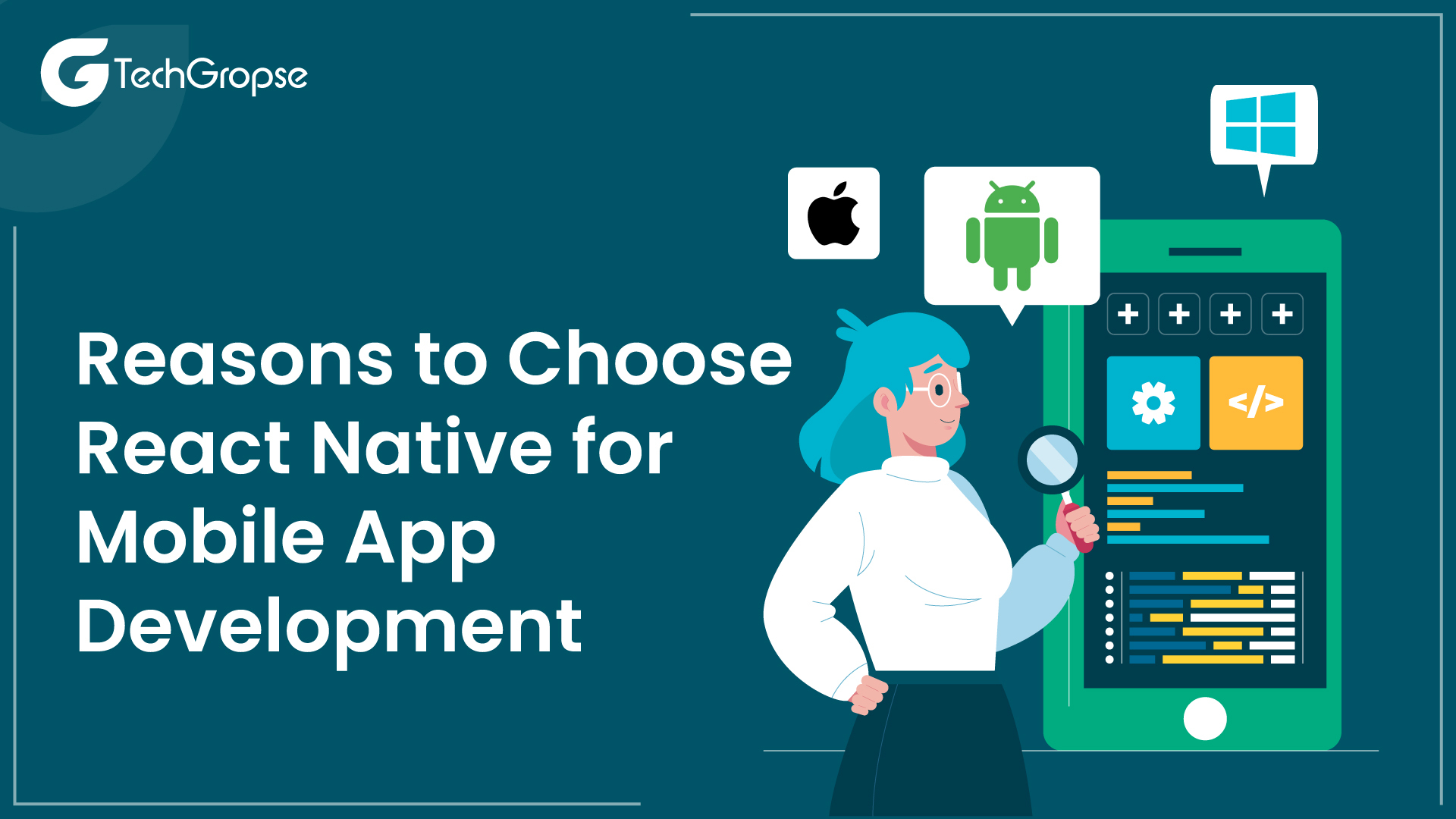 We all are aware that react native is a robust framework that helps to build versatile solutions in a budget-friendly manner. The applications created using this framework are usually easy to update, support and maintain. There are many other reasons to consider this framework and to hire a react native app developer.

1. Reusable Components
With the help of react native framework, programmers don't need to build applications for individual platforms. Through the help of this framework, each element from iOS & Android can be leveraged and reused. The advantage of using pre-built libraries based on JavaScript is that it saves the developer's time by skipping the procedure of rebuilding the code repeatedly.
Henceforth, you have to contact a react native developer for hire who will provide you ultimate solutions per your requirements. Moreover, they ensure the quality of the project. 
2. Cost-Effective App Development 
The cost to hire dedicated react native app developers differs, but the cost to build an app is comparatively low. In addition, the time needed to build an application using this framework reduces to half because of code reusability. As time reduces, the cost always minimises.
A report shows that 50% of mobile app developers prefer this framework to migrate fully developed native applications into a react native app. So hiring react js developers who are always with you from start to finish is a great idea. 
3. Convenience in App Development 
When you decide to build an app with this framework, coders get a bundle of APIs that are Android and iOS specific. Other basic components allow them to use the development platform's features, such as storage, contact and camera.
 However, you need to check developers' experience while hiring react developers who are proficient in building apps using this framework.
4. Improve Performance
React native helps to improve performance. Unlike cross-platform frameworks like PhoneGap, which render code through WebView, a developer, react native renders code components with native APIs. Because of this reason, the framework communicates with targeted components for Android or iOS to render code to native APIs independently.
However, react uses a separate thread from UI for this communication. As a result, you get a higher performance score. This is why it is an ideal choice to contact a reputable name. If you have a small project, it is good to hire react native app developers at an hourly rate. This will save lots of money that can be used in another place.
5. Improve UI
Another reason to choose react native is that it has react js features that help to improve the UI. So when deciding to build an app with this framework, programmers don't need to know the native platform language. They need expertise in JavaScript and knowledge of react syntax. The framework allows them to add native components to code as well easily.
This is why it is a great idea to hire react native coders who help build a professional-looking application and provide maintenance and support services. This is why you should contact a team of professionals who are well-versed in crafting innovative solutions for your business.
These are some reasons to choose react native. However, it is a challenging task to find the right resource for your requirements. In such a case, you have to do strong research and hire dedicated and experienced developers who are proficient in building functional and easy-to-use applications for different platforms.
Why Do You Have to Hire React Native Developers?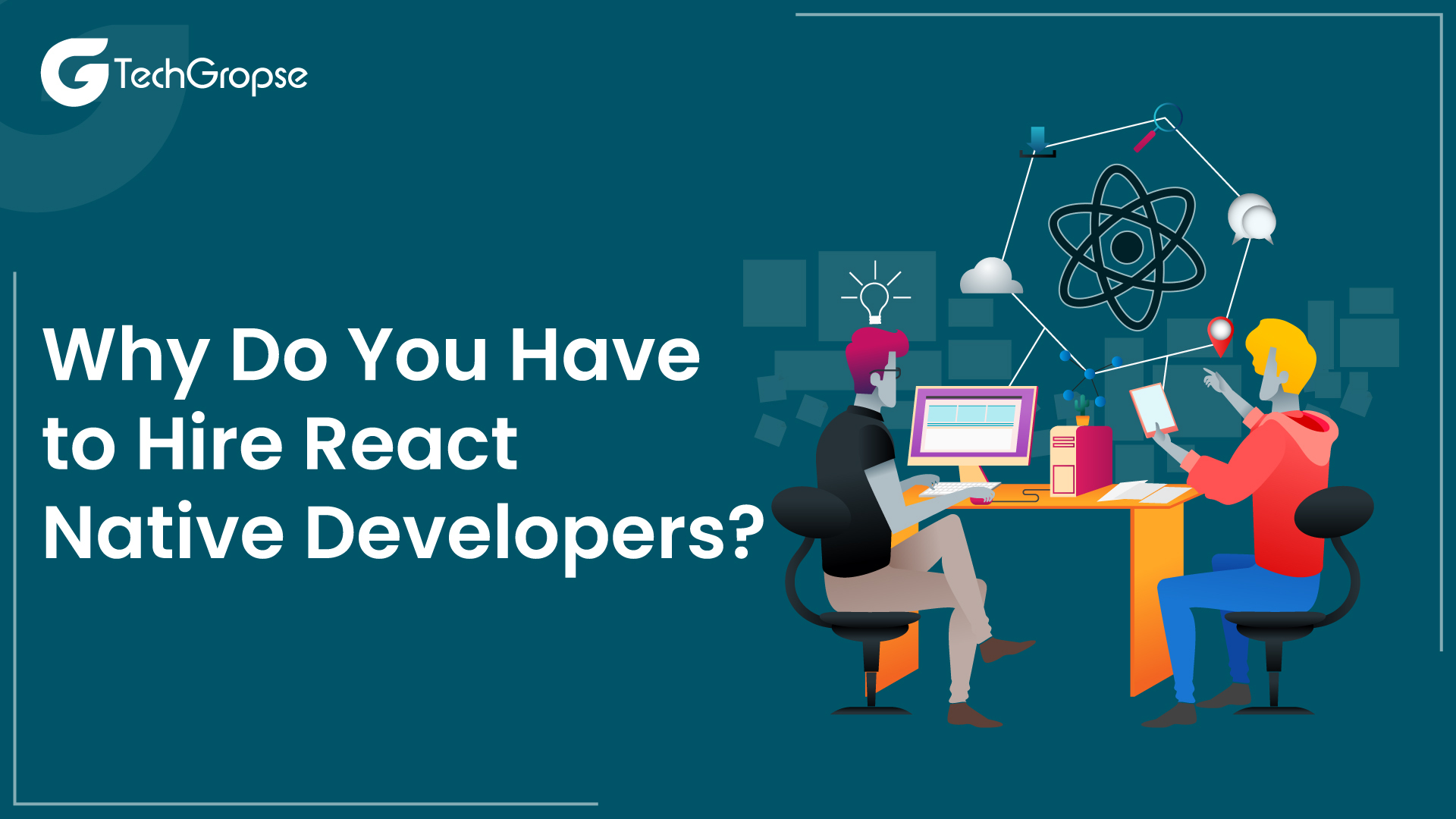 The popularity of mobile applications has grown in the last few years. A report shows that 80% of people have a smartphone. In simple terms, the increase in mobile usage has always led to a rise in mobile apps, which is why the demand for react native developers is higher.
People rely on mobile apps for every aspect of their lives, from banking to grocery shopping. Moreover, the mobile app industry is estimated to generate $935 billion in revenue by 2023. Agencies can get a significant share of this revenue by hiring experienced and professional react native developers.
Professional mobile applications require a lot of skill and time. Moreover, there are different types of mobile apps, such as hybrid, cross-platform, native, and web applications. React native developers will support all these apps without affecting user experience. React native is the best framework for building iOS and Android Applications.
But when it comes to building such applications, you have to hire a team of react native developers who are proficient in building innovative solutions that meet your business requirements. They also make sure that the applications are easy to maintain and update. The react native developers have to write code only once for iOS and Android applications, which saves time and money.
Moreover, the developers are familiar with React Js and other JavaScript frameworks, so they can easily learn to react native. So, it is a good idea to hire a native app developer for your next project.
Step-By-Step Guide to Hire React Native Developers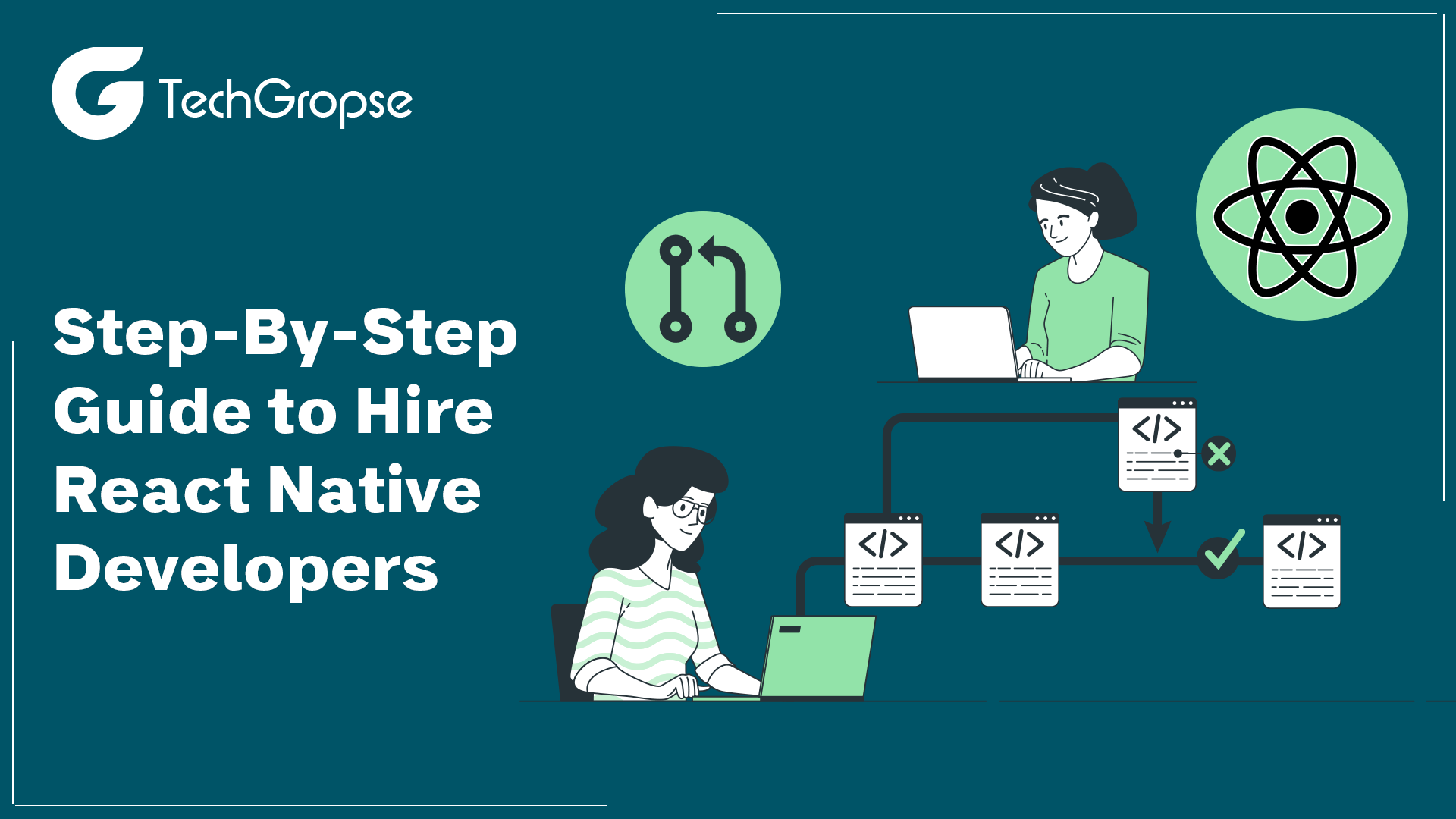 When hiring react native developers, you may face some issues. For your help, we mentioned a step-by-step guide to hiring react native developers for your next project. So, look out for the following steps:
Specify Your Business Requirements
Undoubtedly, each company is unique, so you need to take time to ponder why you need to get an IT developer on board. If you have a list of business requirements, you can easily hire react native developers who work as per your requirements and provide you with ultimate solutions within your budget.
Determine the Employment Model 
Once you are clear with your business requirements, you must decide on the type of employment model for the outsource developers. If you are working on a small project, consider a project-based model. This model suits projects with pre-defined requirements and developers are paid a fixed price.
By determining the employment model, you can easily hire react native app developers who work as per your requirements. 
Choose a Country to Hire From 
It is essential to hire react native developers from the right country. No doubt that some countries are more cost-effective than others, but factors such as language barriers and timezone are concerns. So you need to consider all these factors when hiring dedicated react native developers for your project.

Finding Necessary Specialists 
Before hiring PHP developers for your project, you must find the right candidate. However, it can be overwhelming if you need an idea of where to search. You could liaise with employment agencies, which can be costly and may not always fulfil your need.
If you have a startup, it is a good idea to search independently. It will assist you in finding the right talent for your next project. 
Whether hiring freelancers or an IT development company, you must check their backgrounds. You will need to ensure they have the expertise to handle your project. If you hire react native developers from different websites such as Upwork and Guru, browse through the reviews left by other clients for the freelancers.
You also need to ask for a list of projects they have accomplished. This will assist you to filter out candidates that need vital skills added to your project.
Now you have to conduct an interview with the professionals and ask the required questions. Have the candidates talk about their experience working on previous projects. This will help you understand whether they are passionate about their actions.
Wrapping Up
React is the perfect choice to build an app. But building an application with react native is not an easier task as it requires knowledge and good skill sets. This is why you have to hire react native developers who work within your budget. But the question is how to hire react native developers.
If you have the same concern, this blog may be helpful for you. Here, you will get the answer to your question.