Ever wanted to start a blog and make money? Making money with blogging is every online writer's dream. What if we tell you that this dream can become true? Not only will you be your own boss but also be able to leave the monotonous 9-5 routine.
Now as interesting as it sounds you must also know that it is a bit complex to bring to life. Surely starting your own blog and making money involves hard work but it is equally rewarding and turns out as a lucrative opportunity that comes with a door of endless opportunities. 
Blogging is a platform with which you can establish yourself as an expert in your niche, make money by working part-time or full time, and make a circle with people of the same opinion, interests, and passions. 
If you too are interested to build a blog website, this blog will help you in understanding how to start a blog and make money. Let's start with the basics and first understand what a blog is. 
What is a Blog?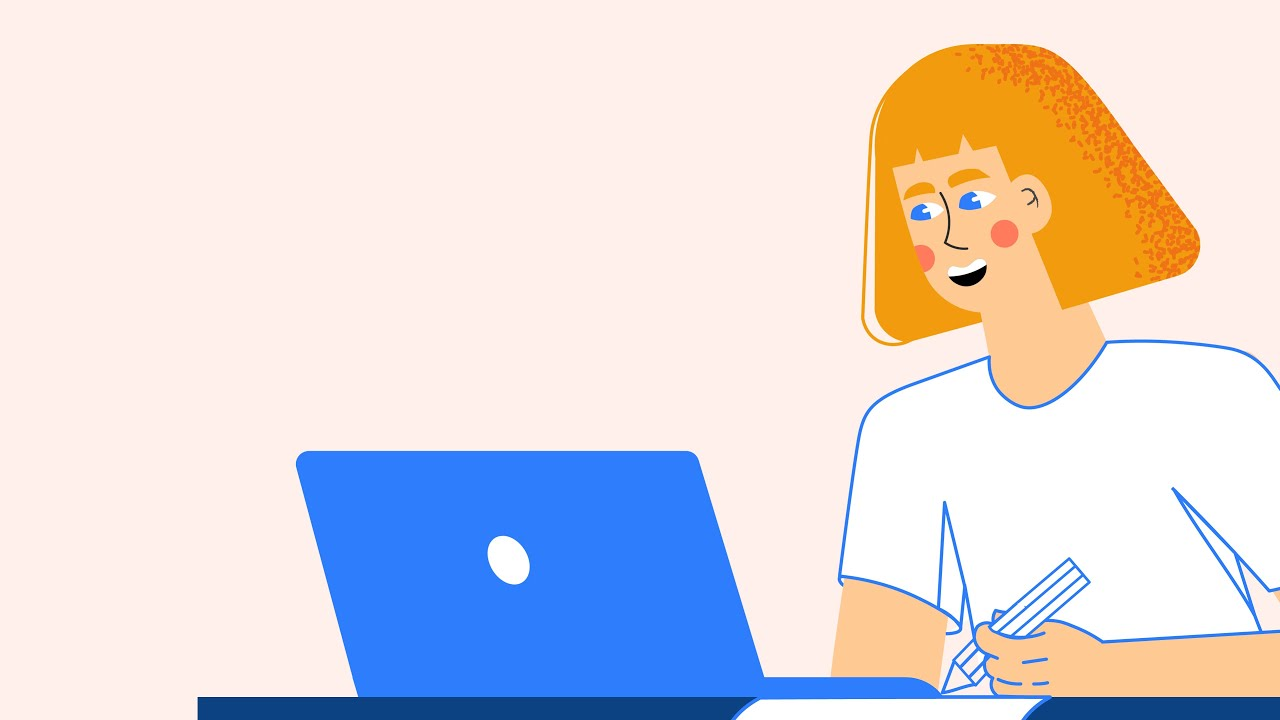 Typically, a blog is a section of a website that is frequently updated by adding new blog posts. Also, your blog is a tool that enables you to interact with an audience more effectively. You can do this by checking the number of times readers share your blog articles on social media or by enabling reader comments on certain topics.
In some cases, a blog can be an entire website in itself if the blog is concerned with personal postings like a travel or fashion blog. 
Making money is the greatest motivation behind starting a blog, however, there are many reasons why you should start blogging right away. Let's read more on how to start a blog and make money. 
Why Start A Blog?
1. To motivate your readers
It's gratifying to know that your writing has touched readers. It increases your desire to carry it out. Additionally, you gain some influence over individuals when they react positively to you.
You can inspire others in countless ways as a blogger.
Imagine inspiring others with your words to:
Improve their quality of life

Increase their day's output

Delivering meaningful content 
All of this is possible because of the power of your blog, so make good use of it. This reason is motivating enough to make you think why start a blog and make money?
2. To strengthen your writing skills
It goes without saying that beginning a blog has a significant influence on your writing skills.
Starting off might be unpleasant and even strange at first. However, you'll find that writing becomes simpler as you get into the groove of things. You'll be able to speak more effectively, and you'll create a style that is entirely your own.
You'll gain a solid understanding of what people respond to if you write frequently. This challenges your imagination and encourages you to write more about topics that readers enjoy. And thus, that results in a bigger audience.
3. To learn something new 
You can gain so many new talents and abilities through blogging. Here are a few that you might be able to pick up along the path 
Making designs for WordPress

Writing for many readers

Best practices for SEO

Making graphics for the web

Email advertising

Using social media

Management of content

Web hosting



You can learn things other than merely by creating and running a blog. Your knowledge grows as a result of the topics you write about.
4. Establish Your Online Brand 
 Developing your internet brand involves being an authority in your field. You'll easily establish a name for yourself in the community by offering readers something of worth.
You'll become a popular blogger. They'll understand that seeking out your information and guidance is worthwhile. Building your brand serves as a springboard for expanding your blog.
5. To Make Money 
You're probably mainly interested in this one thing, though. Yes, it is entirely feasible to support yourself with your blog; many bloggers already do so. This is one of the main reasons why people start a blog and make money.
Although you must know that it is easier said than done  Bloggers that are successful and make a livelihood at it have spent years perfecting their skills. They experimented and tested several ideas over that period to see what might succeed.
Long hours of effort go hand in hand with those years of bustle.
For your blog, deciding on a lucrative niche is a fantastic place to start. Some provide greater financial potential than others. However, in order to offer your services through your blog, you must first develop an audience by focusing on those who are most likely to employ you. 
Now we will answer the most awaited question for you- 
How to Start a Blog and Make Money: Blog Creation 

If you are keen to know how to start a blog and make money, let's dive deep into the topic- 
1. Pick a Blog Niche and Name 
Readers will notice your blog's name first, so it should preferably reflect the broad genres you plan to write about. Alternatively, it could be your personal name, the name of your company, a creative wordplay, or something else entirely. This will help you immensely when you start a blog and make money. 
A blog niche is a topic that you will be focusing your content around. These topics include travel, food, fashion, education, science, technology, and others serve as examples. For the benefit of your future blog visitors, include a word or two in the name of your blog that expresses your content's topic effectively (for example, sciencewithjohn.com, etc. 
2. Choose a Platform 
Although WordPress is by far the most widely used blogging platform, you can also use other platforms such as Tumblr, blogger and even Medium, these are a few microblogging platforms. This step comes under blogging web development. To be more serious about your blogging you may want to choose a self-hosted WordPress. 
You could set up a blog at WordPress.com with a subdomain like myblog.wordpress.com, but you are more likely to get more traction with a self-hosted solution. This will allow you to be able to integrate subdomains on your platform for your blog marketing facilitation. 
3. Choose a Domain Name 
If you're serious about earning money from the blog you create, custom domain names are crucial. Instead of depending on a subdomain hosted by a third party, pick a short but appropriate domain name that is indicative of your desired topic, industry, or specialty. 
Consider the following recommendations when choosing your domain name if you're at all worried about SEO:
Use a top-level domain (TLD) that is well-known, like.com or.net

Do not use more than 15 characters in the domain; keep it brief.

Avoid buying domain names containing hyphens as they are more frequently connected to spammers.

Stay away from ranking or utilizing self-hosted subdomains.
4. Partner with a Web Hosting Company 
There are several reliable hosting providers out there. There are practically unlimited possibilities if you want to build a self-hosted WordPress site. Do your research, choose the best web development company that fits within your budget, and confirm that the service-level and up-time guarantees are present. Hire dedicated developers to build an interactive blog website. 
5. Choose a Hosting Site 
A crucial step in starting your blog is selecting a web host. You can't create a website without a host since they allow you to virtually "hire" an online presence.
Depending on how much speed and storage you need, web hosting can range from 50 cents to $10 per month. There are many various hosting alternatives available, however, we advise picking the finest web host that suits your demands and budget. Consult with a blogging web developer to get your best options.
6. Publish the First Blog 
Your blogging journey will begin once you've selected a web hosting provider, a blogging platform, and a website theme.
The secret to increasing page traffic is to produce unique, high-quality content. Another step you can take to ensure the same is to publish blogs on a regular basis. 
You should also take care of your blog's main niche, what other bloggers have written and what readers might be expecting. This will help you in knowing how you can write creatively. Finding relevant content ideas requires doing keyword research using Google Analytics (or even simply Google Search). Lastly, be sure to use your own voice and make sure your blog sings your song. 
7. Share your Blog 
After publishing your first blog you should focus on sharing it. The most effective way to share your content anywhere in today's world is the all-powerful Social Media. You can use it's full potential to share your blog post. 
8. Analyze your Progress 
Following the posting and promotion of your blog, it's critical to monitor statistics like views, clicks, and visits. Although your blog's hosting platform may come with a built-in analytics dashboard by default, we strongly advise linking it to Google Analytics. You can measure your visitors as well as crucial demographic and conversion information with Google Analytics which is a free service. This is a must step when you want to start a blog and make money. 
We hope that now you have an idea about how to start a blog, further we will discuss the next important question- 
How To Make Money With Blogging?
After sowing the seed it's not time to reap the fruits. Blogging offers various revenue-generating options.  Some things demand more work than others. Most of the blog revenue is generated by unstable factors like search engine algorithms and brand budgets. Therefore, it is strongly advised that you diversify your income by applying a variety of sources.
Brand Collaborations
For sponsored content, companies and bloggers frequently work together. This normally requires you to write a review of a particular item or to include a product reference in your regular material.
Depending on the success of your content and shared interests, brand collaborations could be one-time transactions or develop into long-term alliances.
Advertising 
This is one of the best ways to earn money with blogging. Advertise someone's ad on your blog and you will receive payment if someone clicks on their ad. In order to display advertising on some networks, like Mediavine, you must have a minimum of 50,000 monthly views, but Google AdSense has no such minimum view count restrictions.
Charge for Membership 
For access to premium materials like downloadable PDFs, in-depth articles, forums, podcasts, online courses, or subscription boxes, some readers might be ready to pay for a membership plan.
Membership-builder plugins can be used to create subscriptions. There are several well-liked solutions that you can benefit from, these include: 
Memberships for WooCommerce

Restrict Content Pro 

Learn Dash 

Member Press 
The majority of membership plugins include guidelines and tools to control content access, establish membership tiers, and incorporate payment methods.
Newsletter 
You could make a successful newsletter if you are working with the right email marketing approach and a sizable email list.
You can use monetization techniques of blogs in newsletters also. Additionally, you can engage in affiliate marketing by mentioning or endorsing a certain product in the email and including tracking or affiliate links to it. By doing this, you can get paid a commission for every sale your subscribers make.
Conclusion 
Blogging is more than just a pastime; it's a means to earn money and live your life how you want. As you can see, there are several methods to convert visitors to your website into money.
With these tips, you can expand your audience, enhance your credibility, and generate revenue from your work. Hire web developers to help you through this process. You'll be well on your way to monetizing your blog with a combination of high-quality content, business acumen, and expert tools.