Social media will get more popular in upcoming years, which is why the popularity of social media platforms such as Facebook, Whatsapp, Pinterest and many more. Pinterest is a pinboard-style photo-sharing platform. It means you can create a collection of photos and always manage theme-based images of events, hobbies and many others. Therefore, many companies are also showing interest in Pinterest app development. 
If you want to build an app like Pinterest, you must have a clear idea and model. On the basis of this, you can easily build an app. You know that there are around 100 million active users of Pinterest, with a reported value worth $10 billion. It is a good idea to build such an application. 
However, you must know the Pinterest business model that has been designed strategically to capitalise on the networking effect. It will assist you in building a functional app equipped with rich features. However, you need to get in touch with a reputable name in the city with a good reputation and portfolio to build an app. 
Today, we will discuss Pinterest, its business model, how it helps to make money and many more things. In order to get the answer to your question, read the complete post. 
What is Pinterest?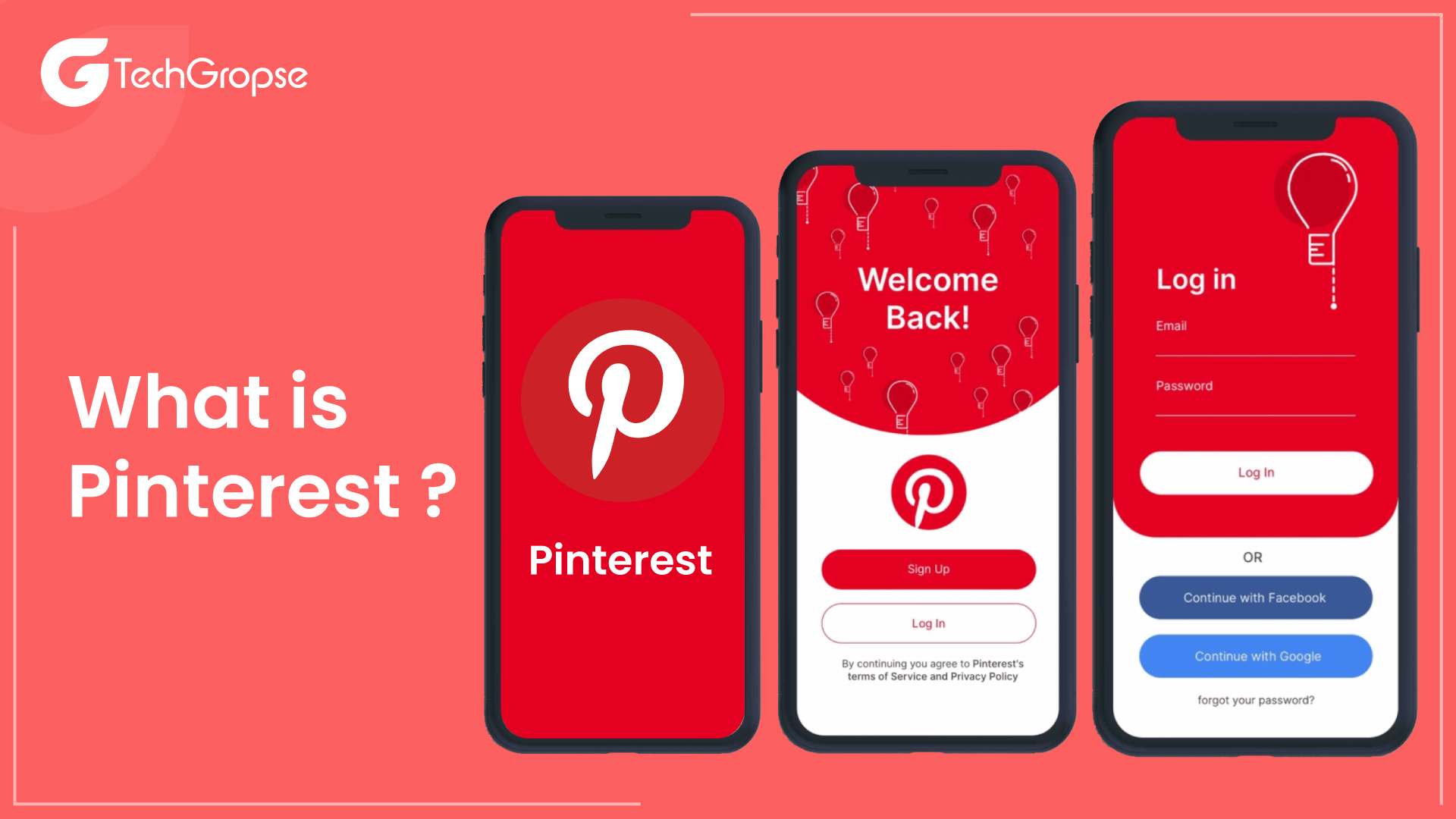 Pinterest is a unique photo and video-sharing platform where users can share visuals to their network, upload or pin their own visual content, and add these to boards. This is "a visual discovery engine to find ideas such as home, recipes, style inspiration and many more. In simple terms, the users can share and discover images based on their interests and add them to collections. 
As a result, it is considered one of the big social media platforms. However, its business model approaches social media differently. In addition to being a social-focused social media platform to connect with users, it sees itself as a discovery service. Here, users can easily discover things such as wedding inspiration, decor tips, recipes and outfit ideas. 
This is why many enterprises want to build an app like Pinterest. If you also decide to build an app, you must seek the help of professionals who are well-versed in building functional and easy-to-use applications. 
How Does Pinterest Work?
As we know, Pinterest operates as a social media platform that uses a free model to attract users. To use this application, users have to sign up for the platform and start browsing or uploading pins to curate a visual pinboard. Many people are using this site to plan weddings and other special events. 
There is no doubt that several agencies run an advertising model that charges users for advertising campaigns based on a cost-per-click model per thousand impressions. Pinterest always provides an engagement model for its users, where they only pay for clicks on their promoted pins. 
Ads can set up targeted ad campaigns based on hobbies, interests or lifestyles. As a result, advertisers use this social media platform to promote their products and services and receive high conversion rates, and better value for their advertising spend than other platforms. However, you must contact professionals for social media app developers with good knowledge and experience.
Of course, when you hire a dedicated team of developers from a leading agency, there are fewer chances of mistakes. This is why you must get in touch with a leading agency that will provide quality services within your budget. 
How Pinterest Helps to Make Money?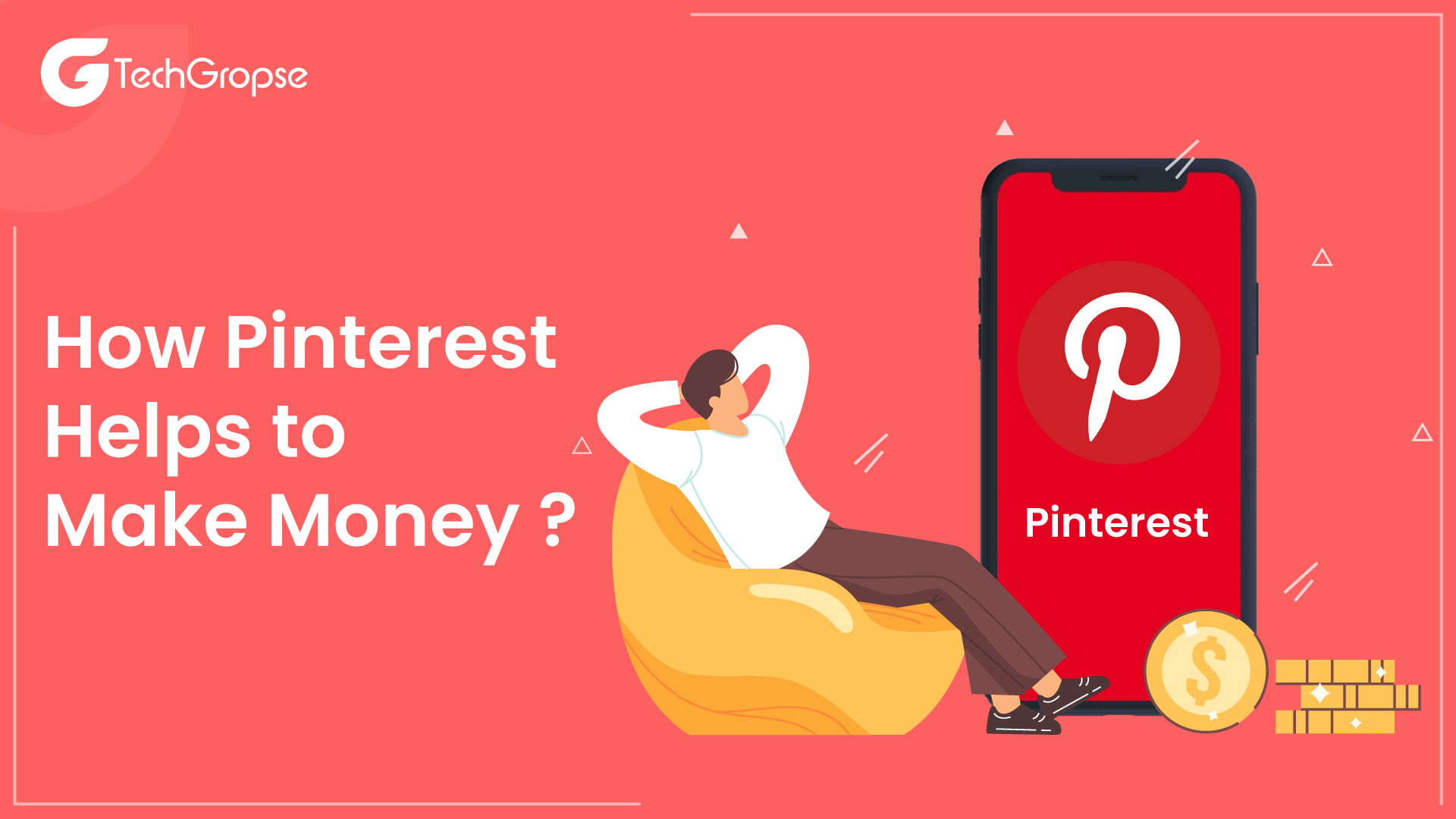 No doubt that Pinterest is a source to make money through promoted pins. You know that such pins are shown on the dashboard, searches and other places on Pinterest. When a user clicks on an advertisement, it easily takes them to the sponsor's website, app or any other landing page. 
The best thing about the promoted pins is that they work, such as promoting content on other social media sites. Usually, the reach of these pins depends upon the bid placed by the sponsor, and the bid rate depends on the user's interest and many other factors. However, there is no surety that Pinterest is making any money from buyable pins. 
It is certain that agencies are not providing anything in return, but we can talk about the technologies to which this feature is restricted. So, Pinterest might be one of the sponsor types of technologies to which this feature is restricted. With the help of this platform, users love to upload if they see any news coming in regarding this. 
So, Pinterest is a better social media platform for users with its major focus on relevancy. Usually, this shows you the pins as per your interest. Along with this, even if you sponsor, you will be shown to the users who will be highly interested in the product/services you provide, which ultimately increases the click-through rate. 
In simple terms, this is one of the fastest-growing websites, with a 60% growth rate yearly. A report shows that in 2020, Pinterest saw a $120 million net loss compared to an almost $1.2 billion net loss in 2019. For investors, this can be a positive sign on the road to profitability for the business. 
The revenue grew 43% yearly to $500 million, posting a net income of $90 million, up from a net loss of $80 million the previous year. This can be attributed to increased demand from large retail advertisers and growth in its international business.
If you want to build an app, you have to get in touch with a trusted and reputed on-demand app development company that has a good portfolio and years of experience in this field where you will meet a team of skilled developers who are passionate about their work. So, they will give you the ultimate solutions as per your requirements. 
Pinterest Business Model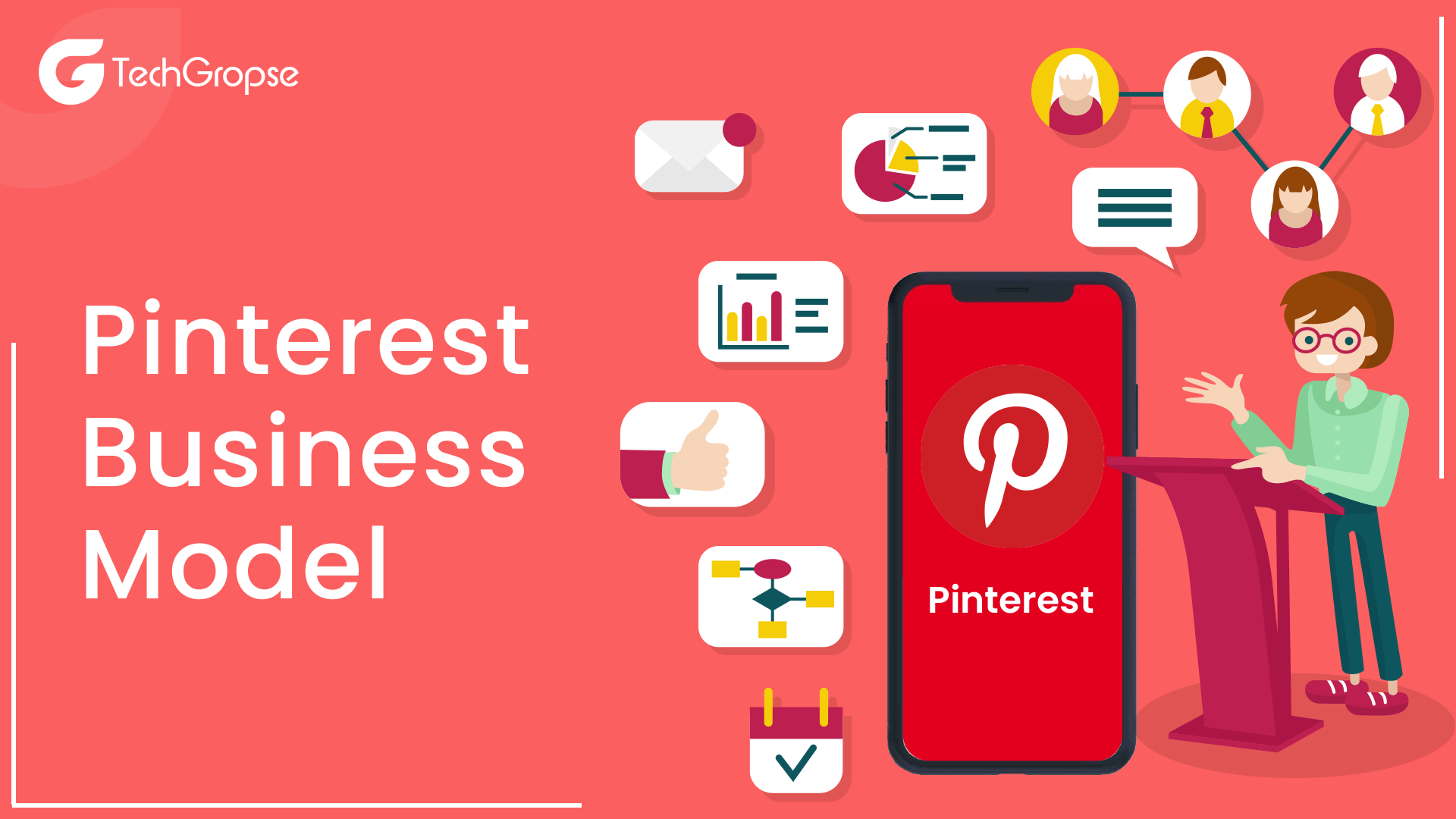 There is no doubt that Pinterest is a social networking site launched in 2009 by Ben Sibermann, even sharp and Paul Sciarra, who wanted to build a platform that would allow users to share ideas visually. The name Pinterest was inspired by the physical pinboards used as inspiration for the web service. 
We all know that social media is crowded, but Pinterest believes it provides an experience unlike any of its competitors. With the help of this platform, users can create and share collections of things they love. Interests are organised into boards, which keywords can search. 
Moreover, users can follow other pinners, repin content that interests them and comment on pins and boards. If you also want to know about the Pinterest business model, you have to read the following points:
You have to take a second to imagine a corkboard or pinboard huge up in your business. You can pin up reminders or mementoes from friends. You know that Pinterest is the online version of this and allows users to do much more than pin-up paper notes. The users can easily search for pins, create their pins or upload photos. They then have the freedom to categorise pins as they want. 
This is the Pinterest business model. Suppose you want to build such an application. In that case, it is an ideal choice to get in touch with android app developers for hire who will not only help you build a professional-looking app but also provide quality services. 
As we are aware that this platform itself is primarily a planning tool. Users don't have to submit posts of current life updates like they don't with social media applications such as Instagram or Facebook. But, any pin you build could be useful to others with the same interests. 
Pinterest does not charge users for registration; they have access to an unlimited number of pins. Users don't have to create an account via Pinterest since there is an option to sign in through Facebook or Google. 
Plus, there is no subscription plan with premium features. The only way a user would pay for the Pinterest account would be if they were to upgrade to a business account for ads. This social media platform earns revenue primarily through advertising since access to the site is free of cost. 
You know that the primary objective of this social media platform is to serve as an interactive planner for its user base, not only for big events but also for daily tasks. This is the Pinterest business model. 
If you also want to create an app just like it, it is a good idea to contact iPhone app developers with years of experience and great skill sets to complete a complex task easily. Moreover, they assure the quality of the project, which is why it is a good choice to get in touch with a leading name. 
Pinterest is ideal for both shoppers and businesses. In simple terms, it gives you ideas for your shopping list. You know that the participants are introduced to a whole line of products that they otherwise may have not even ever heard of. 
This platform allows retailers to visually appeal to their products, like home decor stores, fashion brands, restaurants and travel destinations. But any retailer can benefit from having a presence on Pinterest if they know how to leverage the platform. 
In simple terms, you can easily sell the products on this platform and get good revenue. However, you must search for an app development company in the USA. With a good portfolio and years of experience, they will provide ultimate solutions per your requirements. 
Pinterest is on Seemingly on Every Website
Whenever a merchant displays links to their social media page, you must find the Pinterest logo among the assembly. Now, retailers are aware of Pinterest's role in online browsing. Usually, this platform businesses get more traffic to their site and generate good revenue through advertising. 

Conclusion
Pinterest is a popular platform in today's time. Its amazing feature will assist you in taking your business to the next level easily. In the study of the Pinterest business model, you will see that this platform is still growing and has the potential to grow a lot in today's market. 
In simple terms, you can earn revenue by showing users ads and charging on different bases such as CPA, CPM, CPC etc. This will provide its users with different content on their preferences, ideas, taste, etc. If you want to know more about the Pinterest business model, the above-mentioned points will be helpful to you.