Cricket is said to be not only a sport but a religion in India. During a match, especially during India's match, people are typically hooked up to TV, radio, mobile phones, or anything else they can find. We all have seen people queuing outside TV shops to watch the match. Pilots update their passengers with the score in mid-air. That's our country's passion for cricket.
Right now, we all are gripped with one of the biggest sporting events in the world: IPL, and nobody wants to miss even a single moment of the match. Everybody is aware of the fact that missing even a single match means missing a historical moment! This fear of losing out holds us to be glued to the screen.
But nobody can sit in front of the TV for hours. Sometimes people are stuck back at the workplace or may be caught up in the vivid authority of hauling traffic. With the advancement of technology, we now have live cricket streaming apps to quench the cricket thirst even when we are stuck somewhere. We will discuss the top live cricket streaming apps in this article.
Top Live Cricket Streaming Apps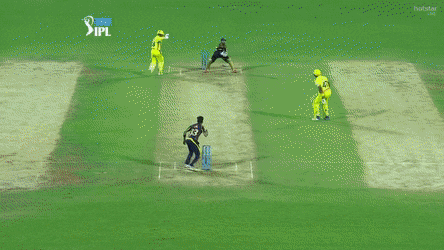 These live cricket streaming apps will keep you updated on every ball, with glimmering commentary so that you don't miss even a single moment:
1. Hotstar: Live Streaming App
When Novi Digital began Hotstar in 2015, it was one of India's most downloaded live sports streaming app. Since then, it has 350 million and more downloads worldwide in live cricket streaming app. 
Hotstar is one of the most popular media subscription programs, and part of its success is because it offers cricket matches live streaming.
Most platforms, such as the Internet, Android, iOS, and others provide media streaming services. The program, however, uses high data to stream matches live. Hotstar has content for sports, films, news, and TV serials, also to live cricket.
Key Features of Hotstar Live Cricket Streaming App:
Live cricket.

Indian commentary.

Newly released movies.

Wide range of documentaries and web series.
Download live cricket app for iOS & Android
2. ESPN: Cricket Live Streaming App
ESPN is another popular live cricket streaming app that allows cricket fans to watch cricket live in South / Central America. This app gives you access to several networks, such as ESPN, ESPN2, ESPN3, SEC Network, ESPNU, and Longhorn. On the homepage of this mobile app, you can also add your favorite team. It is undoubtedly the most famous live TV streaming app for Android.
After that, you can access your favorite team with more content. You will also receive push notifications for the news related to your favorite team. This app is an all-in-one platform for different ESPN channels. ESPN is not popular only for streaming cricket matches but also covers the entire FIFA event. 
Key Features of ESPN App for Live Cricket Streaming App:
Stay updated with the news of your favorite teams.

Real-time push notifications for different leagues.

Wide variety of useful widgets.

Connects you directly to various ESPN channels.
3. Jio TV: Live TV Streaming App
This app is a very popular application, developed by Reliance on Corporate ITPark Limited. Not only does this app give you the ability to watch cricket matches live, but it also offers you many enjoyable choices.  Jio TV offers several sports channels that encourage users to select their favorite. It is a famous live streaming app for iPhone.
Sony Six, Sony Ten 1, Neo Sports, Jio Sports, DD Sports, JioSoccer are a few of the most famous channels provided by Jio TV. With so many sports channel choices, people can easily find a match, watch it live, and stay updated. You can also pause the match in between, and play it back from the same time without having to miss even a single moment. You can use Jio TV for free live cricket streaming.
Key Features of Jio TV Live TV Streaming App:
Great quality of pictures and videos.

Play/ pause option to prevent users from missing any game.

Popular TV channels are available.

Free live TV streaming app

. 
Download online cricket streaming app for iOS & Android
4. SonyLIV: Cricket Live Streaming App
SonyLiv is one of the well-known iPhone and Android live cricket streaming applications for 24-hour entertainment. Users are promised a wide variety of films, live cricket streaming, television shows, news updates, and much more. Thanks to its live-streaming functionality, the app is a leader in entertainment and sport. SonyLIV is a famous live streaming app for Android.
If you want endless entertainment, grab the app from the app store and see the trends on the go! Live streaming, decent video, and sound are easy for users to view. It will allow you to watch the originals of SonyLIV, web series, Indian television shows, and films. We assume this is all enough for SonyLIV to be one of the top live cricket streaming applications.
Key Features of SonyLIV Cricket Live Online App:
Live sports.

A marvelous collection of original web series.

WWE universe videos.

Allow users to participate in different games and quizzes for prizes. 
5. Airtel Xstream: Allows to Watch Cricket Online
Airtel Xstream, formerly known as Airtel TV, began as a box to link to your television and access some of the best content on the internet. It has been extended to include a live streaming application that includes some of the most famous cricket matches and tournaments. It is a famous cricket live streaming app.
Airtel Xstream has an Airtel link and is therefore ideal for you if you are an existing Airtel customer. There's no reason to think, even though you're not at all. It is because everyone can download and view their favorite cricket match on any network from the Airtel Xstream app.
Key Features of Airtel Xstream Mobile Cricket Live Streaming App:
A plethora of content.

Available in different languages, even in regional languages.

Record live TV and watch it on the go.

Minimal buffering.
6. Tata Sky Mobile: Allows to Watch Cricket Live Online
The handheld Tata Sky app is like your smart TV in the pocket, and it is one of India's leading live cricket applications for Android and iOS streaming. According to their wishes, the app lets users see their favorite television shows, news, films, and sports. The best part of the application is that without interruptions, you can view cricket online. It allows you to watch live cricket online.
Also, there is a wide variety of live telecasts in the Tata Sky Mobile app. This list includes more than 600 channels and a selection from the more than 5000 titles listed of Hollywood and Bollywood on-demand films. Combined with elaborate features and multiple-choice choices, Tata Sky Mobile App is certainly one of the best live cricket streaming applications.
Key Features of Tata Sky Cricket Live Streaming Mobile App:
Rent your favorite movies.

Live sports.

Regional language content available.

Tata sky profile management.
7. Cricbuzz: Live Streaming App
Cricbuzz offers alerts and video analysis of every ball. Also, live commentary on the application is available in English and other regional languages. The positive thing is that it doesn't take much data to function. The 2G/3G/4 G or Wi-Fi networks are easy to use. The app provides users with high-speed scores and feedback on each ball. 
Via comments, people engage with the ball. It can set live match alerts or any cricket-related news. You can see your favorite team's schedule for upcoming matches. If someone is watching a match and wants to know a player's statistics, this app allows users to access such details. Cricbuzz is a famous cricket live streaming app among Indians. 
Key Features of Cricbuzz Watch Cricket Live App:
Live commentary.

Schedules of upcoming matches.

Save videos.

Location feature for curating content according to region.
8. DISH Anywhere: Live Cricket Streaming Online App
The application for DISH Anywhere is very similar to the app for Tata Sky Phones. On both Android and iOS devices, you will watch the same TV that you watch at your house. Now, please experience your favorite live shows and recorded matches whenever you want. It is a famous iPhone live cricket streaming app.
Also, you can handle an advanced DVR manager and searchable app guide that is compatible with your home television. This app should be in a list of the best live cricket streaming apps, no doubt!
Key Feature of DISH Anywhere Watch Cricket Online App:
Live TV.

Pair it with your Apple TV.

Transfer the DVR recordings to any other portal.

Follow your favorite teams.
9. Cricket Australia Live: Watch Live Cricket Online
Cricket Australia Live is the official Australian cricket live cricket streaming application for smartphones. It's the first place where Australian fans can get updates on scores and news. You can watch both men's and women's international matches in Australia live when you download this application. If you want to look at domestic matches, some of the national matches on this channel are also broadcasted.
The app has a video-highlights of every match if you have missed a match and still want to watch. This might be useful for people like the last one who wants to look at another moment in the game. The app also offers players a substantial gain in access to the biggest stars in the cricket.
Key Features of Cricket Australia Watch Cricket Live Online App:
Live streaming.

Available for the domestic league as well.

Better insight into the game's biggest stars.

Latest news.
10. SuperSport: Watch Live Cricket Streaming
This app covers cricket supporters even from sub-Saharan Africa. You may support your favorite cricket team using this live cricket streaming app. Live cricket streaming, video highlights, live scores, schedules, classifications, and top scorers are included in the features. You will receive the latest news and real-time event updates. You can follow up more than one game in this way. 
With SuperSport, you'll never miss the match again and set the next live cricket match an automatic reminder. Because of all this, SuperSport has secured a place among the top live cricket streaming applications. You can easily watch cricket live using this app.
Key Features of SuperSport Live Cricket Streaming Online App:
Easy-to-use interface.

Real-time notifications for the updates.

Video highlights.

Plenty of content.
Never Miss a Single Game-Day Moment Using Live Cricket Streaming Apps
All these live cricket streaming applications are classified into various groups based on their functionality or target audience. The audience worldwide uses some of these smartphone applications and almost everybody knows about them. 
Several factors have contributed to the performance of these applications. Examples include a user-friendly interface, sports coverage of all sorts, and content for different genres. 
If you want to succeed and help in the business, make sure you have even more to sell. Make sure you are specific on your expectations when recruiting an iOS or Android application development company.