We live in a fast-changing society where things that were once frowned upon have now become fashionable. This is true with the medical marijuana delivery app, which is legal in 33 U.S. states as well as forward-thinking nations like Canada, Germany, and Israel.
As a result of its legalization for medicinal and recreational purposes, medical marijuana is now entering the mainstream of commerce.
However, despite rising medical marijuana demand, just a handful of regulated dispensaries offer on-demand medical marijuana internet delivery services.
Understanding and On-Demand Medical Marijuana Delivery App
Users may buy marijuana via an online medical marijuana delivery app at any time that is convenient for them. Today is the best time for a budding entrepreneur to launch an on-demand medical marijuana delivery app. Customers may obtain medicinal marijuana delivered right to their homes with the cannabis delivery app.
History 
After a phony controversy, the United States Congress approved the Marijuana Tax Act in 1937, making marijuana illegal. The Act, however, proved ineffectual in deterring marijuana usage. Instead, it fueled an underground economy that thrived in legal limbo. California was the first state to approve medicinal marijuana in 2009. Marijuana is now legal in 33 states, and 11 states, including California, have authorized it for recreational use. Marijuana businesses have been driven to open in major American cities like New York, Chicago, and Los Angeles due to these developments.
Market Prospect of On-Demand Medical Marijuana Delivery Apps
Marijuana, often known as cannabis, is a psychoactive substance used for both recreational and medicinal uses. Uruguay was the first country to legalize the use of the substance, but now 33 states in the United States have followed suit. There are several advantages to smoking cannabis. If you want to create a top marijuana app like Leafly, now is the greatest moment to start working on your product. The Market Size of Medical Marijuana Delivery Apps speaks volumes about why you should invest in these apps.
Cannabis, which has been employed in the healthcare profession for a long time, has already achieved a market value of $20.6 billion. By 2024, it is projected to reach $42.7 billion.
But, before we get into developing cannabis delivery software, let's take a look at how the grass is greener on this side.

Hire a Cannabis/Marijuana Delivery App Development Company with experience and skills in producing comparable applications to gain the most benefits.
How will On-Demand Medical Marijuana Delivery App Boost your Business?
With the rapid growth of the on-demand Cannabis market, numerous governments are forced to abandon Marijuana prohibition. Starting a medical marijuana app is useful for a business that started in the legal field.
Users may buy marijuana via an online medical marijuana app at any time that is convenient for them. Today is the best time for a budding entrepreneur to launch an on-demand marijuana app or a medical marijuana delivery service. Customers may obtain medicinal marijuana delivered right to their homes with the cannabis delivery app. Hiring a top Medical Marijuana Delivery App Development company will help you create a CBD delivery app for both Android and iOS.
This is How the Medical Marijuana Delivery App Works
Give your cannabis customers the option of receiving their personalized products in as little as an hour or less, similar to a delivery from a recreational medical store.
To save time, enhance customer happiness, and extend your client base, list your items such as pre-filled vape pens, edibles, topicals, flowers, and concentrates and transport them to the consumer's home, workplace, or hotel room. Prescription drug delivery to your doorstep is a simple process that operates in the same way as an on-demand approach.
Collaborate with local pharmacies and dispensaries.
On a single platform, list the cannabis products (strains) accessible from multiple dispensaries.
Manage the purchase of strains from many dispensaries and pharmacists for end consumers.
Utilize our online and app-based on-demand solutions to do door-to-door quick delivery.
Profit from each pickup and delivery order.
Steps to Start a Marijuana Delivery App
You must accomplish the following to start your medical marijuana delivery app and earn a profit without breaching the law:
Be Aware of Government Laws
It's important to remember that marijuana is prohibited in the vast majority of countries. As a result, examine your government's cannabis policy. You can proceed if your country has legalized marijuana for medicinal purposes. If not, consider implementing a different business concept.
Obtain a permit.
To begin selling marijuana online, you must first obtain a government license or approval. Consider the time it will take to get various sorts of permits to distribute, sell, or produce cannabis. Retailers, Distributors, microbusinesses, Testing Labs, and Cannabis Event Organizers are just some of the licenses available. Each sort of license requires the completion of around 14 paperwork. Fortunately, you may save time by applying for a permit using their Online Licensing system.
Choose business models and monetization strategy
Choosing business models and monetization strategies for your cannabis delivery business is a significant step. These two things determine what you will be spending on your app and how much will you earn from your cannabis app. Various marijuana app development services offer several business models and monetization strategies that will fit your expectations.

Panel Features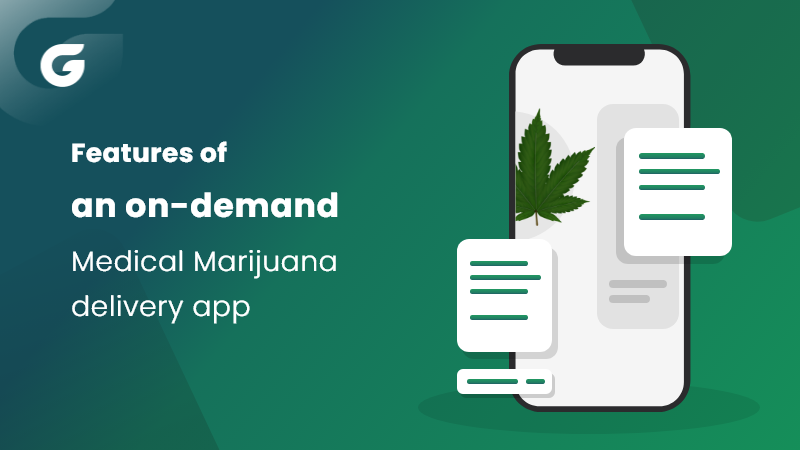 Your marijuana delivery app will function as a marketplace with a variety of users. A buyer app, a merchant app, and an admin app should all be available. We've listed the most important things to include in each user panel below.
Customer App
Login/Register/Social Login
Customers may easily register/login into the medical marijuana delivery app using their social network accounts, usernames, phone numbers, and passwords.
Types of Pickup and Destination
Set up the product's location and decide on the product's delivery destination.
List of Orders
See a list of all orders that have been completed, refused, or are awaiting approval, along with the total amount, outlets, and product names.
Categories/Subcategories
Choose the item(s) from the category and its subcategories that are distributed through outlets.
Order Now or Set Up an Appointment
The user may place an immediate order or set up a timetable based on their needs.
Outlets in Multiple Locations
Access several outlets in the region or use the name of a specific business to find it.
Filter
Prices, ratings, delivery time, goods, items, and radius may all be used to filter and list outlets. View all active service offering outlets on a Google Map with their current locations.
Favorites
Customers may add any business to their favorites list if they enjoy the services provided by that store, and they can manage their favorites list by adding and removing stores.
Navigation
Get directions to the store, as well as its entire location and other important information.
Receive Email Notifications
Customers receive messages from retailers regarding order confirmation, order status updates, and other offers and discounts.
Optional Payments
Customers may now pay for their items using a variety of methods, including COD, Debit/Credit Card, or In-app Wallet.
History of Orders
Customers may examine all of the information in the order history part of the customer application, including current and completed orders, as well as store and delivery provider details.
Invoice
The user receives a digital invoice for their order fees, which includes information on delivery, shipping charges, offers, tax, and applicable discounts, among other things.
Review and rate
Users may rank retailers and providers on a five-star scale and provide feedback for their services.
Share on social media
Users may share referral codes with their friends as well as the profile of a preferred store on social media.
Know More: Medicine Delivery App Development- Cost and Key Features
Provider App
Login / Register
Outlet dealers may immediately Signup/Login into the medical marijuana delivery app using their social media accounts or their username/phone number and password.
Order Management
Create a new order request online and keep track of all ongoing and new orders on a single page.
Delivery Management
After you've assigned delivery duties to the delivery service provider, you'll be able to see all of the service's data.
Product Management
With the addition of a specific group specification, outlet owners may add their provided services and product details.
History
All completed, rejected, and enqueued orders, as well as invoice data, are displayed in the history.
Earnings Management
Store owners may view their profits information in daily or weekly earnings reports, which include graphical insights, as well as pre-order earnings.
Statistics on Earnings
The income data may be viewed by outlet owners as accepted, refused, or finished, among other statuses.

Admin App
Organize your deliveries.
All deliveries, as well as data of all users, bills, and reviews, may be managed by the administrator.
Management of Vehicles
Admin may configure and select a vehicle for the delivery provider to fulfill the delivery service, as well as manage all delivery service cars.
Bonus for Referrals
Admin may set a Referral Bonus for Users, Providers, and Outlet Vendors, as well as the referral rate, number of referrals, and other parameters.
Mode of Payment
Any payment mechanism may be toggled on or off by the administrator, and payment reports with complete data can be seen.
Customer Relationship Management
Admin has complete control over customer profile data, including the ability to add, update, and decline registration requests.
Organize Delivery Personnel
Admin has complete control over deliverymen profile data, including the ability to add, update, and decline registration requests.
Management of the Store
Admins have complete control over the specifics of outlets' profiles, including the ability to add, amend, and decline registration requests.
Notifications via Push
Push alerts for company adverts or new changes can be shared by the administrator.
Develop a Top Medical Marijuana Delivery App like  Meadow, Eaze, Weedmaps, PotBot, Duby, Leafly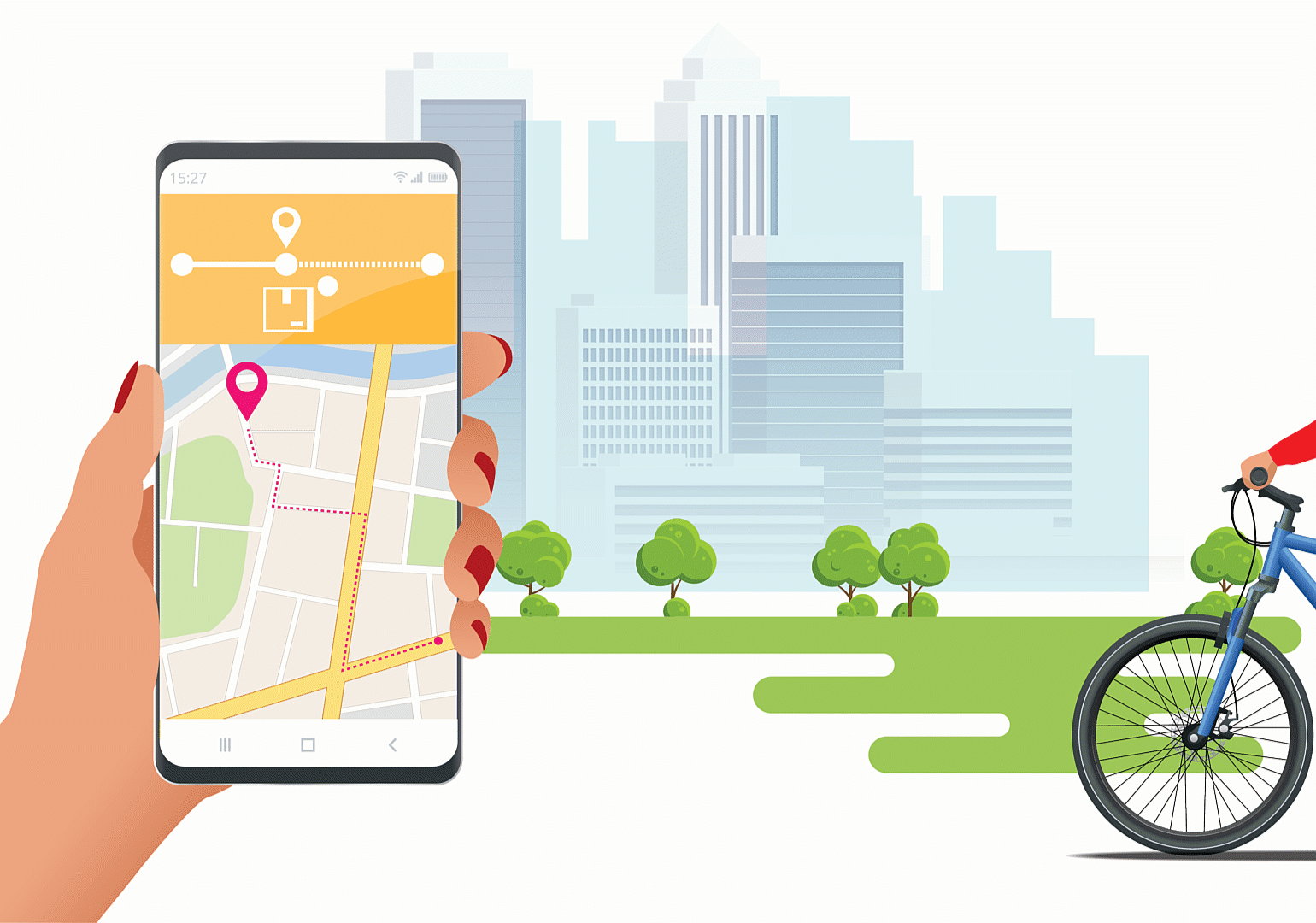 So far we have come to know that there is a huge profit left untapped in the market and medical marijuana delivery apps have a lot to do with that. These recent innovations have given economies throughout the world a boost. Legal Cannabis Suppliers are increasingly moving online to build On-Demand Medical Marijuana Delivery Apps for customers, in response to the rising demand. As a result, providing a tremendous opportunity to carve out a niche in the industry, both financially and in terms of visibility.
As a result, established companies and startups should consider the following before embarking on the development of an On-Demand Cannabis App:
They are researching the market in which they want to launch their app.
Obtain the necessary licenses and permissions.
Make contact with a reputable app development firm that provides technologically sound, scalable, and cost-effective solutions.
Some factors go into developing a good on-demand medical marijuana delivery app. Connecting with the correct app development company, on the other hand, may make the process much easier. Apart from this, the post-purchase package includes free technical support, bug fixes, and upgrades for a year.
Medical Marijuana Delivery App Development Cost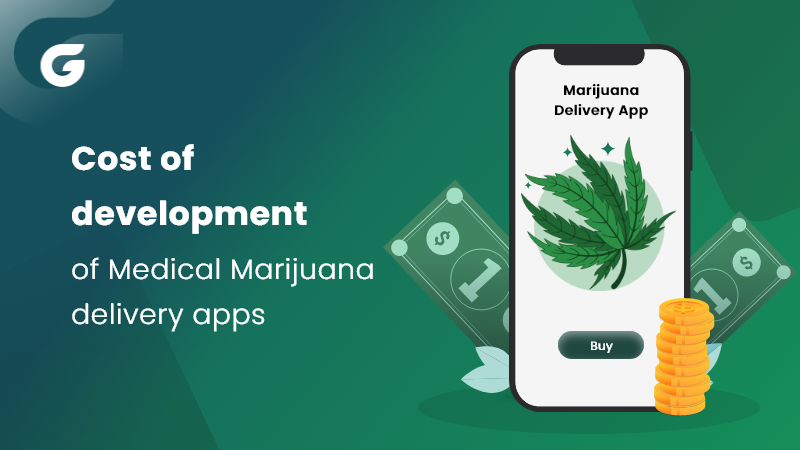 Consider developing a two-sided marketplace with three different categories of app users when considering cannabis mobile app development expenses. To design a marijuana delivery app that functions well, the medical marijuana app development team will need to create a complicated project architecture, which might be expensive.
For Admin Panel functionality, we recommend using a ready-made CRM system. We also want to underline that developing a marijuana delivery app involves time and money. As a result, it is preferable to start with the project's MVP. The MVP (Minimum Viable Product) of the project has only the most basic functionality to verify your company concept without spending a fortune on development.

Various factors determine the cost of a Medical Marijuana Delivery App. These factors include the location of the development team, features integrated into the app, and much more. If you wish to know a roundabout of medical marijuana delivery app, it costs around $60k and above, per platform.
Conclusion
If you've made up your mind to launch a CBD and pot delivery app based on the information given, you can start by sharing your app concept with a top marijuana delivery app development company. You can develop a record-breaking medical marijuana delivery app with unique functions in defined timelines and budgets. Furthermore, they can assist you throughout the app development process and ensure that you get the best outcomes possible.