Just complete your research here for the best open source eCommerce platforms of 2022!
E-commerce plays an essential role in our daily lives. Over the years, the eCommerce business has been expanding worldwide. Nowadays, you can see several e-commerce websites on the internet.
If you also have a retail store and want to boost your business on the internet, it is good to get in touch with an e-commerce app development company to help you build a fully-functional app.
According to research, e-commerce sales will surpass $5 trillion in 2022 and may increase to $7 trillion by 2025. So, it is a great opportunity for businesses who want to take their company to the next level. But when it comes to developing an app, you need to take care of a platform. 
An eCommerce platform is an application that allows online businesses to manage their website, sales, marketing and operations. This is why you need to choose an appropriate e-commerce platform. Here, we will discuss the importance of e-commerce stores and its platform. So, stay tuned with us for more information and details about this.
Importance of an E-Commerce Mobile Application for Business
Each company wants to take its business to the next level and earn a huge profit. It is a great idea to build an eCommerce app that has unique features and functionalities. Having an e-commerce app, you get the following advantages:
Improve Marketing Communication 
Undoubtedly, each company spends lots of money to establish a business. While making an eCommerce app, it is easy to improve marketing communication. Of course, businesses spend money on marketing campaigns and email communication to reach the customer base on additional channels. 
With an eCommerce app, you can easily communicate with customers through push notifications. Generally, push notifications to provide alerts on the user's mobile application screen. 
Plus, it is a one-time investment that will give you a good return for a long time. So, it is good to build your own e-commerce app. However, you need to hire eCommerce app developers who have good experience and knowledge about programming languages and different platforms.
Another great advantage of eCommerce platforms is better efficiency. The user-friendly nature and advanced features of mobile apps make them popular. Plus, an app enhances sales and profit. In simple terms, companies can easily take their business to the next level by building an application.
Therefore, building a well-designed and effective mobile application with the right idea and functionality is suggested. Having an app, you bring more customers and orders. But when it comes to building an app, you should contact an on demand app development company.
With years of experience and knowledge about technology, it is easy for them to build an eCommerce app with many features required to provide a great user experience. 
E-commerce applications reduce response time. Mobile applications are generally connected to servers similar to websites. However, mobile apps have significantly lower data transmission than browsers and servers. 
So, it is a great opportunity for businesses to get good revenue and high ROI. However, building an app is not an easy task for everyone. In this case, a web development company is an ideal choice that makes the process more efficient and easier. 

Another great perk of eCommerce apps is multiple payment options. We all are aware that everyone uses eCommerce websites and applications to make a purchase. And there, you will find many payment options that benefit both customers and business owners. 
If you want to get all the perks, you need to make sure that all the functions are working properly. Therefore, you need to seek the help of professionals who will provide you with on-demand app development services within your budget. 
Enhanced Customer Experience
eCommerce applications don't take more time to load. It is always possible to provide a much more interactive customer experience using the best UI/UX features. High-quality images are a great way to create effective brand communication. 
You know that the complex interactions for the users and exclusive functionalities allow smoother navigation and make it easy for the users to use the mobile application. 
The Best Open Source eCommerce Platforms in 2022
An eCommerce app has great popularity across the world. Therefore, businesses are showing interest in investing money in eCommerce platforms. But the question is which eCommerce platform is good for app development.
If you are aware of this, it is easy to choose a platform for developing an eCommerce app for your business. Here, we mentioned a list of eCommerce platforms, so you can easily choose an option that suits your desires.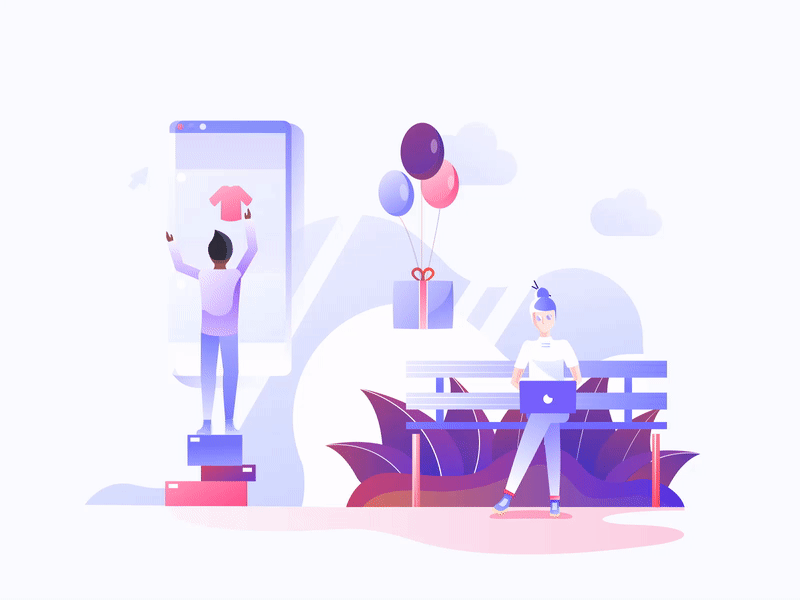 1. Magento2
Magento 2 is a popular open-source platform in the list of eCommerce platforms where you will find great features and functionalities. Presently, there are more than 2.5 lakh active eCommerce stores that Magneto powers. So, you can also use this platform to build an eCommerce app that will help the business to reach the target audience.
But when it comes to building an application, you need to hire dedicated developers who will help you in every possible way to build a fully-functional application. They will always ensure customer satisfaction. 
Features of Magento 
Increased speed of production deployment

Customers, customer service, loyalty and store operation.

Seamless configuration deployment and configuration workflow

Simplified build/deploy process management. 
2. nopCommerce 
This open-source eCommerce platform is used by many big brands such as North Face, Reebok and Volvo. This will provide the customers with a world-class shopping experience with user reviews, discount options, product comparison tools etc. 
Moreover, nopCommerce can be chosen instantly to support millions of products in the eCommerce store. Using this eCommerce platform, developers can easily modify an app in less time than other solutions. Plus, it also comes with active and growing community support. 
Features of nopCommerce
Integrate with any ERP and CRM system that your company uses. 

In-built multi-vendor functionality in order to connect new suppliers. 

Clear architecture makes customizations easy. 

Appointment different roles for the customers and define terms for each role.
So, you can choose this platform to build your business app. But as we mentioned above, app development is not an easy process. So, you need to seek the help of a mobile app development company with a team of developers who are experts in developing custom applications for businesses. 

3. OpenCart
OpenCart is a popular and reputed open-source platform in the list of eCommerce platforms that don't take monthly charges. This is highly customizable and comes with a robust administrator dashboard that helps you in seeing essential metrics of your eCommerce store like customers, sales, etc.
On the other hand, this platform also supports multi-store development. It means you can easily develop and manage different stores with a single interface. Thus, you can upload various products for each store and a particular theme for every store. 
Features of OpenCart
Support for multi-language, delivery, multi-currency and multi-store. 

Automatic backup, content filtering and multi-location support. 

Text management, order management, Quote management, order management and SEO management. 

User access controls, filters, Role-based permissions and user access control.
However, you need to get in touch with an eCommerce app development company. Of course, a reputable agency is familiar with the technology and programming language, so it is easy for them to develop an eCommerce app. 

4. Pimcore
Pimcore is the most flexible open source eCommerce platform for digital B2C and B2B stores. You can always extend the platform's capabilities in order to meet your custom needs without buying any 3rd party solutions. 
So, you can include it in the list of eCommerce platforms that are stable, extensive and service-oriented. Open standards-based APIs allow for extremely versatile integrations.  There are many advantages of this platform for mobile app development.
Features of Pimcore 
Provide the required building blocks. 

Create personalised, sophisticated and high-performing stores

2,500+ sales channels such as Google, Shopping, Amazon, or Zalando. 

Product feed management, centralise product catalogues and enrich product content. 
To make the app development task more convenient and easy, you can seek the help of professionals committed to providing the best eCommerce app development services according to customers' requirements. 

Read also: How To Develop An eCommerce App: A Step By Step Guide
5. Prestashop
This is also a popular open-source eCommerce platform that allows you to create a next-level eCommerce store and help you grow your business worldwide. Experts can always use its features such as low-maintenance, rich functionality, etc. If you want to extend your business, using this eCommerce platform is a great choice. 
Features of Prestashop
Sales and order statistics

Compatibility with a large number of add-ons and 3rd party integrations. 

Large selection of payment methods

Inventory management features like out-of-stock alerts and item tracking. 
6. Reaction Commerce 
Reaction Commerce is a Meteor. js-based open source eCommerce platform. This real-time platform combines the flexibility of developers and designers to stabilise and support business requirements. 
Using this platform, it is easy for you to develop an eCommerce app that is equipped with great features and functionality.
Features of Reaction Commerce 
Customised themes and flexible shipping rates. 

Universal tags to the organisation the products into a structured hierarchy

Advanced search and notification

Product management and inventory. 
To make the development process smooth, you can seek the help of an on-demand app development company that has a good track record. Having a good track record and portfolio of the previous project, they will never disappoint you at any cost.

7. Saleor 
Saleor is always popular in the list of eCommerce platforms that helps you in developing dynamic, fast and personalised eCommerce apps. In simple terms, you can create a quality and good-looking eCommerce application that has unique features.
No matter whether you have a small, midsize or enterprise-level business, you can use this platform to build a customised application. If you develop your eCommerce store using this platform. 
Features of Saleor 
Set up products and they are and integrate them with accounting & inventory management. 

Integration with tools such as CMS, CRM or fulfilment API

Support multi-currency, multi-channel, multi-language and multi-warehouse. 

Use either the default PWA storefront or JavaScript SDK or build the frontend from scratch.
In order to build an eCommerce app, you can use this platform. It will help you make an eCommerce store that helps users order products and services. To take your business to the next level, you can choose an option that suits your business requirements and budget.
Conclusion
Now, you have brief information about the open source eCommerce platform in 2022. Having all the information about the platform, you can easily choose an option to build an eCommerce store as per your needs.
However, finding an appropriate platform is not enough for eCommerce app development. Apart from choosing a platform, you need to hire on demand app developers with all the programming languages and technology knowledge.
So, you need to find a trusted and reputable web development company that does not compromise on quality and provides the best solutions to their valuable clients. A reputable company always ensures you get the solutions you want for eCommerce app development.