The growing demand for the profession of Personal Stylists has come into the spotlight recently. This business when harnesses the power of technology can grow into a huge success. Listing one out of various reasons why you must invest in Personal stylist app development, we will discuss what is a personal stylist app development along with its cost and key features.
An Overview
In today's world, every service can be accessed with a mere tap on your smartphone's screen.  From food delivery to school, there is an app for everything these days. In such a world the real business is running online.
People are often on the lookout for solutions that may present them with the finest dressing options. With Personal Stylist App Development you provide your users a solution with which they can put on the perfect outfit in the perfect style, with the perfect contrast, most impressively, with the clothing in their closets.
Now without any further ado let's begin with unfolding various aspects of Personal Stylist App Development.
Why Invest in Personal Stylist App Development?
We can now buy practically anything with a mouse click or even a smartphone tap – the mobile commerce sector is rapidly expanding. By 2020, m-commerce will be worth $284 billion, accounting for 45 percent of the overall US eCommerce sector. Investing in this field will give your company a lot of exposure, and the stylist will certainly make a lot of money.
Even on progressive platforms like Amazon or eBay, it's a nerve-wracking task to find exactly what you're looking for amid millions of things. The quest for the greatest matchmaking might take a long time, which is where a personal stylist app can help.
Customers and companies both benefit from a personal stylist app. Although many of these applications are free to download, that is not the only advantage they provide to consumers.
With a personal stylist app, users can avail themselves of customized styling services, save time and money and even keep their closet organized. Hire a top app development company to avail best personal stylist app development services.

Personal Stylist App Features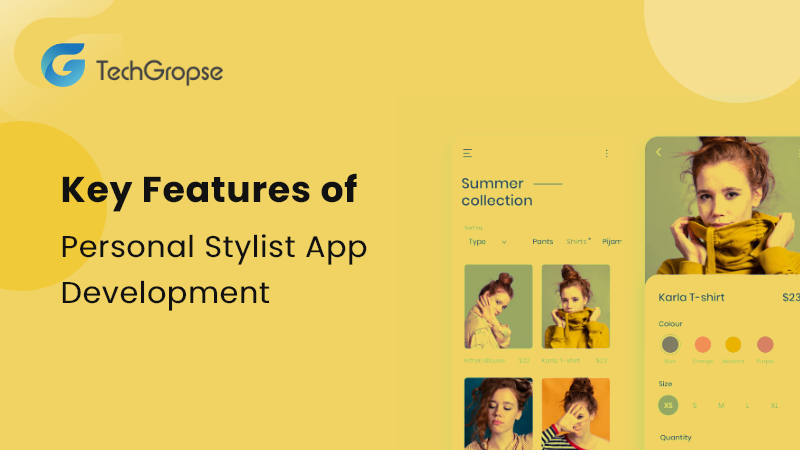 Like every other app, any good mobile app development company will be sure to integrate robust features while working on your personal stylist app development. Various features in a personal stylist app include-
User Panel
Registration
This is the first portion of the app that the user will see. She or he can log in using his or her email or social media account credentials.
Choose a stylist
Users can choose their stylist in this area. There are two alternatives available to them here:
They have the option of selecting a personal stylist.
 They have the option of hiring a stylist who works for fashion and style institutions or runs their own styling business.
Select stylist services
Users can choose which services they want to employ. For example, individuals can hire a stylist to overhaul their outfits, style them for special events, or on a regular basis.
Track nearby stylists
With this function, customers may keep track of local stylists so that they can make use of their services as soon as possible.
Request for service
Users may now touch on the stylist's name to make a request for the daily styling services they want.
In-app payments
Once completed, users may make a secure and dependable payment using the integrated payment model, such as credit/debit cards, net banking, and so on.
Reviews
Users have the ability to rank and evaluate the stylist's services. They can give input on the outfit they suggested and the stylistic factors. This contributes significantly to garnering a wider user base.
Choose the occasion
Select the event: In this area, users may choose the occasion for which they wish to be styled, such as a wedding, an office party, or a night out at the club.
Receive recommendations
As a result, individuals might receive fashion advice, such as what clothing combination they should attempt, what footwear to wear, and so on.
Find more about shopping
Users can also talk about their purchasing. The stylist can advise them on what trends to follow and what clothes to purchase based on their personality.
Create your own wardrobe
Once completed, users may simply alter their wardrobe and put on clothing that is in line with current trends and fits them well.
Connect with stylist
Users can connect with the stylist through voice/video call via live chat. They can discuss the dress's look as well as other style basics.
Browse the stylists' catalog
Users may browse the stylists' inventory and choose the proper dressing combinations as well as the best color alternatives.
Search
Users may search for fashion trends with the use of several filters by simply applying the filters to different categories. For example, customers may select a certain style, purpose, colors, and clothing type, and receive styling recommendations.
Notifications
Users receive updates on the latest fashion trends, new deals, payments, and requests that have been confirmed.
Read More: House Maids On Demand apps – Cost and Key Features
Stylist's Panel
Register
This is one of the most basic steps to get started with a styler's app. The stylist can also use their email account credentials to log in or create a new account.
Accept or reject a user's request
The stylist can accept or reject a user's request based on the number of requests mentioned by users.
List the dresses and combinations
The stylist may keep the users up to speed with fashion trends by listing all of the dresses, whether ethnic, workplace wear, party wear or daily wearing patterns.
Payment options
Using the linked payment methods, the stylist is given the option to accept payments from users. All app-related information is forwarded to the administrator.
View user ratings and reviews
The stylist has access to the user ratings and reviews. If necessary, they can adjust their services accordingly.
Maintain catalog
In this part, the stylist may display all of the current fashion trends as well as style possibilities and combinations, as well as manage their own catalog to entice users.
Suggestions for shopping styles
The stylist can inform the customer about the various shopping that is pending so that the proper combinations can be made. In this way, it also assists users in determining what they should purchase
Read More: Diet Planner App Development: Cost and Key Features
Admin Panel
Dashboard
The admin may see how many requests are pending and how many have been fulfilled on the dashboard. He can also keep track of all the new trends and outfit combinations displayed in the On-demand stylist app.
Manage stylists and users
The admin is in charge of all stylists and users who are connected to the app.
Manage offers and discounts
The admin is in charge of all current offers and discounts, as well as the ones that are most popular with users.
Manage payments
Admin is in charge of all payment-related data, in-app purchases, and subscription packages.
Manage services and trends
Admin is in charge of all styling services, current trends, and fashion-related news.
Marketing tools
Admin manages and monitors all marketing banners, advertisements, and email templates, among other things.
Advanced Features of Personal Stylist App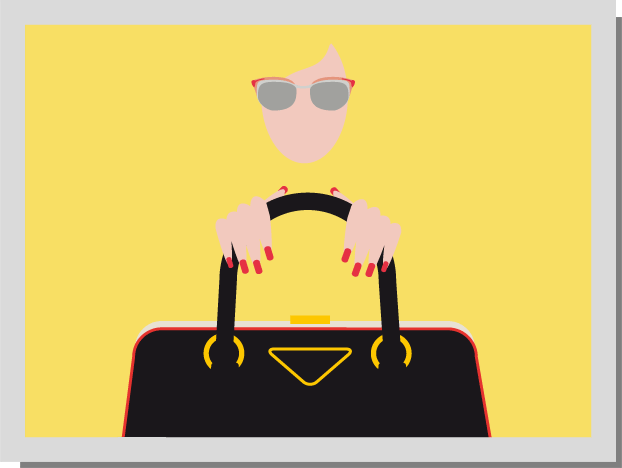 Here are some advanced features that you can integrate during your own personal stylist app development to beat the market.
Get trendy outfits and styles
Since we're talking about the capabilities of the On-demand styling mobile app, it's important to mention this function. All stylists who have downloaded the program will show off a wide range of current outfits and combinations. They can include a wide range of clothes, such as ethnic wear, western wear, various styles of denim, and so on, to keep the users up with the latest.
Get recommendations
Users can engage with the stylist and debate various wardrobe trends to get personalized advice. Users may ask them questions about what they should wear, what they should bring, and so forth. They may even talk about the ideal colors for them and seek their opinion on certain occasions.
Style blogs and studies
Fashion stylists, businesses, and enterprises can upload their blogs and research in this part of the app. This allows the customer to get a sense of what the most recent dresses and dressings are on the market. They can get a feel of current trends and focus on making their personal style even more unique and excellent.
Integration with social media
Your on-demand smart mobile app must let customers share their experiences on social media. In today's world, consumers like sharing photographs on social media, and if they are dressed according to the latest fashion, publishing images is a must. Furthermore, it increases the visibility of your On-demand stylish mobile apps.
E-commerce
The e-commerce feature allows customers to purchase their favorite clothes created by their personal stylist. They may also inspect product specifications and place orders with the On-demand attractive smartphone app. This is a fantastic tool for keeping people engaged with the app.
Push notifications
Users may be kept up to date on different dressing options with the use of push notifications. All notifications relating to payment, purchase confirmation, restricted searches, and so on may be delivered to users in order to keep them alert.
Style Boards
With this function, the app's many stylists may present the best clothing possibilities. Users can contact them using various patterns and leave comments. It's a fantastic feature that improves user-app engagement while simultaneously increasing the app's exposure.
Search with photos
With this tool, customers may upload a photograph of their dress, and the stylist will propose the best choice that goes with it. This aids in the creation of amazing clothing combinations and motivates users to seek the ideal match to have their outfits paired in the most attractive way possible.
Verification procedure
After registering, personal stylists must go through a verification process in order to keep the app and the quality of the services up to date.
Reservations
Reservation Management allows consumers to book personal stylists in advance for a specific date or time, without having to worry about them being unavailable.
Technological Requirements for Personal Stylist App Development
If you want highly robust On-demand personal stylist app development services in a timely manner, it's critical to use the proper technological specifications. The technologies listed below are important in designing the ultimate On-demand stylist app.
APNS( Apple push notifications/FCM( Firebase cloud messaging) These are required for push notifications
Twilio, Sinch, Nexmo. These are required for SMS, Voice, and Phone Verification
Payments– Via options like Braintree & PayPal, Stripe, EWallets
Datastax  Implemented for Data Management
Mail Chimp Integration, PayPal  Integrated for accepting payments
GWT Utilized for Powerful Programming Mandrill For everything related to emails
Debian, Macintosh, Ubuntu, CentOS  The Universal Operating System
Database  MongoDB, Hbase, Cassandra, Postgress
Cloud Environment  AWS and Google
Real-time Analytics Hadoop, Spark, BigData, Apache Flink, Cisco, IBM
Team Structure Required for Personal Stylist App Development
Finding a dynamic mobile app development company with a professional pool of project managers, mobile app developers, designers, and testers is a crucial milestone in launching a best-in-class On-demand stylist app development. Find out what kind of team you'll need to create a user-friendly On-Demand Personal Stylist mobile app.
Project Manager: You'll need management abilities and the ability to come up with the greatest ideas for your business.
Developers: Android app developers, iOS app developers, and back-end app developers are all available.
Designers: UX/UI experts, Graphic Designers, and Testers: For consumers to have a seamless and rich experience, a team of experienced and skilled QA professionals is needed.

Personal Stylist App Development Cost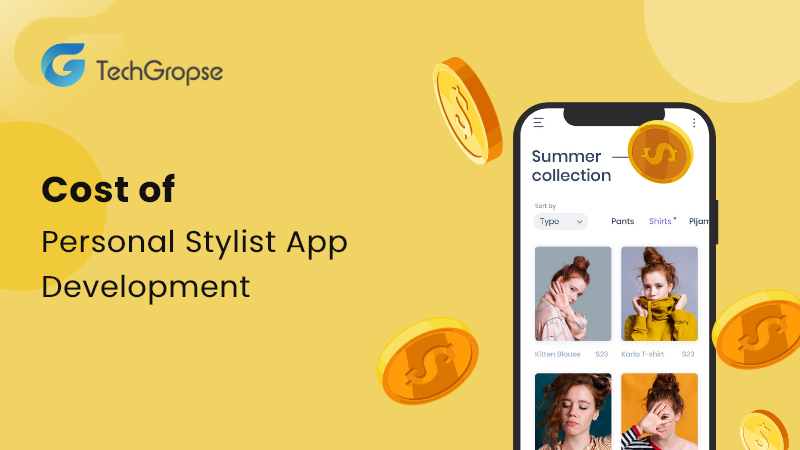 Well, the On-demand personal stylist app development firm may charge with varying cost standards depending on the features to be included, app size and challenges, and app development country picked. It will take roughly 400-500 hours to build an Android mobile app and around the same amount of time to develop an excellent On-demand personal stylist app for iOS.
On average, organizations in the United States charge roughly $70-$100 per hour, but companies in India charge around $20, which is very acceptable and cost-effective pricing.
As a result, developing a single platform mobile app will cost roughly $8,000 to $10,000, while developing an enhanced and cross-platform On-demand personal stylist mobile app would cost over $13,000.