Mobile app development has brought many new opportunities for dating online. Despite plenty of online dating apps already available in the market, there are still many users looking for the best dating apps. Mobile app development companies have been focusing on developing subscription-based or free online dating apps that can help people to engage in stable and fruitful relationships. 
In September 2019, Statista provided statistics on the audience size of most popular online dating apps in the United States of America.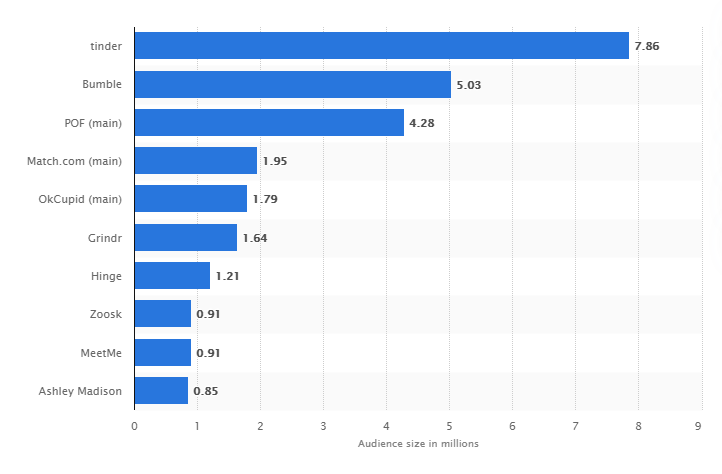 As mentioned before, there is absolutely no lack of dating apps in the market but of the best dating apps for relationships. With a large base of customers in this type of application, market leaders are wishing to leverage this as an advantage to grow their businesses with effective care and strategy. 
Best Online Dating Apps For Relationships

Tinder – Most Popular Dating Apps
Tinder is among the most popular dating apps for many years. There are many users who start their online dating with Tinder itself. It has been a successful application with 7.86 million users in the United States of America alone. The application used to require a Facebook account configuration which was later removed from its account creation facility. This application is for people above the age of 18. 
After creating the account, users can set an attractive 500-character bio and can add up to six images to engage more people in their accounts. Users can link their Instagram accounts to Tinder and fill all the info related to their educational or professional background if they want to.
Download from | Google Play: 3.7 | App Store: 4.1

OkCupid – Most Popular Online Dating Apps
Along with Tinder, OkCupid is also among the most popular online dating apps with years of journey in the industry. It has been rated good as a dating application by many prestigious websites. 
In OkCupid, after creating the account users are required to fill out a detailed profile and can also link it to your Instagram account. People are asked questions related to their personal views and choices. Users can make their answers public. 
Download From | Google Play: 4.0 | App Store: 4.3

Happn – Best Dating Apps
Happn app utilizes the GPS functionality on your phone to provide you connections nearby to your location and also track your movements. It is considered to be an easy and smartly manageable dating app. Users can add their personal, professional and education details like their age, photos, and interests. 
In this dating app, users can view profiles of other users and the point of the location they were at the nearest to each other last time. All perspectives are shown matched if both the users have crossed their paths anytime.
Download From | Google Play: 4.2 | App Store: 4.3

Tastebuds – Best Dating Apps For iOS
Tastebuds' dating application allows you to stay away from that, with dating and social blending coordinated principally on melodic love. Essentially join, include the music you like, and you'll be coordinated with close individuals who share a comparative preference fortune. On the off chance that your taste is continually developing, you can include your Spotify profile as well, so your profile stays up with the latest. There's a site form as well. 
On the off chance that you are sufficiently fortunate to be near various Tastebuds individuals, at that point it's additionally worth remembering it's not only for dating — it's likewise helpful for finding new companions with comparative melodic tastes, show mates, and even associates and new band individuals.
Download From | App Store: 4.2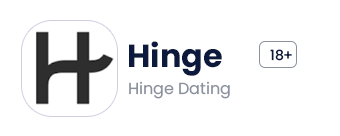 Hinge – Online Dating Apps
When you download Hinge, you may think you've unintentionally booted into Tinder. Truly, Hinge looks a great deal like Tinder's more youthful sister, and given the dating setting, that may make you somewhat awkward. In any case, plunge somewhat more profound and there are more contrasts. It does this by having you answer a lot of inquiries through a Tinder-like interface. Have you been to Berlin? Swipe right. Try not to play croquet? Swipe left. This makes responding to inquiries far simpler and less tedious, also progressively fun. 
Like different applications, there's a free form and a membership-based variant called "Preferred". The free enrollment has constrained channels and loves and a diminished capacity to see everybody who likes you. The paid participation lifts those limitations and expenses $9 every month, with a diminished charge for each month on the off chance that you sign on for three months or a half-year.
Download From | Google Play: 4.0 | App Store: 4.5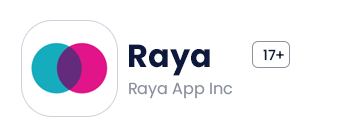 Raya – Online Dating Apps For iPhone
Raya is significantly more exclusive than your standard dating application. In the wake of downloading the application, you have to finish an application and get a referral from a present part. Your application will at that point be surveyed on certain algorithmic qualities before being at long last assessed by a mysterious panel. The whole procedure can take anyplace from half a month for a while, and once you're affirmed there are monthly-basis membership charges of $10 per month or $30 for a half-year. 
With a dynamic profile, you can audit intently curated dating possibilities, or access the Social Mode. This element shows various hotspots where different individuals are dating, so it's an incredible mode for encouraging face-to-face networking. Because of the thorough application strategy and exacting set of principles, you will see Raya individuals tend as progressively deferential of others. They're likewise more put resources into the application in general, which means they're bound to meet different individuals face to face.
Download From | App Store: 4.5

Match – Free Online Dating Apps
In Match, you can flirt with someone by sending them a "wink," and you can look through the Match database to discover "winkable" individuals. There's additionally a customized dating "coach" that sends proposals of individuals who coordinate your wants. The Match interface is likewise really smooth and moderate, yet it's not as simple to use as, state, Tinder. It utilizes a lot of tabs that run along with the highest point of the presentation ("matches," "search," "viewed me," and "mixer"), which separate the administration's different capacities. It is anything but an excessively entangled application, however, it takes a couple of moments to become accustomed to. 
Be that as it may, to benefit as much as possible from Match, you're going to require a membership, which can get somewhat expensive — the least expensive alternative as of now accessible will run you $24 every month, for a year. On the off chance that you would prefer not to pursue a year, well, it'll cost $32 per month for a quarter of a year or $27 per month for a half-year.
Download From | Google Play: 3.5 | App Store: 4.5

Bumble – Most Popular Dating Apps
Bumble looks like Tinder, yet works a touch in an unexpected way. The enormous catch with Bumble is that when inverse sexual orientations coordinate, the lady must message the person first — and she has 24 hours to do as such. Folks don't have as much intensity, yet they can broaden coordinates for 24 hours in the event that they're truly wanting to get notification from a specific lady. Women can do something very similar in the event that they need to visit with a match, however, they haven't had time during the primary day. 
It's a framework that advances a functioning methodology, however insufficient to be rebuffing. The 24-hour time breaking point to interface with somebody adds simply enough strain to state "hello". What's more, in the event that you unintentionally nixed somebody? Simply shake your telephone to fix your rebel swipe. Bumble likewise checks the boxes for convenience, a smooth UI, and simple profile arrangement. Additionally, the moderately daring move of planning a dating application where ladies take the driving seat unquestionably pays off. 
Download From | Google Play: 3.6 | App Store: 4.2

Badoo – Best Dating Apps
A champion in the field of dating applications, Badoo highlights 370 million or more clients from in excess of 190 distinct nations, all sharing their profiles and photographs as they scan for matches. The application utilizes a great deal of fluctuated intends to discover fascinating matches, from a Tinder-like swiping framework to review the profiles of close-by clients. 
Badoo puts a premium on ensuring that its clients are real checked individuals, rather than "catfish"- style tricks, with confirmation strategies dependent on transferred photographs, associated web-based life records and telephone checks. While the application is allowed to utilize, you can likewise purchase premium credits for $2.99 to enhance visibility or buy in to increase "Super Powers," which give extended highlights. 
Download From | Google Play: 4.3 | App Store: 4.6

The League – Most Popular Dating Apps
The League charges itself as a dating site for individuals with elevated expectations, expecting you to get endorsed before you can get the chance to coordinate making. You disclose to The League your inclinations, and it does the verifying for you, coordinating you with potential mates who meet your particular criteria. 
The app is absolutely one of the pricier choices with participation beginning at $29 per month. It's likewise restricted to 60 cities as of this composition, however on the off chance that you need an intensely verified dating administration, this might be a choice worth investigating. In December, The League began offering speed dating meetings over the video, in which clients have two minutes to establish a decent connection with other League individuals in their general vicinity.
Download From | Google Play: 2.3 | App Store: 4.2

Pickable – Best Dating Apps For Relationships
Pickable makes a progressively comfortable condition for ladies hoping to meet somebody online. Ladies don't have to transfer an image of themselves or give a depiction. Rather, they can simply peruse through potential accomplices, informing the ones they're keen on. 
With respect to men, they don't do any browsing in Pickable — actually, the application welcomes them to "chill out." Men can react to chat requests or look at a dashboard that will give them continuous updates of whether anybody's perusing through their photographs. The thought is to make a progressively laid-back air for men looking for a match while giving Pickable's ladies clients more power over their experience.
Download From | Google Play: 3.4 | App Store: 2.3

Hily – Online Dating Apps
Hily is an acronym for "Hey, I like you". For continually active users, Hily places their credibility in algorithms. So you can look for your perfect partner safely, the free dating administration says it will check the profiles and ID of everybody who signs on, and it utilizes a calculation to block hostile and oppressive messages before they get to you. 
Hily utilizes the swiping framework so normal to the best dating applications, however as you swipe and visit, an AI-based calculation acclimates to recommend future matches dependent on your inclinations. While allowed to download, a top-notch membership administration called Hily Elixir guarantees extra highlights to accelerate your ventures and improve your involvement with the application for $9.99 for a month.
Download it from |  Google Play: 4.1  | App Store: 4.2

POF Dating – Online Dating Apps
POF Dating — also identified as PlentyOfFish—does not have the profundity of highlights found in some different applications, yet it compensates for in broadness. This free dating application is one of the biggest and generally well known on the planet, flaunting in excess of 70 million members traversing the entire English-talking world. 
Clients set up a basic profile, including age, instruction and calling, at that point search through potential matches and message them. A lot of Fish continues adding little changes to its application, including Chat Heads for Android clients, VoIP calling for premium clients and Instagram picture transfers. During the coronavirus pandemic, when individuals ought to remain inside and away from others, Plenty of Fish propelled a free live stream that empowers dating over video.
Download From | Google Play: 3.8 | App Store: 4.1

MeetMindful – Best Dating Apps
MeetMindful is a membership-based internet dating stage for people who are looking to live edified lives. It focuses on those needing to carry on with a positive and otherworldly way of life. Their slogans are "date the way you live" and "meet people who get you." 
The site takes into account Yogis, Creatives, individuals who appreciate Travel, Health and Fitness, Spirituality and Meditation. Launched in 2014, the Denver-based site is a stage for people to meet other people who are might want to lead satisfied and cheerful lives searching out similarly invested individuals. 
The cognizant dating application, MeetMindful, is a dating app designed and developed for finding a profound, important association. On your profile, you can incorporate the standard realities about yourself, while responding to additional inside and out inquiries also, similar to your mantra, how your companions portray you, how you like to live carefully through wellness, reflection, and so forth.
Download From | Google Play: 2.2 | App Store: 2.9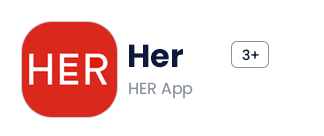 Her – Best Free Dating Apps
Her is a dating app for bisexual, queer, or gender non-conforming partners. Something beyond a dating application, Her is enthusiastic about network, facilitating occasions and gatherings in more than fifteen urban areas the nation over. Regardless of whether you need to grow your gathering of companions or match with another person, utilize Her to assist you with finding your individual, whoever that might be. 
Her is a dating and informal organization application structured with lesbian, indiscriminate and strange clients as a top priority. You join with Facebook or Instagram records and afterward see a flood of movement from other confirmed Her clients both in your general vicinity and all around. Users can like photos of their connections, and if the interest is mutual, the app can share the link to chat. 
Obviously, it's likewise something other than meeting planned dates, with the application offering social highlights, news, and articles about LGBTQ issues, occasions, questions and that's only the tip of the iceberg. While the application is allowed to utilize and pursue, a top-notch membership includes additional highlights.
Download From | Google Play: 2.7 | App Store: 4.1
In the End
Gone are the days when people used to meet someone special in cafes or shopping malls on their first interaction or date. With a digitized world, dating has also been digitized and now most of the people who have been or want to be in relationships, are now using online dating applications. For an online dating app development company, dating apps are not just about some accurate and innovative algorithms but they try to put the best of their efforts in providing users with the facility to match people on the basis of similarities, compatibilities, and mutual sympathy.