We all can agree that 2021 wasn't the year of the century. With the ongoing pandemic, the world restrained under lockdown, there was very much less hope left in the world.
Like every coin has two sides, we must know that even during the darkest times, our world wasn't always black and white.
Fortunately, technology colored our spirits with the advent of on demand app development. We all have ample time to ponder over innovative concepts, make wise life decisions, and rocket launch new businesses. Don't worry if you didn't think of one; we did it for you.
Due to the consequences of Coronavirus, several major corporations failed catastrophically, while others unexpectedly flourished. At Adventureland, the global economy was nothing short of a roller coaster experience.
We've discovered the trump card that can help you succeed whether the world is prosperous or engulfed in an outbreak. You can win every market in today's world if you play the card of 'on demand app development' carefully.
If you're reading this blog, we're assuming you already know what on demand app development is all about, but it's our responsibility to explain it to that one guy or girl who has never heard of this term before. So, on-demand service is exactly what it sounds like: a service that is delivered at the request of the customer.
Hailing a taxi, ordering food, booking a doctor's appointment, and requesting grocery delivery are all done on demand, and specifically on the customer's request. After witnessing a high surge in demand for on demand app development, it is safe to say that this is the right time to beat the iron with your hammer.
The Timeline of On demand Services
You may want to think that the concept of on demand services is newly birthed. We're here to surprise you by stating that on demand services existed ever since your grandfather sent a pigeon with a list of items they needed from your then local vendor.
The generation passed along with innovative advancements . Now, We are living in the golden age of on-demand mobile app development, and who knows what our future generations may be able to do, they may as well order their food just by imagining their favorite platter.
The past is a distant memory, and the future will arrive when it does. So, let's concentrate our attention right now. Right now compels us to think about what on demand app development is and the best way to understand these apps is to understand through examples.
Market Statistics of On Demand Apps
To consider entering the on-demand business category, you must have a little more hard evidence. You have every right to demand proof, and this is us providing it to you.
According to Statista, mobile apps will produce approximately $935 billion by 2023, more than doubling the $461 billion generated in 2019. Users of on-demand services spend an average of $57.6 billion per year.
It's finally time to get into the chapter you've been waiting for: the greatest on-demand service app ideas for 2022.
20 Successful Examples of On-demand app
A company is just as good as its founders' vision and idea. It's the first time you connect with a higher purpose and the calling of business, so it needs to be fantastic and well worth the sleepless nights and years of sweat, blood, and tears you'll put in.
So, let's uncover the ideal on-demand service app idea for you that will turn into a million- or billion-dollar business.
Uber for taxi
The way commuters hail a taxi to get back home has been completely reformed by on demand app development. Instead of waiting on street corners for a spare cab, people may now order a taxi cab from their home or office 5-ten minutes before stepping in their cab using taxi apps like Uber, Lyft, and Grab.
Developing an on-demand taxi service app is the most practical and emerging move to make if you already own or may purchase a taxi service firm. Instead of forcing your drivers to keep an eye out for commuters on the street, encourage them to book your service. In 2022, on demand taxi service apps will continue to be a platform that can transform your business revenue.
On Demand Handy Service
Plumbing, carpentry, electrical wiring, cleaning, pest control, and a variety of other services are required for every home, office, and commercial structure. There are a variety of professionals available for this type of work, but customers only want the best staff to work on their property.
This introduces a future on-demand app development opportunity for you to explore. On demand handy services apps will help you in creating a useful service work system where all of these professionals can enlist and get work from customers. It will serve as a platform for handy professionals to sell their services to those in need.
On Demand Laundry App
Laundry is a task that can be included in everyday life chores. People prefer to dress in tidy and clean clothes, and some people hire laundry services to do so.
For example, suppose you want to go to a party but your maid hasn't washed your outfits correctly and you want to wear your favourite jeans. Is there a way to fix this?
What if there was an on-demand laundry app that let you check out and employ any of the services provided registered and verified? This is where an on demand laundry app comes into place.
If you're thinking about launching a business, you could create an on-demand laundry booking app that allows different owners to register and advertise themselves online, and customers can read reviews and employ them.
On Demand Security Guard Hiring App Development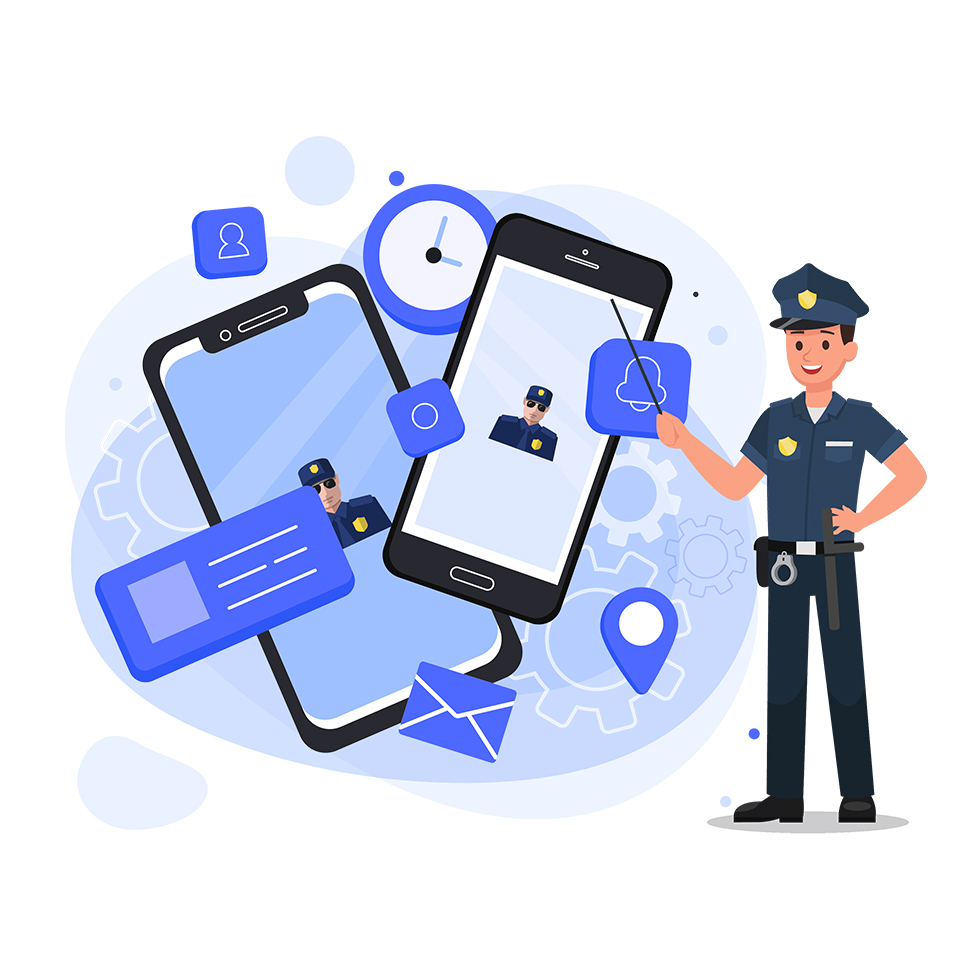 What is the quickest way to identify trustworthy folks that will safeguard you or your possessions?
What if there was an On-Demand app that allowed you to hire competent and experienced security guards on the spot? If a platform is developed where persons looking for security guard jobs can create their profiles. This app platform also allows security staff agencies to participate and create profiles. Admin performs verification before allowing anyone to register.
People searching for security staff can hire them immediately through the app or communicate with them through the app. This on-demand security guard hiring app also allows them to hire a security guard for a lifetime or for a single day.
On Demand Doctor Booking App
In today's world, the most important thing is to look after your health. Everyone nowadays is preoccupied with earning and making profit, and they rarely take care of themselves or their wellbeing.
Well not anymore, with on demand doctor booking apps you may instantly connect with the doctor without having to go somewhere, and if there is an emergency, you can call them at your house as well. This platform allows doctors to represent their areas of expertise and assist people through online consultations. People also appreciate an app that allows them to directly consult an expert for their problem without having to travel.
On Demand Travel Planner App
Next on the list of 20 successful examples of on demand app development is on demand travel planner app. You can sit back and relax in your trip once you hire an On-demand travel planners and tour guides. They handle all of the planning and execution for your dream tour based on your interests.
The travel planner, as the name implies, will arrange your entire trip, including how you'll get there, where you'll stay, what you'll see and do while you're there, and sometimes even your meals. The on-demand tour guide is someone you hire to accompany you on your trip; they are local guides who know all there is to know about the place you are visiting, including the top monuments, sites, clubs, food, and everything else.
All of these services are available through a mobile travel planning and tour guide app. This is an opportunity that already exclaims invest written on it.
On Demand Tutor App
As the educational system undergoes many changes in order to improve it, parents' workload increases as they try to find the best institute or teachers for their children.
Many tutors can use an on demand tutor apps platform to create a profile, add a specialty field, and market themselves. Parents can contact tutors directly with tutors and select the finest tutors for their children.
If you want to invest in on demand app development, create an app that allows parents to connect with the best and most qualified tutors.
Airbnb Clone App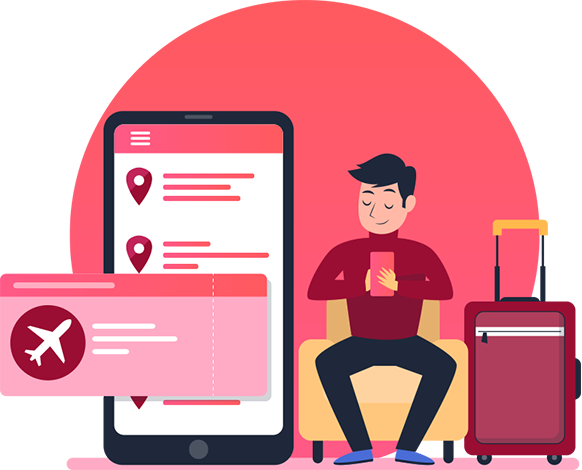 So, you've picked where you want to go on vacation and what you want to see while you're there. Next question in mind, where will you be residing? A bland hotel room will not suffice if you want to learn about the local culture and way of life.
What about renting a property in the neighbourhood? A residence that is well-maintained and owned by the indigenous people. Airbnb began with a $30,000 investment and currently has a market capitalization of $75 billion by 2022.
Now apart from reels on Instagram what else trending is on on demand app development is Airbnb Clone apps. This is a digital app platform on which property owners and guests interact and settle rental deals.
On Demand Pizza delivery App
If you run a pizza shop or restaurant, this type of app is a must have and you owe it to your consumers. Such an app allows them to savour your flavorsome pizza from the comfort of their office or home without having to go to the restaurant.
Users may buy pizza from anywhere and have it delivered in 20-30 minutes using an on-demand pizza delivery app. And by introducing and providing such services to the public, the owner can increase their revenues because their service reaches and is used by over a thousand individuals thanks to on demand app development.
On Demand Grocery Delivery App
The grocery delivery app development's basics approach is quite similar to food delivery apps like Uber Eats and Grubhub. The main distinction is that these applications deliver food and other necessities, as well as alcohol in some cases.
Similarly to how meal delivery apps have partnerships with a variety of restaurants and eateries, grocery delivery apps have partnerships with a variety of local grocery stores as well as major companies like Walmart and Costco.
Depending on your relationship with the food retailers, you could take any of the approaches. The commission on each order and the delivery charges will be your sources of income; surge charges will increase your earnings during peak hours.
Healthcare On Demand
You're probably googling trying to figure out how healthcare can be included in on demand app development. Nothing is impossible, in my opinion. On-demand healthcare services have been present for a while, but the surge began when regular patients couldn't get appointments with their doctors, physiotherapists, or their pet's veterinarian due to the increased number of Covid-19 cases.
Patients' visits to hospitals got risky as they became hotspots for the infection. With on-demand healthcare service apps, hospitals and their patients began to use digital ways of operation.
Healthcare providers can use a smartphone application to provide support 24 hours a day, seven days a week. They also provide basic analysis and assistance through the app, eliminating the need for patients to visit the hospital.
On Demand Cleaning App
Cleaning a house these days has become a necessity but also scarcity.  People don't want to pay someone to clean since no one can be trusted in this day and age. Is there a way to effortlessly hire trustworthy people and let them into your home?
There is just one solution to this issue. If someone could create an on-demand cleaning service app, where cleaning agencies can register and individual workers can register after being verified by the admin, and you can hire whenever you need someone to clean, that would be fantastic.
This type of on-demand app can always come handy, so if you're thinking about starting a business, this is a viable option.
Uber For Beauty App
These days styling has become a primary task. People who work in a professional environment must project a professional image, which necessitates regular beauty and hair appointments.
For such people, the on-demand beauty service app is a godsend. On-demand beauty services are always useful, whether someone wants a quick haircut before a high-stakes meeting or a makeover for an unanticipated nighttime date.
This could be the ideal solution for you if you operate a salon or want to get into business with an established salon. You can create a digital platform where hairdressers and beauticians can engage with their target audience. Each service purchased through the app platform will earn you a commission with on demand app development.
On Demand Electrician Hiring App
In today's world, everyone is heavily reliant on electricity. Electricity can be used for a variety of purposes, including entertainment, comfort, transportation, and a variety of other things. A world without electricity would definitely be black and white.
Electrical items in your home will need to be serviced at some point. Finding an electrician with knowledge or who can assist you with a specific gadget problem is quite tough.
The solution to this dilemma is to create an on-demand electrician hiring platform where users may hire an electrician at any time and for any difficulty. If you own an electrician service company, you may certainly use the app to increase your profits.
On Demand Medicine Delivery App
Many people use medicines on a regular basis, such as the elderly, those with diabetes, people with high blood pressure or low blood pressure, and people with a variety of other conditions.
Your medicine is finished one day, and there is no local medicine shop where you may buy it, or the shop is closed for some reason. So, how are you going to finish your medicine degree?
What if you had an app that allowed you to order medicine and have it delivered to your home? Yes, you can do this with an on-demand medicine delivery app that allows you to buy and order the medicine you need and get them delivered right at your doorstep. Medicine app development is another great example of successful ideas in on demand app development.
On Demand Entertainment Platform
Entertainment was the one thing that kept us going during a year filled with anxiety and boredom. We would all have gone insane if it weren't for the artists and creators.
In the years 2020-21, OTT services such as Netflix, Amazon Prime, Hulu, and Disney+ saw a massive increase in new users. The reason for this was that we all had a lot of spare time. We were all working or studying from home, which allowed us to have a lot of free time.
In the same way that ancient Hollywood studios used to hire directors and actresses to work solely for their banner. You can also form a team of artists who will create visual works solely for you.
On Demand Milk Delivery App
India drank the most cow milk in the world in 2021, with 83 million metric tonnes consumed. With 23.9 million metric tonnes of milk consumed, the European Union came in second. This alone should convince you to invest in milk delivery on demand app development.
On-demand A milk delivery app can be established, allowing users to effortlessly order the amount of milk they require from local dairies or grocery stores, and have it delivered to their home.
On Demand App for Vehicle Repairing
Your vehicle may become damaged in the middle of the road due to a minor mishap or other issues. It's also difficult to find a mechanic who can repair or service your vehicle in a reasonable amount of time.
An On-Demand Vehicle Repairing/Services app m can be developed to address this issue and also make huge profits. By using this app, the user may easily engage a local mechanic anytime their vehicle has a problem.
On Demand Psychologist Hiring App
People of all ages are suffering from crippling mental issues, stress, phobias, anxiety, and other problems these days. Workload is increasing every day, and every group of individuals is affected by these issues.
Students and teenagers are under growing pressure to succeed in their studies as competition grows. To differentiate themselves, they are pressured to achieve high scores, which leads to depression in the majority of kids. In this modern era, young people are under pressure to acquire money in order to survive.
People find it tough to find a psychologist for consulting, therefore make customers' lives easy by establishing an on-demand Psychologist hiring app where a psychologist can create an account and people can hire or consult a psychologist directly through the app whenever they need.
On Demand Liquor Delivery App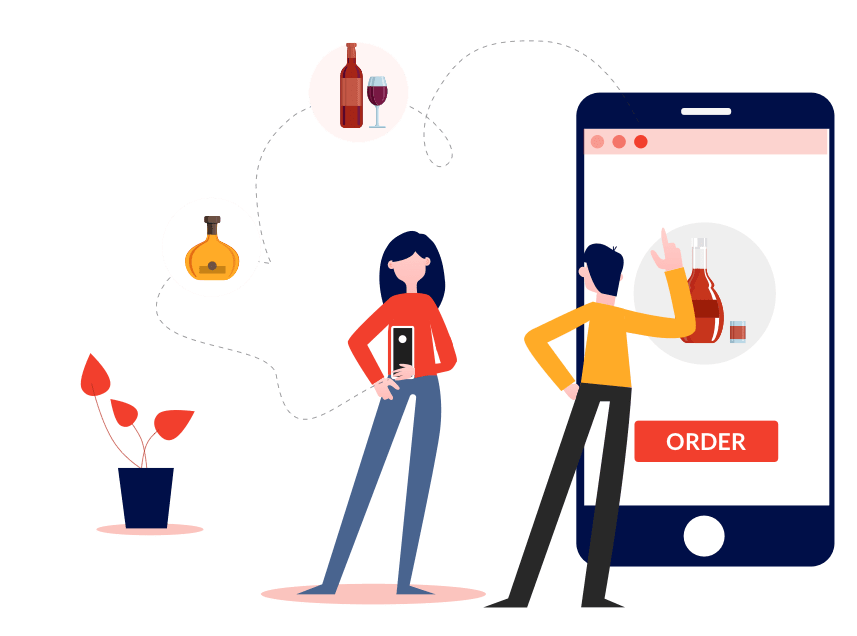 Alcohol is required for any party or social gathering to be enjoyable. It's the ultimate conversation starter, and you can use it to launch your next business. Selling booze can be a lucrative company, but how will it differ from the thousands of other liquor stores around the world? They all sell from a store, however yours will deliver to your door.
Unlike traditional liquor stores, which sell alcohol on the premises, your company will deliver the booze to clients' homes. People can use your on-demand liquor delivery service app to order any alcoholic beverages and have them delivered to their preferred location.
The rules and regulations for beginning an alcohol-related business are far more stringent than for any other type of business, but the profit margin will more than make it worthwhile. Because you're selling a high-end product, you'll want to put a lot of emphasis on the app's design. The interface of your app will play a big factor in how people judge your company.
Intrigued by the app ideas?
You now know how the on-demand service market works, which ideas are the best to launch in 2022, and which app features you should add. You have all the information you need to take the first move. We're here to help and lead you down the right road.
To learn more about our app clone products and solutions, contact one of our business representatives. We're here to show you how our solutions can help you shape your company's brand and platform.