If you are interested in the mobile app world, you may hear of Tango App. It is a modern messaging app that allows users to text, play games, make video calls, and share unique content. But do you know how Tango makes money? Here, we will explore the Tango App business model, why it is essential to understand it, and how it fits into the messaging app market.
Tango App is a well-known messaging app, that has achieved immense popularity over the years with its unique features and user-friendly interface.
Tango App Development Company explores business opportunities through collaborations with telecommunications providers. By partnering with mobile network operators, Tango can offer fantastic services like data plans or special packages, which can be monetized through revenue-sharing agreements.
Tango's business model combines partnerships, in-app purchases, advertising, and collaborations with telecom providers to earn revenue. This interesting approach allows Tango to offer a free app to its users while creating monetization opportunities through different channels.
Let's discuss it!
What is Tango App?
Tango live stream is a cool video dating app where you can meet new friends and even find a date from anywhere in the world. But that's not all!
Tango App was presented by a company called TangoMe, Inc. Eric Setton, Uri Raz, and Ofer Ronen founder of TangoMe, Inc. in 2009.
Their aim is to provide a messaging and video calling platform for users to connect and communicate with each other. Since its introduction, Tango has gained popularity and a substantial user base worldwide.
If you have a talent for dancing, singing, creating games, or blogging, you can share it on Tango and become famous. And guess what? You can even earn money from it.
If you are an artist, you can show off your art and achieve fans too. Tango is like a big ocean of talents waiting to be discovered. It is not just an app, it is a social media platform where you can show your skills and even turn your live streams into a business to earn money online.
So what are you waiting for? Join Tango now and let your talent shine!
In addition to messaging and calling, Tango delivers different entertainment features. Where users can play games with their contacts, find and share music, and even make and share short video clips called "Tango Moments."
Understanding the Market for Tango App
However, have you ever wondered how Tango App makes money and sustains itself in a highly competitive market? Understanding the Tango App business model is essential for entrepreneurs, investors, and everyday users alike.
Tango live video apps have become increasingly popular in recent years, as more people use mobile devices to communicate with friends and family. We are aware of some of the most popular messaging apps including WeChat, WhatsApp, Facebook Messenger, and Line.
 As per Statista's report, Tango App had about 10 million monthly active users in 2020, compared to WhatsApp's 2 billion monthly active users. Other messaging apps that compete with Tango App include Telegram, Viber, and Snapchat.
In 2019, the global messaging app market was valued at $68.9 billion and is expected to grow to $70.9 billion by 2021. Many on-demand app development company is planning to build Tango app to offer fantastic services.
Why do You Need to Understand the Tango App Business Model?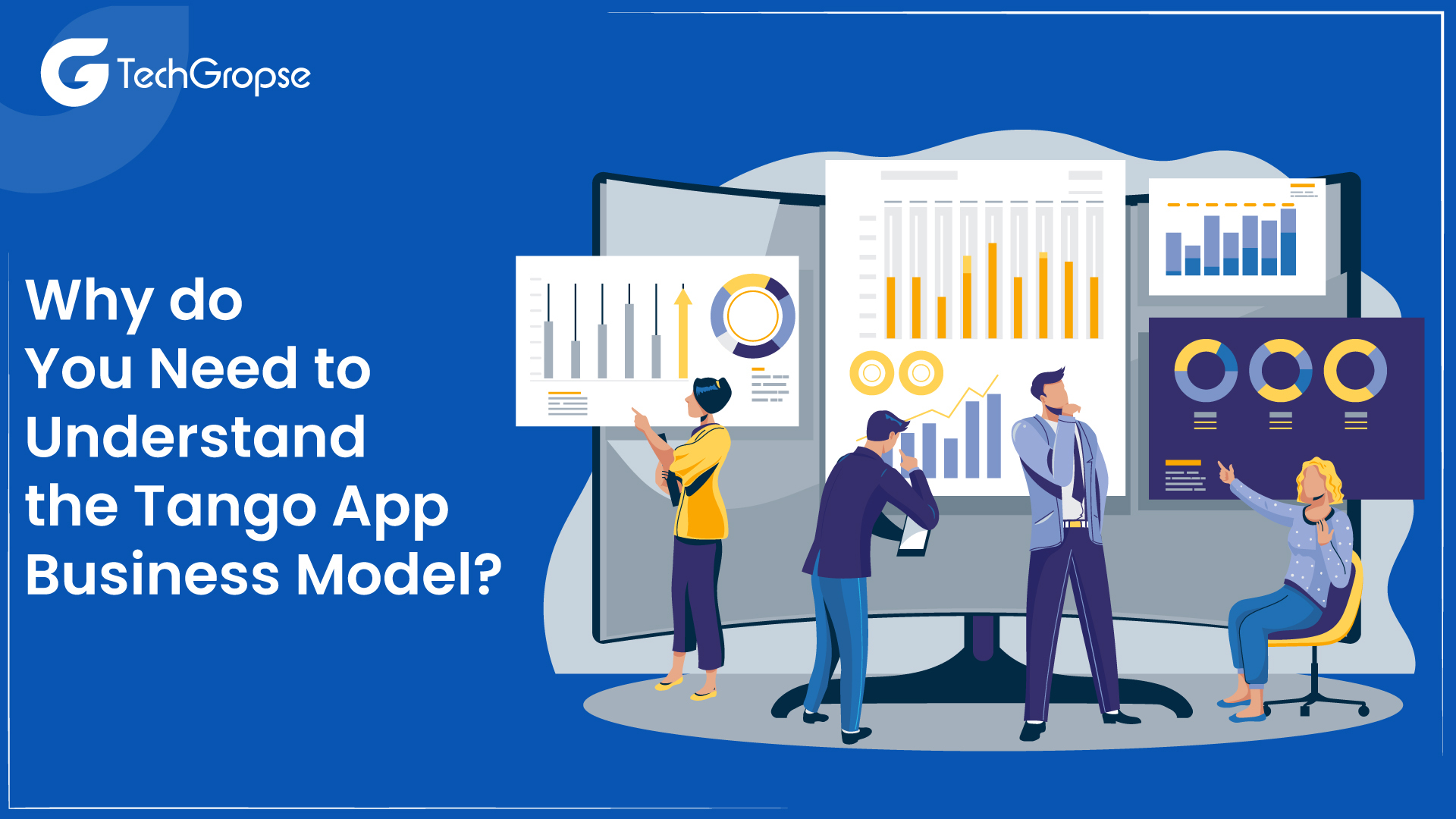 As a user of the Tango App, you may not give much thought to how the app makes money. However, understanding the Tango app business model behind the app can help you make informed decisions about how you use it, and whether or not it is worth paying for specific features.
For investors and entrepreneurs, understanding the Tango App business model can deliver insights into the messaging app market and potential revenue streams.
Mobile app development company understand the Tango app business model for several reasons:
1. User Perspective
Understanding the business model helps users achieve insights into how does Tango app make money. This knowledge can help users make informed decisions about in-app purchases, engagement, or subscriptions with advertising within the app.
It allows users to have a clearer understanding of how their data and interactions may be utilized to support the app's business model.
2. Competitive Landscape
By understanding the tango app business model, users can compare Tango with other top messaging and video calling apps in terms of features, user experience, and monetization strategies. It can help users assess whether Tango aligns with their preferences and needs, and how it differentiates itself in the market.
3. Investor and Entrepreneur Perspective
For Tango app development, investors, or entrepreneurs interested in the messaging app market, understanding the business model of Tango Live delivers valuable insights. It helps assess Tango's revenue potential, growth prospects, and scalability. This knowledge can inform investment decisions or guide the development of new messaging app ventures.
4. Partnership Opportunities
Understanding the Tango App business model is important for potential partners like content providers or brands. It permits them to consider the potential advantages and revenue-sharing opportunities that come with partnering with Tango. This understanding helps in exploring mutually beneficial collaborations and expanding the reach of Tango's user base.
5. Industry Analysis
Studying the business model of Tango and other messaging apps contributes to broader industry analysis. It offers insights into monetization strategies, trends, and user behavior within the messaging app market. This understanding can be valuable for market research, industry reports, or strategic decision-making.
Growth Strategies for Tango App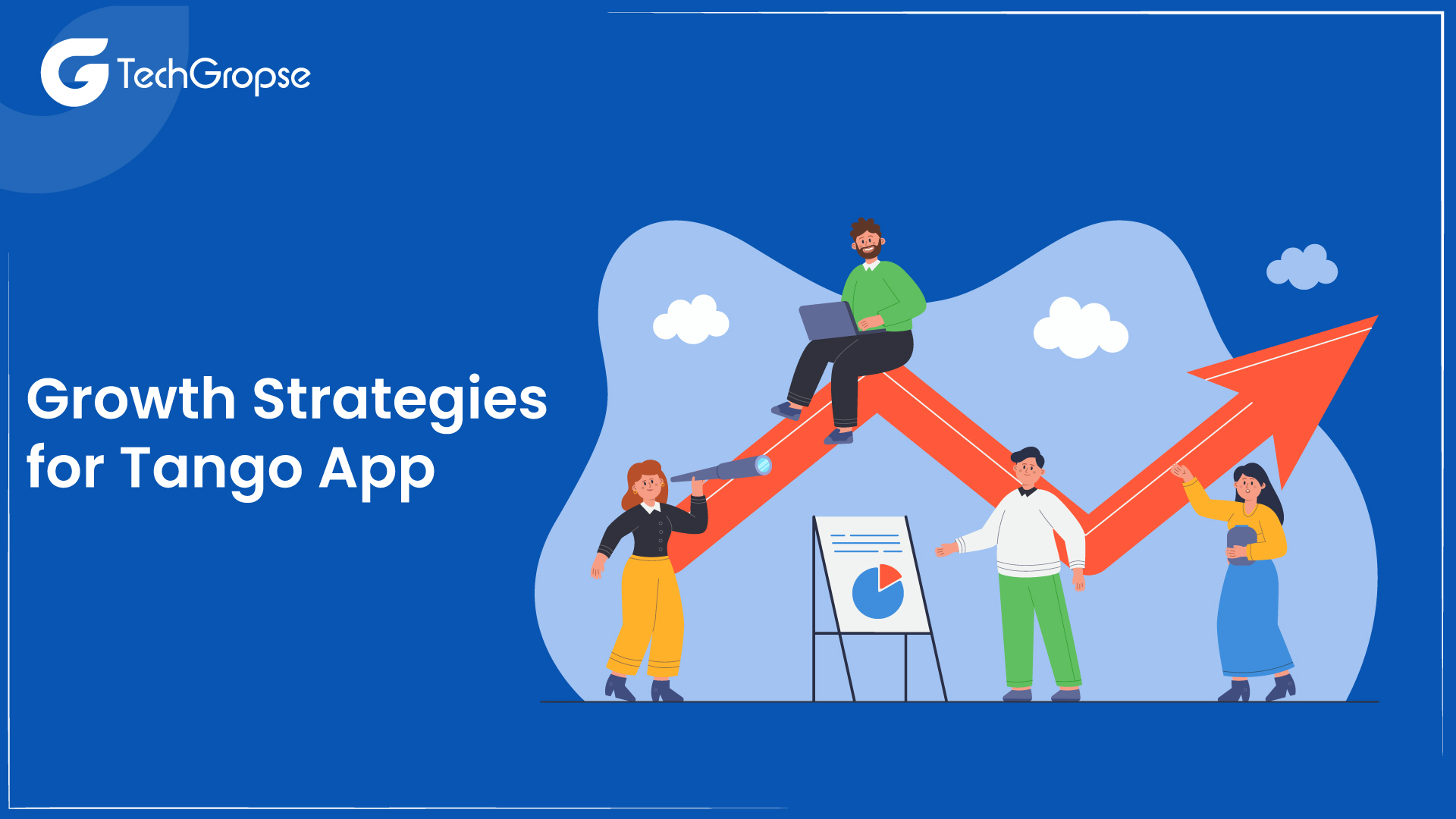 To fuel its growth and stay competitive in the messaging app market, Tango can employ several growth strategies:
1. Know Target Audience
Tango App's target audience between young adults aged 18 to 34, who are interested in social networking and staying connected with friends and family. As per TangoMe, Inc., the app's user base is evenly divided between male and female users, and 80% of users are under the age of 35.
2. User Engagement
Retaining existing users and keeping them engaged is crucial for sustained growth. Tango can continuously enhance its features, user interface, and overall user experience to keep users satisfied and loyal. Regularly updating the app with new features, optimizing performance, and addressing user feedback can help improve retention rates.
3. Monetization Strategies
Tango can explore and refine its monetization strategies to drive revenue growth. This can involve introducing new in-app purchases, premium features, or subscription plans that provide additional value to users. Improving targeted advertising capabilities and optimizing ad placements can also boost ad revenue. Additionally, forming strategic partnerships with content providers, brands, or e-commerce platforms can unlock new revenue streams.
4. International Expansion
Tango can focus on expanding its presence in international markets. This can involve localizing the app in terms of language support, cultural relevance, and region-specific features. Understanding the preferences and needs of users in different regions and tailoring the app accordingly can facilitate growth in diverse markets.
5. Innovation and Differentiation
To stand out in a competitive market, Tango can invest in innovation and differentiation. This can include developing unique features, leveraging emerging technologies like AR or VR, and integrating with famous platforms or services. By offering something different and valuable to users, Tango can attract new users and retain existing ones. If you want to build your own app you must hire dedicated developers who can develop amazing features.
Exciting Features Of the Tango App
Tango App Development Company builds amazing applications like the Tango app that offer interesting features that improve the messaging and video calling experience. They hire dedicated team of developers to give a seamless user experience.
Here are some outstanding features of Tango:
Messaging: Tango allows users to send text messages, photos, stickers, videos, and voice messages to their contacts. It supports both one-on-one conversations and group messaging, allowing users to chat with various people simultaneously.
Video Calling: Tango's video calling feature allow users to make high-quality video calls to their contacts. Users can have face-to-face conversations, whether it is a one-on-one call or a group video call. Tango supports video calls over Wi-Fi and cellular networks.
Voice Calls: In addition to video calls, Tango also offers voice calling functionality. Users can make voice calls to their contacts, offering another communication way when video calling may not be necessary or possible.
Social Networking: Tango include social networking features that allow users to create profiles, follow others, and share updates and photos with their followers. It offers a platform for users to discover and connect with people who share similar interests.
Games: Tango has an incredible gaming feature that allows users to play games with their contacts. Users can challenge their friends to multiplayer games, providing a fun and attractive element to the messaging experience.
Discover and Share Music: Tango allows users to find and share music within the app. Users can explore a huge range of music genres, create playlists, and they can share their favorite songs with friends.
Tango Moments: Tango Moments is a feature that lets users make and share short video clips. Users can capture and share memorable moments of their day with their contacts, adding a visual and interactive element to their conversations.
Channels: Tango offers channels that provide users with a fabulous collection of content, including entertainment, news, and lifestyle topics. Users can subscribe to channels and obtain updates and content from their favorite sources.
These are some of the key features that the Tango app provides to improve the messaging, calling, and social networking experience for its users.
How to Use the Tango App?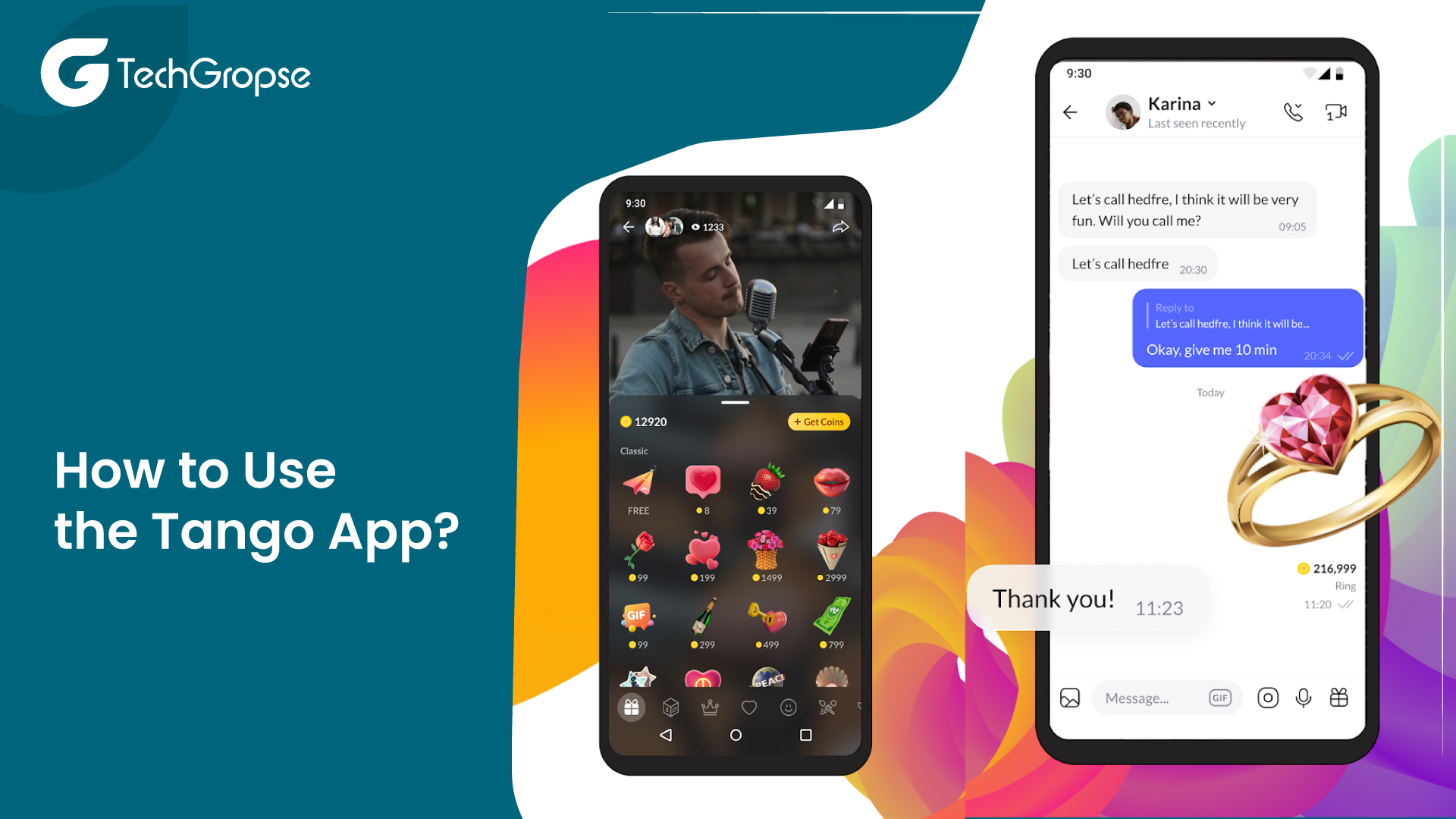 To use the Tango app, you can follow these simple steps:
Download and Install: First, you have to visit the Google Play Store for Android devices or the App Store for iOS devices. Search for "Tango" and download the app. Once downloaded, follow the on-screen instructions to install it on your device.
Sign Up: Open the Tango app and create a new account. You can register using your phone number or your existing social media accounts such as Facebook or Google. Follow the prompts to complete the registration process.
Grant Permissions: Tango may ask for specific permissions to access your device's camera,  contacts, microphone, and notifications. Grant the required permissions to allow full functionality.
Add Contacts: Tango can synchronize with your phone's contacts to find and add your friends who are already using Tango. You can also search for contacts manually within the app by entering their Tango username or phone number.
Start Messaging: Once you have added contacts, you can start sending text messages,  photos, stickers, videos, or voice messages by selecting a contact and tapping on the chat icon. Type your message or choose the desired media to send.
Make Video or Voice Calls: To initiate a video or voice call, select a contact and tap on the video or phone icon, respectively. Tango will connect the call, and you can start your conversation.
Explore Additional Features: Tango offers various additional features like games, music discovery, Tango Moments, and channels. Explore the app's menus, tabs, or icons to access and utilize these features as desired.
Customize Settings: Tango provides settings that allow you to personalize your experience. You can adjust notification preferences, privacy settings, profile information, and more. Access the settings menu to make any desired changes.
It is important to note that specific steps and features can differ slightly based on the version of the Tango app and the device you are using. The app itself may provide on-screen instructions or tutorials to help you navigate and use its features effectively.
What is the Tango App Development Cost?
The cost of Tango app development can vary based on such elements, including the design requirements, the complexity of features, development resources, and geographic location. While it is challenging to provide an exact cost without specific project details.
Basic Features: A Tango-like app with essential features such as messaging, video calling, and basic social networking functionality may cost almost $20,000 to $50,000. This estimate assumes a standard development process and a moderate level of complexity.
Advanced Features: If you plan to incorporate additional features such as music integration, gaming, augmented reality (AR), or other advanced functionalities, the cost may range from $50,000 to $100,000 or more. These features need more development effort and expertise.
Platform Compatibility: Creating the app for both iOS and Android platforms will increase the cost compared to designing for a single platform. This can add an additional 30% to 50% to the overall development cost.
Design and User Interface: Animations, custom designs, and user interface elements can increase the development cost. Depending on the level of design complexity and customization required, the cost can range from some thousand dollars to tens of thousands of dollars.
Backend Development and Infrastructure: Building a robust backend infrastructure for video calling, messaging, and data storage will add to the cost. The complexity of the backend system, scalability needs, and integration with third-party services will impact the overall cost.
Testing and Quality Assurance: Thorough testing and quality assurance are essential to ensure a stable and bug-free app. Testing can add around 20% to 30% of the overall development cost, depending on the testing necessities and the time needed for bug fixing and optimization.
Final Words
Tango App's business model depends on user engagement and data collection for personalized experiences and targeted advertising. Its unique features and focus on socialization set it apart from competitors.
Tango App's partnerships with mobile carriers and device manufacturers, and collaborations with third-party apps and services, deliver opportunities for increased user acquisition.
However, Tango App will require to continue investing in unique features and technologies to stay relevant in a crowded market.
FAQ: Know the Tango App Business Model
1. How much is Tango app worth?
Tango continues to remain relevant, boasting about 400 million registered users as of 2021 and releasing new features like live-streaming capabilities. The success of these ventures and potential revenue streams can increase its value in the future, but current data suggests its net worth likely falls somewhere between $200-300 million USD.
2. How to earn diamonds in tango?
In order to earn diamonds in Tango, users must participate in different activities within the app. One way is through completing objectives like watching advertisements or adding new friends.
3. Is the tango app safe to use?
It is important to consider the safety and privacy factors of any app before using it. The Tango app has experienced some security concerns in the past, but its developers have taken steps to address these issues.
4. How does the tango pay?
Tango Pay is an online payment processor that allows businesses and individuals to securely and efficiently accept payments from customers worldwide. The platform offers a range of payment options such as credit and debit card processing, e-wallets like Skrill, PayPal, Neteller, and bank transfers.