The impulse in hearts to travel across places is nothing but a hopeful symptom to feel alive. Ever since the existence of humanity, humans have traveled. Previous eons of this world declared traveling as a luxury. We are the travelers from the past where only those with a courageous heart were seen traveling, and the rest of the population depended on travel agencies. Thankfully, with the advancement of technology and the emergence of Travel planner app development, the world has become smaller and more accessible. 
Travel planner apps have simplified planning a journey. The place that you want to visit, the hotel you wish to stay in, the cuisines you want to taste in the lap of nature, everything is a few taps away from your smartphone. 
If you are a travel planner app development enthusiast and wish to deliver an app that makes any journey as hassle-free as it could be, this blog is your first step on the ladder of success. 
Market stats of Travel Planner App Development
Even in between all the cut-throat competition, investing in an itinerary planner app development is a highlighted market for investments. Let's understand how and why-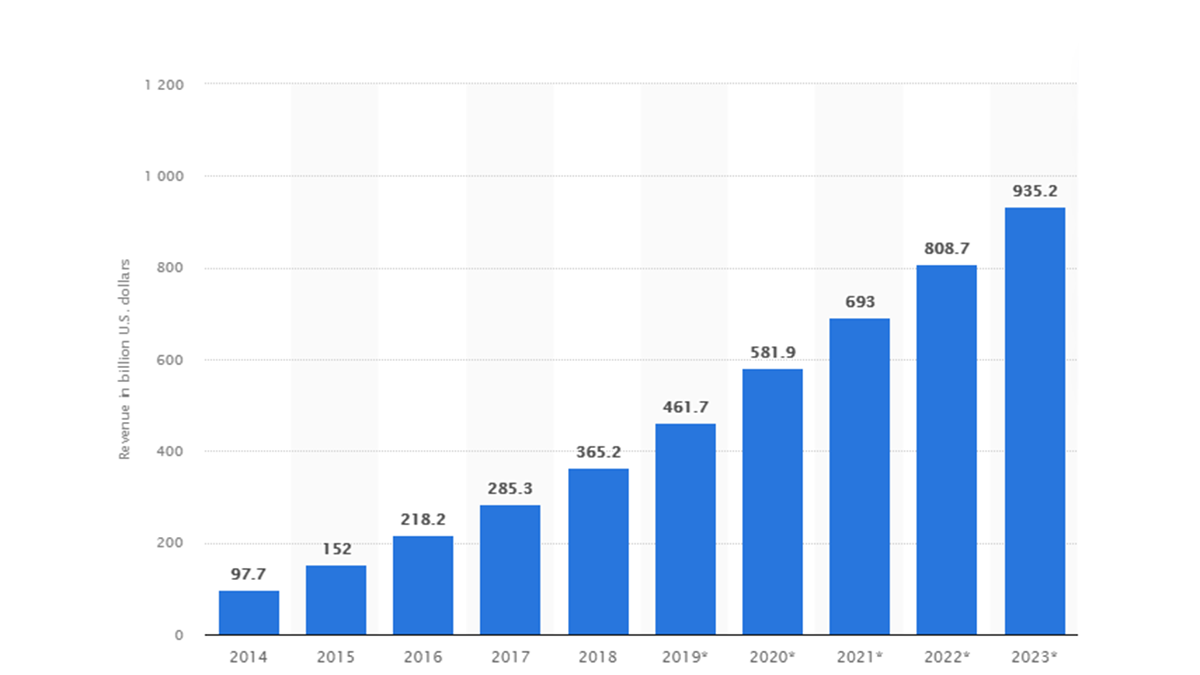 By the end of the year 2022, the holiday planner app development is expected to generate around

808. 7 billion US dollars

.

As per Neilsen's statistical reports, the users of travel planner apps have seen a surge of 11% in the span of just one year.

In a report

'Mobile Travel Trends 2018'

presented by

Travelport digital

, the following points were stated-





– Around 80% of travel enthusiasts discover their travel options on

smartphone travel apps




–

Approx 70% of users make payments for their travel flight using

mobile apps




–

It is expected that around 65% of the users will be okay with using a

chat platform app

to book their trips 

These stats explain why investing in a holiday planner app development can be a wise choice. To create a successful travel planner app you take care of all the aspects such as the type, features, development cost, and so on. This blog will help you to take an account of everything that you must know about trip mapping app development. 
How do travel apps work?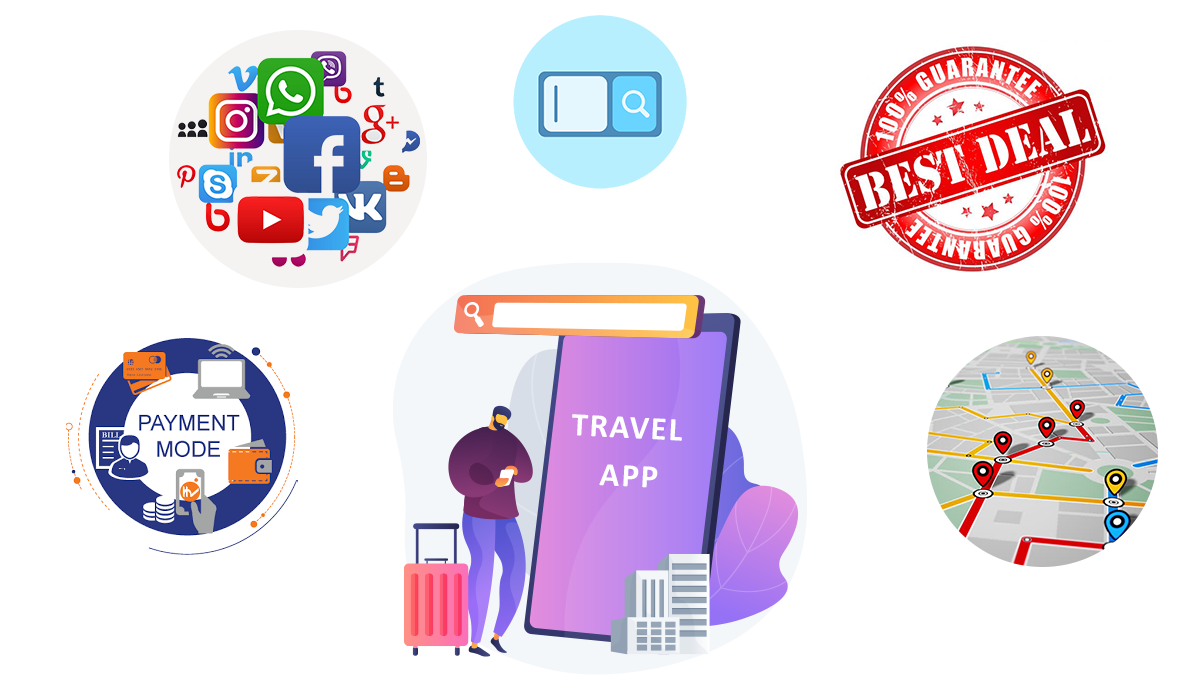 The reason for travel organizer app development extends beyond finding hotels and restaurants at the place you're visiting. Their major highlight is putting forth knowledgeable and engaging travel content to generate revenue and popularity.

The content that a travel app posts are often based on travel guides, reviews, and ratings provided by previous traveler's exclusive tours. When a company decides to dive into trip mapping app development, they give their users a more efficient way to be able to discover their options for tickets, cars, etc.

Also know about Guide apps with A guide on Travel Guide app development 
With other features of travel planner apps such as accommodation and booking, users do not have to spend armpit sweating time trying to find the best available option. The reviews and ratings too will help them make a choice based on real experiences. 
Business models of a travel app 
When travel apps are published on app store/play store they are initially free of cost. After gaining some traction and popularity, the app admins integrate monetization strategies to generate revenue from the app. These monetization strategies are- 
In-app Advertisement


With this, various advertisers pay money to the app admins for advertising their content on the app.



Commission


When users book a trip from an app, the app admins have profited with commissions with every payment made through the app.



Premium Version


Another successful strategy that travel planner app admins practice is the Premium version. With this the app is offered with basic features to users and to avail some advanced features, users have to buy the premium pack.



Market leaders of Travel planner app development 
Many travel agencies have joined their hands to partner with journey planner app development companies. Here we are going to discuss in brief some real market players of travel planner apps. 
Tripit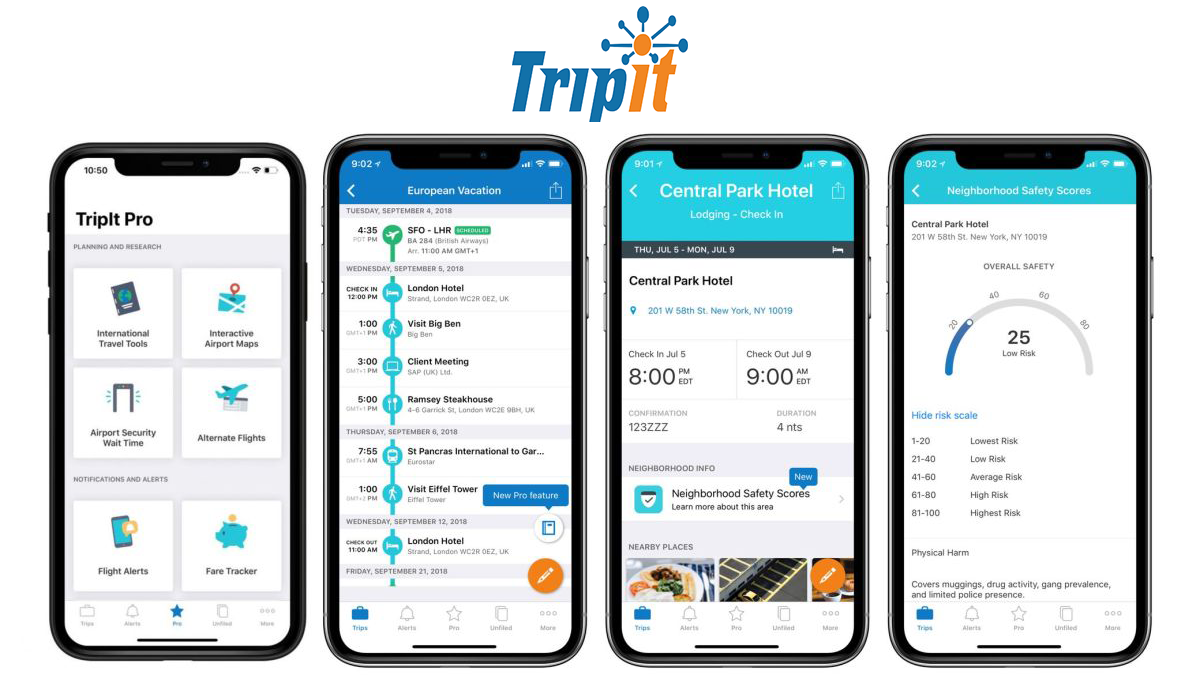 Although this app has pretty straightforward functioning commands, the users still have to send travel details to the admins via emailing platforms. The app then processes the confirmation at once without any hassle and sends back all the details of whereabouts in brief. The highlight of this app is that one can sync their calendar with the app which will include other events, like- parties, meetings, wedding, with your schedule. 
Sygic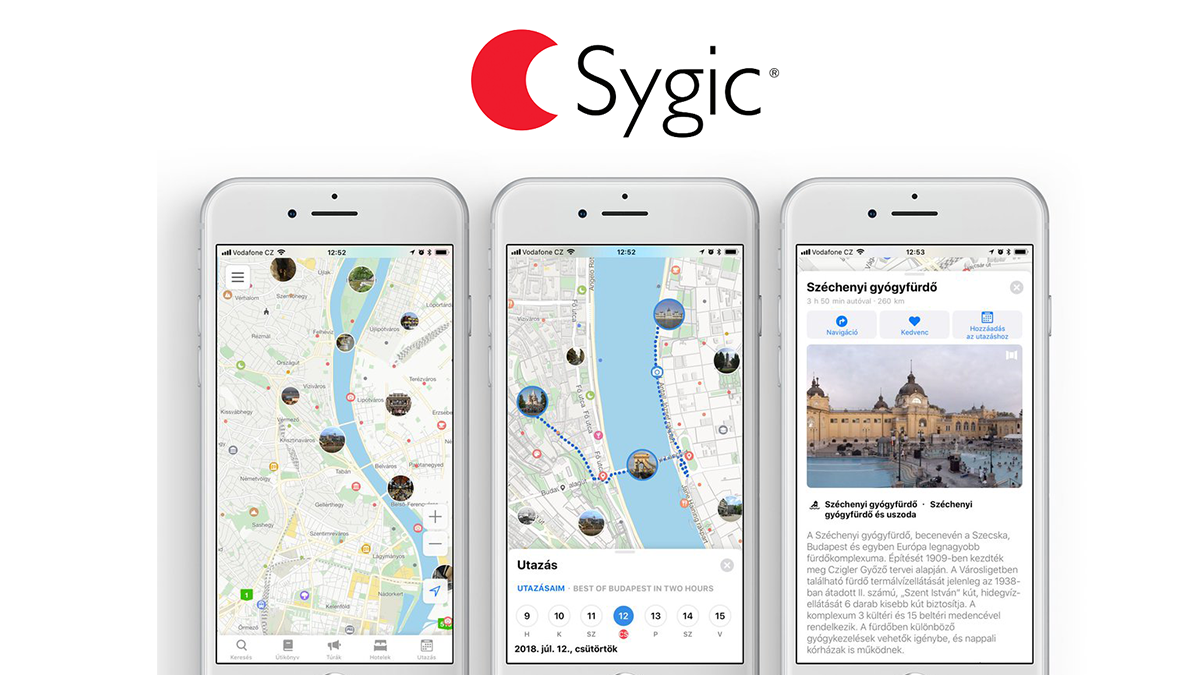 This app is renowned for planning holidays and also facilitates meetings for businessmen. It is stocked with a plethora of options that entails information from over 20 million places. The app has also made available offline maps within the app and for business users it also offers advanced trip planner. 
RoadTrippers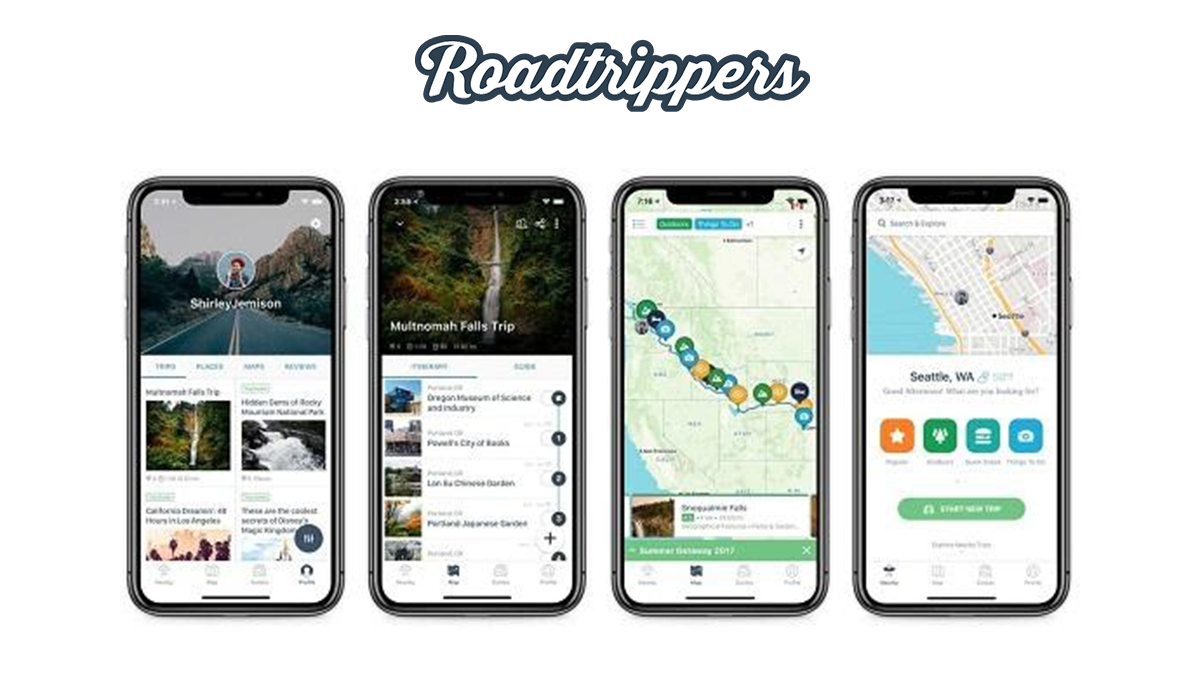 Its name describes it all. This app concerns more about journey than the destination, after all it is the journey that makes a trip. In case that you are yearning for a trip with various stop shops for smelling perfumes, buying candles or simply want some time off to sit at a viewpoint, this app is just perfect for you. RoadTrippers has everything that it takes to turn your black-white journey into a colorful tale. 
Google Trips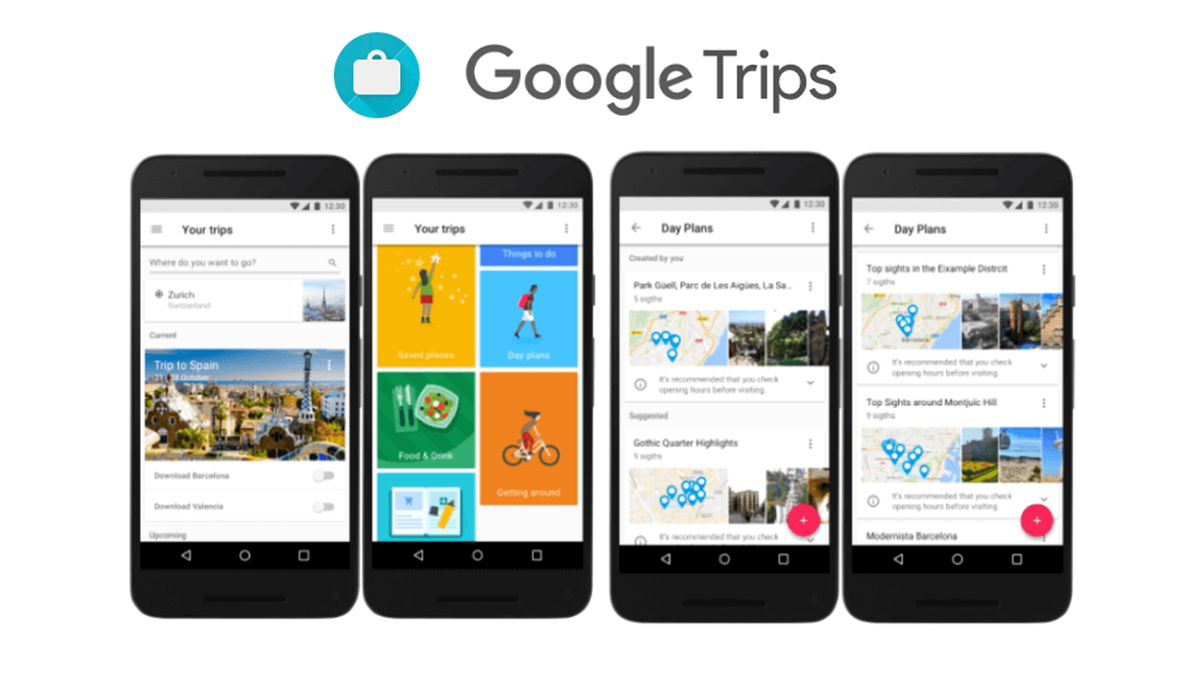 Did you really expect that there is something amazing going on in the world and Google did not send anyone to participate? In the world of Travel Planner App Development, Google has put forward its all-dynamic Google Trips. This app stores your info and assists you in your trips by organizing the details.It also provides day to day plans and suggests you places based on your location, interest and time. 
Hire a top holiday planner app development company  to create such successful travel apps.  
Panel Features 
To build a Travel Planner App, you must know and understand what features are there in different panels of such apps. 
User Panel 
This panel is generally fashioned in a way that has an appealing outlook yet extremely easy to use. Following are the user features that should be integrated in a travel app – 
Login


This is the landing page of any app. Here users log-in to the app to use other features. Users can easily create an account on the app with a phone number or email.

Check Packages


As per plans and preferences, users can explore the options available to select a holiday package. Then can do so by filling out basic information like- number of days, location, etc.

Accommodation Booking


Users can avail the hotel options that come with holiday packages or can choose a different one as per their choices.

Customized Package


In case that a user is not getting what s/he needs from the package that the app is offering, he can simply customize himself a personal package as per his choices.

Availing deals and offers


Once the packages have been selected, users can check out for a deal or any offer on the final expenses.

Cab Booking


A travel planner app also allows users to find cabs to reach popular destinations.

Select Guide


Users can choose a guide that are enlisted in the app along with their name and guiding costs.

Navigation


A travel planner app should have a feature that allows users to find the most convenient path along with landmarks.



Travel Agent Panel 
This is the section of an app where the Travel agents make an appeal to users to choose their services. Following are the features of a Travel agent panel in a travel app- 
Packages


The travel agents list down packages in this section which are available for sale for the users.

Bookings


This is where the travel agent stores and processes all the bookings made by the users.

Editing prices


Packages and deals that are tagged along with the destination can be edited with this feature.

Payments


This feature allows the travel agent to track and monitor the payments made by users.

Hotels and Flight Management


The hotels and flights are listed down for the users when they make searches as per their requirements.

Reports and Analytics


All the reports and analytics of the use of and sales of packages are provided to the travel agent. 
Admin Panel
This panel is for the owner of the app. Admin panels keep the admin updated with recent market prices, and monitor everything about the app. Here are some features of the Admin Panel- 
Request Management


The requests and searches which the user's process are collected by the app as a record for the app admin.

Ads and Promos


Since the admin is the owner of the app, s/he is provided with advertisement and promotional management tools for the content that is published on the app.

User Management


The admin is provided with user management tools with which he can manage and monitor all the users on the app.

Travel Agent Management


The app feature also has tools to manage all the travel agents that have registered on the app.



Advanced Features
Advanced search
Advanced search allows users to find the exact travel package they are trying to find. The users have to fill in basic information that explains their preferences, lifestyle, and choices and in turn, they are provided with the most relevant travel package.
Travel Diary
Integrating a feature with which users can make an account of their travel experience lined up with photos, videos can turn out to be a popular approach. This will encourage users to participate more in the travel packages and also allow new users to confirm the authenticity of the app.
GPS
Traveling to a new place implies that you are not familiar with the routes and maps. This is where GPS comes into play, they help the users to track out the destinations of various places. 
Local To-do's
A decent and highlighted travel arranging application will consistently promote the client to search for places that come out of the tourism package. This feature provides availability of local amenities such as petrol pumps, local restaurants, washrooms, ATMs, etc. 
Social sharing 
In today's world, nothing is successful if it's not on social media. This note can be pinpointed in the case of travel apps too. People love sharing pictures and experiences, social sharing features will help users to keep their friends and family in the loop. 
Additional Services of a Travel Planner App 
Flight Booking App 
These apps allow users to search for flights and be able to book them in a hassle-free manner. Such apps use a price algorithm to buy plane tickets for their journeys. 
Accommodation Booking App
With these apps, users can search, explore and choose the accommodation they wish to live in. Furthermore, they can also leave behind reviews and feedback expressing the service they were provided. 
Transport Apps 
Transport apps allow users to know about the local transport system and places. This feature often uses GPS to detect the location and suggest the nearest available transport option.
Cost of Travel Planner App Development 
To develop a Travel Planner App you also need to know how much it will cost you. There are a plethora of factors that determine the cost of the development of a travel planner app. If we talk about the most common cases, app development companies cost on an hourly basis. It takes around 500 hours for developers to get done with holiday booking app development. The cost of development is around $25 in India which means that your Holiday Planning App Development will cost you somewhat around $20,000 to $80,000. The price will differ on the size of the team that you hire, the features you wish to integrate, and other factors. 
Why Choose Us?
When we are appointed for a development project we ensure that all the features that make your app- uniquely yours are integrated in the app. 
Although most of the companies offer hourly basis of app development, we at TechGropse have flexible hiring and engagement models that can suit your needs and your pockets. Contact us for more information. 
Conclusion 
It is quite clear by now that with the hassle-free way that travel planning apps have been put forth to users, the demand for travel apps is increasing every day. 
If you too wish to try your luck with this industry, hiring a journey planner app development company will be the wisest choice. 
Frequently Asked Questions
The cost of development is around $25 in India which means that your Holiday Planning App Development will cost you somewhat around $20,000 to $80,000. The price will differ on the size of the team that you hire, the features you wish to integrate and other factors.
The content that a travel app posts are often based on travel guides, reviews, and ratings provided by previous traveler's exclusive tours. When a company decides to dive into trip mapping app development, they give their users a more efficient way to be able to discover their options for tickets, cars, etc.
The travel planner app guides are in high demand in the current market. It can generate revenue in following ways
- In-app Advertisement
-Commission
-Premium Version