Tweet Tweet! This blog will tell you all about how Twitter makes money! The blue bird app that turns tables with trending hashtags makes a fortune of money. The question here is how exactly?
In this blog we will talk about the Twitter Business Model: How it works, and what methods it follows to sum up its account balance. So if this topic has got your curiosity worm luring too, let's get started without further ado! This blog is everything you need to read to Know Twitter Business Model. 
What is Twitter?
The social media platform Twitter (TWTR), which was established in 2006, is now increasingly popular with its posts, or tweets, on the Internet as well as other media. Although it is most recognised for the news-breaking tweets sent out by politicians and celebrities, it also gives millions of users a place to express their ideas, engage in conversation, exchange content, and read news stories.
The site itself is free to use for both private users and commercial users. After creating an account, a user can submit messages (or "tweets") up to 280 characters long as well as up to 2,400 times each day. These tweets are automatically forwarded to followers in a feed that is continuously updated.
The selling of advertising services, which accounts for the lion's share of the company's income, and data are how Twitter splits its revenue into two categories. But Twitter isn't alone in the competition, other runners of the race are Facebook parent Meta Platforms Inc. (META), Google and YouTube parent Alphabet Inc. (GOOG), Snap Inc. (SNAP) and more. Now we are moving further to help you Know Twitter Business Model. 
Walking the Twitter Timeline- A Brief History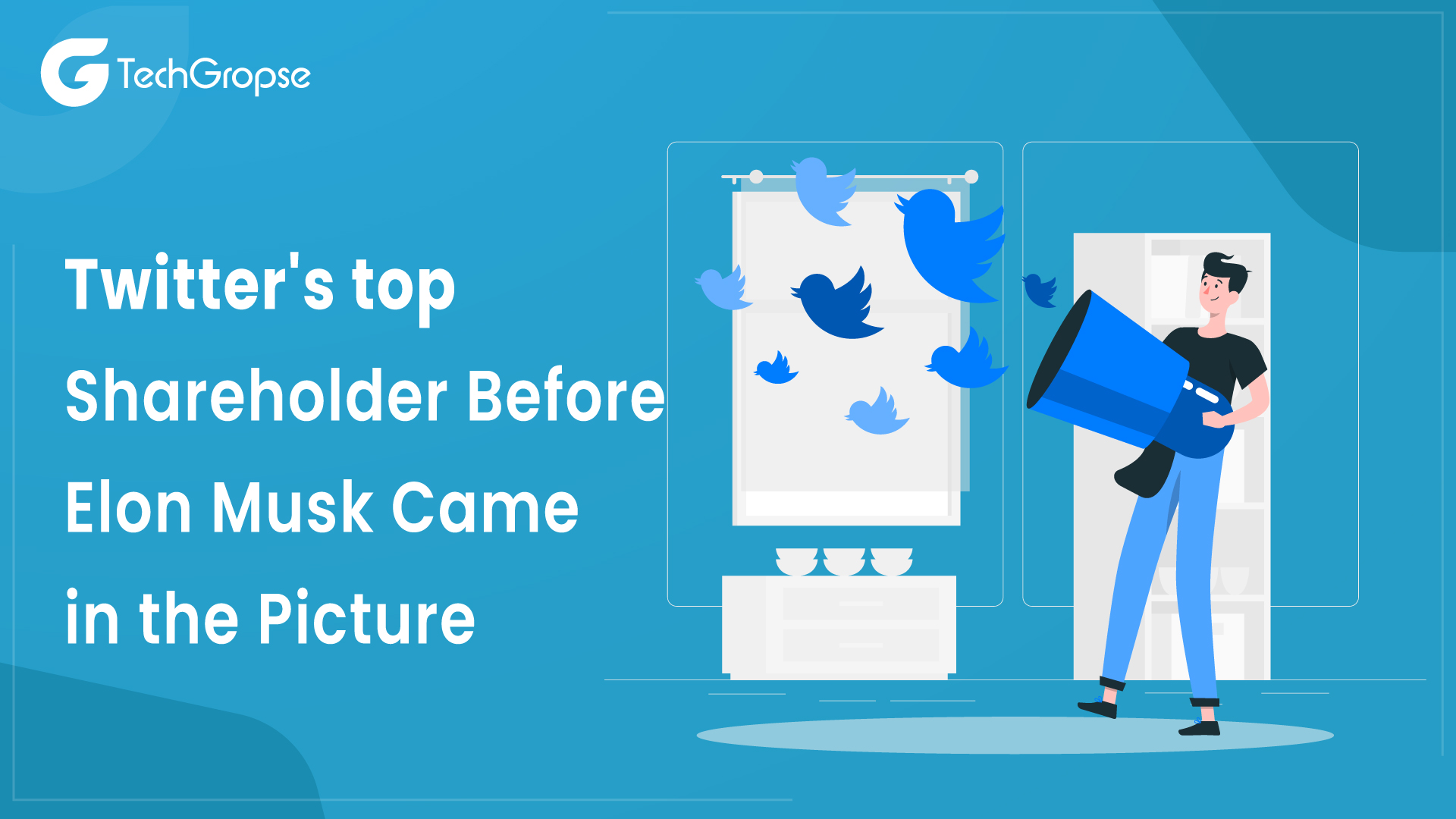 In South Park, San Francisco, a podcasting business by the name of Odeo is where Twitter first debuted. Podcasts were published and collected on the website and directory known as Odeo. The business advanced significantly, but it was up against fierce competition from other digital behemoths like Apple that offered the same services. As a result, the founders and board of Odeo chose to take a different course.
The board of directors of Odeo had to divide into smaller groups in order to conduct a day-long brainstorming session that ultimately resulted in the concept of Twitter. Jack Dorsey, a student at New York University at the time, proposed the concept at the brainstorming session of NY University. Jack termed this idea to be 'a service that uses SMS to tell people what you are upto'. 
Jack went on to describe his concept as a text-based dispatch service that links everyone's phones. Jack's brainstorming group embraced and agreed with the concept wholeheartedly. Jack's suggestion was one of the handful chosen for prototype when each brainstorming group later submitted their concepts. Jack and two other individuals were tasked with creating version 0.1 once demos of the chosen concepts were created. In the event that Jack's new plan didn't work out, the rest members of the team resumed operating Odeo.com. 
On March 21, 2006, Jack Dorsey and co-founders Evan Williams and Biz Stone launched Twitter with the initial iteration of Jack's concept. The first tweet was sent by Jack at 12:50 PM PST UTC-08:00 the same day, with the message "just setting up my twttr" and that is from where the story actually begins. 
This particular Twitter version was fully online. The initial working title for Jack's concept was "twttr," which was created by American technology entrepreneur and key figure in Twitter's success story Noah Glass.
The five-character American SMS short codes and Flickr, a well-known American image and video hosting site, are the sources of the project's codename, "twttr." The fact that someone else had already registered the twitter.com domain was another justification for the usage of the codename twttr. However, they were able to ultimately buy the twitter.com domain roughly six months after the debut of Jack's project proposal, and the site was revamped and given the name Twitter.
Due to the fact that only Odeo users along with their family members could sign up for Twitter at first, it only had roughly 50 users. This was done to stop the concept from being revealed to rivals while development was still going on. A short while afterwards, Twttr Beta released, modestly growing the user base. The complete version of Twitter was made available to the public on July 15, 2006.
Jack Dorsey, Evan Williams, Biz Stone, and a few other Odeo members established the new business Obvious Corporation in October. Later, the new business purchased Odeo along with its assets (odeo.com and twitter.com). In April 2007, Twitter was later separated into a separate company.
Twitter's user base grew quickly when it split off into its own business, and it added additional tweets to the mix. Politicians and well-known public figures like Barack Obama, Oprah Winfrey, and Britney Spears signed up on the platform and made it a success. 
In the middle of all of this, Jack Dorsey was named first ever Twitter's CEO. Twitter moved up from being the twenty-second most popular social networking site in January 2009 because of its rapid growth. The business also took home the "Breakout of the Year" Webby Award in the same year.
Twitter started introducing new features and updating the current service in 2010. Without leaving Twitter, users could view photos and videos from compatible websites like Flickr and YouTube. On Twitter's sixth birthday, March 21, 2012, 140 million users had already signed up, and 340 million tweets were being recorded daily.
Twitter continued to update its software throughout the next few years, and by 2019, it was reportedly the tenth-most downloaded mobile application of the decade (2010-2019). The COVID-19 epidemic contributed to Twitter's increased growth in 2020. The fact that the platform was occasionally used to disseminate false information forced Twitter to identify tweets that it felt included inaccurate information. Additionally, occasionally accounts and tweets from well-known people were being shut down.
Elon Musk, a well-known businessman and investor, made a $43 billion offer to buy Twitter on April 14, 2022. This was short-lived, though, as Elon Musk withdrew his proposal on July 8 of the same year, blaming Twitter for breaking some of the terms of the deal. However after a lot of controversies and amongst a lot of confusion the news finally came out that Twitter had been sold to Elon Musk on Oct,27 2022. 
This was all about the timeline of Twitter even from before when it was launched, now let's move ahead to Know Twitter Business Model. 
How Twitter Makes Money? Know Twitter Business Model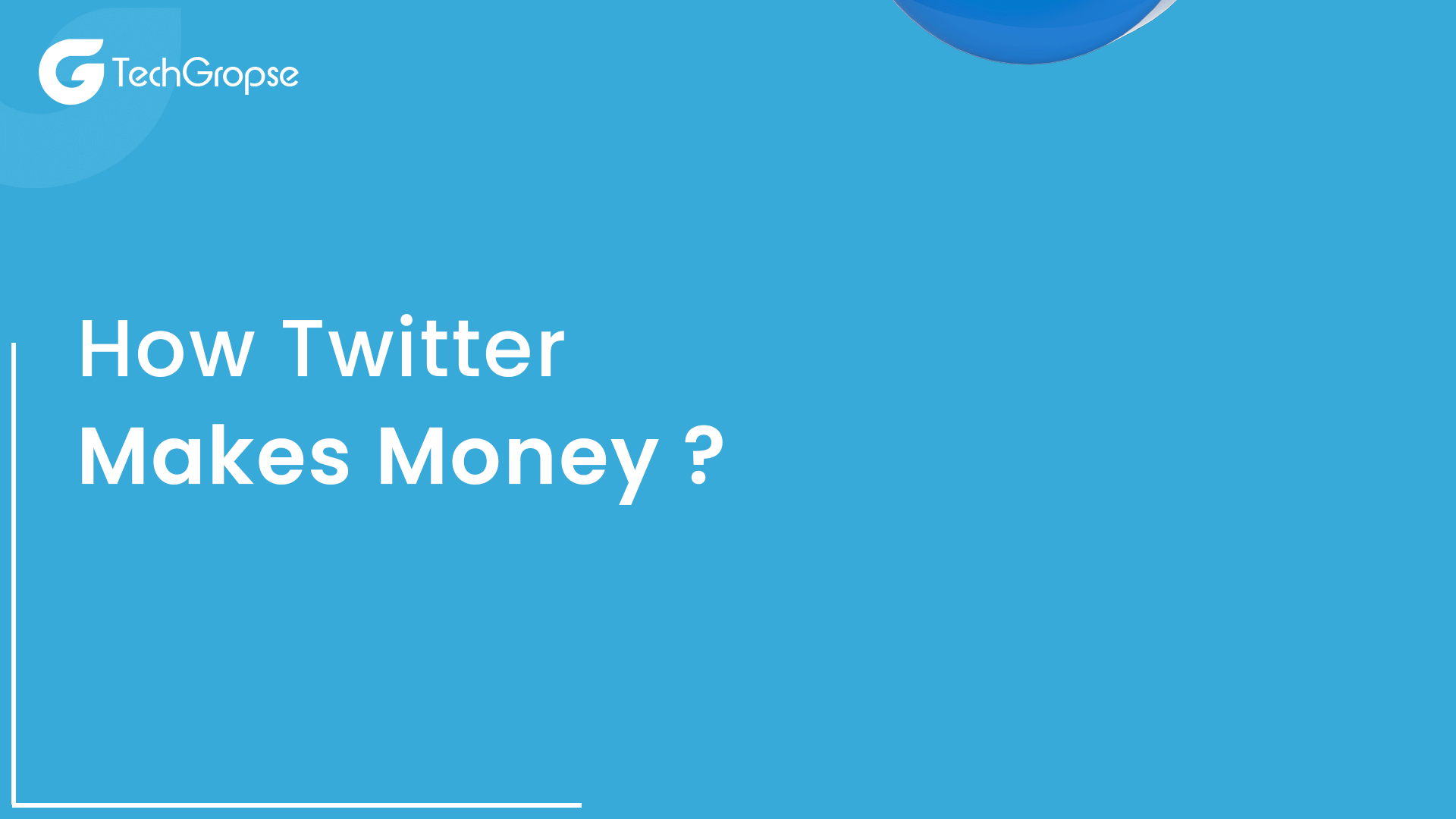 At the moment, Twitter's revenue model is centered on advertising. For their revenue, businesses using this sort of business model rely on marketers who are prepared to promote their products and services on the company's platform. How does Twitter earn money  since it is free to use for both consumers and businesses? Although Twitter has two significant revenue streams, its advertisers account for the majority of its income. The following are the ways that Twitter generates revenue: Let's know twitter business model in detail now- 
Advertising Services 
Over 200 million people use Twitter every month globally. With such a huge user base, brands and companies are drawn to market their products and services to a global audience. As a result, Twitter charges these companies to advertise their products and services on the social media network.
As a result, Twitter charges these companies to advertise their goods and services on the social media network. The Twitter algorithm makes sure that these advertisements appear in the timelines of its users, who are the marketers' target market, providing brands and companies a return on their investment. On Twitter, a variety of advertisements can be displayed. These consist of:
Promoted Ads: Advertisements that show up as regular tweets on a user's timeline but are marked as "promoted." According to a Twitter user's choices, liked content may show up on their timeline. This makes sure that the advertisements are seen by those who could really be interested in the goods or services being marketed. When this type of ad is picked by advertisers they are free to go with the pay-for-performance or pay-for-impression option. If you too are thinking of launching an app like Twitter you should hire on demand app developers that are skilled in creating tools for promoted ads. 
Promoted Accounts: With the help of this kind of advertisement, businesses and other organizations can create a network of Twitter users who could be interested in their services and products. This advertisement functions by recommending the marketers to appropriate Twitter users as "Who to follow." Users are targeted in this kind of advertisement based on their interests, location, and other factors. Users can follow a company or brand's Twitter account if they enjoy the item or service being promoted, which will grow the advertiser's number of followers. Partner with a leading mobile app development company in UAE to curate solutions for your app like Twitter. 
Promoted Trend Takeovers: A trend is a rundown of the most popular topics being discussed right now in a certain place on Twitter. This list is based on terms and phrases that are used more frequently than others by members of a given group. Some trends feature hashtags (#), which makes it easier for others to identify as being related to the trending subject. Users in the area where the trend is emerging can view Twitter trends on their home timelines, alerts, search results, and profile pages. As a result, it is a useful method for marketers to simultaneously reach millions of consumers with their products and services. The revenue generation of twitter however doesn't stop here. Let's Know Twitter Business Model further ahead: 
Data Licensing 
To know twitter business model it is important that you understand data licensing since it's an essential part of its revenue model. In order to access or use some types of data, a legal agreement must be made between the data's creator/owner and the end-user or other party. On the Twitter network, more than 400 million tweets are posted every day. This gives marketers and companies access to a sizable pool of unfiltered public data that Twitter describes as Firehose, which they can leverage to enhance their services.
Twitter offers data licensing that lets third parties use its platform to access, search, and analyze both current and past data. The data obtained from Twitter may be used by Twitter's data partners to gain insights about what their consumers are up to and learn how to better serve their consumers.Users must give approval before Twitter can occasionally share their personal information with marketers.
The second main source of revenue for Twitter is data licensing. In 2020, Twitter's revenue model included roughly 14% from its data licensing services.
Subscription Service 
This is yet another important element to study if you want to know twitter business model. 
This monthly membership service, often referred to as Twitter Blue, grants exclusive access to premium services. This is Twitter's first paid subscription service, which debuted in June 2021. Due to the fact that Twitter Blue is still a relatively new feature, it is only accessible in the United States, Canada, Australia, and New Zealand. Twitter Blue comes with exclusive features such as custom app icons, themes, custom navigation, thread reader, top articles, and the ability to undo tweets and bookmark folders. With all of this Twitter Blue also allows its subscribers to get early access to new Twitter features- all of which comes at a cost of $4.99/month. This feature can be integrated to your own app too with help of leading iphone and custom android app development services. 
Conclusion
This was all you needed to read to know twitter business model. Are you thinking to build app like twitter? With almost everyone on the internet, an idea like it could definitely succeed. Partner with a leading on demand app development company to hire dedicated developers and launch your own app.