Are you seeking out a huge earning platform that elevates a pool of talented people such as musicians and artists? Well look no further, your solution is NFT Marketplace Development coming from the world of Blockchain App Development. NTF stands for non-fungible tokens and is really significant in sectors of arts and games. It's integration with AR and VR stimulates the emergence of distinctive technological solutions.The momentum of NFT Marketplace development was around $250 Million in 2020 is expected to grow immensely between years 2021-2026.
NFT marketplace is not just a platform to earn but is an innovative sphere for talented individuals to exhibit their creativity. In this blog we will learn everything important about a NFT marketplace. This blog will help you immensely in learning about NFT whether you plan to execute a business or are using this platform to buy/sell goods.
What is NFT  (Non-fungible Token)?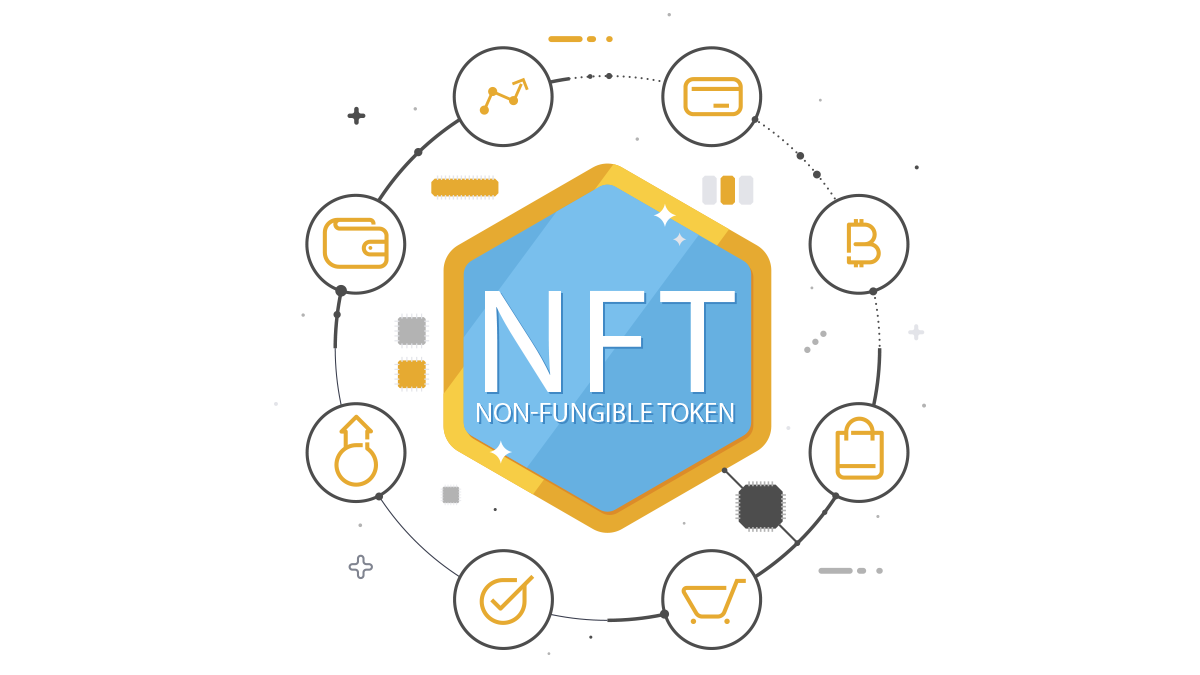 To begin to learn about NFT Marketplace and its ecosystem it is important that we start with a basic definition first. A NFT is a digital asset, each different from another. Its distinctiveness lies in original identification codes and also the metadata. The unique thing about this digital asset is that no one can exchange or trade NFT with any other valuable unit. The NFT units are photographs, tracks, videos, apps, games, etc.
Each NFT unit is different from the other token. In the market there are various features that give it an edge over other digital currencies. The various properties of NFT tokens are listed as-
Indivisibility Diving these tokens into further smaller units is something which can not be done.
Authenticity. Each NFT is owned by someone. The steps to prove and verify NFT tokens are extremely easy.
Non-interoperability. NFTs are never the same as one another. As a result, they are not as straightforward to swap as famous cryptocurrencies such as BTC and ETH.
Tradability. You can trade tokens on a variety of cryptocurrency exchanges. Owners benefit from the better trading platforms. Capabilities are nearly limitless.
Interaction with multiple ecosystems. The creation of non-fungible tokens for digital collectibles is possible thanks to two standards: ERC 1155 and 721.
Liquidity. NFTs can be traded in a non-stop mode. As a result, their liquidity is quite high. A wide range of clients could be interested.
Programmability. Many people associate non-fungibles with complex mechanics such as forging, crafting, and generating. This niche offers an infinite number of possibilities and variations. It's a fantastic place to be creative.
Scarcity. Programmers can impose a variety of specific characteristics that cannot be changed after they have been launched.
Obtain some samples to gain a better idea. The following are some of NFT's most well-known examples:
These are excellent non-fungible token instances. If you have any of them or are looking for specific items, you already know where to look. Let us now lead you through the construction of the NFT marketplace.
Original digital piece of art
Digital collectible
In-game item
Domain
Music track
Video
NFT art app
Essay/Creative writing
Unique pair of shoes
Pattern
Ticket/coupon
These are excellent non-fungible token instances. If you have any of them or are looking for specific items, you already know where to look. Let us now lead you through the construction of the NFT marketplace.
Factors That Characterize Non-Fungible Token Marketplace
This type of business can be based on a variety of things, from the gaming industry to collectibles and digital assets. The number of tokens that NFT developers can create is limitless. The following are the major characteristics of NFTs that interest industrial players:
Unified tokens
Unique tokens
Rareness
More power to ownership
Transparency
Compatibility
When you combine trustworthiness, ease of transfer, and indivisibility, you have plenty of reasons to participate in the development of the NFT economy.
Launching Non-Fungible Tokens Marketplace as Personal Business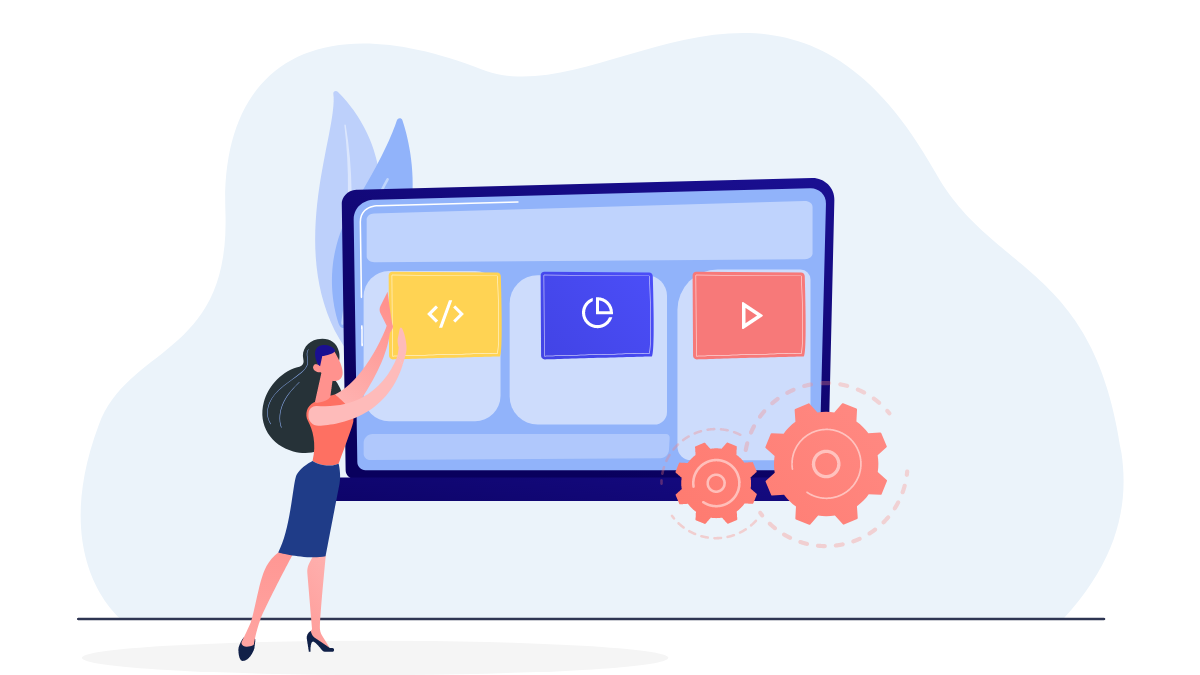 Do you want to start a business with an NFT marketplace? You should target your audience before launching it. Furthermore, you must identify difficulties that you intend to address. These difficulties are determined by the issues that your potential customers are facing.
Then after, make a list of the essential components of your prospective NFT firm so you don't forget anything. Select the best NFT marketplace development strategy and Blockchain app development company for your needs. If you decide to build a one-of-a-kind NFT marketplace from the ground up, keep the following phases in consciousness:
1. Target Niche
Advises investing on a vertical market rather than a horizontal market. The very first implies that its members aspire to deliver goods/services that satisfy the needs and wants of a specific consumer segment. Amazon and eBay are not the finest examples thus far since, as horizontal vendors, they provide everything to everyone.
2. Propose User Roles
While working on a NFT Marketplace you must choose carefully who should perform the user roles. They could be buyers, artists and admins.
3. Define Your Project and Design
The project documentation is the first step in the platform creation process. It's a procedure, but if you don't have any documents, you risk wasting time in the future. In-house employees do not require the same level of paperwork as offshore professionals.
4. Move to Creation
It's time to put your design ideas into action once you've finished it. Choose the framework that you believe best fits your objectives. Some people may consider hiring a professional NFT developer to ensure high performance and reputation. They help you save time and money.
5. Apply Smart Contracts Token Generator
In the process of an NFT marketplace creation, back-end development looks different. The majority of info is confirmed on blockchain app development. If you want to make an app decentralized, pass internal logic to the decentralized part.
YOU MAY ALSO LIKE: Benefits and Applications of Blockchain Smart Contracts Explained
6. Examine and Deploy
Testing and deployment are the last but not least important stages. It's all about spotting and avoiding potential problems. Software testing ensures that your project is running well. Post-launch support is also essential for keeping bugs at bay and ensuring the platform's quality of service. Do not release the service until you have thoroughly tested its functionality. Is the finished result up to par with your expectations? Consider how it would be received by users. This stage is crucial for establishing credibility and delivering good results.
Remember the essential elements that your NFT marketplace project should have before you start working on it. You'll also learn how to compute the pricing.
Must-Have Features of NFT Marketplace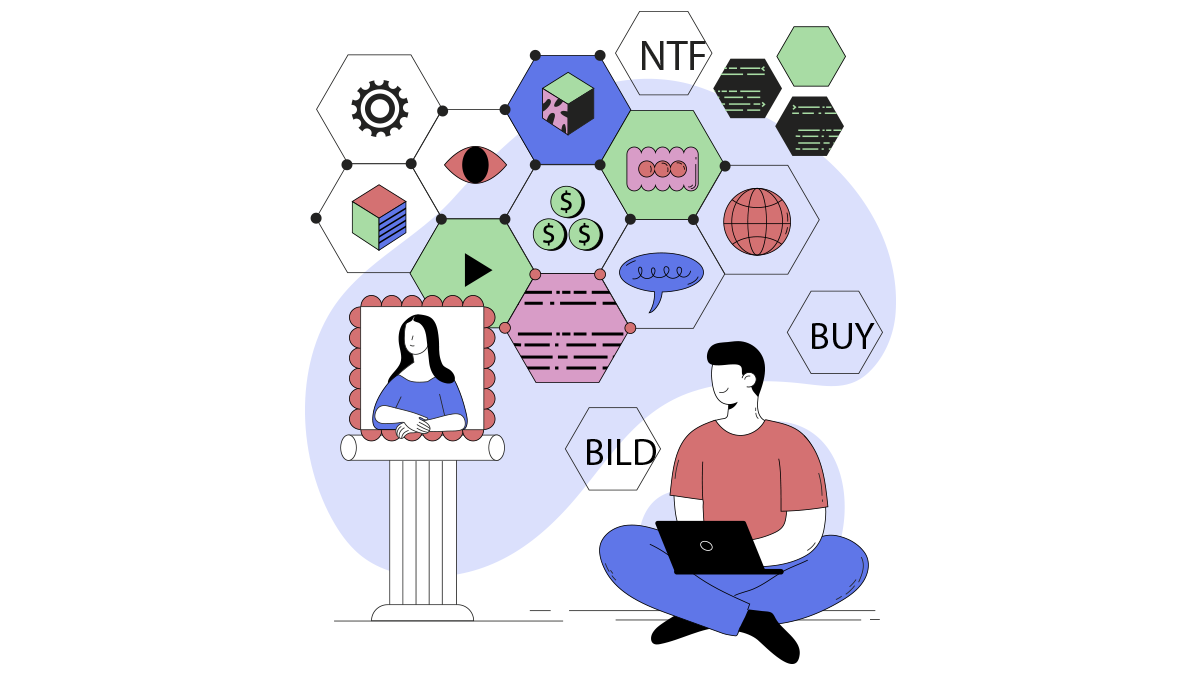 Prior to actually going over the subsequent characteristics, consider the following primary reasons why non-fungible tokens and NFT marketplaces in general pique people's curiosity. Blockchain app development services help to enshrine rights and make working with digital assets more easier. NFTs can also be freely traded. What's more, the best blockchain app development businesses give consumers peace of mind that they'll get exactly what they want.
A consumer must be able to obtain reliable information about things they require promptly and with minimal effort. An NFT market should include the following features:
1. Storefront
It is the most important feature. It should provide information such as bids, previews, owners, and pricing history, among other things.
2. Advanced Token Search
A customer must get robust data on items they need quickly, with minimum effort. An NFT marketplace should have all items sorted by some features (for example, music, images, videos, art, memes). Quick search enhances customer satisfaction.
3. Filters
This feature is similar to the preceding one in that the goal is to assist users in quickly and easily selecting the appropriate product. Divide all offers into numerous categories that will influence the buyer's selection in the majority of cases. Prices, new items, hot deals, best-sellers, and other factors might all be considered. Users will select things they require more quickly, increasing the likelihood of purchasing them.
4. Creating Listings
Customers should have the ability to create and send collectibles. Ascertain that they can do it swiftly and without difficulty. Create a page where clients can upload a file and type in precise item information. Title, tags, and description are all required.
5. Listing Status
This option should benefit those who sell goods and pass the item inspection approach. With the affirmation approach, it is possible to analyze the situation more closely. This feature is useful for collecting and verifying collectibles.
6. Bidding Option
It is vital for every e-commerce enterprise to allow customers to both buy and bid on things. It attracts more users because some people prefer flexible pricing and don't want to pay full price for collectibles. Bidding is always entertaining. If you're using an auction feature, don't forget to include an expiration date. Participants who have registered should be able to access information about the current status of their bids. It will assist them in deciding whether to purchase or continue to place new offers. A separate key feature is an auction watchlist.
7. Wallet
Users require a secure location to obtain and deposit non-fungible tokens. Not all solutions are feasible because someone may pose a risk to the safeguarding of funds. Which is why the NFT market service must have an ewallet so that tokens can be safely saved and submitted. Instead of forcing your customers to sign up for other online wallets, create and offer a connected, "native" wallet. First and foremost, consider their comfort. You should not make a wallet from the ground up. Consider integrating your service with Formatic or Coinbase, for example. You may need to compile a list of the most popular wallets and incorporate them into your platform. Do everything you can to make storing and submitting easier.
8. Ratings
This is a tool for newcomers. Novice may be unsure about where to begin, how the system works, or how to make quick decisions. Looking at one's rating to see if other users think this particular merchant to be trustworthy may be sufficient. Participants on the platform may review others and provide comments based on their impressions thanks to ratings. It will allow others to assess each user's credibility. Users who receive the highest ratings are rewarded handsomely.
Spend some time deciding on some technical components after comprehending and establishing the characteristics for an NFT marketplace platform. You must also pick if you want to use ready-made instruments or create your own.
Building an NFT Marketplace: What is the development cost?
What is the cost of development charged by blockchain app development companies to create an NFT marketplace? When you are out there to develop a project, budget is always a prime concern. The cost of development of NFT Marketplace depends on the services that a blockchain app development company integrates into the development. There are various factors that determine the cost of development, one of them being-  the platform that you wish to develop it for. You can choose from options such as OpenSea SDK or a custom solution on Ethereum.
Although ready-made tools are more expensive, they are more effective and save time. In the case of fully customised development, a user will want a unique estimate.
Selecting and implementing an already created template is a good method to cut costs and save time. You won't hit your head against the wall because it's already set up.
The cost of specialized NFT development services will be higher than the cost of other options. Their expertise should create a user flow, features, and a final project that is completed on a blank page.
Another element is complexity. What number of features do you intend to include in your project? Is it necessary to have a complicated user interface and navigation? The more difficult it is, the more expensive it is. Expect to put up some effort.
It's possible that the entire process will take more than 1000 hours. The cost of a platform like this starts at roughly $47,000. The highest pricing for NFT markets are set by development teams from the United States and Western Europe, whereas professionals from Eastern Europe charge lesser rates while meeting all quality standards. Finally, the cost of a project is determined by the requirements and expectations of each client. Consider what you want to accomplish with it and how quickly you want to accomplish it.
FAQs