The days of the havoc created by computer viruses in our lives are long gone as we have propelled ourselves in future technologies. We started relying on smart devices by thinking that smaller devices offer a wider variety of security options than traditional computers' security options.
We ensured smaller devices like smartphones would comprehend unbreachable security options and made them an inseparable part of our lives. We store a bulk of confidential information on our smartphones. We forget that the malware coders still exist, and they are improvising. It is one of the primary reasons why we need a reliable best antivirus apps for our smartphones.
Best Antivirus Apps for Mobile Phones in 2020
Antivirus applications and antivirus software are used for malware and virus prevention and detection. In this article, we will go through the list of top ten antivirus apps for both Android & iOS platforms as both of them are widely used across the globe and always serve as the first choice of proficient developers.
These top antivirus applications offer various privacy and anti-theft characteristics, and some of these apps are free, with the highest levels of malware detection and prevention. Let's cut to the chase and dive into this list of top antivirus apps, their features, with their download links.
10 Best Android Antivirus Apps 2020
Android malware isn't going to vanish- make it sure that you're safe using the best antivirus apps for Android:
10. Sophos Intercept X
Sophos Intercept X is the best free antivirus for Android mobile phones, and yet, it doesn't have the slightest banner of any advertisement like other freebie applications. Sophos Intercept X surely understands the risks attached to advertisement banners, and these risks aren't worth taking.
Sophos is one of Android's best antivirus apps. It contains all the basics, including malware security, a virus scanner, web filtering, app security, anti-theft, WIFI safety, and other stuff. All this is done free of ads. The given functionalities of Sophos are worth trying.
Key features of this top antivirus for Android:
Scans app for malicious content.
Block pages containing malicious content.
Robust web filtering
Wi-Fi security.
Download this best antivirus app for Android
9. DFNDR Security
DFNDR is an Android antivirus app that ensures the efficiency of your smartphone is optimized. The AV-TEST Institute has called it the highest-ranking antivirus application. DFNDR is more than just a simple virus cleaner.
It is an all-in-one mobile security software with anti-hacking and anti-phishing functionality. It can also speed up your internet connection by closing bandwidth competing context applications. It is packed with a wide range of powerful features, and it is a free antivirus app for Android phones.
Key features of this free antivirus app:
Anti-hacking feature.
Provides an in-built app lock.
Maintains regular updates.
Memory booster.
Download this best free antivirus for Android phones
8. AhnLab V3 Mobile Security
South Korean AhnLab 's security app is not as well-known as the other ones on this list, but it has very high detection rates for Android AV-Test malware. It was upholding 100% of the challenges, thus ranking among the best performers.
Another significant strength of this app is its success, even on older Android devices, and its use of the system's resources is usually undemanding. Also, it has an integrated booster to improve the output of your smartphone.
Key features of this best antivirus for Android:
Simple interface.
Works perfectly on older Android versions.
In-built app locker to protect privacy.
Notification alerts for malicious QR code scan.
Download this antivirus for Android
7. ESET Mobile Security
ESET Mobile Security is a powerful antivirus app and anti-malware application for smartphone or tablet protection on your Android device. In the antivirus and anti-malware world, ESET is another big name.
After downloading, you get 30 days free to automatically test all the cool premium functions and experience what a robust Android experience means. It has a decent range of features, including scans, theft support, safety auditor functionality, scan planning, etc. However, the configuration process seems a little invasive.
Key features of this best antivirus for Android phone:
Identify vulnerabilities of Wi-Fi.
Anti-theft feature.
Detailed security report.
In-built app lock for safeguarding privacy.
Download this antivirus for Android phone
6. Avira Antivirus
The mobile Avira app is an antivirus app that deserves a significant thumb-up on its antivirus engine's consistency from independent testing labs. The free version is advertised but includes several items, including a permission manager for data security applications.
The app has the basics such as system scans, real-time security, external SD card scans, and much more. Other features include protection against hacking, privacy monitoring, blacklisting, and even system management tools. It's a lot lighter than Norton and other applications.
Key features of this best mobile antivirus:
Identity safeguard feature.
Provides an in-built VPN system.
Provides ransomware protection.
Phone locator for the anti-theft feature.
Download this best antivirus for Android smartphones
5. Safe Security
Safe Security was known as 360 security before getting rebranded and is a useful mobile device with both application lock and antivirus capabilities. This application helps you to protect your tablet or smartphone and provides real-time protection and on-demand features.
Safe Security is backed by Chinese antivirus company Qihoo 360. The interface of the Safe Security application is cluttered with various features, including an app lock, performance booster, and memory cleaner.
Key features of this best mobile antivirus:
Helps in cleaning the junk from the device.
Reduces the power consumption of your phone.
Inbuilt app lock providing higher confidentiality.
Anti-theft feature.
Download this best antivirus for Android smartphones
4. AVG Antivirus
AVG is a tablet and mobile antivirus app. This simple application lets you protect your mobile device from spyware, viruses, and malware. With one button, threats can be detected and eliminated.
Some useful features are available for a period of testing of 14 days for Android devices. Also available in the play store are AVG's many complementary applications, such as AVG Cleaner, AVG Safe VPN, Alarm Clock Xtreme, and Gallery Game.
Key features of this best antivirus for Android phone:
Performance improvement to improve battery life.
Vault photo for photos locking.
The device and contents can be secured.
It is possible to search for malware email, web content, SMS.
Download this antivirus for Android phone
3. Norton Mobile Security
Even in the free edition, the latest version of Norton's antivirus app provides excellent Android protection. The app mainly offers a detection rate of 100 percent and prevents malware, spyware, or Android viruses that slow your device.
You may trigger an alarm to locate your missing device, lock your device remotely to prevent data theft, or block unwanted calls or SMS messages. It features various programs such as the task locker and the password manager available in the Play Store.
Key features of this antivirus for Android phone :
Auto-scan of apps for better app optimization
Call protection.
Wi-Fi scanning.
Constant checks on trojan viruses.
Download this best antivirus for Android mobiles
2. Avast Antivirus
Avast is a software that can protect your Android device from malware or viruses. Avast free edition for Android contains many insane features to defend your smartphone against viruses and other threats. It is undoubtedly one of the best Android antivirus apps.
With a single tap, the antivirus engine scans dangerous or corrupted applications and trojans and provides full spyware and virus protection. It has some in-app purchases to delete advertisements and access device locking and some other advanced features.
Key features of this antivirus for Android phone:
You can search for the vulnerability and risks easily regularly.
It will detect malicious applications before you install them.
Image vault for unauthorized exposure to safe images.
Accessible web browsing security protection.
Download this antivirus app for Android phones
And the best Android antivirus app is:
1. Bitdefender Mobile Security
Bitdefender is another powerful tool in the antivirus segment for Android. This antivirus app offers installation and testing on request and lets you protect your phone from different threats. On top of it, online privacy and personal information are taken care of by the system.
It also protects devices by using real-time scans, making Bitdefender a worthwhile competitor for Android's best security app. Bitdefender also has a paid version (Mobile Security & Antivirus Bitdefender) that offers 14 days of a free trial.
Key features of the best antivirus for Android phone:
Inbuilt VPN.
Protection from adware.
Provides an anti-theft feature.
Reduces battery optimization.
Download the best Android antivirus app
iOS Users Must Bust the Myth & Secure the Devices
There's a myth out there for the users of iOS that iOS can be successfully propelled without an antivirus application. But is this right? If you are purchasing or downloading any application from third-party sources, then having this myth in your mind can be fatal for your iOS device because cybercrimes have become a major threat in this increasingly connected world.
By keeping in mind that no system is safe, downloading one of the best antivirus applications for iOS isn't bad. This article was all about the best antivirus applications dedicated to the protection of iOS devices. If you're an Android user and want to keep yourself more secure, you can check out Best Antivirus Apps for Android in 2020.
5 Best Antivirus Apps for iOS 2020
Don't exist in the dilemma of security- implement one using the best antivirus app for iOS:
5. F-Secure SAFE
The F-Secure SAFE features a personalized browser that offers different ways to ensure your protection online. It begins with quick web filters, preventing links to unsafe websites, and reducing malware risk. Web security is critical, even if your iPhone can not be infected with a malicious file.
One of the best things about F-Secure SAFE is its web filtering. You remain safe while browsing the web and keeping you away from dangerous sites with security and privacy tools. Also, banking security means that the banking sites you visit are safe and authentic.
Key features:
Ensures banking protection.
Content filtering for ensuring suitable web content for children.
Device locator for ensuring anti-theft controls.
Blocks malicious web content.
Download for iOS
4. Trend Micro Mobile Security
Trend Micro's safe surfing is a protected browser that supports private surfing mode, which means that your history is not registered. A complementary anti-theft feature enables missing devices to be found via GPS, Wi-Fi, or cell towers.
Trend Micro Mobile Security should be the first choice for web browsing. It is not like the other four on this list that typical antivirus defense does, but it focuses more on web security. It provides you with the filtering of web content that prevents you from suspicious malware-laden websites.
Key features:
A lot of free features.
Inbuilt Wi-Fi checker for avoiding eavesdropping attacks.
iMessage protection from spams.
Facebook and Twitter privacy.
Download for iOS
3. McAfee Mobile Security
You must have heard the name of McAfee in the past. It is one of the best apps for virus protection. Anti-theft, backup contacts, local safe storage for your media files: all is very familiar. But you may find the app more interesting as you beguile by its enormous features.
McAfee is a network security giant and uses a data encryption scheme. McAfee allows you to connect various Apple devices and monitor your phone or other iOS device location. It has a media vault included using which you can securely hide images and videos.
Key features:
Online web advisor for securing you while browsing.
Powerful parental control.
Inbuilt media vault for securing your images.
Comprehensive anti-theft tools.
Download for iOS
2. Lookout Mobile Security
Lookout is a lesser-known iPhone antivirus application, but it is one of the best available tools. One of the highlights of Lookout is that four layers of in-depth malware and virus security are offered. It provides some fantastic features, one of which is a real-time monitoring system.
If linked to an unsafe wireless network, the Wi-Fi scanner will also warn you. A built-in VPN feature called secure browsing is available in Lookout. You can use a 256-bit AES encryption key to encrypt your link and keep your data secret while surfing the web. It further provides a backup option, which is very handy.
Key features:
Regular security checks.
Provides anti-theft solutions.
Inbuilt VPN.
24/7 restoration assistance.
Download for iOS
And the ultimate winner for the iOS antivirus app is:
1. TotalAV
TotalAV is undoubtedly the best antivirus app for the iPhone. It is used as the best aid. It will help you clean your iPhone from unwanted file copies, duplicates of photographs, and screenshots, which can overwhelm your computer. It provides you with massive features with the free version.
It provides you with data breach protection. Its main aim is to get rid of easily redundant items. It offers stable online banking and VPN encrypting for your online activities that are running on your browser.
Key features:
Anti-malware features.
Ensures Wi-Fi security.
Data breach check.
Block dangerous sites.
Download for iOS
The Market of Mobile Antivirus Apps
Need: It is impossible to store your private data on your phone in an age of data leaks and persistent privacy threats. At least, not without some robust mobile protection software safeguarding it. Your smartphone or tablet must have the best antivirus software installed. Cell phones are the world's most-used devices, and therefore, they can be a massive target for malicious users.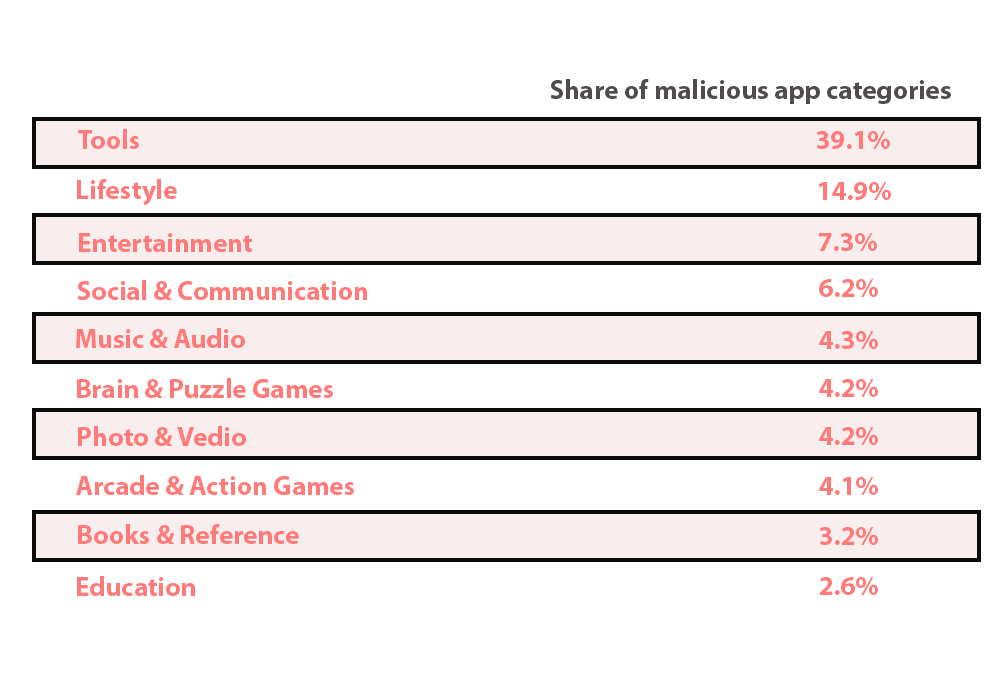 Scope: According to a MarketWatch study, the antivirus and firewall software market value are over $37 billion. You can just imagine the whooping revenue generated by antivirus software and applications. This data implies one more thing: no system is safe. As an OS powers every smartphone, there is correspondingly a wide range of existing malware.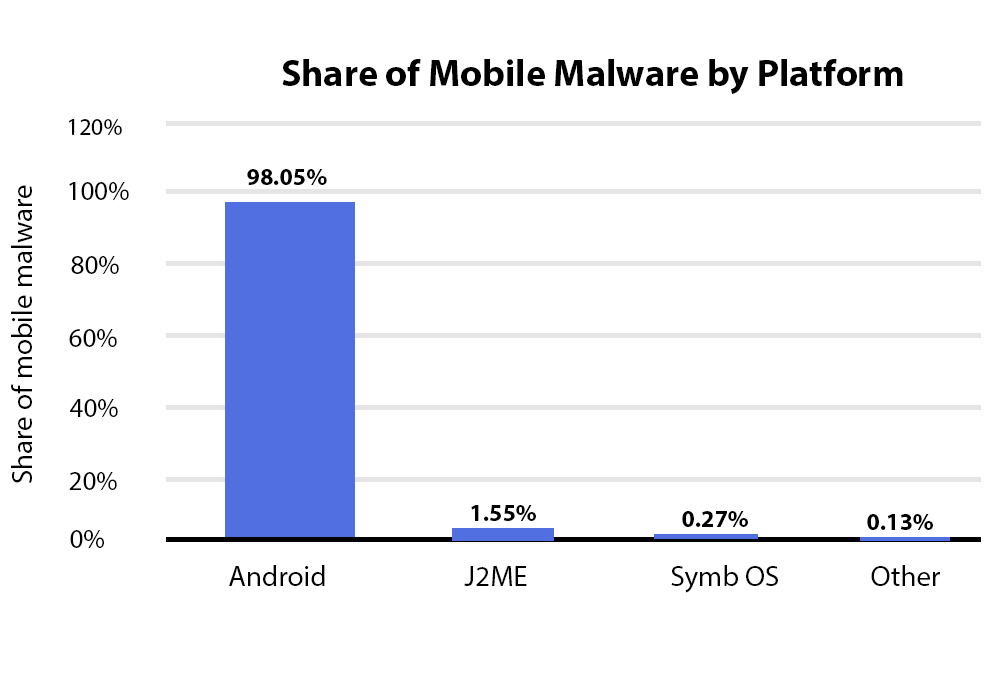 Rise & Only Rise of Antivirus Applications
The scope of viruses, backdoors, and Trojans arises only when there is a massive security fault from the developer's side. Organizations should always ensure that they are continually updating the applications for submerging the loopholes, and developers should always focus on creating a bug-free application. Minor bugs in the initial phases end up becoming a significant security concern after the launch. It raises significant concerns about online security, particularly how a business's data is protected while many users access shared IT systems remotely.
People are so dissolved in work that they seem to forget about the individual level's security concerns. This sheer comfort of people allows hackers to manipulate their data and gain invalid access in their respective devices. Trojans and ransomware are created alarmingly for mobile devices, so malware blocking is crucial along with virus scans. The listed antivirus applications will always shield your smartphones in this critical phase of alarming cybercrimes.