In this blog we are going to help you learn almost everything about the Business Model of Fetch Rewards app, how to build an app like Fetch and much more. 
Have you ever heard of the Fetch app? Wondered how it earns money even after letting its users redeem points? Well the Business model of Fetch app is definitely something to know about if you are an entrepreneur looking for high-revenue generating business opportunities. So without more of chit-chatting let's take a look into the topic-
What is Fetch Rewards?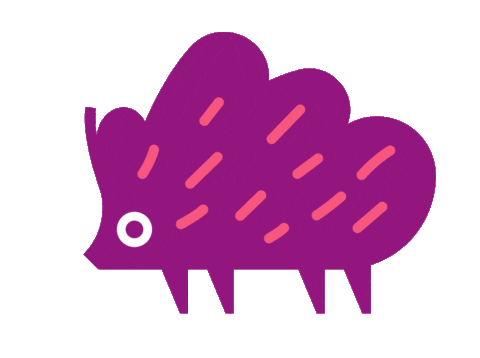 Fetch Rewards is a consumer loyalty retail platform that is very simple to use. With such a platform users can register on the site and earn rewards for purchasing grocery and other items. They can use these rewards to earn cash backs and gift cards.
Fetch rewards platform has partnered with a number of retail companies, businesses and even online marketplaces.  In exchange for connecting them to customers through its network of registered users, the company pays these partners a commission.
The Fetch Rewards site lets users link their email or amazon account with their profile so they can shop online efficiently.
The user earns points for each receipt they upload to the website, depending on its worth. Amazon, Walmart, Shipt, Target, Costco, and Instacart are the top few participating online retailers to name amongst many.
Fetch Rewards Market Value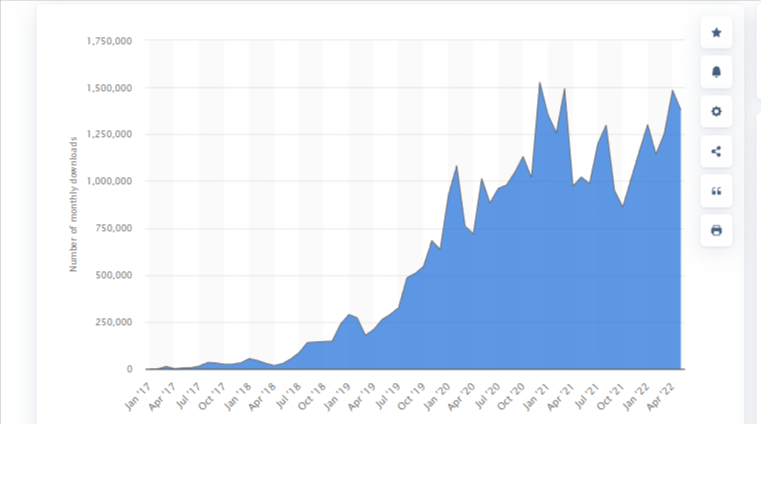 As per the Crunchbase report it was estimated that Fetch Rewards has secured venture capital financing in 10 rounds totaling $581.8 million.
 It has various prestigious investors like e Greycroft, Softbank, e.ventures, ICONIQ Capital, DST Global, Loeb Enterprises, Wisconsin Investment Partners, and many more.
Fetch Rewards secured $240 million in Series E fundraising back in April 2022, valuing the company at almost $2.5 billion today.
CEO Wes Schroll stated that the business anticipates $100 million in sales annually at its last Series C fundraising round (run rate based on November 2020 numbers).
These numbers are very encouraging to ignite your interest in knowing more about the Business Model of Fetch Rewards app. Which leads us to answering the most important question- How does Fetch Make money, what is its business model?
What are the Features of Fetch Rewards App?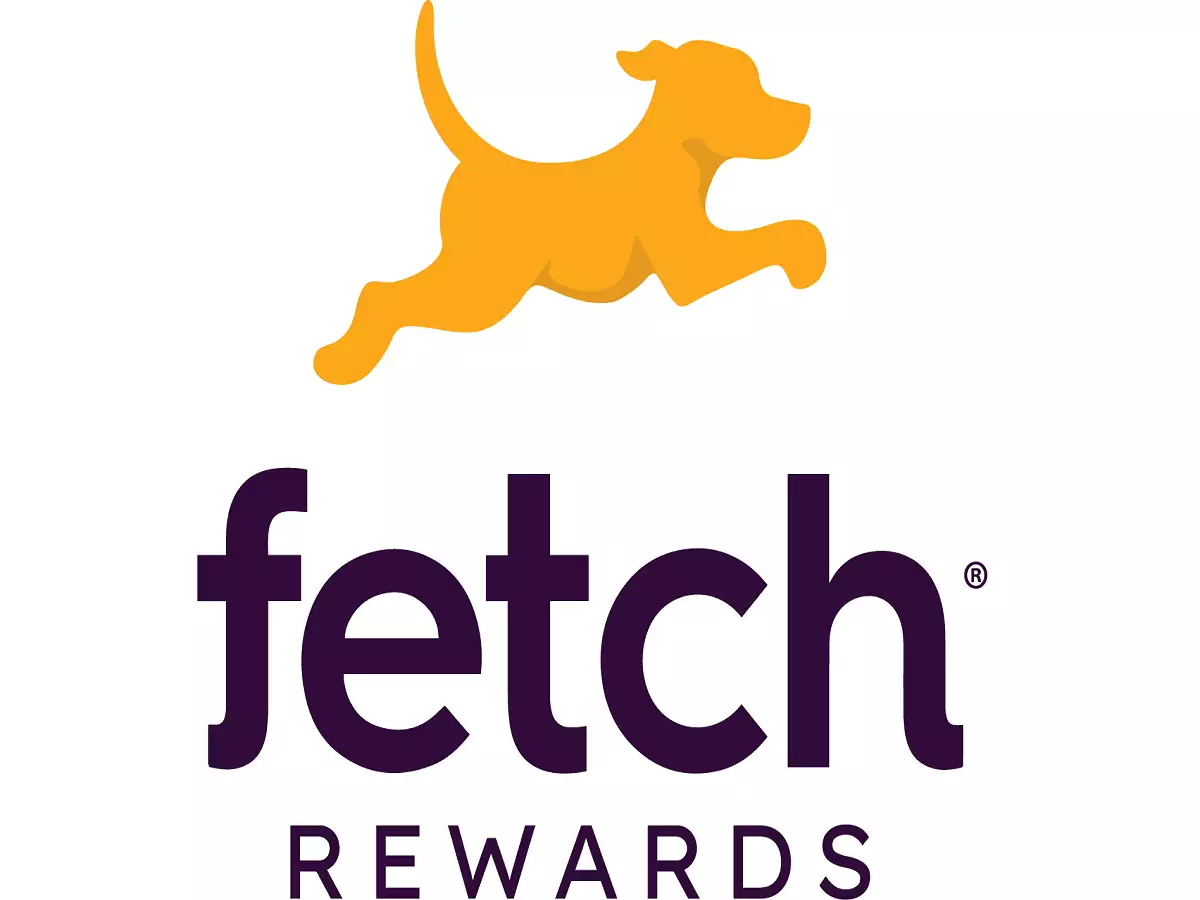 Before getting straight to understand the Business Model of Fetch Rewards app, it is imperative that you first know what features actually make Fetch work. You should analyze the features that services like Fetch provide when thinking about investing in Fetch Rewards app development to create your own rewards app.
Consider implementing the most crucial and popular features as well as ones that are absent in other applications to improve your app even more and climb on top of competitors. Let's now explore the set of features that make Fetch such a great loyalty exchange platform.
1. Registration
Users of Fetch Rewards have three registration options to select from. The first step is to register using a Facebook or Instagram account. The second is a regular registration process that includes a name, email, and other contact information. The third is phone number registration. More people will sign up for your app if registration is simple and comes with multiple options.
2. Rewards
Users of Fetch Rewards are awarded with gift cards with values ranging from $3 to $50. Some users choose to take advantage of lesser prizes instead of waiting to collect more points to receive greater benefits.
3. User Profile
Users should be allowed to change and add personal information to their user profiles. A loan app should allow users to upload photographs, names, and put short descriptions about them. You can partner with a leading On demand app development company to integrate such a feature in your app.
4. Special deals
The special offers are displayed on the homepage of the Fetch app which is commonly called the discover page.  You can use these offers to earn thousands of bonus points which you can further use for:
Grocery Products
Pet Supplies
Magazine Subscription Plans
Medicines
However you may have to meet certain terms in order to avail these offers. These terms may include conditions such as-
Purchasing a particular size
Buying a specific size
Buying more than one products of same brand
5. Notifications
Improve user engagement by using push notifications to alert users to future sales and promotions. Keep users informed of their point totals as well.
6. Referrals
The account creator and the user who shared the referral code each get 2000 Rewards Points when someone registers a new Fetch Rewards account using their referral code. Additionally, users receive 2000 points when they open an account and another 2000 points are awarded for scanning their first receipt. The amount of points can be earned by recommending friends to download the Fetch app is unlimited.
7. User Activity
Users' app statistics and basic points information, including recent receipts, points earned, and total spent, are displayed in the Activity section. Hire  dedicated developers to develop a feature like this in your ecommerce app.
If the business model of Fetch Reward App intrigues you and you wish to develop an app like Fetch Rewards then you must make sure to partner with a leading Rewards app development company to integrate the above mentioned features when you build rewards apps.
How Does Fetch Rewards App Make Money: Business Model of Fetch Rewards app
Fetch Rewards generates revenue from interchange fees and commissions paid by the businesses it works with. The Fetch Rewards business concept is an affiliate business model. Brand partners receive payment from Fetch Rewards for attracting new clients and providing incentives for existing customers to buy at their outlets. This enables the company to forge a closer connection with clients while also ensuring that they are not purchasing from a rival store.
Now to help you understand the Business Model of Fetch Rewards app, we will now dive deeper in the topic. So without waiting more, let's get started-
#1. Affiliate Commission
The majority of Fetch Rewards' income is earned from affiliate commissions, also known as referrals, that are paid to it by its partners. When a customer purchases any of their goods, those businesses pay Fetch. Fetch Reward then adds up its balance with a small percentage of that revenue.
The contract that Fetch and its brand partner signed will figure out the exact percentage stake. Similar services are provided by businesses like Ibotta and Upside (formerly GetUpside). Now you must be wondering why brands pay companies like Fetch Rewards and help them generate revenue, well, let us pacify your curiosity.
First, they are only promoted on the platform. For instance, Fetch Rewards would not endorse Pepsi goods while still forming a deal with Coca-Cola. Second, analyzing efficiency and return on investment is sometimes difficult due to the opaque nature of data from old marketing platforms like TV and billboards. Purchases made via Fetch Rewards are always associated with the specific brand.

It then becomes easy for brands to  which of their goods work a treat by obtaining an overall perspective of a shopper's activity (Fetch Rewards won't disclose any personal data).
Third, by raising the number of points won, businesses can advertise certain goods. After all, continuing to buy a certain product category over time can eventually improve consumer loyalty and raise brand reputation.
Then, customers have the choice to interact with the site in ways other than only redeeming their points. For example, customers can contribute their points to good organizations or participate in special prizes.
In addition, Fetch Rewards has launched a premium membership programme called Fetch Club that gives customers access to the services like Huggies Rewards and General Mills Good Rewards.
The foundation of Fetch's business strategy is thereby encouraging users to utilize the platform for as many activities as they can, which enables the business to monetise them across a number of connections.
#2. Interchange Fee
This is yet another important part of the Business Model of Fetch Rewards app. To allow consumers to pay with the card, Fetch released its own debit card in the latter half of 2020.
The Mastercard-branded card, known as Fetch Pay, operates just like any other debit card. Customers can use the card anywhere that accepts Mastercard.
One and Fetch Rewards are working together to handle safety and customer service.  When you use your credit card to make a purchase, an interchange fee is charged. The merchant is responsible for paying exchange costs, which are typically around 1%. In this instance, Mastercard would be responsible for handling the payment.
#3. Fetch Rewards App Competitors
When you have a plan to hire on demand app developers to build an app for a particular project, taking a look at the market leader gives you the best insights to jot down what you need to do and what you don't. Here are some top competitors that fight horns with Fetch Reward Apps
#4. Ibotta
Ibotta offers a reward wherever you scan a receipt. Along with this approach, it also incorporates an interest payment system and makes use of a browser plugin to get more involved in consumers' transactions.
Customers can make money with Ibotta by earning flat savings or a percentage of cashback on their purchases. Although this approach might not be as simple as other applications, it provides additional options for making money.
Ibotta requests the discount consumers receive from online purchases. As they employ their time savings at the point of sale, the automation saves them time. Ibotta users don't have to waste time looking for its offers, even if the service also allows users to explore and be their own decision makers.
Like Fetch Rewards App Ibotta also follows the Business Model of Fetch Rewards app. You can build an app for the android platform with hire android app developers. If you wish to develop it for iOS you can partner with an iPhone app development services provider.

#5, Rakuten
Rakuten works a lot like Ibotta. Users who use it can save money while shopping on online platforms.  A user can open an account in less than five minutes, giving them access to more than 2,500 brands that are available both online and in local shops. They get a gift card once they spend the first $25 at a partner retailer.
Cashback can be accumulated from any online retailer. Every three months, Rakuten reimburses this money through cheque, PayPal, PayPal deposit, or Amex Membership Bonus Points.
Rakuten not only accepts returns but also provides coupons and savings. There are several offers, all of which are posted. Users don't need to look for emails containing discount codes in order to receive savings. Free shipping, 20% cashback discounts, and free goods are among the promotions available.
Conclusion
This was all about the Business Model of Fetch Rewards app. This app is really very easy to use, and can turn out to have a great user base.
An app like Fetch Rewards app can turn out to be a great source to earn huge profits. If you have an app idea, discuss it with a leading mobile app development company and hire dedicated developers to turn it into a huge profit.