It has been surveyed that more than 80% of people find it more convenient to book their trips online. Thanks to Tripadvisor, the all-popular online travel guide, people can plan their trip with an ease of a tap. They provide information like reviews, pictures and feedback from various locations.
With more than 7 million locations, the app has over 490 million active users. The app acts as the biggest platform to collect 702 million reviews of all the top hotels worldwide. As a matter of fact, every hour 7,000 new contributors join the app.
With the world advancing towards digital solutions, investing in TripAdvisor app development is turning in great profits for marketers and investors. If you too are thinking of creating an app like Tripadvisor, you must wonder about a lot of questions: the most important being- What is the Cost To Build An App Like TripAdvisor?
In this blog, we are going to present a study that concerns the Cost To Build An App Like TripAdvisor. The development cost charged by any mobile app development company differs on a lot of factors and we will discuss each of them.
Cost To Build An App Like TripAdvisor with its Various Aspects
To help you understand the cost to build an app like TripAdvisor in a better way, we are breaking down the cost into various factors. There are various factors that add up to the final cost to build an app like TripAdvisor, these aspects are:
Market Research Cost: When creating any digital app, the first step is to carry out market research to learn about the requirements and expectations of potential consumers as well as to identify any rivals in the target market. The cost of such a study is determined by how thorough it is. There are typically three types of Market Research Reports:
Thorough Study Reports: The average cost of such research lies somewhere between $100 to $1,000 on average. This report offers solutions to issues including the industry's size, key players, and significant developments. Such a report often includes information about the potential of the industry you are planning to launch your project for.
Complete Market Report: Cost range: $1,500 to $8,000 on average (most businesses pay between $3,500 and $4,500). includes a thorough overview of the target market and its subcategories, as well as fundamental information about the market's present position and development predictions. Additionally, these analyses predict the evolution of present industry trends and the potential for new ones (including their impact on the market).
Detailed Report: Costs range from $15,000 to $35,000. More information should be provided regarding the state of the market, its subcategories, and customers (categories, habits, and values), as well as a thorough study of industry trends for particular goods and services.
TripAdvisor App Development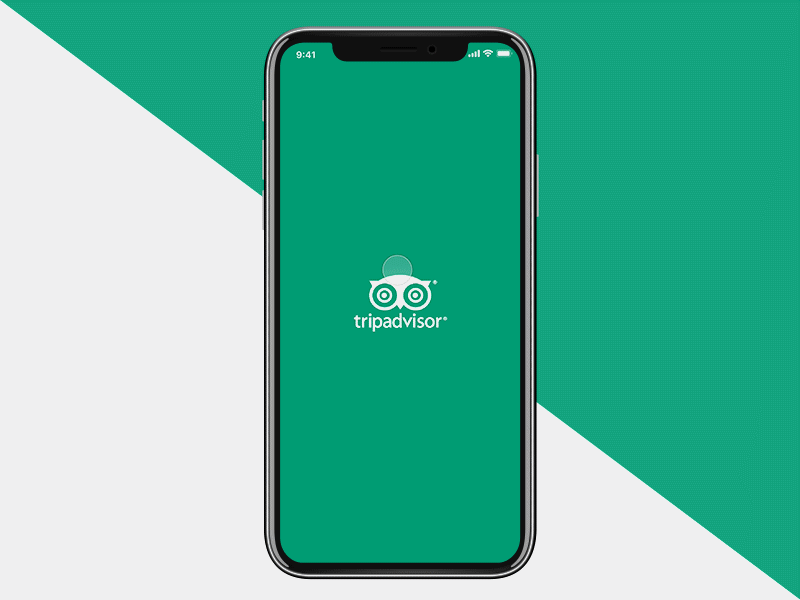 The average cost of creating a software product is between 38 and 171 thousand dollars, with the majority going into infrastructure, testing, design, and functionality.
The Cost To Build An App Like TripAdvisor depends greatly upon the location of the developer and the complexity of the app you want to develop. It was recorded that the hourly rate for developers in the United States in 2020 was $ 178 per hour, while the lowest rate was around $ 26.5 per hour in Africa and Asia.
Software is typically grouped into three types: simple, moderate, and advanced, depending on the complexity of development. The quantity and complexity of the functions that are elaborated on are what distinguish them most from one another.
For instance, the simplest TripAdvisor clone will have a straightforward user interface, a minimal amount of features, and no API interfaces. Such a product is appropriate for regions where TripAdvisor and other competing app platforms are not available.
A full-featured clone (a complicated product) requires the creation of many languages, a high number of API integrations, the fullest possible set of features, and a distinctive design that is tailored to the selected market and target audience. These kinds of projects are developed for markets with the throat-cutting competition.
Here is the cost to Build An App Like TripAdvisor which is based on the complexity of the app and the location of on-demand app developers.
Cost to Build a Simple App
| | |
| --- | --- |
| Location | Development Cost |
| Eastern Europe | $14,000 |
| Western Europe | $26,000 |
| USA | $71,200 |
Cost to Build a Moderate App
| | |
| --- | --- |
| Location | Development Cost |
| Eastern Europe | $17,500 to $28,000 |
| Western Europe | $59,000 to $94,400 |
| USA | $89,000 to $142,400 |
Cost to Build an Advanced App
| | |
| --- | --- |
| Location | Development Cost |
| Eastern Europe | $$28,000 to $52,000 |
| Western Europe | $94,400 to $100,500 |
| USA | $142,400 to $268,000 |
However you must know that the cost to hire android app developers for development will differ from what companies will charge you for iPhone app development services.
Cost To Build An App Like TripAdvisor: Feature Wise
Now we will talk about the features that are important for TripAdvisor. If you want you can only include basic features of the app that come with limited usability and functionality.
Registration
Users can access the feature to register for accounts and book hotels, flights, and trip guides. Every aspect of their trip is kept on a personalized dashboard for them. Users have the option of logging in using either their Facebook profile or their Gmail account.
It takes developers to develop this feature in around 110 hours. Following is the cost that comes when you hire on-demand app developers from these locations:
Eastern Europe– $3,850
Western Europe – $5,000
USA– $19,580
Searchbox
The app must feature an integrated search box with precise criteria to guarantee speedy product discovery and make searching simple. Users can discover the quickest search box at TripAdvisor to find hotels, locations, or anything else they're looking for. Partner with a leading TripAdvisor app development company to develop a robust search box feature. The feature integration process takes between 10 to 25 hours. The Cost To Build An App Like TripAdvisor with a Search Feature
Eastern Europe- $1,225
Western Europe – $3,000
USA– $6,230

Maps and Geolocation Feature
Users can discover the closest hotels and recreational locations using apps like TripAdvisor, which includes geolocation technology. Second, users can obtain real-time navigation to the location with the use of map integration. The app becomes more interesting and user-friendly as a result. Geolocation and map integration takes around 70+ hours and 50+ hours, respectively, to complete. The following sums make up the total:
Cost to Integrate Maps
Eastern Europe- $10,000
Western Europe – $20,000
USA– $25,000
Cost to Integrate Geolocation
Eastern Europe- $500
Western Europe $1,000
USA– $15,00
Rating and Reviews
The basic feature of TripAdvisor is the review system since it's primarily a website that is based on reviews. With this app search for a hotel, restaurant, guide, transportation, and more services.  These evaluations include user images, a brief description, and a rating on a five-point scale for a number of factors (location, service, cleanliness, pricing). The  Cost To Build An App Like TripAdvisor with such a feature is:
Eastern Europe- $1,400
Western Europe $5,000
USA– $7,120
Media Content
You must be able to add photographs and/or videos to your profiles and reviews in order for your hotel, restaurant, nightclub, and travel reviews to be helpful to people overall (as-is or with some simple editing options). It will take 30+ hours or between $1,050 and $5,340 to include these features in your app like TripAdvisor.
Read more: How Much does it Cost to Build an App Like Shein a Fashion Shopping App?
Notifications
The app is made more convenient with push notifications. It aids in luring users and bringing them back to the app. The time required for integration to increase user-friendliness will be between 20 and 40 hours.
The degree of alerts you wish to send to your user's accounts for this significant variance. You need to choose the functionality based on your demands, such as whether you can just urge them to stay informed about using their app again or a complete version of the update with all the facts they need to know. The Cost To Build An App Like TripAdvisor for push notifications varies between $100-$500. Hire dedicated developers to develop an amazing notification feature.
Cost to Build an App Like TripAdvisor: Advanced Features
TripAdvisor's very quick and smooth interface is what gives it such a wide worldwide reach. Every component in the app's feature-rich layout is created to increase convenience and accessibility. Here are the specifics and price range for the cutting-edge features that you can integrate into your app.
Booking Services
The tool allows users to book flights to any place and obtain an approximation of the flight ticket and tour costs. Users may also reserve lodging in addition to this. They can search for everything from hotels to houses to apartments.
On the basis of rooms and hours, they can compare prices and obtain preliminary estimations. The next is travel booking packages, where they receive personalized trip arrangements that cover all travel expenses, preferred airlines, accommodation, meals, etc. Below we are mentioning the cost of development for various features:
| | |
| --- | --- |
| Feature Type | Development Cost |
| Flight Booking | $12,000 to $15,000 |
| Accommodation Booking | $10,000 to $15,000 |
| Travel Packages | $15,000 to $18,000 |
| Commute Booking | $18,000 to $20,000 |
| Custom Travel Packages | $10,000 to $12,000 |
Hotel Comparison
Users seek the convenience of being able to quickly compare the costs of various hotels, airfares, and dining alternatives. Travelers are constantly looking for smart, yet affordable, methods to go about, so if you want to include this function in your app, be ready to put more than 6 to 20 hours and an estimated $6,000 into it.
Forums
Nearly 20,000 individuals are often active in the TripAdvisor forums at any given time. Numerous communities and active participants are participating, sharing, and debating the specifics of their journeys with one another. There are several blogs that serve as helpful travel guides. To add the functionality to your app, you will have to spend somewhere around $10,000.
Conclusion
An app like TripAdvisor requires a lot of time and work to build. However, the cost to build an app like TripAdvisor will stand nothing when you count the bills of the revenue it generates.
Focus on delivering the greatest user experience while only adding things that will be lucrative. Depending on business needs, you can hire a leading TripAdvisor app development company.
As a leading On demand app development company we are experts in curating everything that is related to apps. You can contact us if you need help with your project.