The marijuana business is now seeing explosive growth now that marijuana use and sales are legal in many countries.  Since there is such a strong demand for high-quality marijuana products, every marijuana company today needs to develop an app to better serve their clients. The majority of marijuana businesses, particularly small scale owners are doubtful about Building a marijuana app.
They tend to think that the cost to build Marijuana Delivery App is wallet wrecking, which is the main issue for marijuana companies. In this blog we will list down the  cost to build Marijuana Delivery App. So if you are interested in Marijuana Delivery App Development, this blog is the perfect place for you to get an insight. 
Since you are to Build Marijuana Delivery App, knowing the cost to build marijuana delivery app comes second to first knowing the market statistics. So let's first study the market
Marijuana Delivery App Development: Market Statistics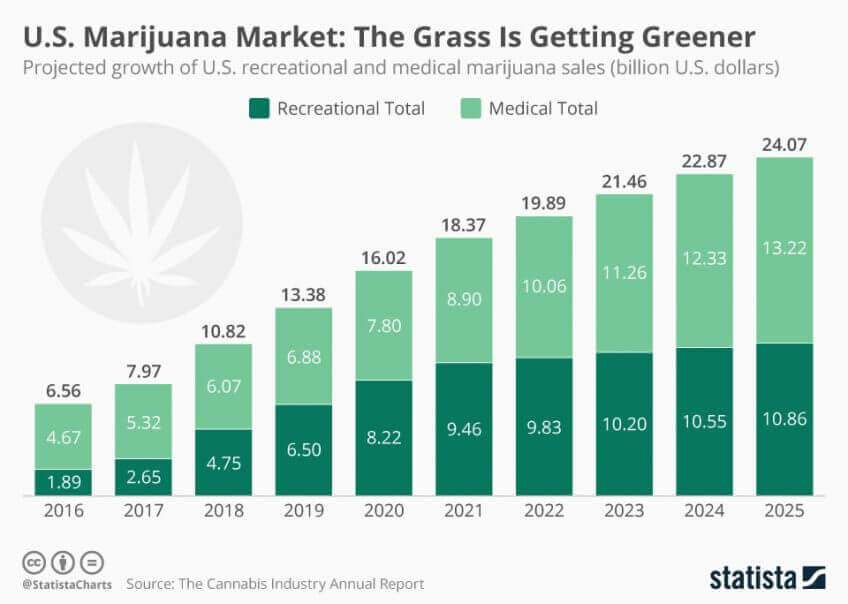 Both the medicinal and recreational uses of marijuana have been expanding. In comparison to other sectors, it is growing faster than normal, and it's only the beginning as more states and countries eventually decide to legalize marijuana. The growth figures show that the demand for Marijuana was skyrocketed after the pandemic. 
By 2030, the cannabis industry will expand to a $100 billion industry in the United States.

The marijuana market is expected to grow by 21% yearly throughout the epidemic period (2019–2021).

California ($3.8 billion), Michigan ($1.21 billion), and Colorado ($1.7 billion) saw the greatest cannabis sales in the US.

By the end of 2022, the CBD or marijuana market will be worth $22 billion.

The anticipated financial impact of the marijuana on US's economy alone lies somewhere around $130 Billions. Sales of organic goods and Oreos combined have been outperformed by the legal marijuana trade.

During the March 2020 stay-at-home advisory, New York and San Francisco declared cannabis companies to be an essential commodity. 

Self-described cannabis users often spend between $25 and $50 on their orders.

One of the most sought-after things in the United States is an ounce of high-quality marijuana, which costs $320

62% of Americans are pro marijuana legalization. 

Marijuana is used by more than 55 million Americans.

15 states out of 36 have approved cannabis usage for recreational purposes for adults.
Why Spend Cost to Build Marijuana Delivery App? Advantages of Marijuana Delivery App Development:
Countries around the globe are considering legalizing marijuana now more than ever.  One of the finest places to try their luck is on this platform. Additionally, there is no question that the company will be pushed to a higher level when a dash of technology is also incorporated into the business plan. To uncover marijuana's untapped potential, the industry is aggressively doing research and development. This could also open the door for the company to achieve great success. The legal use of marijuana is also rapidly increasing since it is a great substitute for alcohol. Here are some advantages of building a marijuana app: 
Improved ordering and delivery

Simplified processes

Less labor and greater effectiveness

Assured delivery of goods of the highest quality 

Integrated technology solution
Features of a Marijuana App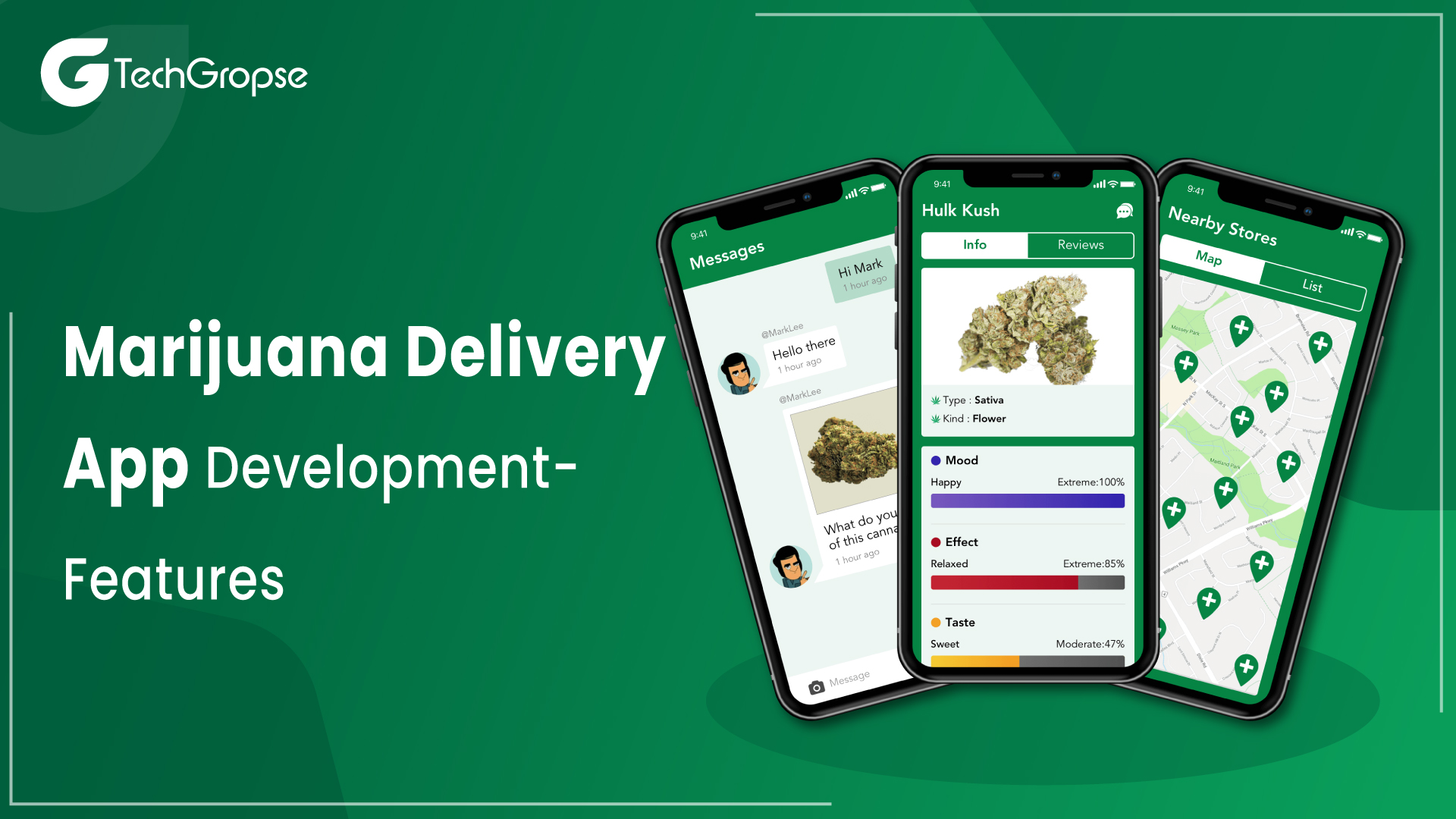 Moving ahead to discuss the cost to build Marijuana Delivery App, we will not talk about features that a perfect marijuana app should have. Features greatly impact the cost to build Marijuana Delivery App, which is why we are taking every aspect of the app into consideration. 
>>> Read More : Mobile App Development Cost: Complete Guide <<<
Your marijuana app will be a base for different types of users. It will include buyers, sellers, drivers and admins too. To help you understand the best we have divided the features into user segments as follows: 
Buyer's Panel
If a user wants to come and use your app, he/she should be able to register on the app and also verify the account with documents as well as doctor's receipt. The other function that it should perform is being able to find the nearest store through GPS, getting all the product details and payment options. The following functionalities should thus be included in the app from the perspective of the user:
Identification Verification and Registration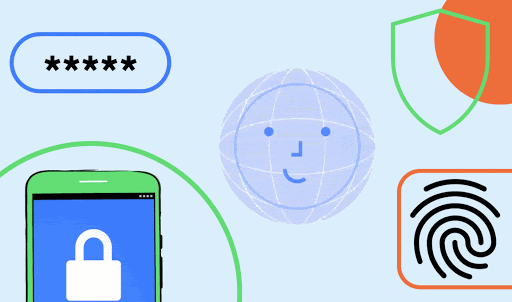 The user must log in to your app using their email address, phone number, or social network accounts like Facebook or Twitter before they can access the app's content. The user should next upload their doctor's receipt for medicinal marijuana after confirming their identification via I.D. Integrate the medical identification verification tool ID.me SDK for this purpose.
Search and Filter Tools
Every user of marijuana has unique tastes for cannabis varieties. Your app should thus have several product categories and an advanced product search with a variety of filters in order to help customers discover things.
Shopping Cart
Once the product is located, the buyer adds it to the shopping cart, which also contains the product description, the total cost of the order, and the projected delivery fee.
In-app Purchases
A buyer must pay for the purchase using the integrated payment channel in order to place it. As far as we have looked into the marketplace development, we suggest that you use wallets in your integrations. This will help you to generate more commission with each order. 
Order Tracking with GPS
Include maps so that customers can monitor the delivery of their orders in real time. We advise using Google Maps SDK as a geolocation option. But you can always integrate other technologies in your project. 
Seller's Panel 
You will be breaching the law if you enable unlicensed sellers to sell marijuana through your app. As a result, you must protect your app from unlawful activity. To do this, only give out merchant accounts to vendors who upload their valid marijuana distribution license. The following characteristics for seller accounts are recommended by us:
Profile
One gets a merchant account once the vendor provides you with legal permission. A vendor can modify their company description, address, contact information, shop picture, and other information here. The user enters payment details here in order to get funds from each order.
Product Listing
Sellers must provide a thorough product description, submit a product photo, and choose the product category in order to display items. The availability of marijuana should also be updated by dispensary operators.
Order Control
Sellers can control the status of new orders and view the history of orders that have been filled in the Order Management area. In order to deliver the order, a driver acts as a middleman between the customer and the seller.
Driver's Panel
The delivery person should thus confirm their identification to prevent problems with trustworthiness. The delivery person can only access an account when the admin has verified the user's documentation.
Profile
The driver can make changes to their name, phone number, email address, and bank account information here.

Tasks
The driver controls order status and receives new jobs in this part. En Route, Arrived, and Order Delivered are possible outcomes. The order number, buyer's name, delivery date, time, and address are given to the driver.
Maps and Directions
GPS navigation provides drivers with the precise addresses of the shops and customers as well as the optimal course of travel. Estimated travel time and distance could also be included in this section.
Admin Panel:
A smartphone app for marijuana distribution must have an admin panel. Here, among other things, you can manage app users, verify order fulfillment, and accept payments. The following features must to be present in a mobile app's admin panel:
Dashboards
You can view user activities in real-time on the dashboard. It displays the entire amount of payments made using your app, the number of drivers that deliver them, and the number of current orders.
User Management Panel 
This part allows you to track purchase history, control alerts, grant verified users access to accounts, and receive papers for new app user verification.
Product Management Inventory 
As an admin, you can change product details and photos, remove goods, and manage product categories. You can also manage a catalog of all merchants' products.
Order Dashboard 
You control the order fulfillment procedure in this area. Orders that need to be picked up are displayed in the order management section along with orders that have already been picked up, orders that are being delivered, completed orders, and payment status.
Cost to Build Marijuana Delivery App: The Final Verdict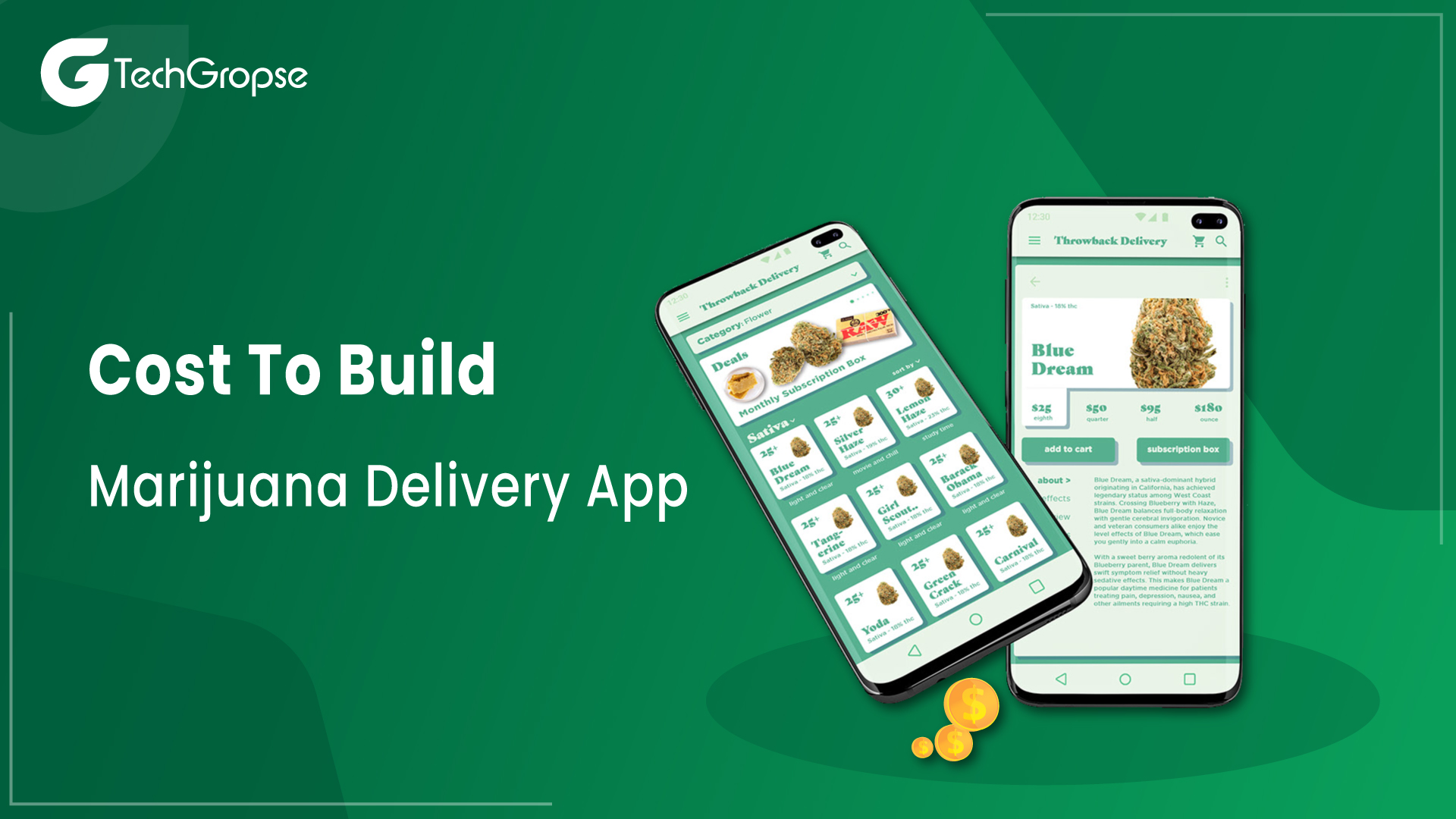 What is the Cost to build Marijuana Delivery App in the market with the most recent trends is the crucial query for the marijuana market. To simply put it in one line you can say that the Cost to build Marijuana Delivery App lies somewhere around   $40,000 and $50,000. 
However, this number is only an estimate, and the real cost can change depending on how unique features you are going to integrate in your app.  Moreover, the parameters used by various development companies to determine their development costs vary. To help you get a clearer idea we have listed down major costs below: 
UX/UI Design 
Your marijuana app's design is important in determining both the project's cost and its commercial viability. You require a group of developers from a leading Marijuana Delivery App Development Company that can effectively communicate your ideals via design while also having a true understanding of your company and brand. Depending on the features and functionalities you put in the app, the design complexity can differ. If you hire mobile app developers to create the app, you could have to pay them somewhere between $15 to $25 per hour.
Development Cost
Depending on the features and functionality you pick for your marijuana delivery app, the development cost will also change. In addition to features, the kind of platform (Native Android, Native iOS, or cross-platform) also has a significant impact on the cost of development. However, you should budget between $5000 and $7000 or more to hire dedicated developers. 
App Testing 
The entire cost of developing an app will surely be impacted by the testing methods you select. Hiring an end-to-end app development business is the greatest way to reduce this cost because they have access to automated testing technologies.
Support and Maintenance 
Even once it has been fully implemented, you will still need to pay for the maintenance and upkeep of your cannabis delivery app. You could be required to pay up to 25% of the entire cost of creating the app.
Conclusion 
The functions and features needed in your Custom Marijuana Delivery App Development will have a significant impact on how much it costs to build. More importantly, the success or failure of your app depends on these features and functions. The greatest strategy to reduce Cost to build Marijuana Delivery App is to work with a leading on demand app development company.