This is the world of apps and we are just living in it. From everything to shopping and medicines, there is an app for everything- making our lives easier. If a service today isn't on an app, it has failed already. 
If you are a service provider with an app idea in your head with your mind boggling, how do I make an app for it? This is the right place for you. In this blog we will discuss the best  platforms for building mobile apps. So without wasting any more of your precious time let's get you started with the information. Before starting with the topic you should also know that if it gets too hard for you at any point you can partner with a leading mobile application development company to develop an app. 
What are Platforms for Building Mobile Apps?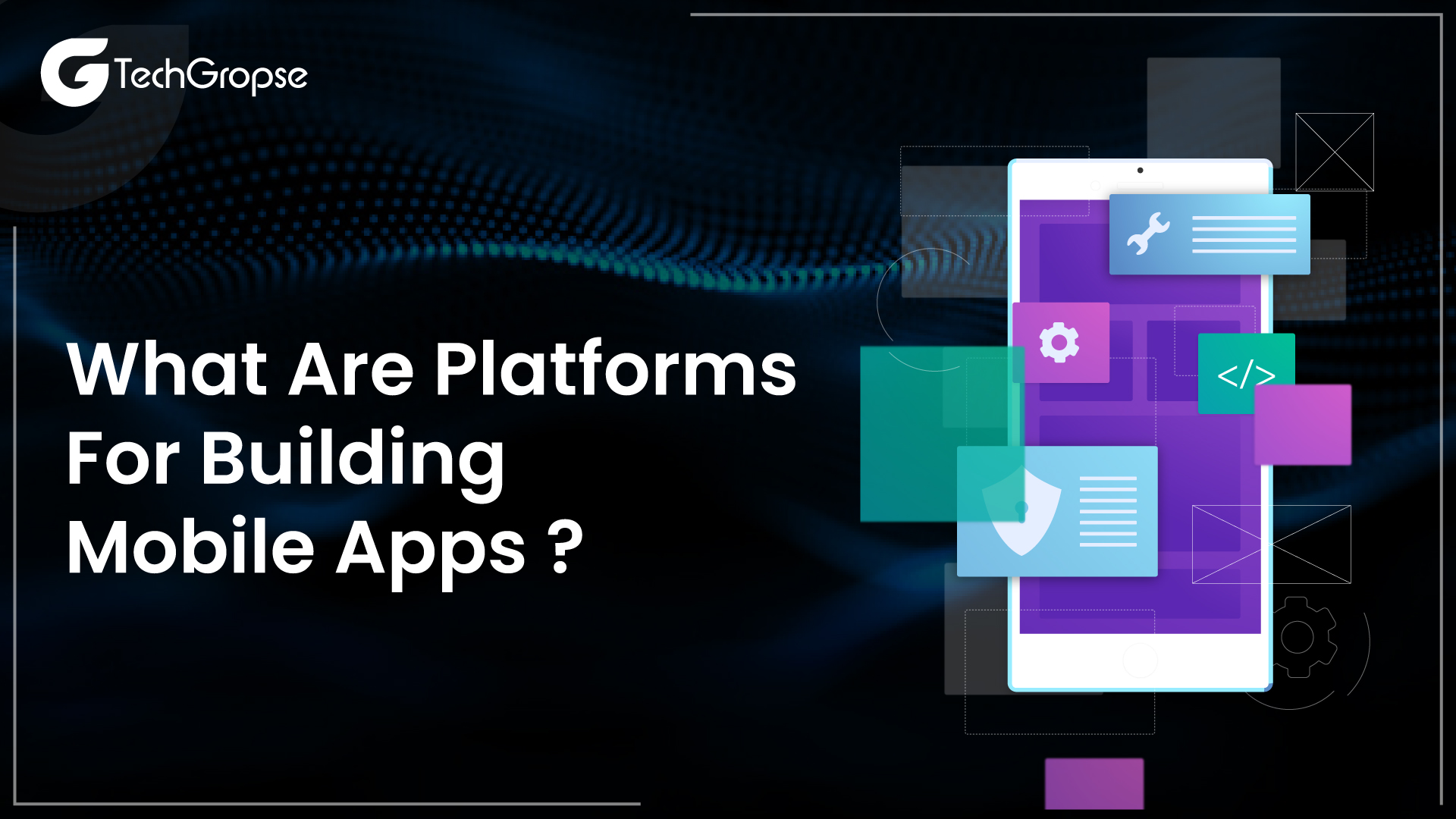 Living in the current world for sure you must know what apps are. Coming up with an app idea isn't as hard as the process to create it seems like. The technicality that comes with coding might turn you off and want you to shut down the flap of your laptop once you get started with it. 
The good news is that there are no criteria for coding expertise or skills, making it simpler than ever to enter the mobile app industry. If you know where to look, you can easily access mobile app development company, blog, product, service, or just anything completely unrelated.
Platforms for building mobile apps are nothing but digital solutions that will help you in creating and managing a mobile app with nothing but just a small investment of time and willingness to learn. 
If you wish to create an app you can choose platforms for building mobile apps that are listed below: 
10 Excellent Platforms for Building Mobile Apps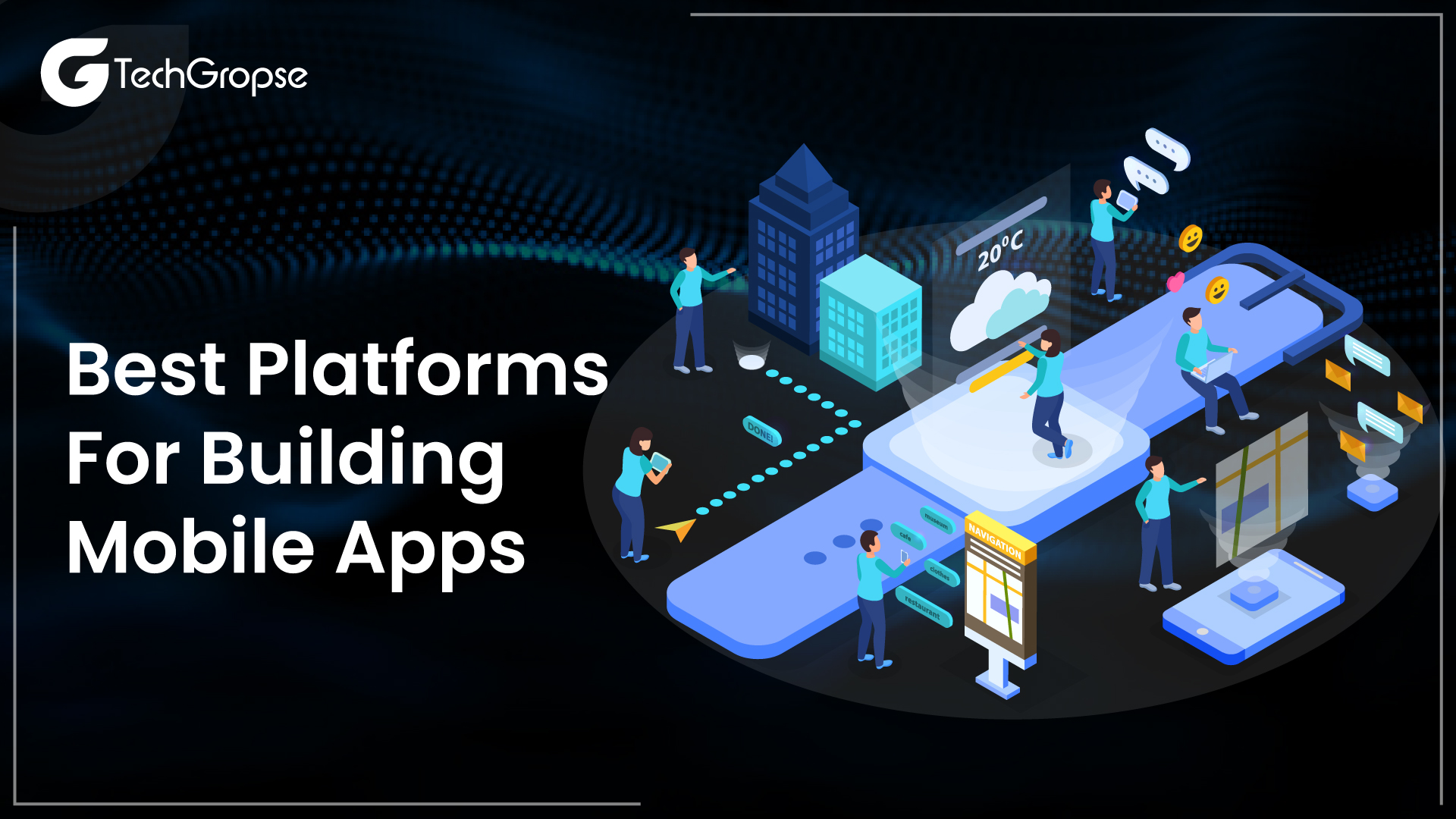 Appie Pie
You can create your own apps using the software platform Appy Pie without knowing any coding. You can easily design the app you need using a variety of options and tools that are power-packed in this software, making it one of the best platforms for building mobile apps. 
Developing an app becomes a cakewalk with this software. The simple steps include selecting a design, personalizing it, adding the features you want, and finally launching to Google Play and the Apple AppStore. 
You can add features like chatbots, AI, augmented reality, or virtual reality using the interface's straightforward drag-and-drop functionality. A learning portal and library of training videos are available to aid in your app's development phase. 
You can design an app for virtually any company need, it could be a small business, clothing shop, real estate or even a delivery app. 
Once you've perfected it in the development phase you will be given the option to put it out there in the Google Play Store and also App Store for Apple. 
>>> Read More : How to Convert Your Website Into a Mobile App? <<<
Appery.io
You can build mobile apps for Android or iOS with Appery, a cloud-based tool that comes with access to built-in components for jQuery Mobile, Apache Cordova (Phone Gap), and Ionic.
Since the builder is cloud-based, there is nothing to download or install, making it simple to get started right away. The visual editor in the Appery app builder uses drag-and-drop components to create the user interface. For whatever components you drop in, Appery automatically develops the code. If your app needs to store data, you can immediately add a cloud database and backend by connecting to any REST API and working with it.
Using the Appery plugin library, you can add robust functionality or make your own custom plugins that can be implemented in your apps. This software comes handy if you are working with a team since it allows you to share your project with them and collaborate with them. But you must keep in mind that this service comes with an extra fee. 
Zoho Creator
With the multi-platform app builder Zoho Creator, you can make your own apps or use ones that are already created.
The system is specifically designed for companies who want to streamline and automate processes, such as developing apps for management of sales, orders, events, logistics, or recruitment monitoring, for example.
But you can completely tailor it to your needs, whatever you want to accomplish. To assist you in creating your app from a single dashboard, Zoho Creator comes with a drag-and-drop editor.
Zoho Creator can be used to create applications for a larger market while being initially geared for businesses wanting to create apps for particular purposes within their business.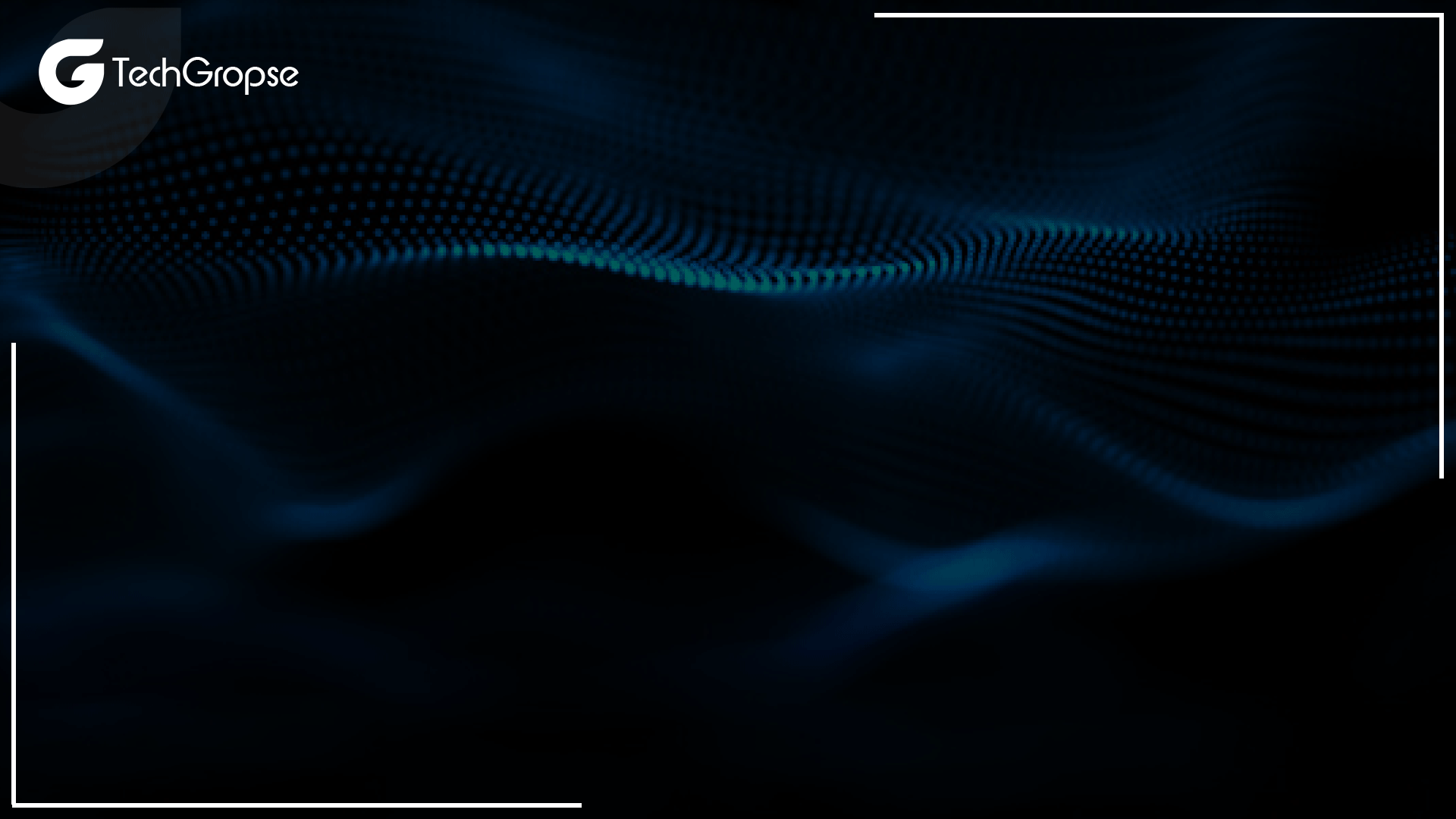 The icing on the cake here is that you can include information from other apps to make it more useful. Other Zoho products, Paypal, Twilio, Google Workspace, and Quickbooks are examples of potential integrations.
Pricing for 5 applications, 10 BI & analytics workspaces, and 20 Integration flows begins at $20 / £18 / AU$30 per user per month when invoiced yearly. There is a trial version available for free, however it only allows for one person and one app.
Apps Builder 
A user-friendly editor and dashboard are included with Apps Builder. Images can be scaled by users, making it simple to add logos and effects once an image has been put onto the page. They can include a variety of modules on the sites, including calculators, maps, loyalty schemes, and eCommerce.
This platform offers five tools for social media websites that can be worked with various restaurant websites and provides various resources that include eBooks, templates, case studies and articles.
App Sheet
Another tool that lets you build custom apps for your company without using or developing code is called AppSheet. Before launching your app, you can select a template to build around the options and features you desire, driven by your own cloud-hosted data in spreadsheet format.
It is simple to integrate data from several sources, including Excel from Microsoft 365, SalesForce, and Google Sheets and Forms. As an alternative, you can directly import spreadsheets from MySQL or SQL Server, as well as spreadsheets saved on Dropbox or OneDrive.
Features like GPS and maps, picture capture, code scanning, signature capture, charting, and email notifications can be added on top of the reasons why it is one of the best platforms for building mobile apps. 
Up to 10 people can work on your app at no additional cost, and there is no time restriction. Pricing after deployment is determined by the number of active users per month.
Starting with their Starter plan, which costs around $5/£4/AU$8 per user each month, AppSheet offers numerous price tiers. This links to spreadsheets and online file storage providers and contains fundamental application and automation functionalities. Pricing for 5 applications, 10 BI & analytics workspaces, and 20 Integration flows begins at $20 / £18 / AU$30 per user per month when invoiced yearly. There is a trial version available for free, but you must know that it is only available for one user and one app. 

Nevercode 
Nevercode is a cutting-edge platform designed for experts who are working on several projects and need optimization. Because this technology automates tasks like application configuration, setup, code analysis, deployment, testing, and application activation across many retailers, Nevercode's tagline is "Never code what you can automate."
Automation aids Nevercode in accelerating the creation of applications. Ionic, Android, Cordova, React Native, and iOS projects all have automated setup procedures. Additionally, it allows third-party integrations and includes technologies like Python, Bootstrap, Angular, Celery, Android and iOS SDK. It has a 14-day trial period and offers three different subscription options based on the user's budget.
>>> Read More : How to Develop Android Apps in Linux? <<<
AppMakr 
Without any prior coding experience, anybody can create iOS, Android, and HTML5 apps using the DIY platform AppMakr. It was established in 2009, and Infinite Monkeys just leased it, making it one of the biggest independent app publishing platforms in the world. According to them, this is the "original approach to develop an app."
The features available to you include push notifications, high-resolution photo galleries, live updates, music and video streaming, chat rooms, Google Maps integration, shared events calendars, in-app purchasing, and much more. You can create as many applications as you like and use infinite updates.
You can simply change your app's appearance and functionality, add content with tabs, preview your app in real time, and publish it to the marketplaces with a single click. You can keep track of all of your applications using the Dashboard which makes it one of the best platforms for building mobile apps. The fact that there are no commercials included in any of their plans, including the mobile website builder, is a significant benefit.
Bizness Apps 
A well-known platform for creating apps, Bizness Apps enables customers to create applications for their businesses in a very straightforward manner. This platform has several capabilities, including e-commerce, push alerts, interfaces with outside apps, app analytics, loyalty points, the ability to order meals, etc, making it as convenient for you as working with a custom mobile app development company in Dubai. 
With this platform users can develop an application for themselves with their user-friendly content management system. With these designs, users can personalize anything for all types of factors. Furthermore, users also get updates about real-time application development previews as they get along with each step. 
Users don't need to go through the laborious process of upgrading their applications on iTunes or Google Play; instead, they can easily update their applications online and make as many alterations as they like. The portal offers a wide variety of training resources and lessons making Bizness Apps one of the greatest platforms to develop mobile apps. 

Mobile Roadie 
A user can create and maintain their Android and iOS applications using the Mobile Roadie platform. The platform supports all media formats and automatically integrates keywords from RSS, Twitter, or Google News.
Users can correctly preview their applications using Mobile Roadie's back-end. Users will also receive help with the in-app store submission procedure, and Mobile Roadie will do a complete quality check to make sure the content is suitable.
Additionally, users will have the option of sending push alerts. Either your application or the platform itself can send this notice. The data is available to users in a variety of forms, including HTML, PHP, XML, JSON, and CSV. There are several layout choices for the users to select from when the application first launches, eliminating you from the need to hire dedicated developers. 
Shoutem
The Shoutem application builder offers full content control, opportunities for monetization, an easy publication procedure, and effective user interaction features. A strong scenario for creating applications is created by combining all of these factors.
This builder's applications can be integrated with a number of social media platforms including SoundCloud, Foursquare, Facebook, WordPress, and Twitter.
Users can monetize their applications in a variety of ways, including by offering an e-commerce experience, coupons, discounts, in-app subscriptions, and support for all of the major ad networks. Both Google Play and iTunes allow users to publish their apps under their developer accounts, which they can then periodically update. To ensure that the user's application is updated, Shoutem also offers frequent auto-updates.
>>> Read More : Trending Android Libraries of 2023 <<<
Conclusion 
No coding expertise is necessary for creating applications, however if a user wants to have his or her app published in the App Store or the Play Store, it is mandatory for them to have some knowledge of image editing skills. When creating an application that users will like using, high-quality graphic components are crucial. If you need assistance with the necessary steps to publish an app on the Play Store or the App Store you can hire mobile app developers.