Looking at the technological advancements being made in the automobile sector, it is safe to say that the concept of flying cars turning into reality is not very far. Thanks to IoT in integration with Blockchain app development companies, the automobile sector is now more advanced than ever.
The connected automobile has already grown in the automotive sector, which is one of the most significant industries for IoT. Numerous automobile firms, as well as those in other sectors, are substantially funding expanding their mobility capabilities.
This is because electric cars are vital to the success of this new era of transportation. Car firms can provide software upgrades in real-time thanks to internet connectivity in vehicles.
Automobile manufacturers may conclude the automobile to examine its functionality and get useful information about how drivers operate their vehicles. Automakers will have more opportunities to cross-sell their products and services to a customer. as connectivity improves.
What Is IoT?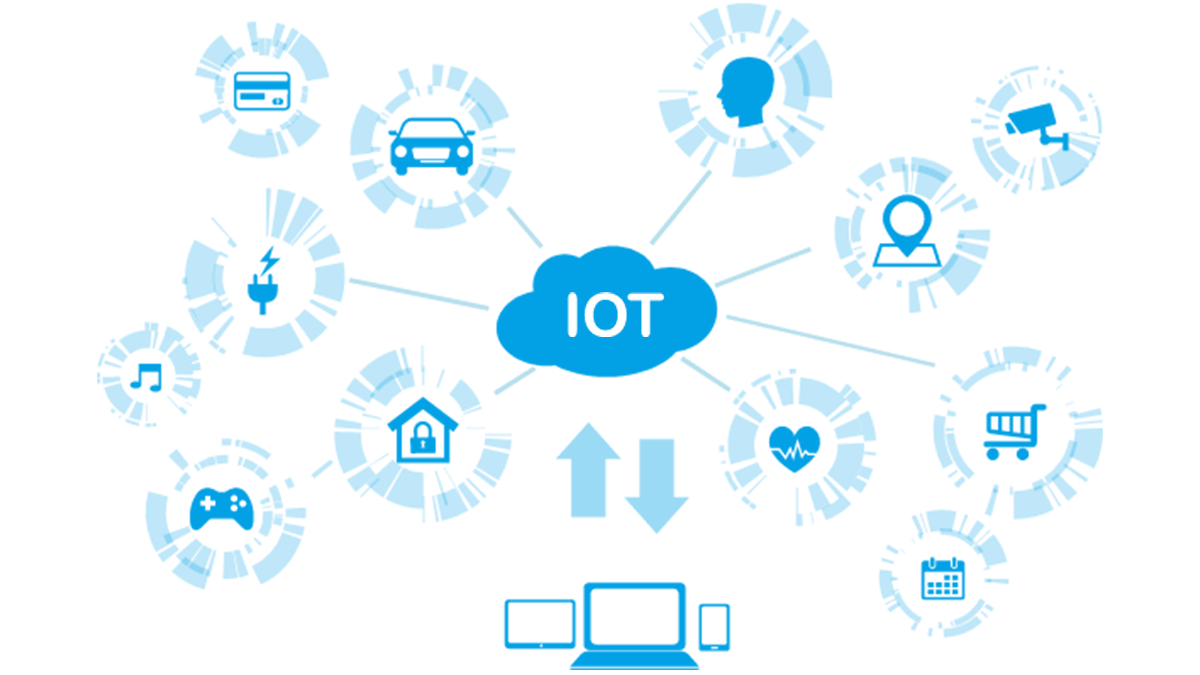 IoT stands for The Internet of Things and this term refers to a paradigm of billions of objects connected over the same internet connection. They collect and exchange data throughout the world to operate objects with digital intelligence.
Everything is becoming a part of the Internet of Things these days, from a table lamp to a jet. Connecting all of these disparate items and adding sensors to them provides machines with the implementation of technological intellect, enabling them to communicate real-time data with one another without the need for human intervention.
IoT and Electric Vehicles
As we have previously established in the blog, electric vehicles running on modern technologies depend on the IoT systems implemented by Blockchain app development companies greatly. The electric cars that people buy now come implanted with several sensors around different areas of the car. The prime function of such sensors is to collect real-time data and then later analyze it with complex machine-learning algorithms to deliver insights.
Know More with: eScooter App Development: How to Integrate Scooter IoT Device to Dockless Electric Bikes
Market Stats
In an information era, when real-time data and improved connectivity are critical in many industries, the Internet of Things (IoT) becomes a critical solution that allows businesses to stay ahead of the competition. As shown by IDC, global spending on IoT-powered technology will reach $1.2 trillion in 2022, growing at a 13.6 percent compound annual growth rate.
As can be seen from the graphs above, the world is becoming more connected. The proliferation of "smart gadgets" in tandem with digitization activities will undoubtedly have an impact on every part of human life and drive commercial innovation, allowing businesses to remain competitive and meet global problems.
Electric vehicle (EV) fleet adoption has surged as the globe strives to minimize carbon emissions and expenses. As shown in a recent study by Geotab, 78% of fleet managers expect to electrify more than half of their products within the next 5 years or so.
On the other hand,   33 percent would want to switch 51 percent to 100 percent of their automobiles to electric vehicles. Electric vehicle penetration has joined hands with Blockchain app development companies and is likely to continue to rise, especially among delivery and service organizations. As a result, even during the current Covid-19 outbreak, EV sales did not decline this financial year.
According to the Society of Manufacturers of Electric Vehicles, EV sales increased by 20% year over year, with two-wheelers accounting for the majority of the rise (SMEV).
Collaboration between Tech Companies and Car Manufacturers
Tech businesses have already been performing an important role in the progress of the automobile industry. IoT in the automobile sector is hastening the marriage of the two spheres. Automakers are concerned that as huge software businesses continue to influence the connected vehicle environment, automobiles may "become commodity devices secondary to the software they run," as per a Deloitte University Press article.
Some manufacturers prefer to keep their platforms or refuse to share user data with their software partners. Other collaborations are looking at open platforms to provide a more tailored user experience and Blockchain app development companies contribute greatly towards it. Companies like Google, for example, have already constructed an autonomous car prototype to avoid the problem entirely.
The linked automobile, like a smartphone or tablet, will have exactly as much software running on it, which means its operating system will be updated regularly.
Benefits of Electric Vehicles infused with IoT
1. Reduced Costs
EVs can turn out to be fantastic investments for drivers who want to save money. Purchasing an electric car instead of a gasoline or diesel vehicle saves a significant amount of money on fuel. The cost of an electric vehicle varies depending on its features and type. EVs, on the other hand, are available in a variety of price ranges. Furthermore, as opposed to gasoline or diesel cars, fleet management systems fashioned with Blockchain app development companies for electric vehicles are more budget-friendly.
2. Reduced Fleet Maintenance
Although the price of an electric vehicle may be comparable to that of a gasoline or diesel vehicle, the cost of maintenance is substantially lower during the vehicle's lifetime. In addition, tax incentives, government subsidies, improved fuel economy, cheaper energy prices, and fewer maintenance requirements can all help to minimize fleet maintenance expenses. In a typical electric car, there are three major power sources. The motor, inverter, and onboard charger are the three components. This implies that the car's engine experiences less wear and tear, and tiny stresses with fewer moving components result in low repair costs.
3. Environmentally Friendly
Electric vehicles produce no emissions, making them more cost-effective, cleaner, and environmentally friendly. Electric vehicle fleet management solutions are built to accommodate plug-in hybrid pairs or diesel combination engines. Plug-in hybrids offer a large electric range and produce no pollutants. Fewer emissions mean fewer greenhouse gases, allowing us to shift to renewable energy sources. Running in the coming decades will be warm and inviting, thanks to breakthroughs in hydrogen, better technologies that help manufacture more ecologically friendly batteries and more efficient EV motors.
4. Power Sustainability
Sustainable energy is defined as a source of energy that can be renewed during a person's lifetime while causing no long-term environmental impact. Electric cars adhere to the principle of energy sustainability since they are powered by electricity, which emits no pollutants into the atmosphere. As a result, electric cars are perfect replacements for present gasoline-powered vehicles that not only damage the environment but also deplete non-renewable petroleum resources.
Technological advances made by IoT in Electric Vehicle Industry 
Smart Charging Stations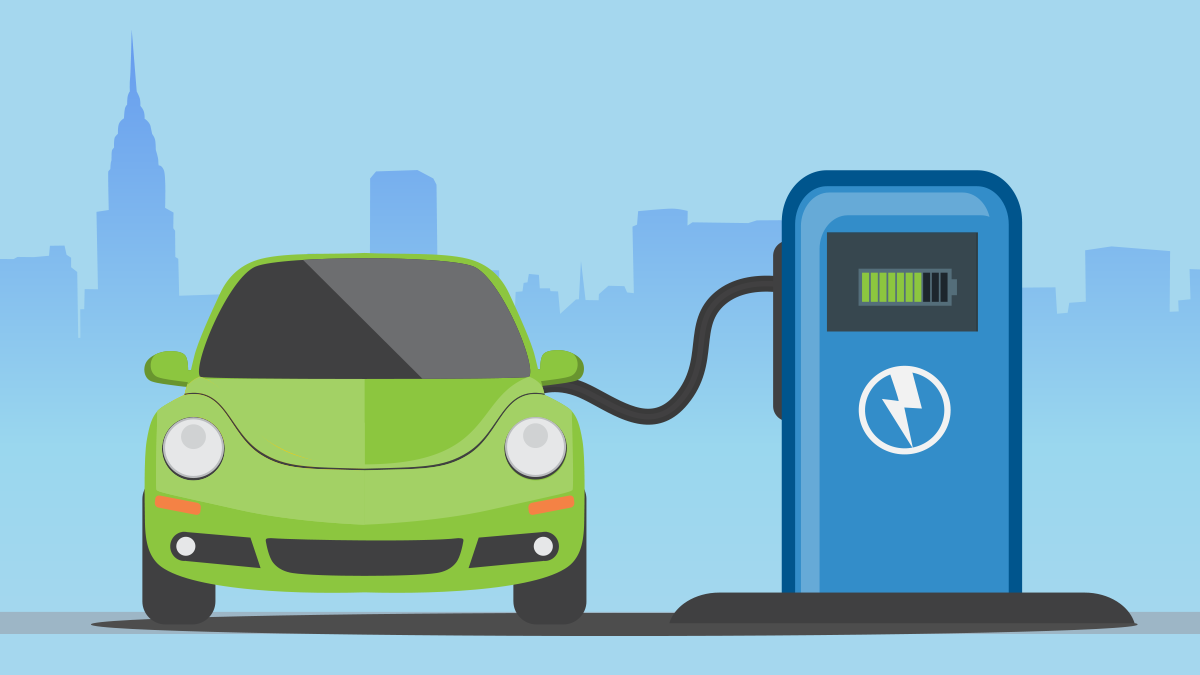 The need for smart charging stations is increasing as the market expands. Most electric car fueling stations today are dispersed and have a complicated structure. This makes them difficult to operate and maintain. EV charging stations must be open at all times since customers charge their cars using an app but if a station goes offline unexpectedly, it must be repaired as soon as possible. Furthermore, data transmission is a flaw, as essential, information is not provided in real-time.
IoT-Enabled Apps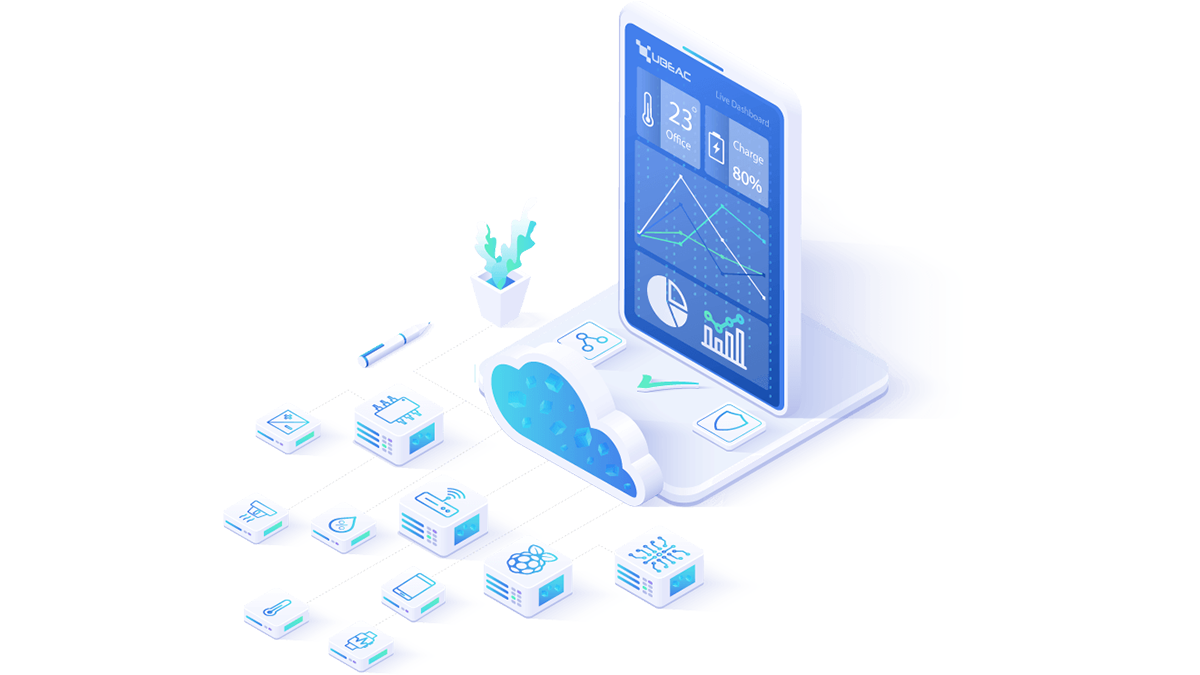 Drivers can simply find a local charging station and plan a time to fill up using the IoT-powered charging applications. The app developed by Blockchain app development companies alerts you whether the station is available and allows you to reserve it when you need it. Furthermore, there are several variables to consider, such as the exact charging time, weather conditions that may impact charging times, cable location, and so on. The IoT-powered software implemented by a top mobile app development company analyses the data, allowing customers to see all real-time information regarding charging procedures.
EV Charging Management Platform on the Cloud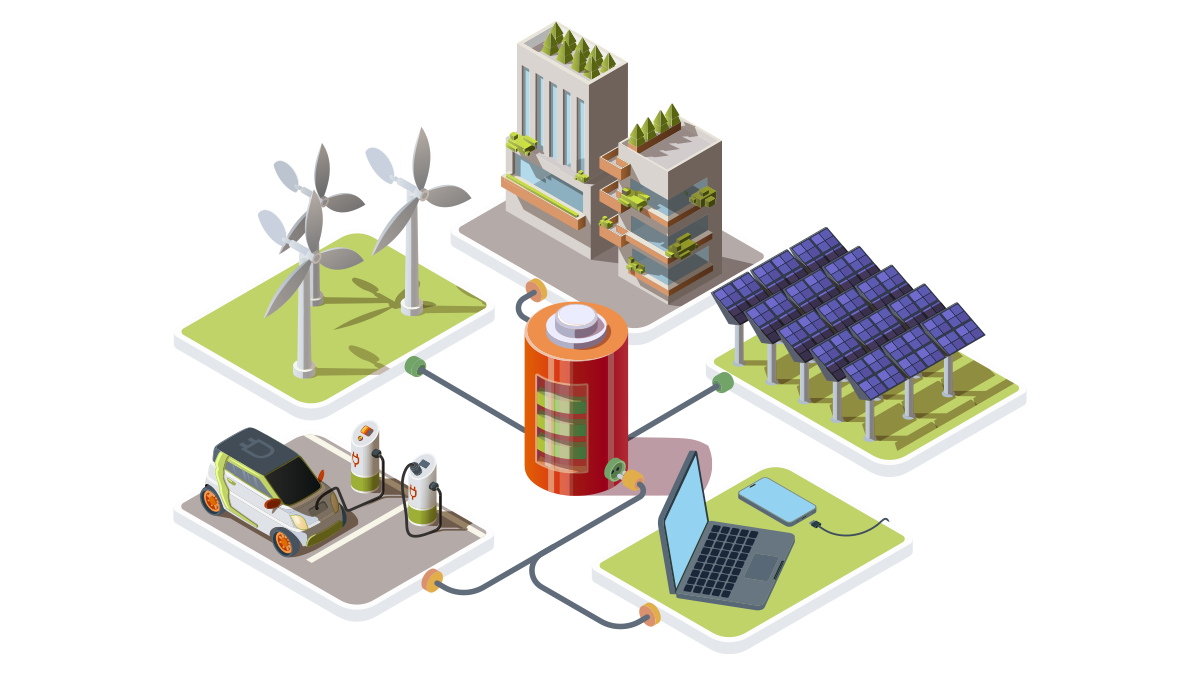 The MSTS. IoT platforms may also provide a complete solution for complicated EV charging station control, consumption, and administration. MSTS. IoT links and controls a variety of dispersed engineering equipment in a single network. The platform has an adaptable cloud architecture, allowing users to add private, public, or hybrid cloud storage as needed. Advanced data analytics systems gather and analyze data obtained from numerous devices before presenting it in a user-friendly format. In the event of any difficulties or modifications, the MSTS. IoT platform quickly notifies the appropriate users. Furthermore, a built-in geo-engine makes it simple to monitor and control dispersed devices.
How IoT solutions help in Electric Vehicle Monitoring 
Tracking fleet performance is a straightforward mix of GPS and database management that allows you to track, evaluate, save data, and make forecasts. Telematics-based electric vehicle fleet management systems are becoming more user-friendly and easy for using.
An IoT solutions provider from top Blockchain app development companies that offers effective IoT-enabled EV monitoring ways to solve the problems of the Electric Vehicle management system with real-time defect analysis.
Here are some of the aspects that make using telematics to evaluate your vehicle's performance easier:
Battery usage data
We can monitor real-time battery consumption statistics using telematics for electric vehicles. This information provides analytical insights to optimize battery life and monitors critical factors such as current and temperature to prevent battery failure. Battery consumption data may be collected and sent to a remote server, allowing for the creation of tailored battery configurations and charging reminders.
Charging report
The telematics charging report for electric cars includes all of the facts from the charging session that a fleet may have experienced throughout its lifespan. The charging report details where and when the electric vehicle was (or is) charged. The report also includes the time and length that the car was charged at a specific site, as well as the percentage of charge that the EV got.
Nearby charging stations alert
Some of the issues addressed by fleet managers include using electric vehicles without knowing their state of charge (SOC) or having the driver determine when and where to charge. Electric vehicle telematics monitoring systems not only alert drivers to low EV battery levels, but also nearby charging outlets. This warning is critical because it protects automobiles from becoming "bricked."
Route tracking
The finest route monitoring and management options are apps like the asset tracking function that comes constructed with EVs and Google maps. A fleet can use these route monitoring technologies to determine the most effective and shortest path to its location. It also uses route analysis to anticipate the movement of vehicles.
Vehicle performance data
With vehicle performance, data one can facilitate communication of both a car and an established network. This data also attempts to use telematic methods to efficiently solve problems. Vehicle performance data is used to ensure that all of the vehicles in a fleet are performing at their best. The information looks at gasoline, electricity, and hybrid vehicles.
Driver behavior data
Electric vehicle manufacturing companies are refocusing their efforts by focusing on motorists rather than merely studying EV data. Along with smartphone applications, the "black box," and telemetry systems also, that provide quick feedback, have all been successful in motivating drivers to modify their habits and enhance fleet safety. It has become simpler to regulate safe driving practices and reduce accident risks thanks to driver behavior data.
Custom alerts
Custom alerts and notifications may be configured using the data acquired by the electric car infused with IoT. Telematics has made these personalized alerts feasible. If you want to get an alert whenever the car's battery reaches a critical level or receive notification warnings via email for regulatory infringement, you may use services provided by top Blockchain app development companies. 
Future driving towards driverless cars
The driverless automobile, according to BI Intelligence, is only distant by a few years. Tesla Motors' Model S is one of the forerunners in this trend. Its most significant function, "Auto-Pilot," controls acceleration, deceleration, lane changes, traffic merging, and overtaking without the need for human intervention. Drivers must remain vigilant and intervene when necessary, even with AutoPilot, because it does not observe stop signs, read traffic signals, or identify pedestrians or bicycles.
Recently, there has been a major roadblock in terms of integrating LIDAR, which is a sort of laser and radar technology that detects objects. Because LIDAR can work effectively in less-than-ideal illumination, it has a lot of promise for future use.
This is an area where Tesla's radar system falls short. Even though existing lidar sensors can't see through rain or snow, LIDAR is viewed as a critical technology for the driverless automobiles of the future.
Conclusion
Technology advancements are building the groundwork for safer roads, lower pollution, and a more pleasant commute. The Internet of Things is already impacting the ways carmakers see their goods and how governments organize their facilities. As a result, it's reasonable to expect that the Internet of Things will bring about unanticipated industrial developments.