Today's fast-paced lifestyle has made it impossible for people to be able to keep up with the house chores perfectly. In the hustle with time, more productive tasks are always chosen first and the damp clothes waiting in the washer can be chosen later.
Thankfully, housemaids have been a savior in such situations since forever. In the current scenario taking care of the house, chores have become even simpler ever since house maids on demand application development. 
Technology blended perfectly with the need for housemaids on-demand application development to yield maids finding mobile apps that will take care of all house maintenance and relevant services. 
The Concept of House Maids On-demand Apps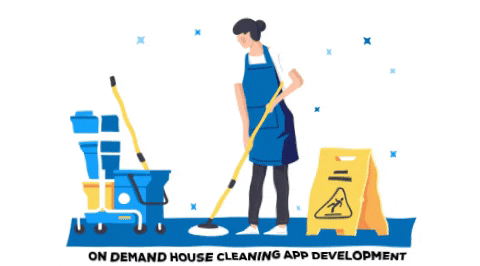 Smartphones have assisted the human race in finding small solutions with just a tap. Any service can be digitized to a savvy tech solution with the work of a top Mobile App Development Company. House maids on demand app development company will develop a maid finding the app in a way that users can use to manage their house maintenance tasks without any hassle. To know more let us understand how exactly these apps function. 
Also read: What is Blockchain and How Does it Work?
How do a House Maids On demand Application Work?
Gone are the days when people have to spread the word about finding a maid. House maids on demand app will do it all for you. Not only do house maids on demand apps find the most suitable person for the role you need but also take care of other aspects such as finalizing the charges, holiday counts, etc. 
A maid finder helps admins in generating revenue, users for finding maids, and also the maid community as a whole in finding employment opportunities. 
Market and Growth Statistics of House Maids On demand 
The uprising of the housemaid industry is a bar not coming down any soon. In the market, it is considered an industry where investment will be 100% fruitful.
The numbers say that this lucrative industry is booming with a CAGR of 6.2%. Expectations are that the housemaid market will reach 74.3M USD from 2020 to 2022.
The scope of house maid on demand apps has been seen to be most gleaming in countries like North America and the Asia Pacific. The categories that house maid on demand apps offer services for are- cleaning services, cooking, childcare, window cleaning, vacuuming, and floor caring. A

Challenges Faced by House Maids On demand 
To make your app and business bulletproof, you must also take note of obstacles and hurdles you could be dealing with. While entering the arena of house maids on demand app market, here are a few challenges you may face- 
#1. Delivering trustworthy services
The concept of house maintenance may come as a personal experience for most users and employees. For people, house cleaning has different emotions attached to it.
Thus, the features that you deliver with your app should be promising enough for users to trust them. Maids that you hire to partner with your app should be delicate in handling personal caring experiences.
The maids that you hire and their quality gesture with people is the secret key for your housemaid app business. On an extended note, your Maids finding app development company will ensure that the features in your app are responsive enough to initiate a follow-up in cases of complaints and conflicts.
#2. Strong relations with contractors
Industry empires have fallen and risen because of how they handle communication breaches. To keep your app functioning today and ahead you must ensure to fulfill the communication gap between the platform and the contractors that have partnered with it.
Such a goal can be achieved only if you function with a transparent mode of payment. Another aid you can use for above mentioned is considering insurance policies for cleaners with an add-on of signing legitimate contracts.
#3. Beta Test your services
The services that you offer are the reflection of your brand. To make certain that you are always amongst the hot tops, be extremely sincere in delivering quality services to your users and also establish trust with the cleaners that you hire for the job. Keep crossing checking your concepts and implementations, fix the bugs when you see them.

#4. Win edge in the competition
With the high demand of house maid on demand applications, there is also the cut-throat competition in the market that you should analyze before playing your deck. To be able to win an edge in the competition you must have a clear understanding of the requirements of your potential customers. 
Business Models of House Maids On demand App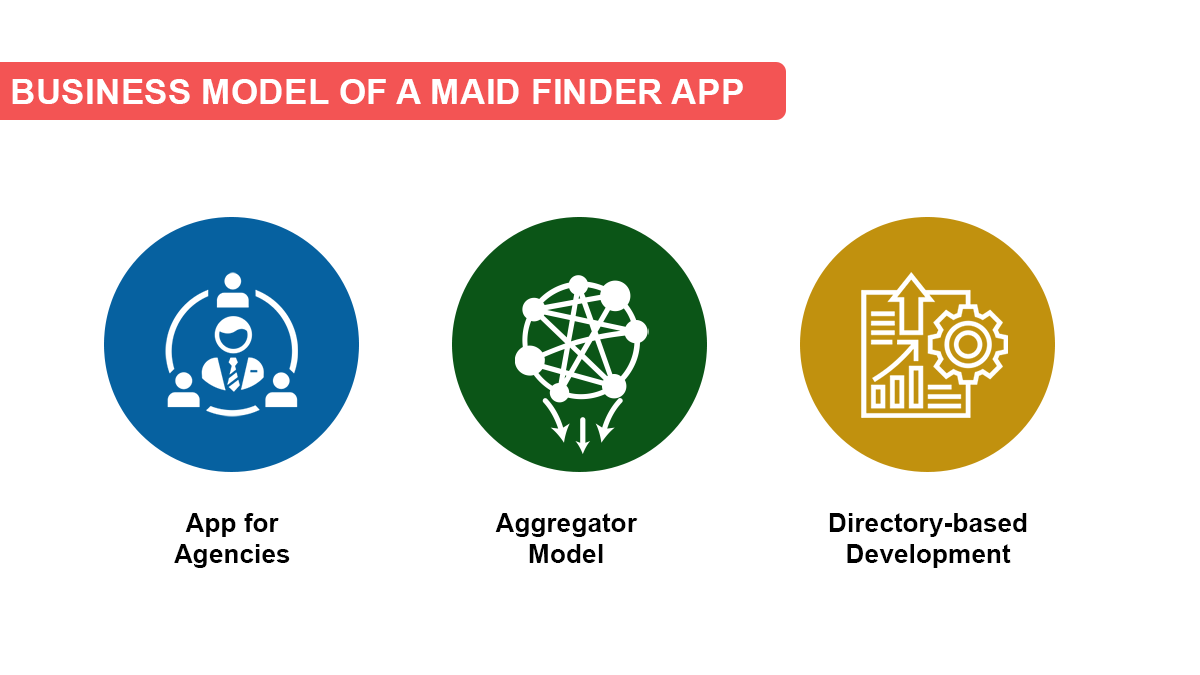 App for Agencies


Such applications are highly suitable to entities who have already established themselves as maid service providers and have a staff of trained cleaners. They can elevate the user's experience to the next level with this mobile solution. They provide customized services to their clients, allowing them to more effectively meet their requirements.

Aggregator Model
This type of service is best suited to experienced and skilled maids who want to serve a large number of clients. They may open themselves up to a myriad of options by connecting with modern technology. With these apps, the cleaners have the opportunity to connect with clients that are far from their location as well.

Directory-based development


If you want to enlighten your consumers about maid services that are accessible near their area, directory-based development is the way to go. The maids are allowed to promote themselves, including their service category, skill, and skill set in the sector. Users can easily find the top professional maids booking mobile app by using a directory-based app that properly provides the necessary information about the experts.
Market Leaders of House Maids On demand Apps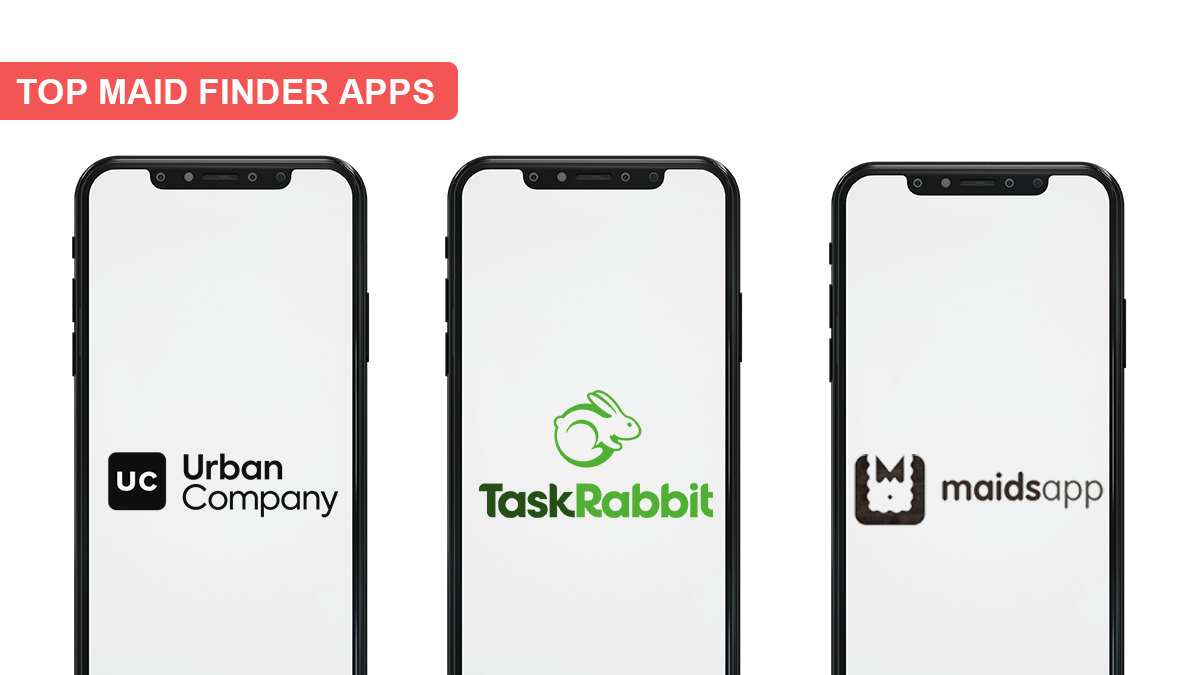 Urban Company

 The urban company, which was founded in 2014 and with a revenue of $30 million, is a prominent contender in the marketplace currently. They are stacked up with facilities such as hairdressing, cleaning, and massage for people's comfort. Previously, it was known as UrbanClap. They are well-known influencers with a strong following on all four main social media platforms: Facebook, Instagram, Youtube, and Twitter.


TaskRabbit

: Founded in the year 2008, by Leah Busque, was previously known as RunMyErrand. It has reached a marketplace of more than $200M in the year 2020. Due to its huge market, task rabbit is the tough competitor in the segment. It is embedded with multiple features which save time, cash-free payments, flexible work timings, instant money transactions, insurance for every task, and the easiest way to get the local jobs at your doorstep. TaskRabbit is expanding its reach to new cities and towns.

MaidsApp

: It is one of the fastest-growing housemaid mobile applications working on a simple process. You can easily find out the nearby maids by applying filters in the app like address, a home area (in the square foot), use for business, or for residential. Next to it is choose your type of suitable package including basic, quick and deep cleaning. As per the package, your services are delivered. You have the option of ordering a clean immediately or scheduling it for later.
General Features/Panels
User's Panel:
Registration: This is the landing page for all the users of a house maid on demand app. Here users register themselves to the services of these apps with their email ID or social networking credentials.
View Information & Select Maids: This feature allows users to be able to find solutions to their maid-related requirements. All the details including years of experience, the area of specialization, preferred location & a lot more are present in this section. 
Book multiple Maids: The best part about such apps is that users can avail as many services as they want. They can choose different maids for different requirements. 
Reschedule/Cancel Booking: If any need occurs, the users can re/schedule or cancel their maid appointments with a work of a few taps. 
Push notifications: The push notification feature of an on demand maid app allows users to stay updated with information such as booking completion, due payment, or in case, there is some change in the schedule of the maid. 
Payment Section: The payment portal of an app allows users to make an online payment for availing of the services with options such as Mobile Wallets, Debit Cards, or select the COD payment option. 
GPS Tracking: Users may browse eligible maids in their area as well as their profile information in this section. Furthermore, they may examine maids' routes to recommend more efficient paths.
View Maid history: Users may examine the maid's experience and verify former job responsibilities when they employ the maid.
Ratings & Review: Other users' ratings and reviews are displayed in this category so that consumers may hire maids who confidently fit their needs.
For Maids:
Accept/Reject Booking: Maids may take or deny user requests if there are any current orders or a busy time frame.
Choose from Job Lists: Respective Job categories can be chosen by the maids about user requests hence keeping them aware regarding service specialization.
Alerts & Notifications: The maids may select appropriate job categories based on user requirements keeping them informed about service specialism.
Update End-time: Alert messages are delivered to maids if the user's requests are validated or if there are minor time modifications made by the user.
View Invoice: Maids can view Invoices generated as per the number of hours consumed, cost structure & extra working days.
View Order: With this feature, maids may access payments based on the number of hours worked, fee structure, and additional working days.
For Admin:
Manage Customer: Admin may keep track of all users affiliated with the mobile app as well as their orders with this tab.
Add/Edit/Delete details: Admin may modify maid-related data, update availability, and assign orders with this feature. It becomes much easier to deal with awaiting service requests this way.
Track Active/Inactive Users: This feature allows the administrator to simply keep track of current and inactive customers. They can also keep track of customers who place the most orders and those who have registered but have not used their solutions. As a result, the best user engagement and retention approach may be found.
 Maid Management:  From here, the Admin manages all maids who are connected to the app. They also keep track of the maids' tasks and the number of hours they work each day.
 Accept/Reject Maid Request: According to the number of maids linked with the app and the requests aligned to each of them, the admin can accept or deny user requests related to new maid employment
Instant booking Management: The admin can allocate a specific maid based on the user's immediate request, ensuring that the user's urgent requirements are fulfilled.
Manage Start/End time: The Admin may regulate the start and finish timings of the maids based on the time allotted to them for completing the assignment. This makes it simple for the administrator to keep track of the number of hours spent.
Payment Management: This component allows the administrator to manage the fee structure for each maid. He or she can also verify the transactions made by consumers as well as those that are overdue.
The Development Cost of House Maids On demand App Development 
Let us now discuss the cost of development of house maids on demand app development. The final cost of maids booking on demand app development depends upon the size and complexity of your app. Here you can hire dedicated developers to develop such app. It further is influenced by other factors such as the location of the developer and platforms of development. However to give you a rough idea here are some estimates we outlined overlooking every factor-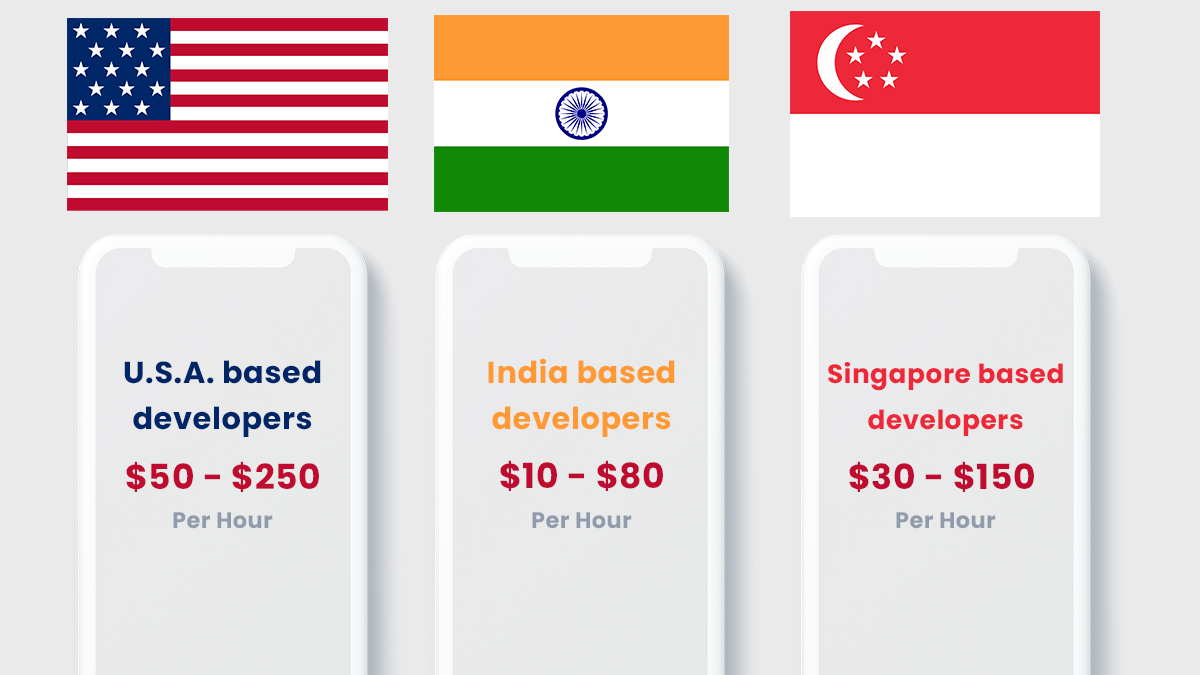 USA-based developers: – 

$50-$250

/hour

Singapore-based developers: –

 $30-$150

/hour

India based developers: – 

$10-$80

/hour