Remember the days when we had to call brokers instead of texting them? Long gone are those days when people used to call brokers on their numbers to be able to score stocks.
We have come a long way from keeping handwritten books of accounts, thanks to digitization. In today's world trading has been revolutionized and for better. It has become more powerful, efficient and fun!
Think of Investing as gardening- the more you take care of it, the prettier flowers you get. For once you can ignore the product or service you are offering, but your prime concern should be making the platform so engaging that customers who once visit keep returning back to it.
Do you think that the idea of a stock marketing application like Robithood is interesting? If your prompt answer is a big yes, then this blog is for you.
Did you know that Robinhood is the top app that allows users to trade for free. Now this makes us wonder about two questions- How does Robinhood make money?
And the question being How Robinhood actually works. Having engaged 20 million users since its inception 9 years ago, they sure have the potential which we will study closely in this blog.
The escalated growth of Robinhood investment platform has unleashed a whole new demand for Robinhood App development.
Every Brokerage and dealer company, intermediary firm and individuals are kept to participate in the stock market and also interested in knowing how  Robinhood Work and Make Money.
If this topic has also caught your interest, this is the best time to put your money in Stock Trading App Development.This blog explains in detail how does robinhood work and make money.
Before diving deep into the topic, it is important to know the market statistics of stock trading apps, and take our word, they will want you to invest right away.
Robinhood: Market Statistics
A net loss of $423.3 million was reported by Robinhood in its most recent quarterly report for the fourth quarter (Q4) of the fiscal year (FY) 2021, which ended on December 31, 2021, as opposed to a net income of $13 million in the corresponding quarter last year. Net revenue also increased by 14.2% year over year (YOY).
Even though the commission-free trading app Robinhood didn't become live until the middle of 2015, the number of users has been increasing continuously since 2014. As of June 2022, there were 22.9 million users, up from 500,000 in 2014. Since the app's formal introduction, its net revenue has also increased rapidly, reaching 91 million dollars as of the second quarter of 2021.
In 2021, there were 22.5 million verified users of Robinhood recorded.
In 2020, Robinhood's payment-for-order-flow revenue reached $682 million.
Robinhood said in May 2020 that it has 13 million active users. We anticipate that figure to have increased to over 20 million.
In 2020, Robinhood brought in $959 million.
Even though revenue increased by 100% from the previous year to $502 million in 2021, the firm declared a loss.
Prior to its IPO, it was recently valued at $20 billion; since then, secondary shares have increased that value to $40 billion.
These statistics pretty much speak for themselves why it would be a great idea to invest in a stock market app. After reading these figures you may be restless to know how does robinhood work and make money, so now let's get to that.
How Does Robinhood Work and Make Money?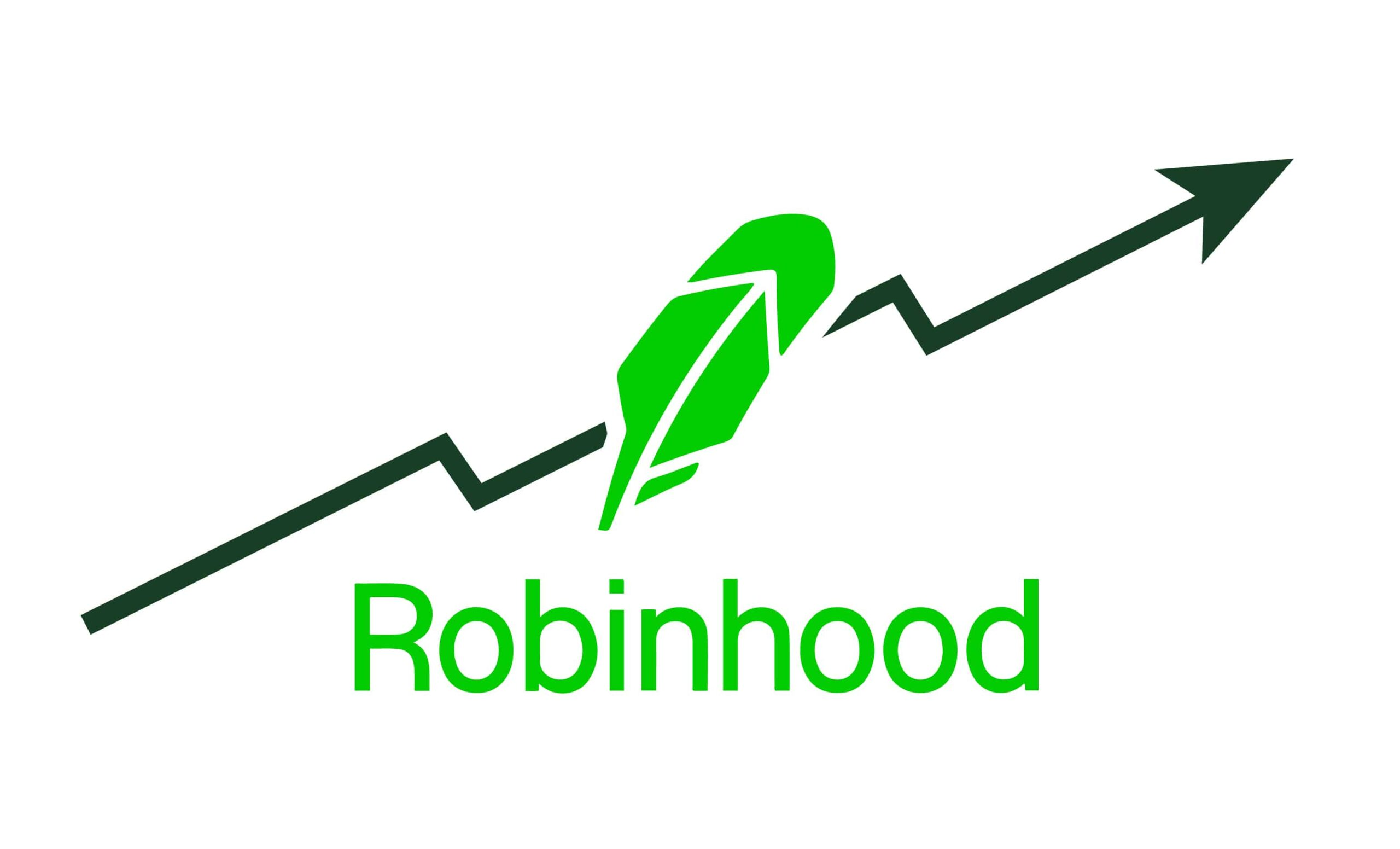 Without a sound plan, a firm has little chance of success! A business model is nothing but a canvas of visual representation of how it works, explaining all its key factors:
A business model is a minimalistic board that entails strategic elements, it includes the following:
Factors necessary to build something
Factors necessary to sell what you've build
The cost you can charge
'How does Robinhood work and make money" is one of the most searched queries on Google
Since everyone seems so interested in knowing how does robinhood work and make money, let's study the essential factors in the working of Robinhood.
1.  Key Partners
In general, the primary suppliers and distribution partners are the major partners in every company strategy. Any commercial, governmental, or non-consumer entities may be included in this party. anybody who promotes corporate expansion.
Out-of-network ATMs, AllPoint, and MoneyPass are some of Robinhood's most important partners. This also includes several significant investors that support Robinhood.
2.   Key Activities
The main operations of a business are what make its business model function, and they are its essential activities.
How does Robinhood function when there are so many tasks to be handled? The entire staff is highly supportive of Robinhood, a stock market and cryptocurrency trading app. Their team makes it a prime concern to handle the following tasks:
App Maintenance
Software Updates
IT operations
Security Upkeep
Digital Marketing
Expansion of Brand
There were just a few to name, what more tasks do they handle is still a very vast list.
3. Key Resources
There are few important resources you should be familiar with in order to understand how Robinhood operates.  The following components are the most essential for a trading platform like Robinhood.
Platform for Trading
Database for users
Market Statistics
Security Measures
Capital Investment
Tech Stack
Finance Management Team
You can get these components in your stock app if you partner with a leading investment app development company.
4. Value Proposition
Customers select a product or service from a specific brand because they believe the value it offers is the most fulfilling. At this moment, a buyer must decide whether to purchase products from a certain brand versus competing options.
To understand better how does robinhood work and make money it is also important to understand the USPs of it, we have listed a few of them:
Everyone (over 18) can now trade stocks, EFTs, etc extremely easily thanks to Robinhood.
Dependable and reliable option for long-term stock holding.
Allowing Robinhood investments without commission.
Allowing cryptocurrency trading on the same app platform as traditional forms of investing.
5. Relationship with Customers
In a Robinhood business model canvas, the interaction between the company and its clients serves as the conduit for meeting each other's demands. The company owner makes money by selling the item or service while on the other hand, the buyer spends money on products that improve their quality of life.
Support for Email and Social Media
New users get free stocks as a welcome gift
Push Notifications
Real-time stock statistics for users
6.   Customer Segments
Each consumer is a unique individual. They have different behaviors, spending potential, opinions, choices, etc. Different sources have different theories about customer segments of Robinhood. In a report Wall Street Journal said that the average user age for Robinhood was 1-29 years old. On the other hand, the New York Time reports that the average age is 31 years. Robinhood has following customer segments:
High-frequency traders
Investors looking for long-term opportunities
Marketing for individual retail brokerage
Online trading companies
How Robinhood Makes Money?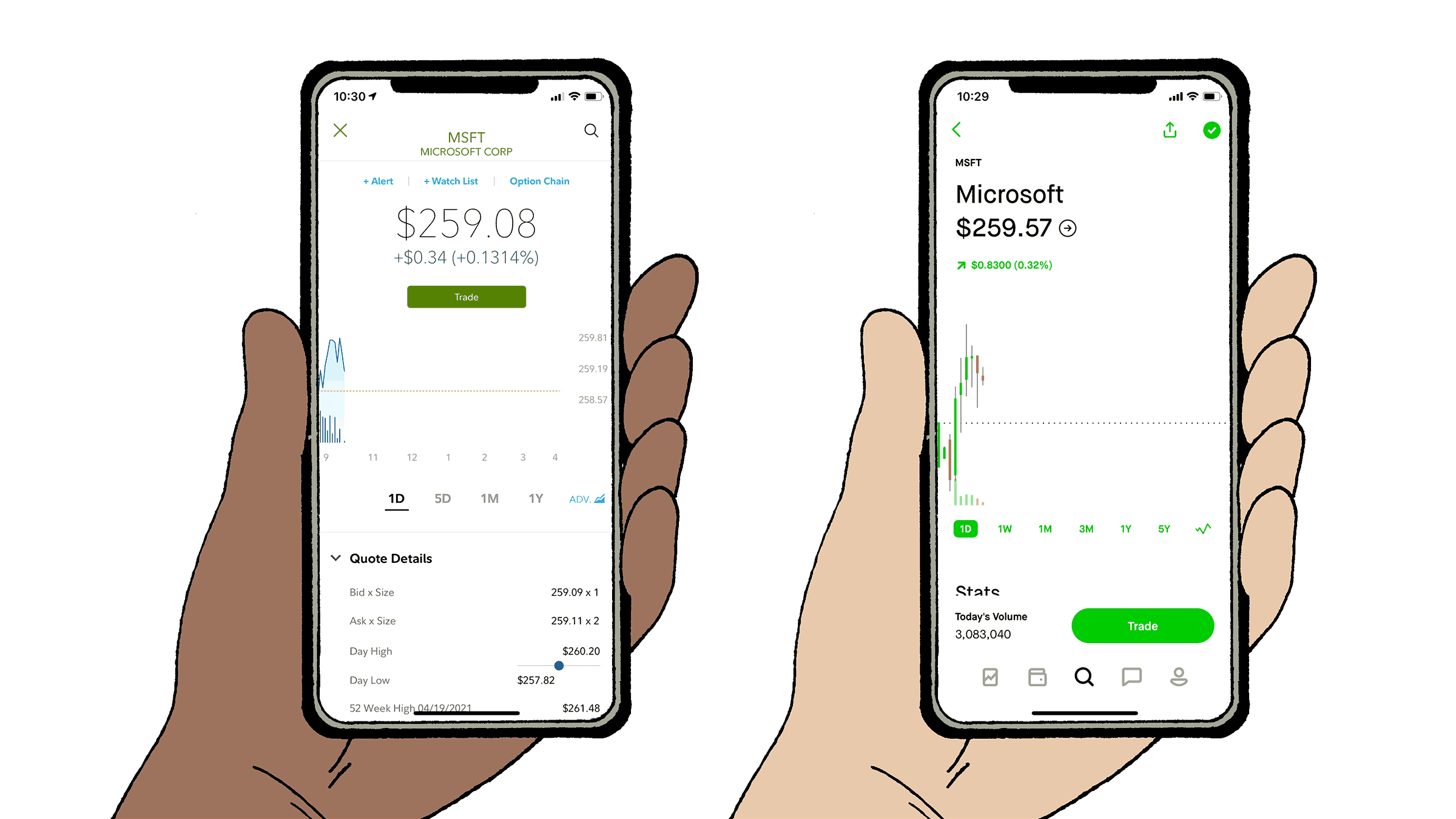 Traders who are aware that Robinhood provides commission-free trading are extremely curious to know how the business generates revenue. A multitude of revenue streams. This included rebates from market makers on user transactions, Robinhood Gold, Stock Loan (margin trading), cash management fees, income from cash, and other, smaller revenue streams. Let's understand this better to know how does robinhood work and make money
1.  User Transactional Revenues
Trading orders for stocks, ETFs, and options are executed by market makers on Robinhood. Market makers give discounts to brokerages like Robinhood in an effort to compete with the main stock exchanges. In the same vein, trading venues provide volume incentives to Robinhood Crypto.
2. Robinhood Gold Subscription Fees
Premium services like Robinhood Gold, a package of investment tools that provide research reports, market data, greater immediate deposits, and margin trading, pay Robinhood subscriber fees. Users are charged $5 per month for this service.
3. Stock Loan: Margin Trading Income
When account holders borrow money from Robinhood Securities to trade on margin, that company receives payment from the counterparties it lends margin securities to. This is what Robinhood refers to as a "Stock Loan." Although the Robinhood Gold service includes some basic margin trading, consumers who borrow more than $1,000 for margin trading must pay a 2.5% interest rate.

4. Fees for Cash Management
Fees are paid by Robinhood on money that is swept into the banks in its Cash Management network. Interchange costs from using the Robinhood debit card are also paid to it. Debit and credit card issuers frequently charge these fees, which cover items like transaction processing and fraud loss.
5. Cash Profits
Robinhood Securities may make money if consumers have unspent funds that aren't automatically swept into their Cash Management banking networks, mostly by placing the funds in interest-bearing bank accounts.
6. Transfer and other Service Charges
Users must pay a $75 transfer charge if they wish to move their money from Robinhood to another broker. Robinhood also charges $20 for overnight check delivery, $5 for print statements, and $5 for paper confirmations, among other extra expenses.
If you are looking forward to building an app like Robinhood, hire dedicated developers. If you are looking for services for android platform hire android app developers from us. As a leading mobile app development company we have expert iPhone app development services.
Conclusion
Before diving right into trading app development, you should be aware of these key factors so that the solution you build is the best of trading app development services. We have penned down the most important factors that are needed to be studied to understand how does robinhood work and make money.
If your goal is to grow a base of devoted users, you must offer smooth and remarkable features and functions. You can only do it by working together with a Trading app development company that assesses the necessary expertise and talent to meet your possibilities.