The way in which people are shifting towards 'renting a car rather than owning one makes investors think 'How to start a car rental business?' And We're here to answer it!
The demand for Car Rental Apps is universal. It is so high that its market is expected to reach a booming value of $567 Million. We're sure that as an investor you wouldn't want to miss on such an opportunity.
Now that we have raised an eyebrow, it's time we also answer the question. This blog will deal in explaining in brief how to start a car rental business and everything else that circles around it.
Car Booking App Development: A Mini Intro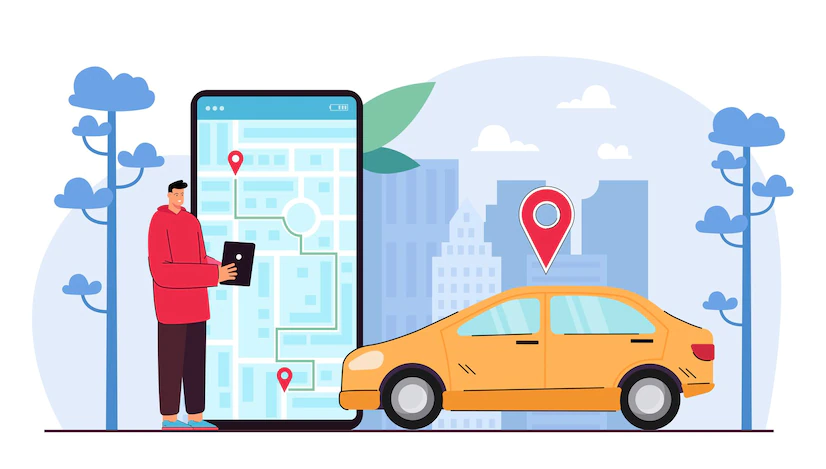 There is a market for possibilities and a demand for something that is more affordable and readily available for urgent needs, which is the main cause of the fast increase in the number of car rental businesses.
This is where car rental apps come into play.  Peer-to-peer car rentals are in demand since users don't want to rely on others to drive them around town and instead want to hire the cars for an hour or a day.
A taxi booking app development company will assist you in creating an app that will appeal to people in a number of ways. Here are some pointers that will tell you how car rental apps appeal to thousands of users:
The primary factor driving the increased demand for automobile rental services is the flexibility they provide.
It offers a higher quality of life and is more affordable than services provided by apps like Uber.
Car Rental apps are nothing less than a boon for people living in highly inaccessible areas. With these services, you can be anywhere anytime without having to rely on someone to drive you.
Car Rental Apps: The Steering Wheel will be in your Hand
Living luxuriously has become the new fashion in town, and we as humans tend to get delighted over small joys in life, one being able to find usual services at reasonable prices.
Since it is so simple to rent a car, the service providers have moved dramatically to car booking apps and are now actively marketing their services there.
While there are many different automobiles accessible for consumers to pick from and drive personally, they can now take advantage of profitable deals by comparing pricing and the availability of cars from different apps.
To put it plainly, car rental apps are on-demand mobile apps that help users to find cars they can rent for their personal use. In recent years, these apps have witnessed decent popularity, making this a huge marketplace to invest in.
Want to Start a Car Rental Business? Take a look at Market Statistics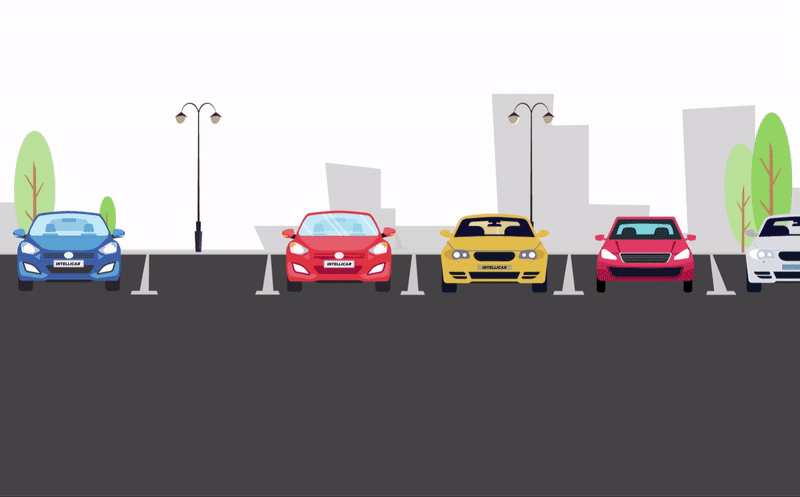 The statistics seem to be fairly impressive when it comes to developing rental car apps. You can get a sense of how much money you can generate by partnering with the top taxi booking app development company by looking at the data shown below. The provision of car rental services seems to be a great method to expand your company or make a name for yourself in the market.
According to statistics, the worldwide industry for automobile rentals would bring in $1,898 million in income in 2021.
Revenue is expected to increase at a rate of 20.75% yearly growth between 2021 and 2025.
By 2025, it is anticipated that the market for car rentals would reach $4,036 million at a CAGR of 20.75%.
User penetration will be 2.8 percent in 2021 and is expected to reach 5.3 percent by 2025.
The estimated average monthly income per user is $48.15.
International comparisons reveal that the United States accounts for a sizable percentage of the revenue, which is anticipated to reach over $18,223 million in 2021.
The rental-car business is not only reliable, but it is also expanding steadily. On the other hand, market revenue demonstrates that there are sufficient prospects to launch a profitable car-rental app.
What Exactly is Car Booking App Development?
The development of mobile apps for car rentals is brimming up like an inferno. But you must know, building a leading car rental business is not a cake.  Tossing a few ideas and features together and calling it a day is not acceptable.
You will obviously require a compass to walk you through, a technical professional to assist you in creating a reliable development plan for your company. But you can leave all your worries aside, it's our promise to guide you through every aspect in learning How to Start a Car Rental Business
Mobile apps for car booking services let customers rent a vehicle to suit their needs. Paying a little service charge will allow the user to reserve the car you want for 24 hours or for a required period of time.
In Layman's terms, Car Booking App Development is a process in which an on demand app development company that you have partnered with assists you in creating a car rental business plan with a mobile app. These apps help their users to rent cars for a service charge.
Taking a page from operational chapters of apps like Zoom Cars will help you learn that you can also offer subscription plans. This means that your users will be able to rent a car for 6 months and you will be able to charge for them as a provider. This feature is a soul savior for employees that travel a lot, and trust us- there are many of them.
Moving ahead we will discuss how to create a car rental business
How to Start a Car Rental Business for 2023?
If you are still here reading this blog it must meet that you really want to know how to start a car rental business. Without making any further delays we will not get straight to the point to help you learn how to start a car rental business-
Build a Framework for your Business Idea
Conduct research to enhance your rental-car company plan. because there are many rivals in the market you plan to invest in. You must assess their target community, present audience, target geographic area, monetization plan, and most significantly, the features of their app.
If you were to create the same product that is already well-known and rediscover the fire, it would be difficult for you to thrive. You must create a platform with modern features and a better user experience. To do that, you must comprehend the psychology and propensities of your potential clients. You ought to be aware of your client's problems.
Pinpoint a Business Plan
B2C Approach: With this strategy, you can create a company where you work directly with clients. Customers can rent a car from your inventory of available vehicles. They can reserve the vehicle of their choice for a one-way or round-trip travel, complete the necessary papers, and then receive the key for their commute. Hertz and Enterprise Rent-A-Car are two well-known examples of this type of company structure.
P2P MarketPlace for Car Rental: One of the popular and adaptable business plans for beginning a car rental company is this one. The lifeblood of these sorts of enterprises is mobile apps. What makes this business appealing is that you don't have to own any vehicle.
Fix a Car Type
To be the talk of the show you should give your users a range of choices when selecting cars. For instance, several auto rental companies provide premium rental cars as well as cars for weddings and other special occasions. where some companies sell sports cars, exotic automobiles, and more.
If you want to target a certain audience group, you can also choose to focus on only one sort of car model. For instance, Silver Car App, a car rental company, solely offers Audi cars to its customers. Instead, you could let any kind of car into your market. In general, most businesses choose this course of action since allowing more automobile owners to sign up for their marketplace would be advantageous for their business. It will enable you to grow your fleet.

Get Licensed
The licensing procedures are often handled locally. For processing license applications and issuing the license, each country has its unique process and set of rules. For the management of the insurance coverage for a rental car and the payment of the licensing costs, you can hire an insurer.
Once everything is completed, the local government mails you the license and notifies your insurance as well. The license is typically renewed every year. Therefore, be careful to get the proper license in order to operate your rental car business.
Build a Minimum Valuable Product
After choosing the type of car rental company you want to launch, you need to consider the technical components of the industry. Nowadays, people favor mobility in all spheres. Therefore, having a mobile application for your business is essential.
You need to have an application for both the B2C method as well as the P2P automobile rental marketplace model. Once more, you don't have to begin with fully functional mobile apps. For starters, you can choose to create a website or an MVP (minimum viable product) for the necessary apps. The MVP app only has the features that are absolutely necessary for renting a car.
For the B2C strategy, all you need is a custom app that allows people to find your car station, reserve a car, and begin their journey. On the other hand, if you want to start a car rental business, you'll need two mobile apps—one for clients looking to rent a car and another for car owners who want to monetize their listings.
Secure an Insurance
Every well-known rental car company offers insurance to both consumers and car owners. Additionally, you have to give them company car insurance. You must do so in partnership with a reputable insurance provider company.
Insurance that covers physical damage, theft and serious accidents up to the car owners' financial worth is required.  On the other hand, you should also provide a variety of packages that protect the visitors from any problems that could happen while they are traveling.
Get your App Driving
Since COVID-19, more people started relying on the internet and mobile apps. If your car rental company doesn't have a smartphone app, you're losing out on a valuable source of income. When building an app, you have three choices:
Build an app from scratch.
Using turnkey services like RentALL Cars.
Using app developers such as Bubble.
You can hire dedicated mobile developers to get a car rental app developed. Having a car rental app will ensure that your customers thrive with the following facilities:
Your mobile app enables direct booking for your users.
The mobile app is simpler to use and more user-friendly.
It can be used as a direct line of communication.
You could give your clients better service.
You can strengthen your brand.
Must-Have Features in a Car Rental App
If you want to start a car rental business, you must be sure to include some specific features in your mobile app. These features will ensure that your app is facilitating a smooth car rental procedure for its users. Car booking app development services will help you in the integration of these features.
1. Two-Factor Authorization
This tool ensures that sensitive data will be securely stored. Following registration, the site prompts users to create a password and validate their email or phone number.
2. Customized Travel
Passengers can further personalize transportation choices while making a reservation. This includes payment method, pick-up/drop-off location, time of ride, car type (standard/luxury), driver gender, etc.

3. Ride Matching Algorithm
Hire on demand developers to develop a robust feature that allows customers to match their preferred driver and car type.
4. Live Tracking
Due to location API with GPS tracking, people may view car activity in real time through an online map.
5. Payment Options
The appropriate payment methods are available to passengers, including cash, credit/debit cards, discounts, and rewards.
6. Ride History
Users are able to view recent reservations using this functionality. Additionally, they can modify and add preferences to their personal list to ensure that their trips are flawless.
7. Language Settings
Customers may choose the preferred language, which enhances user experience and motivates the intended audience.
8. Reviews
After a ride, customers should be able to rate drivers and the services they received. App managers can evaluate service quality and enhance it using feedback and ratings. Top android and iPhone app development services providers ensure to provide this feature in apps.
9. Push Notifications
Users receive notifications for modifications, loyalty programs, and order details. With the help of this feature, vehicle rental apps can engage users and garner more positive feedback.
10. In-app Calls and Chatting
Users can SMS or phone the company's managers and drivers. Since consumers and drivers don't need to share personal contacts, the such in-app conversation is useful.
11. Route Optimization
For a car rental app to be successful, accurate and sophisticated navigation is essential. Thanks to route architects, it accurately optimizes travel routes in real-time while also detecting traffic congestion.
Read also: Taxi Booking App Development Cost and Features [2023]
12. Geolocation
Admins can add service cities or countries using this capability. Users must be given information about the places where the service is offered.
Conclusion
To start a car rental business you will need to partner with a leading taxi booking app development company.  On the other end of the phone, someone can be taking reservations and answering calls and queries. Starting a car hire business shouldn't be difficult if you take the advice in this article to heart.
Along with technological investments, you should also keep an eye out for emerging trends, market issues, the business model that works best for car rental services in the present, and ultimately, ways to expand your company.