There is no doubt that sports are a billion-dollar industry worldwide as there is a huge craze for sports such as cricket, soccer, baseball, rugby, and basketball. But it is really tough to play all the games physically, which is why there is a great craze for sports apps. This is why many companies invest in sports app development.
As you head to the Apple and Google play store, you will be surprised by the number of sports applications there. It is big proof of the popularity of the sport application. It is a good idea to build such an application. But when building an app, it is important to have unique ideas to build a sports app.
If you are debating what kind of sport application to create for your startup, you are at the right place. Today, we have provided many sports application ideas for your business in this post. 
Sports App Market Size & Statics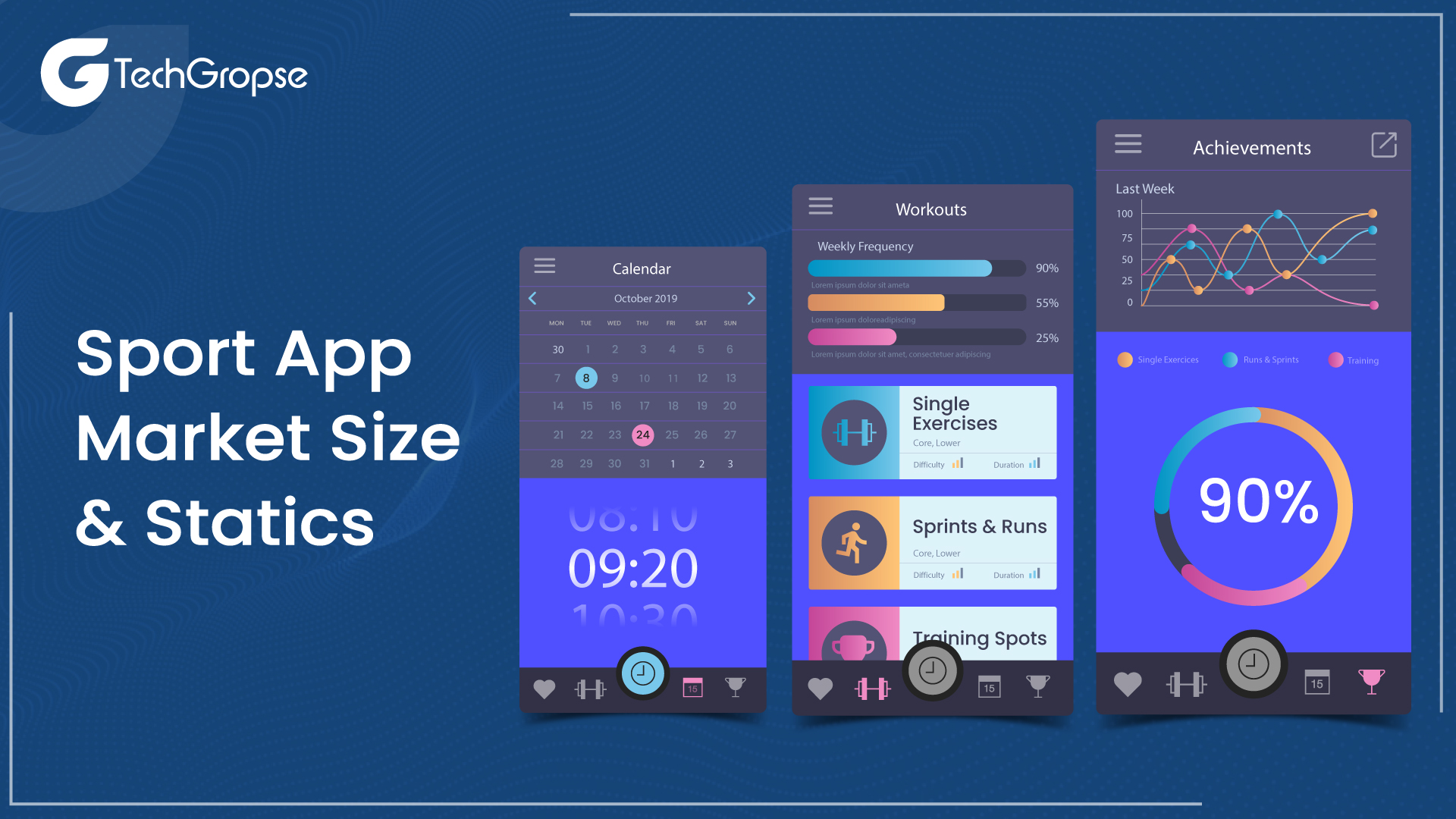 If you want to start a sports business and create an app, there is high competition; as we know, teenagers and youth are crazy about sports. A report shows that 80 percent of people worldwide use sports applications. The number of players is increasing day by day. 
In simple terms, the rise of sports mobile apps has contributed to the accessibility of sports content. The variety of such applications is increasing day to day. You know that in 2022 the worldwide sports app market will reach $5 billion, and it is predicted to grow even more to $10 billion in 2025.
Henceforth, the popularity of gaming applications has become high in today's time. If you want to earn more profit and take your business to the next level, investing in sports app development is ideal. Every age group's people love to play games, which is why you will get more profit by investing less money.
But when it comes to building an app, it is good to hire a dedicated team of developers with good knowledge of the technology and years of experience to build functional and innovative apps, including modern technology and rich features. 
Latest Trends in Sports App Development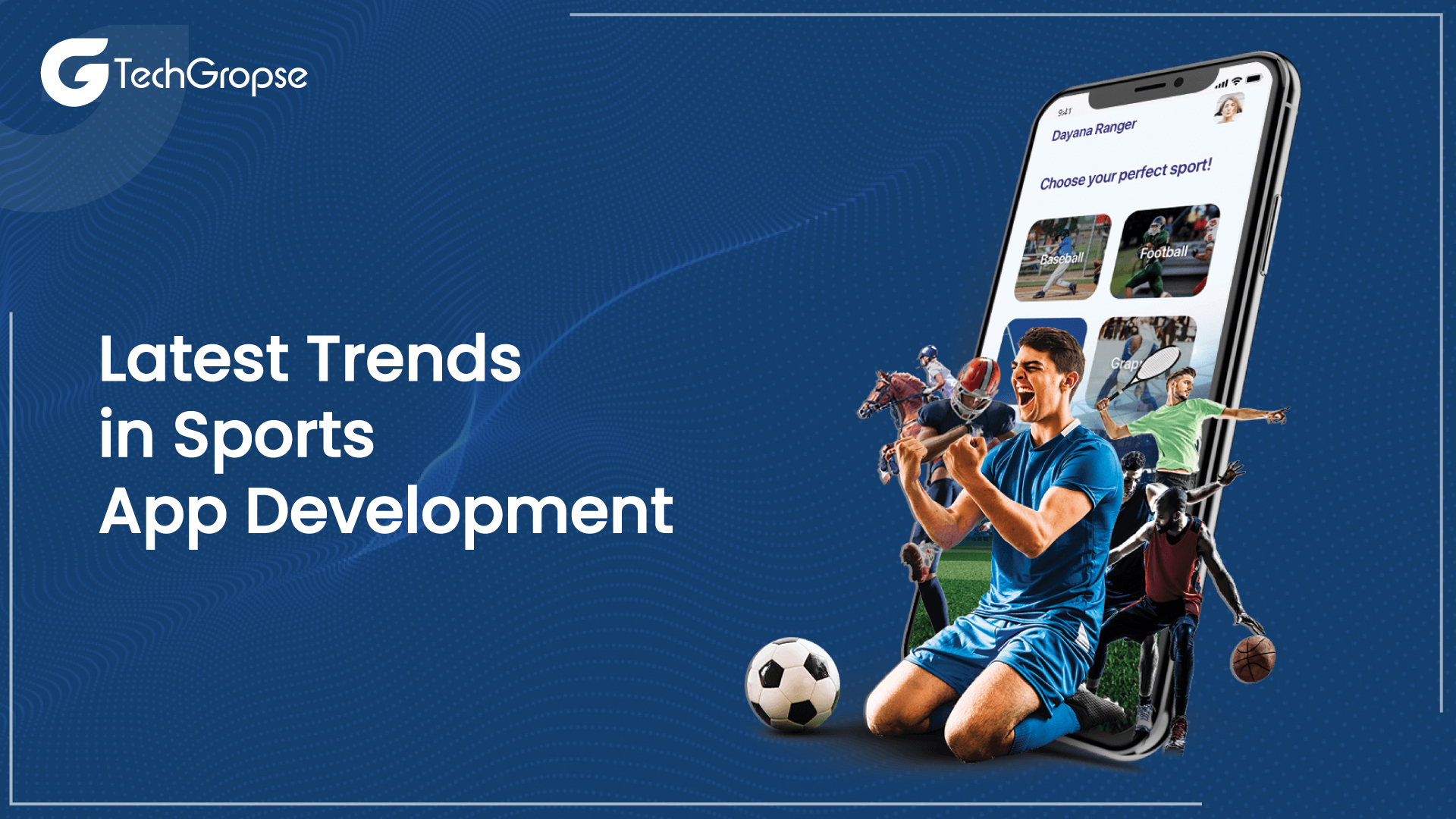 Over the years, trends have changed which is why it is required to stay up to date from time to time. Otherwise, you may need to catch up, so staying updated with new technologies and trends is required.
If you don't know about this, read this section, where you will better understand the sports market and integrate some trends. This will assist you in building a fantastic app that provides a great user experience.
Gamification is the latest trend in the sport app development field that can be defined as a group of elements that motivate users to engage on the mobile application for a long time with gaming activities. You know that gaming activities can include point scoring, betting, competition with others, providing an opinion on certain activities, and other encouraging elements.
On the other hand, gamification is performed by integrating social elements in the applications where users can connect with other people showing similar interests. So you need to update with this trend that will help you get new ideas to build a sports app in 2023.
Social Media Integration for Social Engagement
Undoubtedly, everyone has a social media platform where they spend lots of time. Sports fans love sharing their activities with their connections on social media platforms.
You know that die-hard sports fans appreciate the feature of sharing real-time updates directly to their social media handles; live-tweeting and posting Q and A directly to social media is a trend where users can easily share their activities. 
By knowing this trend, you can easily build a sports app with rich features and modern technology, as it will help you take your business to the next level easily. When you follow this trend, there are high chances you will get more profit. 

Augmented reality and Virtual reality are new trends in the support industry. Users love enjoying their favourite sports matches in the stadium, but not all of them can join the action live.  
With virtual reality, users can experience sports matches as if they are sitting in the stadiums. Therefore, the demand for this trend is becoming high. The immersive experience through VR is a demand for users in sports applications. Following this trend makes it easy to build a functional application for your business. 
Smart Apps with AI and ML
In this technical era, machine learning makes applications more intelligent than ever. When you embed machine learning algorithms in a sports application, it is easier for you to deliver an artificially intelligent experience to the users, as we know that news applications can provide the relevant sports news that users love to read.
Further, AI always supports users in answering frequently searched or asked questions by suggesting the best answer in advance without any human interaction or support.
These are a few trends in the sport app development field. But knowing trends, it is more challenging to build an app. In order to complete the process, you need to seek the help of professionals who will provide you with ultimate sports app development services with ease. With good knowledge and experience, they will give you the best solutions that meet your business requirements. 
Amazing Sports App Development Ideas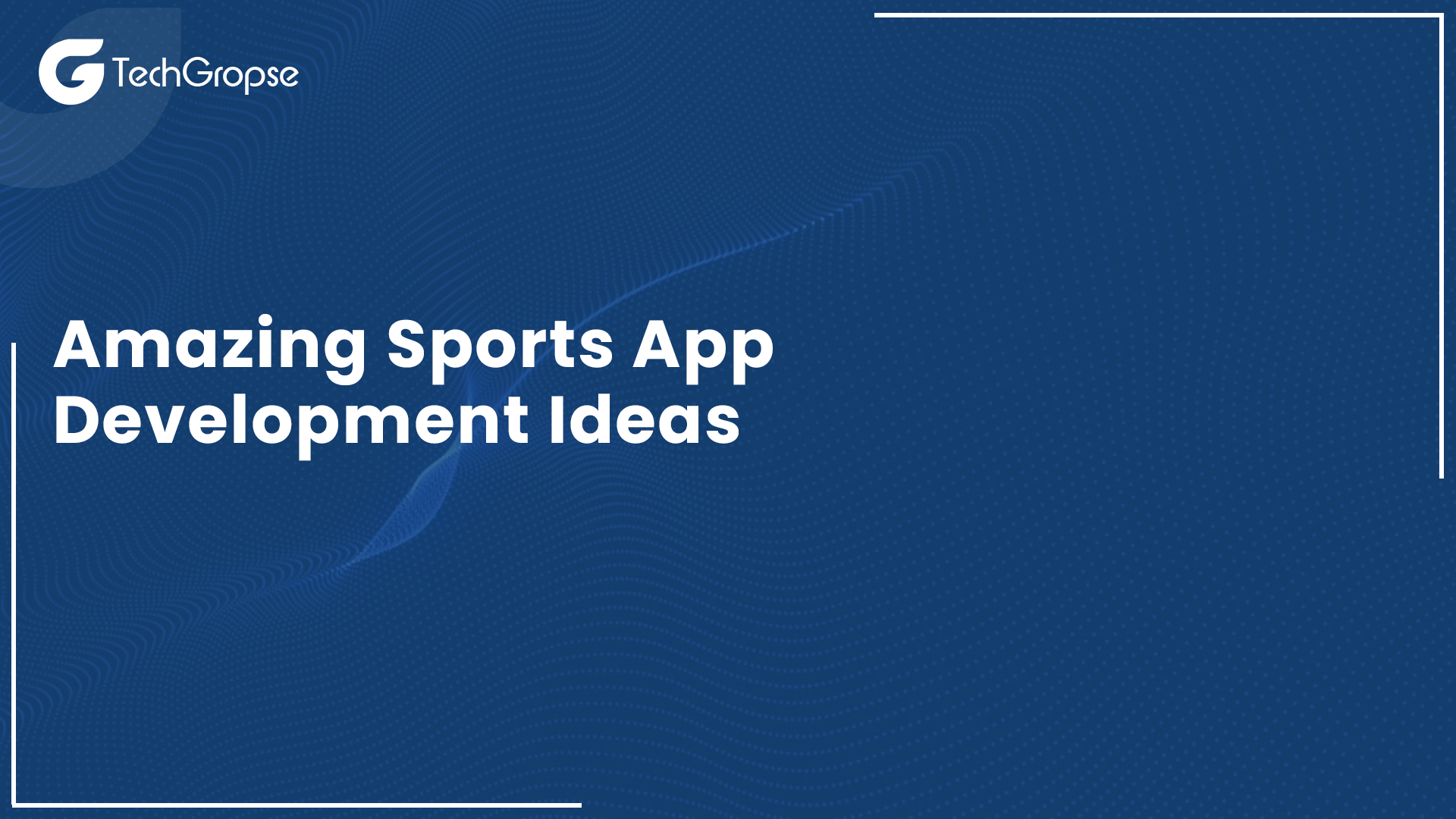 As we mentioned, sport application demand has become more popular. This is why many agencies decided to build a sports app. But when it comes to building such an application, it is required to have great ideas. With a proper plan and ideas, it is easier to survive in the market. 
For your help, we mentioned top sport app ideas. This will help you build a functional and easy-to-use application for your business. So, read out the following ideas:
Sports Coaching & Training App
A quality sports mobile application can be a great addition to an athlete's training routine. In simple terms, it can help the users to track their food choices, schedule training sessions and sleep patterns, or even train online with the coach. So it is a great idea to build sports coaching and training applications. 
In order to make the process easier, you can contact the professionals who will give you custom mobile application development services in UAE within your budget. 
Fantasy Sports Applications
With the help of a fantasy sports application, users can easily become team managers and create a team of players. Moreover, they gain points based on their performance in real games. So, it is a great idea that, combined with a wide fan base, has turned fantasy support games into one of the most popular types of sport application. 
However, you should contact android app developers for hire, who will provide you with ultimate solutions as per your requirements. It is obvious that a leading agency works on several ideas and projects, so they never compromise on the quality of the project. 
Live Streaming & Live Score Applications 
Live streaming services have gained huge popularity. A high-quality multiplatform live sports application with a chat option attracts sports fans to download such applications. If you also want to build a sports app, it is good to work on this idea. 
In simple terms, you can count on it in the list of top ideas to build a sports app. However, you need to get in touch with a leading name that will provide you with ultimate solutions within your budget. 
>>> Read More: Top Live Cricket Streaming Apps of 2022 <<<
If you want to know the top ideas to build a sports app, betting is one thing that goes hand in hand with support. The great combination of favourite matches and gambling can be exciting and always profitable.
To make the application more attractive, you can include internal currency or allow transactions with cryptocurrencies. It makes sure that users will enjoy the application. However, you should contact iPhone app developers as they have good knowledge and track record in the app development industry. 
Sports League Management Apps
League management applications are ideal for coaches and athletes, so it is a great idea to build a sports app. It is created as an all-in-one tool to improve communication between team members and coaches, record team performance, manage training sessions, and many more. 
If you are searching for top ideas to build a sports app, it may be helpful. However, you should contact professionals who will guide you in making your app more unique and popular among people. 

Sports Inventory & Equipment Store Apps
Sport inventory & equipment store applications are much like classical ecommerce platforms. Here, athletes and sports enthusiasts can get clothes, foods, supplements, inventory, wearable devices, merchandise, and much more. You know that the structure of this app is similar to other shopping platforms.
So it is a great choice to build such an app that will help you take your business to the next level. However, you need to hire a dedicated team of developers to ensure the app's success. 
AR/VR is the best idea to build a sports app that makes them stand out among other apps and often finds inspiration in the latest technology. Usually, these technologies assist users in immersing themselves into the game right from their homes, playing an AR/VR sports game, buying a ticket for a seat with a perfect view, or getting training insight. 
In order to complete the app development  project on time, you can contact android app developers for hire who never disappoint you at any cost. So, it is good to seek the help of experts to opt for the best services. 
Sports Event Booking Apps 
Such applications help users access indoor and outdoor maps, select a perfect seat on a 3D stadium map and get a ticket. With the help of sports event booking apps, visitors can view fresh event-related information, order foods & drinks at the actual event and join a community. 
Such apps reduce workload, save time and cost, and avoid mistakes in event organisation. But you should get in touch with mobile app development company in Dubai to make the procedure easier. 
Sports News & Analysis Apps 
Sports news & analysis apps are also included in the list of top ideas to build a sports app. From scores, pure information to interviews, products, and live streams, all information can be accessed in a couple of clicks. Generally, sports news apps build similarly to regular news sources.
Lastly, a sports quiz app is also a great idea to generate more revenue and get a high return on investment. No doubt that people of any age enjoy quiz games because they provide robust animations for quiz events, audio commentary for such events, great gaming experience, and many more. 
Such games are exciting and enhance sports knowledge. Plus, users can get exciting rewards and prizes after winning the game. This is why they will gain more popularity in the upcoming years. 
Wrapping Up
The gaming industry is growing rapidly, so it is the best time to launch a sports app, as people look for such applications worldwide. People undoubtedly love to spend time playing various sports, watching and reading sports news.
But trends may change every year. This is why it is required to stay updated with new trends and sport app ideas to build a full-fledged sport application including unique features. 
In order to know what is trending in today's time and ideas, you can read this post. This will help you in picking an idea to build a functional app. But more than choosing an idea is required to build an app; it requires hiring dedicated developers with a proven track record.