Over the years, technology gets advanced that helps you to take your business ahead of your competitors. Nowadays, you can see many updates and changes that make technology more advanced and useful for businesses. Until now, web1.2 and 2.0 are more popular, but you know that web 3 is the father of the technology, which is why the demand for web3 development services is high.
Of course, you think about the best thing about web 3 that makes it advanced and most popular. Yeah! Getting all the required information about implementing your ideas into reality is good. Thus, you should also start from the beginning and get all the knowledge, whether it is related to web3 development cost or web3 features.
In this version, folk have full freedom of their content, assets and content. The great thing about this technology is that there are no middlemen involved. Plus, large enterprises and the government have control and regulate whatever goes on the internet. Therefore, there is a huge craze for web3 technology.
What is Web3 Development: A Brief Introduction
Web3 is the third generation of the internet, whose main focus is decentralisation and security. It runs on blockchain technology and helps users control their data. Usually, the web3 application is built on decentralised protocols such as Ethereum, Filecoin and IPFS. And the great thing about these protocols is that they provide a better user experience and security.
Moreover, it is more efficient compared to others because it does not rely on a central server. According to a report, the web3.0 market revenue is expected to grow at 35.4% from 2022 to 2025, reaching nearly US$64.38 Bn.
In order to be successful in the new era of the internet, it is necessary to hire web3 developers with various skills. They have years of expertise in developing a fully functional application that allows the users to control the content. So, when deciding to develop an application, you need to look out that the selected developers are eligible to craft solutions that meet your business demands.
How Does Web 3.0 Work?
As we mentioned above, web3 is a new generation of the internet that makes it much easier, faster and more efficient in order to process complex search sentences in no time. Web 3.0 technologies work with cryptocurrency.
With this technology, the user will interact with applications and communities through your wallet, and when you log off, they will take your data with you. Since you are the owner of the data, you may select whether to monetize it.
When you use a social media platform such as FB, these businesses gather your data that is stored on your cryptocurrency wallet in Web3. In simple terms, on web3.0, the user can interact with applications and communities through your wallet. You can take your data with you when you log off.
Hence, web3 has a bright future, making it more popular among businesses. If you want to ensure the success of your business, you should hire dedicated developers who are proficient in developing applications.
Features of web3 Development That Help You Define Web3.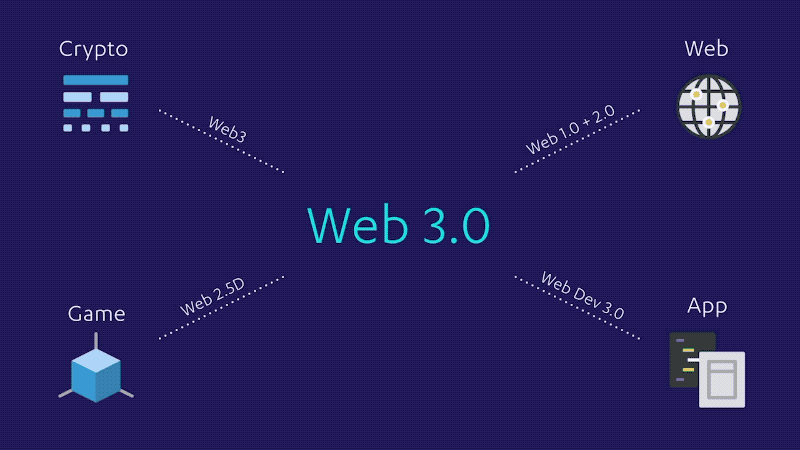 Once you are familiar with web3 and how it works, it is time to do research about its features. We all are aware that features ensure success, which is why you should take care of all the required features.
This will help you in making a web3 application for your business. Here we mentioned some necessary features of the web3 application that help you determine whether the app is fully functional and smart in technology.
This is the main feature of web3; its main aim is to decentralise the control of the content. Web3 eliminates the intermediate trader by allowing the end-user to gain full ownership of data. With peer-to-peer networks, applications and websites are widely distributed across hundreds to millions of nodes that are located on different devices.
In other terms, users are no longer manipulated by big names such as Google and Facebook. However, you should get in touch with a blockchain development company that will assist in adding the required features to your application.
Trustless and Permissionless
It is another great feature a web3 application must have. The network offers users the freedom to interact publicly and privately without an intermediary exposing them to risk. In simple terms, the users can easily interact with others in the absence of a trusted third party.
The permissionless feature allows the users to bypass the governing authorities in order to access the network directly. However, you should get detailed information about the web3 development cost. It will help you determine how much you should pay for making a web3 application.

In order to provide a real-life browsing experience to the users, web3 technology integrates the use of 3d graphics and AR/VR technologies. The 3-dimensional design is used extensively in websites and web services in web3 that empowers various industries such as fashion, health, real estate and many more to create an interactive user experience.
In order to add this feature to the application, you can hire blockchain developers who are experienced and dedicated to doing this job. With in-depth knowledge of the codes and technologies, it is easy for developers to create web and mobile applications.
Artificial Intelligence and Machine Learning
You know that artificial intelligence technology has made web3 more efficient. Plus, machine learning constantly improvises its algorithm and becomes more accurate. With the help of machines, it is easy to process text, video, audio and photo content in a more convenient way by establishing connections between different pieces of information.
On the other hand, AI will separate valuable information from useless data and fake news from facts. With the help of AI, it is always easy for the users to conduct client demand forecasting and personalise customer services which are essential for businesses.
However, you should get information about web3 development costs that will help you decide how to develop a web3 application. It will assist you in building an application that has the required features and functionalities.
Apart from cost, it is also important to get in touch with a web development company that will guide you about the development and always help in every possible way to build an app that assists you in generating more revenue and high ROI.
Connectivity and Ubiquity
Another important feature of web3 is connectivity and ubiquity that can be ubiquitously connected to a higher standard than ever before. There are undoubtedly numerous apps to analyse the growing number of data, more devices and products that will be connected to the internet for a smarter life.
In order to implement your ideas into reality, you should also seek the help of a reputable agency that will tell you the web3 development cost and help you build an application with the necessary features and functionality.
What is the Cost of  Web3 Development?
The overall Web3 development cost depends on various factors such as features, design, region, team etc. For a  basic project, you may pay $60 k to $80 k. There are many other factors that may affect the overall cost. For this reason, getting an exact idea about web3 development costs takes a lot of work.
Here,  we mentioned some factors that may also affect the web3 development cost. So, let's start: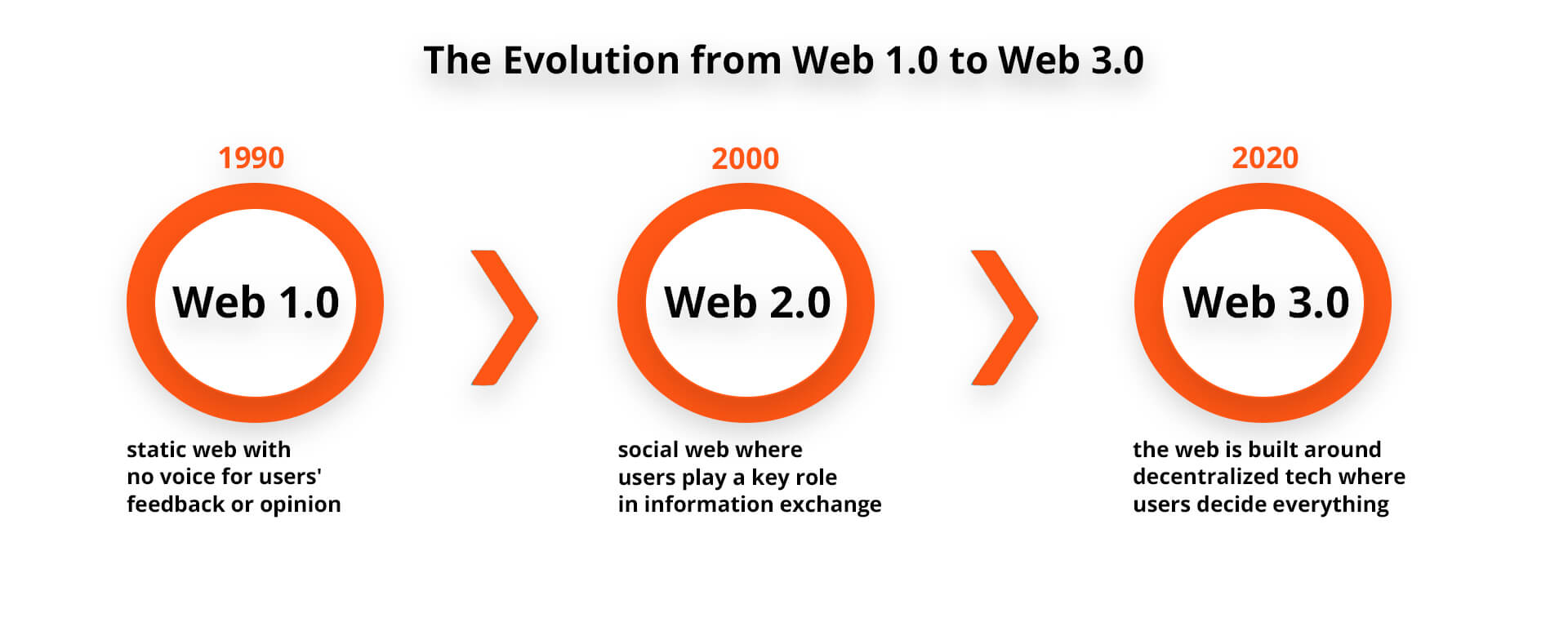 1. Web3 Features
Features play an important role in web3 development overall cost. Web3 app features depend upon what kind of features your clients plan to add to their applications. In simple terms, the web3 development cost increases and decreases according to the complexity of the platform.
2. Team of Developers
Of course, you need to hire web3 developers to complete the project. So, you need to decide whether you are opting to hire freelancers or in-house dedicated developers for your project. When you hire an in-house team, you have control over them. However, the web3 development cost is high.
Besides, the freelancers take fewer charges compared to the in-house team, but they work according to their convenience. It totally depends on your desire and which type of developers you want to work on your project.
3. The complexity of Web3 Development
The functionality and complexity of web3 play an important role in deciding web3 development cost. It not only decides the cost but also plays an essential role in determining the overall time required in order to complete the project.
4. Development Method
Another essential factor that plays an important role in deciding web3 development cost is the development method. Of course, web3 app development is a time taking procedure that involves a huge investment.
In order to save time, you can get white label web3 solutions and add the required features to the application. Plus, the white label app's cost is less than others.
These factors play an important role in deciding web3 development cost. For your idea, we mentioned a table that will give you an idea about the overall cost of the app development. If you want to get an idea about this, look out the following table:
| | |
| --- | --- |
| Region | Web3 Development Cost Per Hour |
| Europe | $50-$100 Per Hour |
| UAE | $25-$50 Per Hour |
| USA | $30-$60 Per Hour |
| India | $20-$40 Per Hour |
But keep in mind that it is not a reality. In order to get appropriate and authentic information about the web3 development cost, you should get in touch with a trusted and honourable name that has exact information about it.
Final Note
Now you have brief information about key features and web3 development cost. Taking this information into your account, you will make a decision that will help you in getting the best solution for your organisation.
Once you have in-depth information about the key features and costs, you need to consult with a reliable and trustworthy company that is committed to providing web development services. With years of experience and dedication, they have great solutions that meet your demand and business goals.