When humans began to evolve into more civilized beings, they established a civilization centered on progress, growth, and invention. Using the inherent desire to discover something new, we as a community brought in technology tools that assisted us in transforming.
As technology began to take root, changes began to take hold, forcing us to think beyond the boundaries. Turning the pages of history today, we can see how far we've come since the day we accidently found fire. Every day, our civilization changed, and we were engaged in the everyday rush of existence.
The desire to gain money and attain prestige led people to emerge out of their caves and toil for the things they desired. Technology became the 'push' that fostered this process of progress. It was and continues to be one of the most powerful engines for the worldwide growth of banking, industry, and commerce. Globalization, liberalization, and the industrial revolution were all aided by technological progress.
We were able to construct things that were formerly regarded as a far-fetched fantasy when we began focusing our efforts on technological development.
The proliferation of technology across numerous verticals only to transform them into something that blossoms with progress and innovation.
During this change, the education sector rose to the epitome and attracted special attention from technology experts. The result of the same innovations led to the intervention of Web3 in Education and its amalgamation with schooling has brought about a revolution. In this blog we will discuss how Web3 in Education will bring revolution.
What is Web 3.0?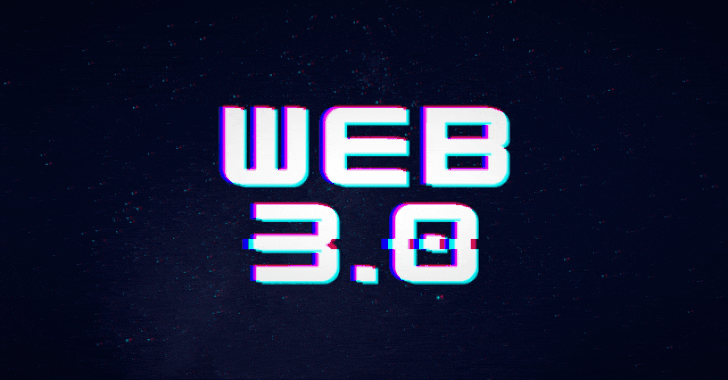 It is a more developed version of Web 1.0 and Web 2.0 collectively known as the semantic web. Over Web 3.0, each individual is exposed to data based on their search habits and interests, effectively eliminating the idea of unstructured search engine results.
Simply said, in the Web 3.0 age, information does not seek users; rather, information seeks its specific audience. This is a fascinating feature made possible by harnessing web3 development services with features such as IoT, artificial intelligence, blockchain, virtualization, and personalisation.
Web3 in Education
Web3 has directly or indirectly rebuilt the underlying infrastructure of several sectors. Web 3.0 has progressed quite effectively beyond finance and banking to art, hospitality, medical, and many other fields. T
he technological revolution has prompted a paradigm shift toward decentralized systems controlled by creators and consumers. The education sector is gradually and progressively adapting to the same trend. This deviation in the route can be explained as follows:
Education in Web 1.0 was confined to the transfer of knowledge between students and teachers in educational institutions.
The emphasis in Web 2.0 moved to centralized online education portals.
The educational infrastructure now relies on the decentralization of data and resources in Web 3.0. It enables students to acquire skills from a variety of sources. To secure access to a tamper-proof network, the knowledge is confirmed and saved on the blockchain network. The technology provides concepts such as 'Proof of Skill,' which can radically open doors to opportunities in the education sector.
Limitations of Today's Educational System
The education system of today has some flaws which can be overtaken by the advancements of Web3 in education Let's look at the flaws in today's educational system
#1. Limited Access
The current education system is often an in-person setting in which students and teachers interact within the confines of a learning institution. This impedes equality and inclusion. Classes at schools and colleges are held in a chronological order, having a beginning and an end date.
Those who are unable to commit to the full semester schedule will be unable to complete the course. Moreover, because these courses are semester-based, participants have little flexibility. Some students have difficulty getting to these institutes because of their location.

#2. High Fees
For giving such services, educational institutions charge hefty fees. The overall cost of a child's education from elementary school through university has risen tremendously over the years.
This has been a huge hurdle for prospective students who do not have financial support. Their ability is squandered just because they are unable to pay their education costs.
Parents are often forced to take out college loans with extravagantly high interest rates for their children, adding another stress to their already difficult life.
#3. Inadequate Skill Development
One important disadvantage of today's education system is its failure to cultivate practical skills in students. The majority of our study years are spent focusing on getting excellent marks rather than expanding their knowledge. The marks on the page are frequently seen as a measure of our intellect.
The teaching practices used in schools and universities are antiquated and regressive. Less focus is placed on acquiring skills and more emphasis is placed on memorizing concepts.
By the end of the course, the student has developed a knowledge of the ideas but is oblivious to their applicability in real life.
Skills evolve, but the education system does not. As a result, by the time the students earn their degrees, the skills they learnt are not in relevance with the professional world anymore.
How will Web3 in Education Redefine the Educational Sector?
With innovative technologies like web3, we can make education more accessible, economical, and simpler to achieve accreditation. This is designated as AAA education, which stands for inexpensive, accessible, and accredited education that prepares students for careers. Further we will discuss the potential of Web 3 to redefine how education works.
1. Improved Teaching-Learning Procedures
Web3 in Education technology aims to transform the way we educate and learn. It aims to improve the teaching-learning process by applying technology's functionality.
Web3 in Education will simplify access to the pool of knowledge for everyone, everywhere in the globe, using tools such as AI, Metaverse blockchain, and IoT. Teachers will be able to design more interesting assignments with the aid of technology.
Students will be able to fully involve in content creation rather than being passive observers. More developed types of online education will assist students in developing creative, analytical, and practical abilities.
Teachers may use Metaverse to transport learners to virtual worlds while teaching topics. IoT and AI can help to create a more immersive and dynamic learning environment.
A rich online educational environment is given through the use of holoportation, holographic sharing, and immersive visual experience. Enrolling in a training course to learn about metaverse blockchain and metaverse wallet will help one improve their expertise in the industry.
2. Time-Saving
To save time, decentralized web technologies will improve the teaching-learning process. Learners will spend less time trying to gather and integrate data.
Newer technology will assess user preferences to provide the required search results without requiring user input. Smart searches will enable users to custom cut the information they desire with minimal effort.
A Web3 cluster includes a variety of built-in capabilities that can assist teachers in creating interesting and student-centric study material. Automatic procedures will accelerate the assessment process and simply the result making process as well.
Web 3 data is saved on a blockchain, which maintains it from the beginning. Teachers can utilize the tools to easily compile a complete report on their students' growth by reviewing their performance in previous years.
3. Education Decentralized
A single business will not be the only custodian of credentials in a Web3 environment powered by blockchain technology.
Learners will build a solid record of collaborative projects, internships, peer-to-peer tutoring, and college courses. The system will display micro-credentials, NFTs, prizes, research papers, and experience letters on a digital learning passport. The documents/degrees will be securely maintained and certified on blockchain, making them untamperable.
4. Earning Potential
The 'earn as you learn' notion is supported by Web3 in Education. The technology fosters creativity in students and provides them with a platform to display it.
Learners can easily become NFT developers and earn a good living. They are not required to follow any predetermined procedure or meet any age or educational standards to get their creative juices flowing for such initiatives.
5. Microschools
Micro-schooling and homeschooling will be encouraged by technology. Since the epidemic, homeschooling has grown in popularity all around the world.
These ideas contribute to the formation of a linked network among parents, schools, and students, encouraging active engagement on their behalf. Web 3 will make homeschooling more dynamic by giving the current teaching setup credence.
6. Personalized Search
Smart search assists students in knowledge development as Web 3.0 has a significant impact in education. Students studying a particular subject can be adopted by Web 3.0 technology, which will propose various items, such as videos and blogs, to help the student learn about various parts of their course.
Additionally, relevant online information relating to their schoolwork will be provided, which might be quite beneficial for students to learn topics outside their search and subject confines.
7. Personalized Education
Semantic or Web3 in education can assist students in choosing their professional pathways and educational prospects.
Furthermore, Web 3.0 can propose suitable content based on the student's learning objective and location. Students making decisions about their future with support of Web 3.0 will be highly learnt since with expert knowledge they will be fuelled with advanced technology.
Conclusion
Education is a fundamental human right and the key to ultimate happiness.  Students will prosper from the knowledge we teach them, and they will be cocooned and prepared to enter the Knowledge Economy and bring a difference in the world.
By embracing web3 in education, more students will be able to access, afford, and certify dynamic education that will enable them to thrive and leave their imprint on the world.
Students could take control of their education, realigning the value chain for everyone including educational institutes to teachers, and from students to parents.
As we are just at the beginning of the web3 revolution, education, like other businesses that are being rebuilt with a focus on ownership and involvement, should also follow the path curved for undoubtable success. Hire web3 developers to build your own solution of Web3 in Education.
TechGropse is a Web3 Development Company. If you too are impressed by the potential of Web3 in education and wish to learn and invest, our experts are waiting to answer your queries.