We are living in an era of digital advancements. In this era, we have a dedicated application for almost everything. From ordering food online to having a dedicated website for enhancing our shopping experiences, mobile applications are playing a vital role in simplifying our lives and enriching our standards of living. 
New advancements in the technological aspects of mobile applications are entering the market daily because of the importance of mobile applications in the digital world. There is one sector where mobile applications are not only generating revenues but are also helping the community as a whole.
Most Trustworthy Women's Safety Apps in 2023
The sector of women safety app is booming and it is helping millions of girls around the globe by encouraging them to travel late at night. Best mobile app development companies are helping organizations to build women safety apps. As safety apps are becoming a basic necessity in today's world, we have therefore assembled a list of the best women's safety apps in 2020:
1. Kavalan SOS: Best Women Safety App
Kavalan is a project taken up by the department of police in Tamil Nadu. This software was made to help users communicate with the police control room and seek their help in case of emergencies like eve-teasing, kidnapping, etc. This application is developed especially for Tamil Nadu women and girls. 
This program lets you track the associated calls and saves the policing time to filter the bogus calls pretending to be an emergency. Kavalan ensures the protection and obstruction of all information provided by the users.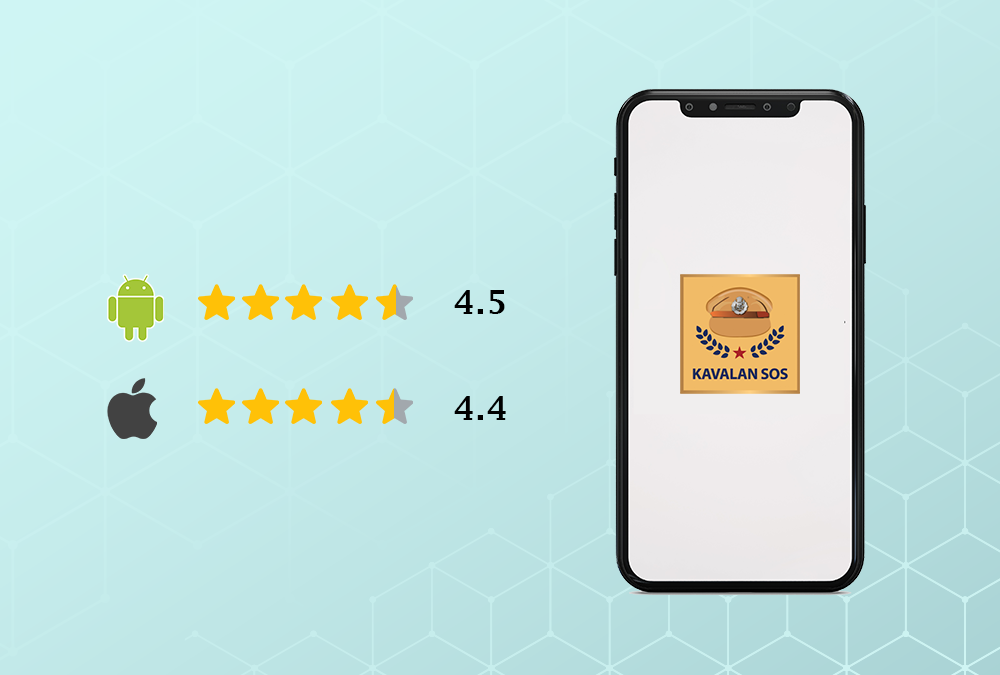 Key Features of Kavalan SOS Safety App:
Offline mode.

SOS button for sending precise location.

24*7 services

Saves two contacts as the emergency contact number.
Download women safety app for Android & iOS.
2. MySafetipin: One of the Best Personal Safety Apps
My SafetiPin is one of the most efficient safety applications for women. The program has simple features such as GPS monitoring and phone numbers for emergencies. Because of its success, My SafetiPin is considered the best women safety app. The app also gives you the nearest safe areas in an emergency, aside from its main features. 
The pinned places have safety ratings so that you know whether or not they are good for women. The app users can also identify dangerous environments for other women using the app. MySafetipin gathers the data based on different precise parameters like the lightning in the area, the number of children around, and details about the public transports.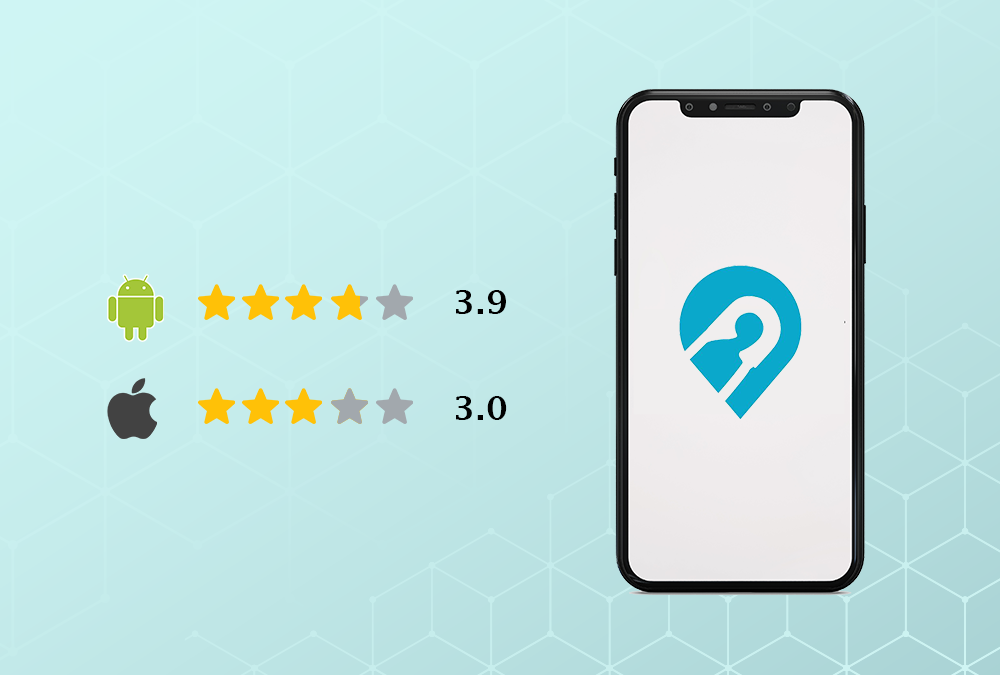 Key Features of MySafetipin Safety App:
Safety audit feature.

Location sharing.

Check the safest route for traveling.

Emergency contact numbers for sending your live GPS location.
Download best app for women's safety for Android & iOS.
3. CitizenCOP: Personal Security App
CitizenCOP is a perfect women safety app to track crime as quickly as possible. You can report the incident promptly if you think that you are at risk or if someone else is in danger. The health of the public and particularly of women is considered by CitizenCOP. 
Often it becomes a challenge to report a crime to the law. But CitizenCOP belongs in the protection application division, which enables this feature. The ultimate option for you to report any crime is CitizenCOP. Through this app, you can watch your position with its live tracking capability.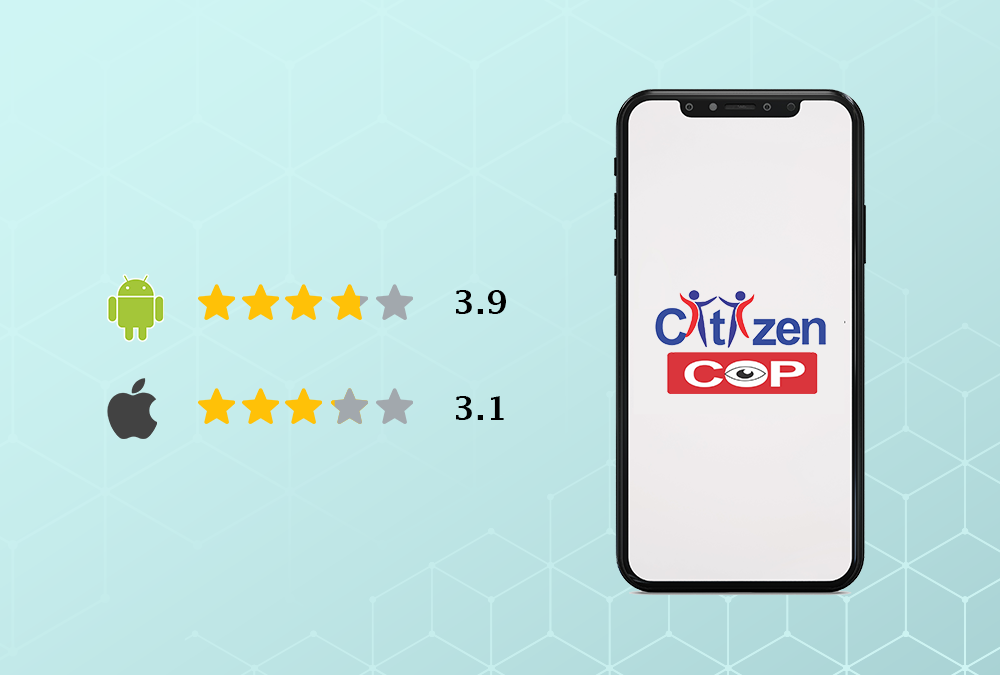 Key Features of CitizenCOP Safety App
Live tracking feature.

Updates you on traffic.

Taxi fare calculator.

Report crimes.
Download free safety app for Android & iOS.
4. Life 360: One of the Best Safety Apps
Life360 application follows the motto of linking individuals who matter the most. It would sync all the family members in a single location, thereby, eliminating multiple texting threads between the members. Life 360 is a safety app that alerts your family when you reach your destination. 
Every participant has a unique icon on the navigation chart to ease the tracking process. The mode can be individually and privately changed on the map. Thus the number of people who can monitor their position can be reduced. This safety app has a special concept which has made it one of the best apps for women's safety.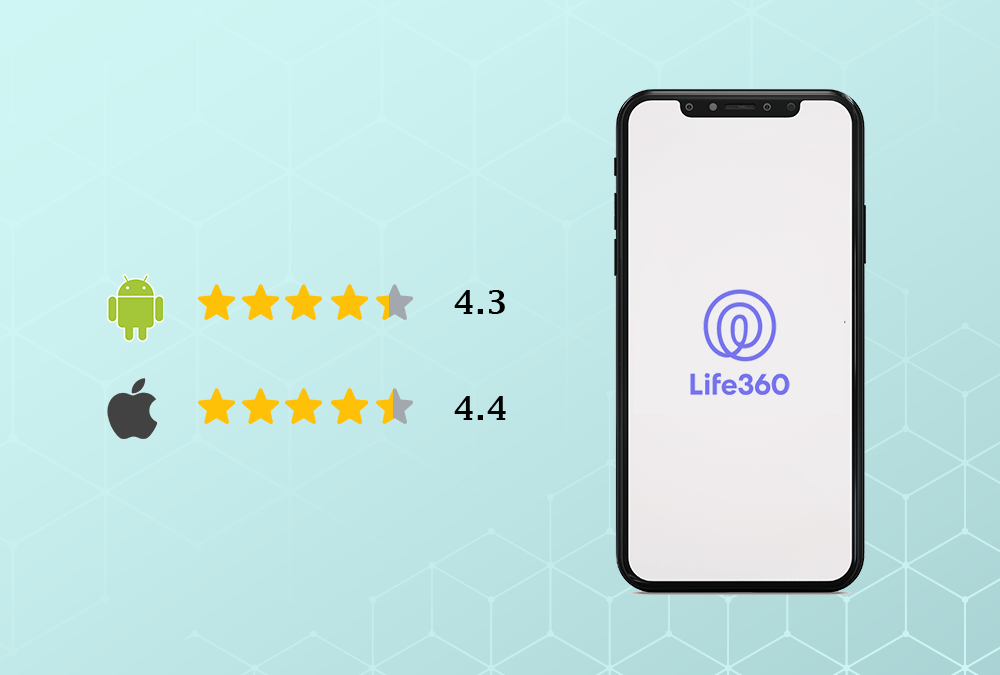 Key Features of Life 360 Safety App:
Real-time location sharing.

Updates on stolen phones.

Supports multiple platforms.

Augmented reality features for better tracking.
Download for ladies safety app Android & iOS. 
5. Red Panic Button: One of the Best Personal Safety Apps
The application's name is self-explanatory. If there is an emergency, you must set a number or e-mail ID to send a distress call. Your address and location are included in the panic letter. The red Panic button is a free safety app, although there are few options in the free edition. You'll need to fork out some money for a premium edition. 
Any highlights of the paid version include limitless panic contacts, no advertising, photo/video alerting, and integration into Apple Watch. The Red Panic Button has therefore found a spot among the best apps for women.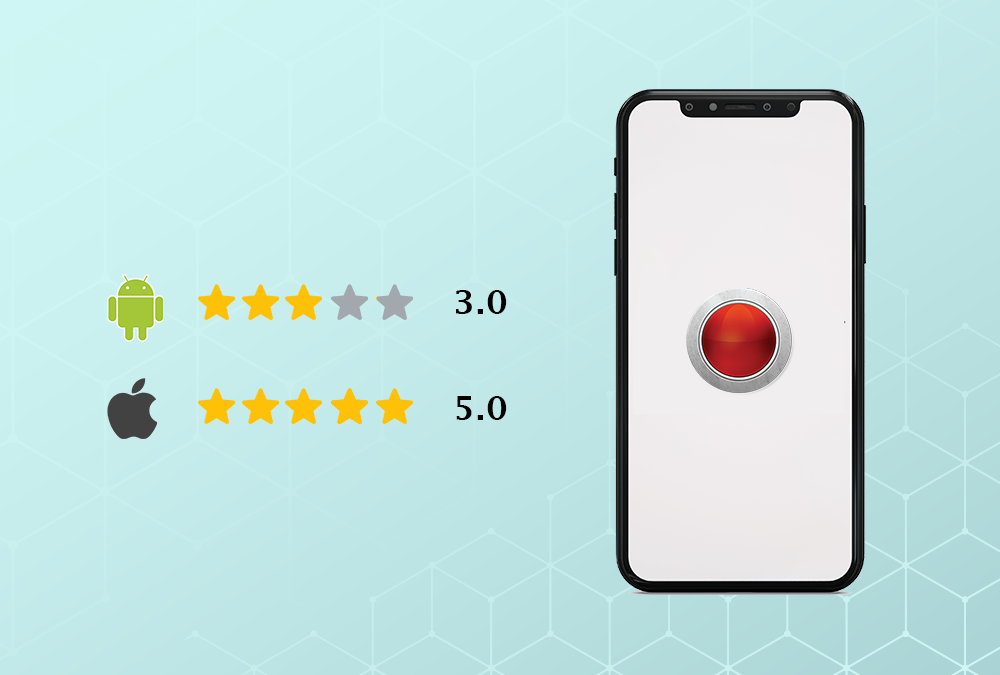 Key Features of the Red Panic Button Safety App:
Automatic panic E-mails.

Real-time GPS sharing.

Send a panic tweet.

Support smartwatches.
Download personal safety app for Android & iOS.
6. Sheroes: One of the Best Personal Security Apps
Sheroes is a trustworthy safety app tailored for women's welfare. It also helps women reach out to others and seek health assistance and swap food recipes. Now you can secure loans at the lowest interest rates with Sheroes. 
Sheroes is one of India and the world's largest women's security applications. It helps you to ask the doctor for advice at no cost. You can also construct with like-minded people, create your group, and chat about whatever you want.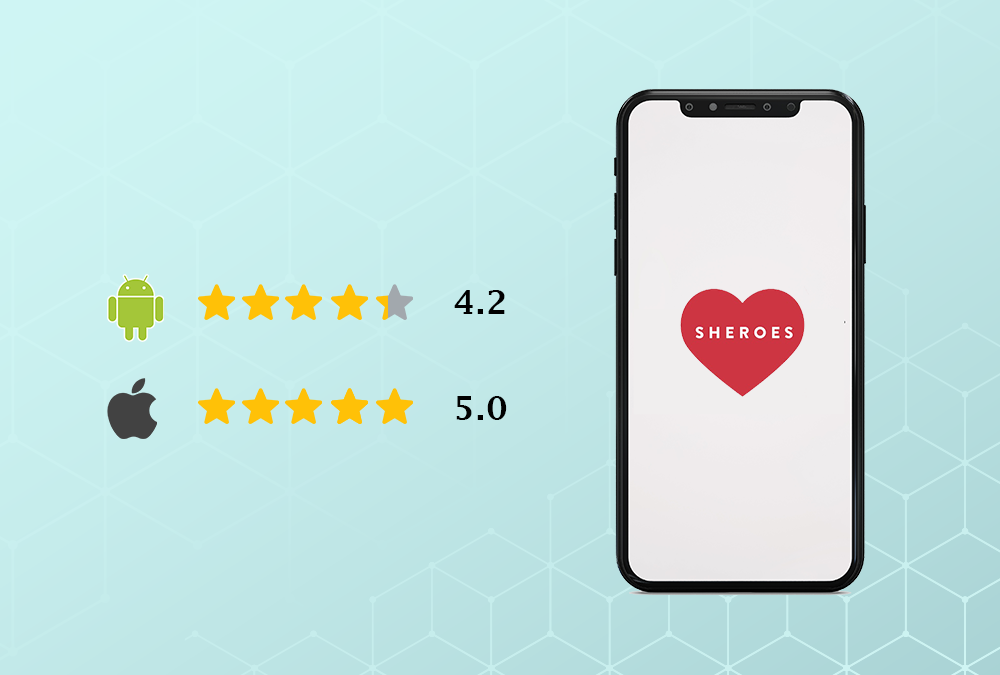 Key Features of Sheroes Safety App
Connect with a doctor for free advice.

Post videos for creating awareness.

Create a poll for knowing the opinions of people.

Menstrual cycle tracker.
Download women safety app for Android & iOS.
7. Disha SOS: One of the Best Women Safety Apps
We all care for our loved ones, but at any moment it is virtually difficult to do this. Disha SOS allows users to watch their beloved one and to be alerted if they are in danger. It offers all the information required to help you find the right person in case of an emergency. The protection of women and people is being improved. 
With the built-in information from the nearest police department, the hospitals, and other valuable contacts, Disha SOS makes it easier for you to locate your loved ones. Also, it offers you valuable telephone numbers to inquire about support. Disa SOS provides a huge assortment of features, making it among the best personal safety apps.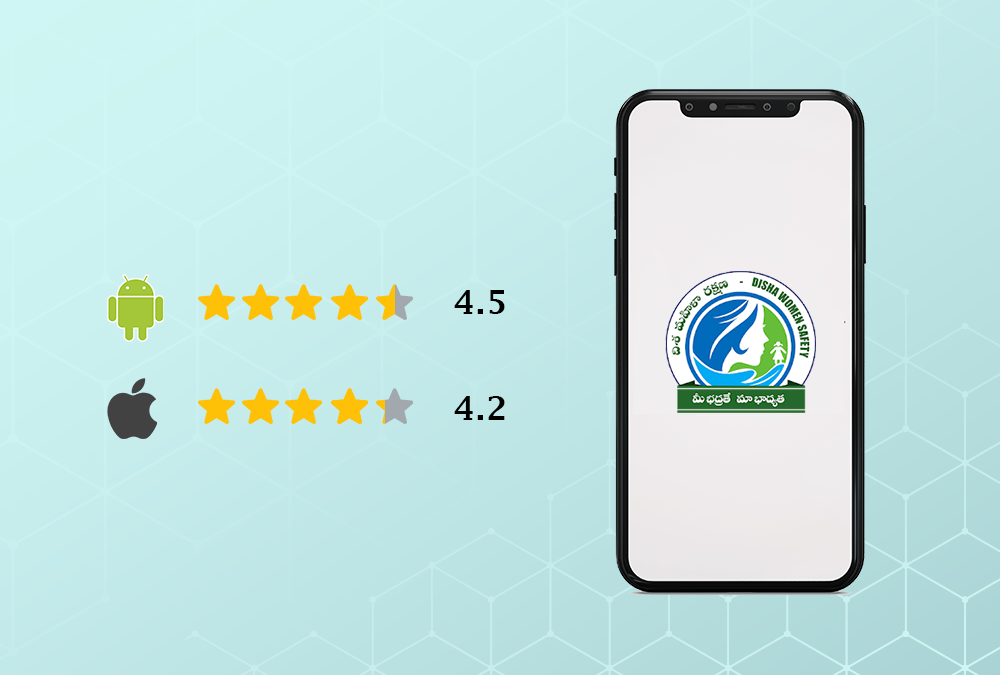 Key Features of Disha SOS:
Travel tracking.

Emergency contacts.

Road safety features.

Integrated social media.
Download personal security app for Android & iOS.
8. Himmat Plus: Trustworthy Personal Safety App
Himmat Plus has been introduced by the Delhi Police for SOS warnings. It will encourage you to send signals to the Police Control Room if you feel insecure in any way. There is a user-friendly GUI for Himmat Plus. You need to log on to the Police website Delhi if you use the app for the first time. 
You can be confident of the protection after simple data have been applied and checking is completed, as the police patrol squad has your details. Himmat Plus is therefore certainly one of the best safety apps for women.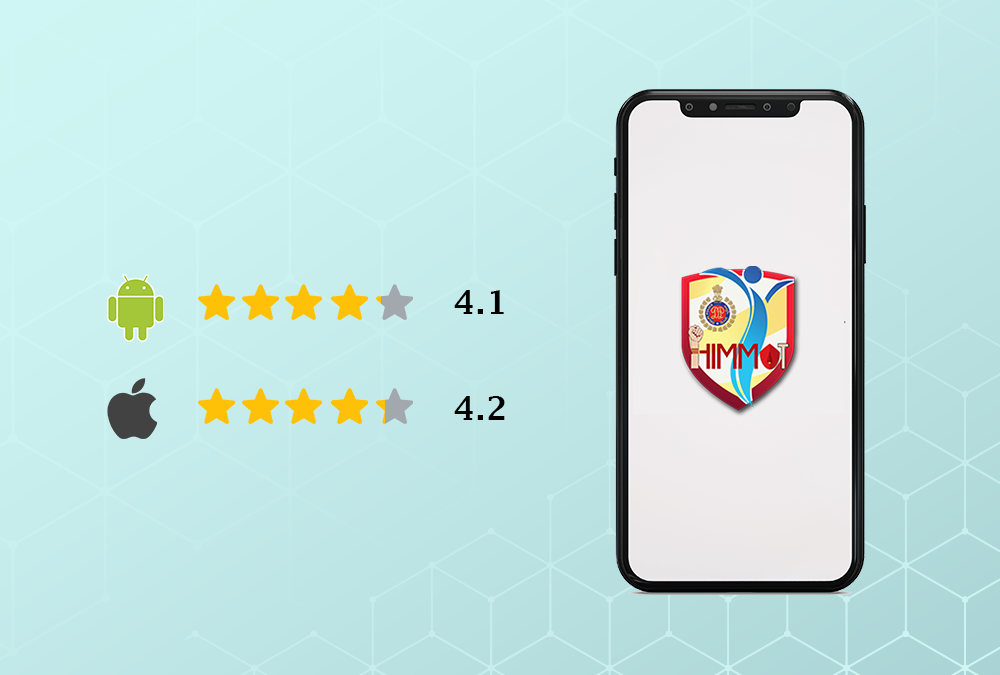 Key Features for Himmat Plus:
Travel tracking.

Send feedback for your journey.

SOS alerts.

Easy login.
Download safety app for Android & iOS.
9. Namola: One of the Best Apps for Women Safety
Caring for the welfare of your loved ones is normal and Namola gives you South Africa's largest and the most trusted mobile protection solution. With Namola you can now stay linked, secured and most of all are safe. 
In case of emergencies, it will help you reach your relatives. You will also get assistance from the police, fire-place, and paramedics before and during an emergency. You may be confident that you have a trustworthy back with the Namola safety app.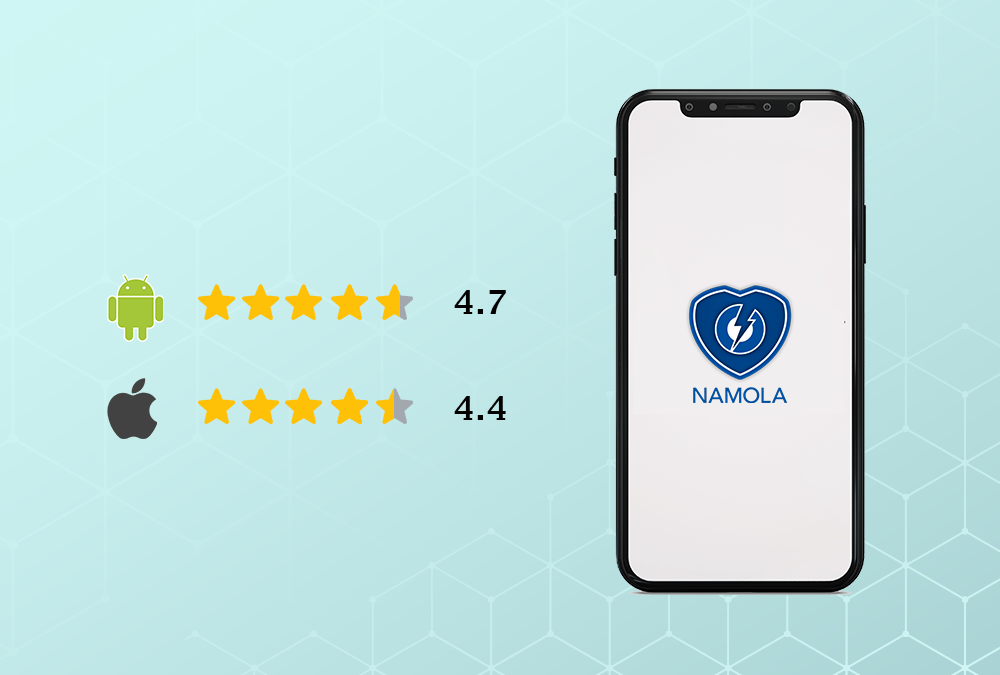 Key Features of Namola Female Safety App
Get help from different departments.

Smart alerts.

Location sharing.

One of the best

free safety apps

.
Download best safety apps for Android & iOS.
10. Grannus: One of the Best Women Safety Apps for Android
This app is being built keeping in mind the welfare of women, infants, and even in case of any social emergency including injuries and blood donation. Grannus has been strengthening women and children healthy in today's turbulent times. 
It also means that women in need can also request guidance from NGOs on the welfare of women connected through Grannus, which puts the greater focus on the safety of women. Due to its features, Grannus is one of the best Android safety apps.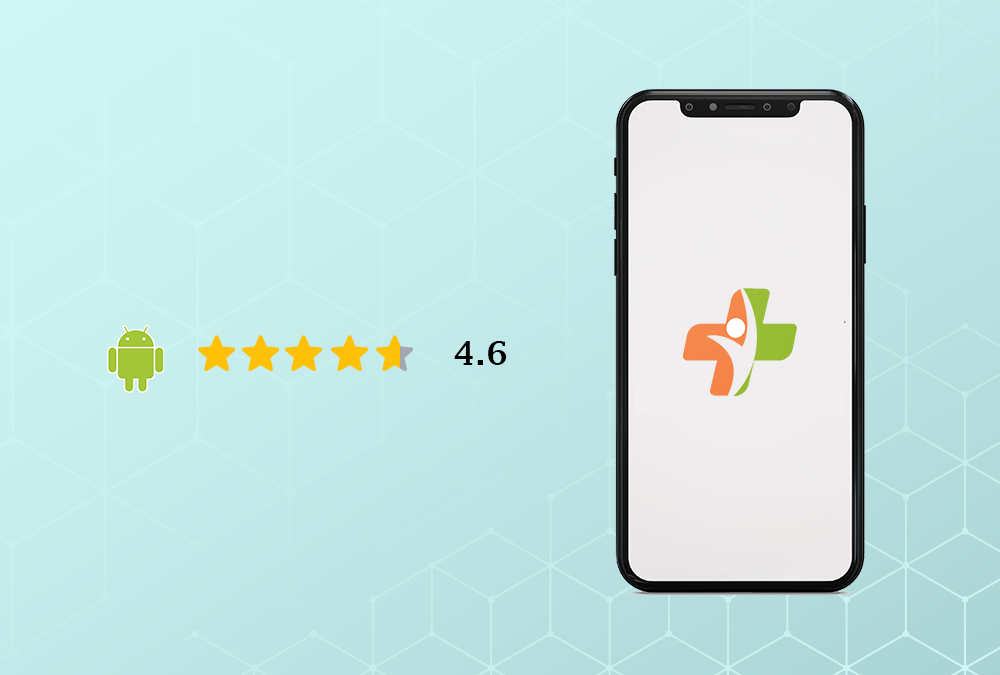 Key Features of Grannus Safety App:
Provides blood helpline numbers.

Saves medical records.

Provides child safety.

Distressed women can contact NGOs.
Download women safety application for Android.
11. bSafe: One of the Best Women Safety Apps for iPhone
In emergency times, bSafe helps you to take care of each other. You can develop your network of defense. bSafe is one of the best personal safety apps for iPhone and Android users. It functions so that in the case of an emergency, it delivers SOS alarms to your loved ones. 
Through bSafe, you can map the whereabouts of your family and friends and assist them with an emergency.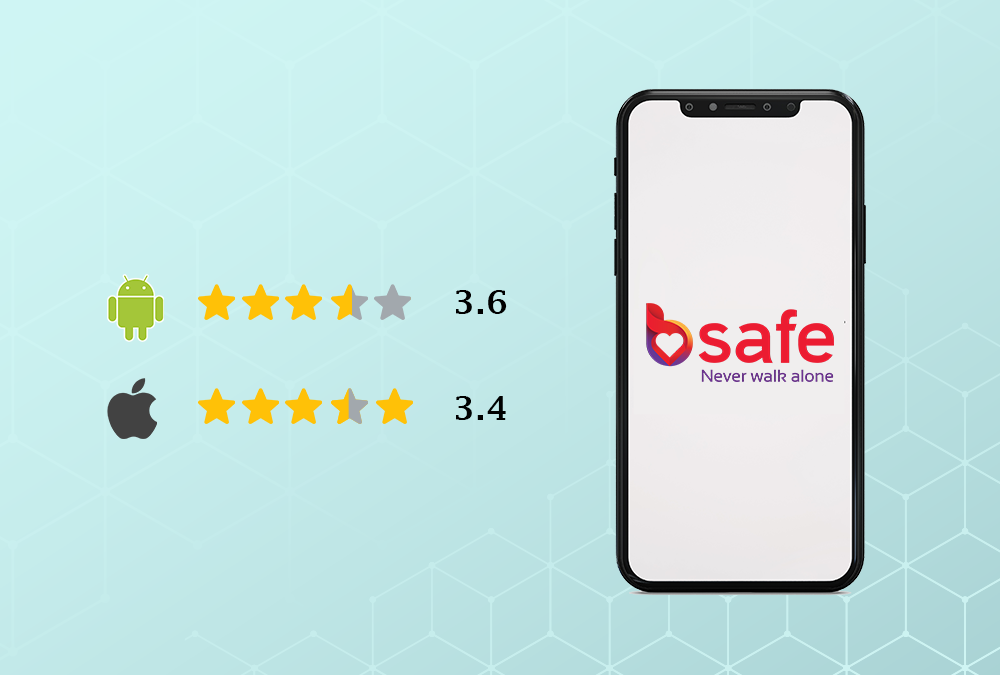 Key Features of bSafe Safety App:
Send SOS with one tap.

Live location feature.

Fake call option.

Record and stream any emergency video.
Download personal security app for Android & iOS.
12. Women Safety: One of the Best Apps for Safety
Woman Safety is considered as the best women safety application available in the market which focuses on the safety of women to decrease the crime rate against women and increase their safety. It updates you immediately if your loved ones are in an emergency or need some sort of support. Woman Protection App is one of the fastest and simplest ways to warn your loved ones. 
You just need to press a button to send the email with your location on the Google map to your buddies. This isn't just the case though, it catches both the pictures of the front and back camera. You can view these images via a connection sent through the mail.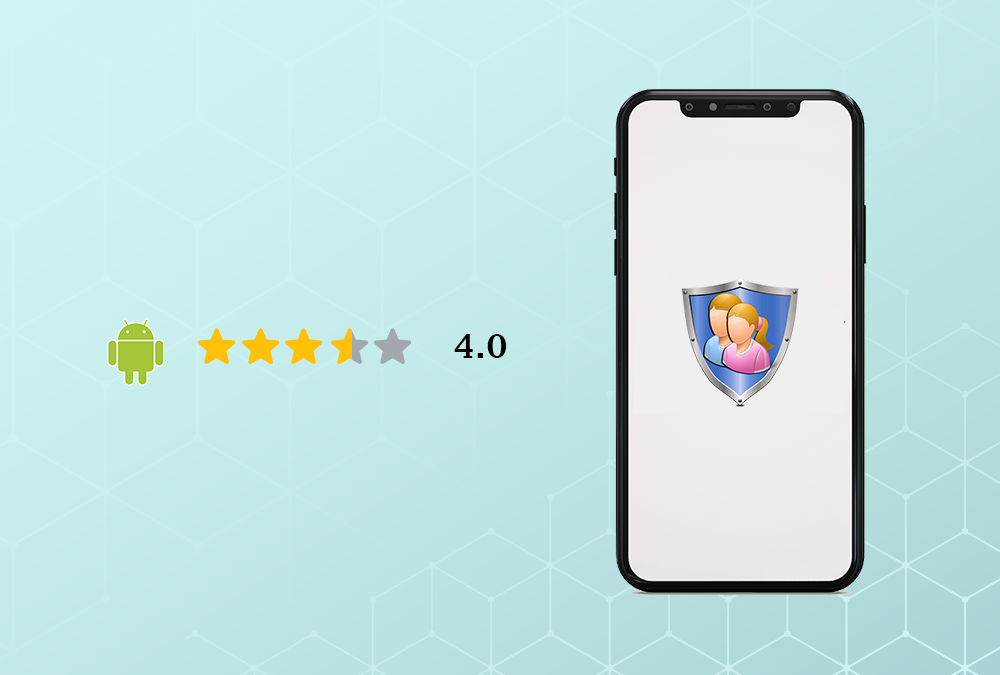 Key Features of Women Safety App:
Captures images and videos.

Images captured are sent directly to the mail of emergency contacts.

The feature of emergency contacts.

Available for free.
Download female safety app for Android.
13. 112 India: One of the Best Mobile Apps for Women's Safety
After seeing a rise in women's harassment, it is the need of an hour to create an app that guarantees women's safety. One such application is 112 India, which ensures women are protected in India. You may request support from local volunteers for this application in an emergency. 
This ladies safety app passes the emergency contacts and other details to the State Emergency Control room.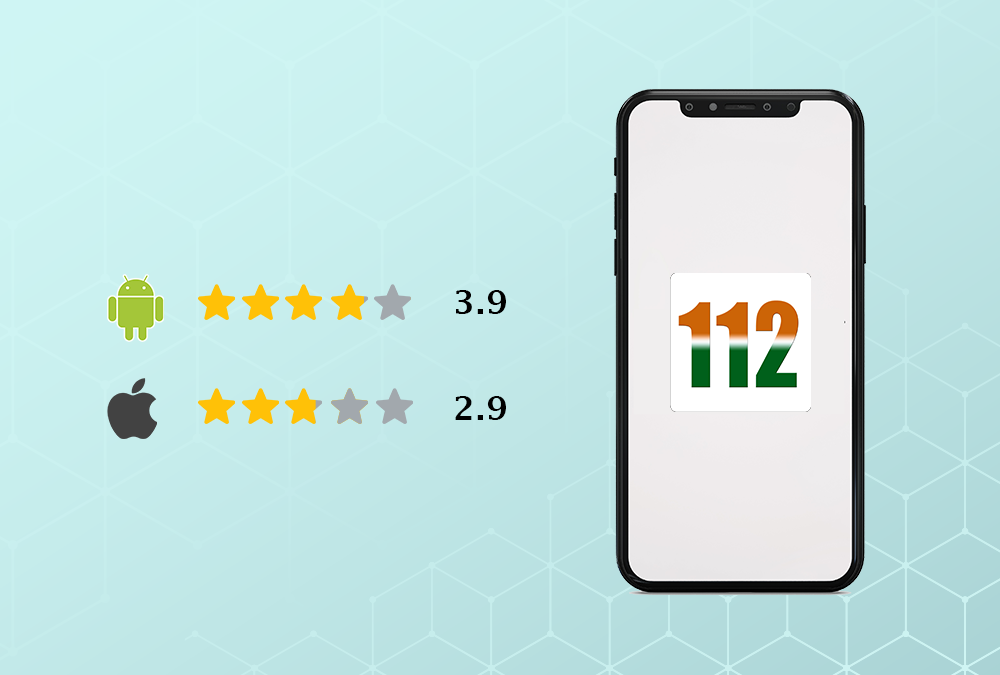 Key Features of 112 India Safety App:
24*7 support.

Emergency contacts feature.

Tracks the progress of any incident.

Triggers call between the victim and the State Emergency Control Room services.
Download free women safety app for Android & iOS.
14. Shake2Safety: One of the Best Women Safety Apps
It is a better solution to warn your loved ones in an emergency. Shake2Safety app lets your family members realize that you need help sending text messages by shaking the phone and clicking the power button 4 times. This innovative idea makes it the best app for women's safety.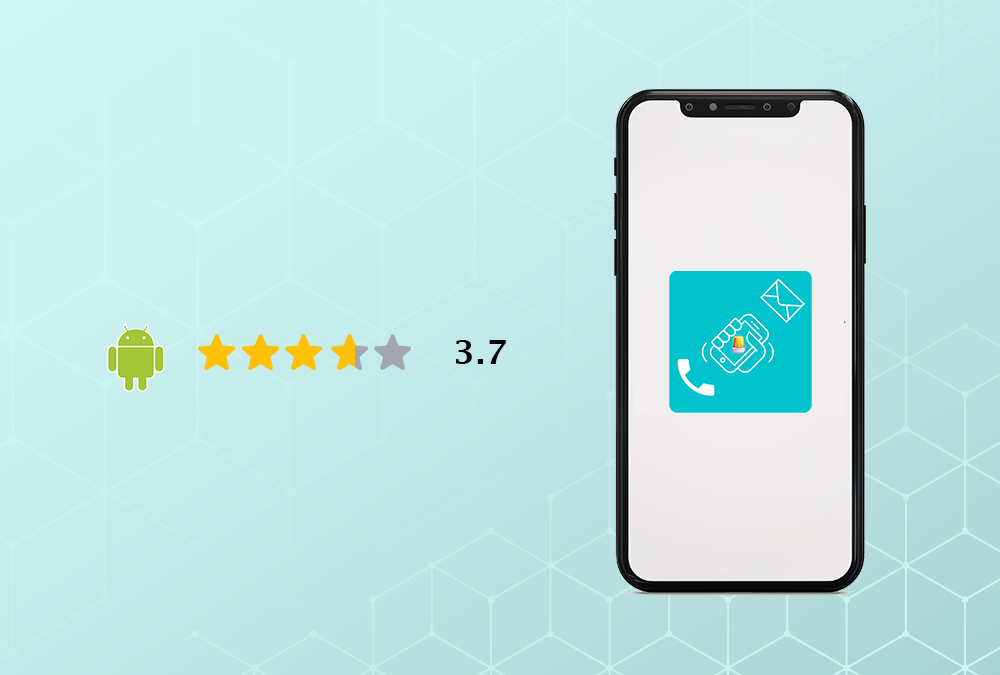 Key Features of Shake2Safety, Women Safety App:
Allows to record video.

Works in locked screen mode.

Sends messages to emergency contacts.

Offline mode is supported.
Download best personal safety app for Android.
15. Chilla: One of the Best Free Apps for Girls
The USP of Chilla is that it can hear a woman's scream. You don't have to open the application. When the application heard a woman crying or yelling, an SMS will be sent to their emergency contacts and an emergency call will be made. 
By pressing the power button 5 times, you can also trigger Chilla. This app will genuinely be a defender to stressed women. Chilla is without a doubt, one of the best personal safety apps, due to its innovative design.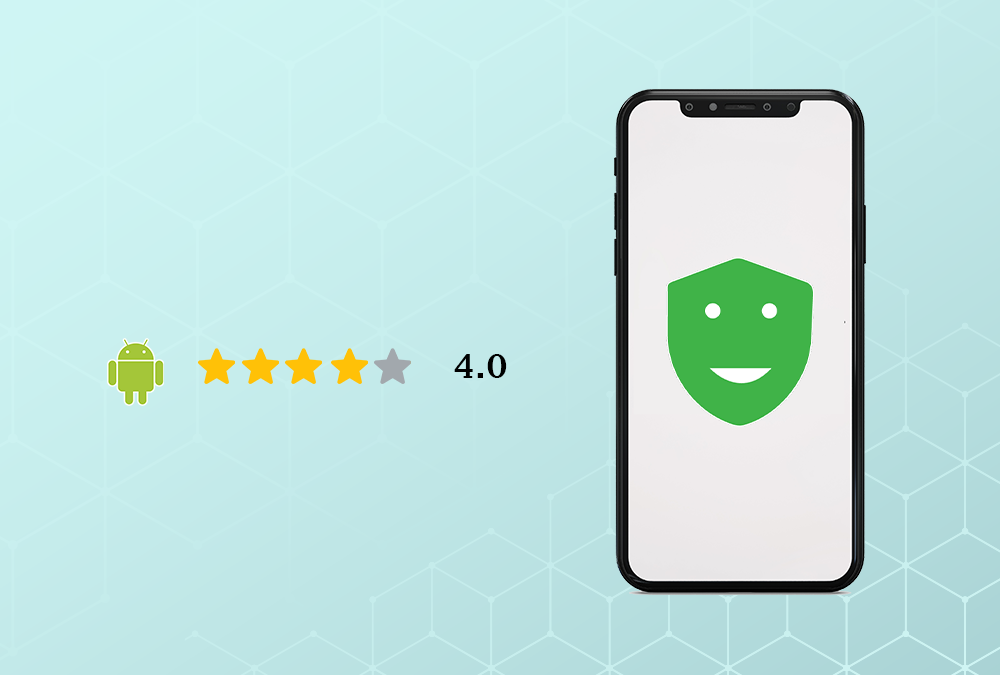 Key Features Of Chilla Safety App:
Works without unlocking the device.

Saves your last location.

SMS and calls are done even without the Internet.

Saves battery by no tracking mode when the user is safe.
Download safety app for Android.
Stay Vigilant Using These Safety Apps for Women
Looking at the present situation, safety apps for women are the need of the hour. As stated earlier, women's protection is a problem that has been discussed by all countries around the globe. Keep this in mind, several users want to come up with new ideas for the app dedicated to women's safety.
Let us now turn to the technological aspect of these women's safety applications. Based on your chosen launch site, you can hire the best app developers for developing a women's safety app and helping the community. 
Frequently Asked Questions
There are many personal safety apps for Android like Kavalan SOS, Life 360, and many more.
Yes, safety apps are completely safe to use but check user's ratings before using one.