Digital transformation has reshaped operations of almost every sector and healthcare is no exception. Long gone are the days when patients had to fill in their entries in a dusty register. In this computerized era, everything is just a click away. 
Ever since the onset of Covid 19, we witnessed various technological renovations, especially in the healthcare sector. Procedures have now become more efficient, time-saving and also cost-effective, and for that, we have to thank the best healthcare software. 
This blog enlists the best healthcare software in 2022 that you must be aware of. Whether you are just a curious reader or someone looking for ideas and comparisons to create the best healthcare software, this blog is the best place you can be. So without further delay, let's just dive right into the topic. 
What is the Healthcare Software?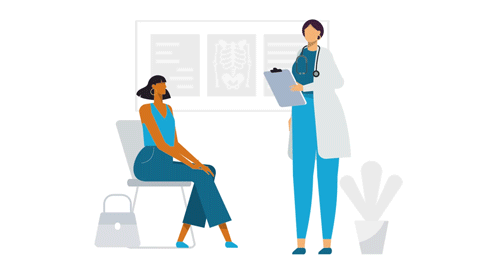 Medical software, often known as health information technology software, is a broad area that encompasses many different types of healthcare software.  generally, this software assists healthcare practitioners in the management of patients and operations.
Medical software is a type of technology used in medical settings to collect data points based on patients' health for future reference, long-term behavioural studies, or short-term diagnosis. The techniques are used in various areas of the healthcare and medical industries which includes pharmacies and labs along with mental health and physical rehabilitation centres.
Healthcare software has extended beyond the healthcare industry and into people's daily lives which were possible since people were introduced to wearable devices. Wearable medical devices record vital signs, collect health data points over time, and can be worn to enhance patient care. 
Benefits of Healthcare Software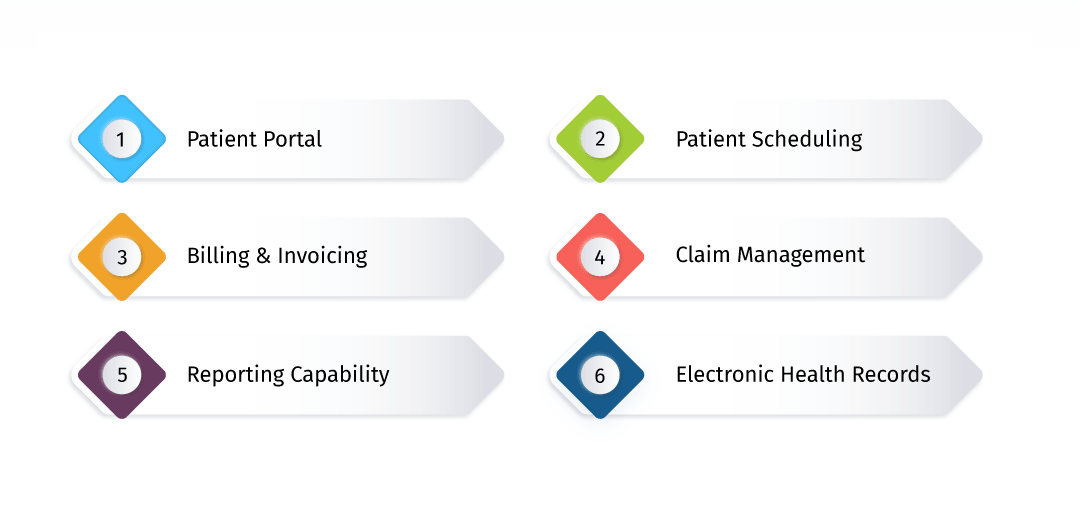 Best Healthcare Software allows healthcare providers to address challenges with medical care accessibility, supply it efficiently, and prescribe the right and timely treatment. Additionally, a set of preventative measures given by the software allows for the prevention of disease risk or too frequent exacerbations.
1. Enhanced Security
Because of the advancement of healthcare software, medical clinics are once again providing, storing, and retrieving online data.
Effective security is also necessary to safeguard the safety of hospitals and their patients. These security agreements are applicable to multidimensional verification. Spam filtering and a robust firewall are also required to provide programmers access to sensitive patient data. Cloud computing has been utilized to securely store sensitive information, adding to the security walls of the best healthcare software. 
2. Superior Diagnostics
Medical services can be updated with more knowledgeable roles for administrators and diagnostics at the same time thanks to software innovation and advancement. The technology can aid in the early identification of disease-affected organs. This enables healthcare practitioners to give more effective therapy and even life-saving treatment.
3. Multiple Platform Automated System
 The best healthcare software can streamline a variety of tasks that are routinely performed in the healthcare industry. Personalized software can connect many simple and complicated functions, such as human resources, OPD, accounting, and so on.
4. The Best Possible Patient Care
The consultation method is similar to the lengthy wait times at hospitals. This is maybe the most extraordinarily complicated domain in which patients commonly struggle. The best healthcare software has bridged this crack in the road too, making healthcare better than ever. 

5. Enhanced Patient Satisfaction
Customer satisfaction is a universal success factor, and with so many alternative healthcare alternatives accessible, a patient's experience with your service is critical. In order to ensure patient satisfaction, measures such as immediate accessibility to medical annals and past treatment records have become non-negotiable.
Tools such as automatic scheduling and integrated communications channels, as well as in-app messages and reminders, provide a smooth and quick procedure which are ideal components for client satisfaction.
6. Fewer errors
Healthcare workers are under tremendous strain. They're more prone to make blunders somewhere along the road, from coping with the COVID epidemic to working countless hours.
Aside from automating those tedious, repetitive operations, the best healthcare software is notoriously accurate, reducing or even eliminating the possibility of errors.
7. Reduced paperwork
Nobody wants to fill out lengthy paper forms, and hospital managers are sick of sorting through piles of paperwork.
These files can be digitized and accessible with the push of a button thanks to healthcare software. It is not simply more convenient to complete documents electronically. It's also easy to discover and refer to any particular file in the future, reducing the danger of misplacing any paperwork. From doctor's prescriptions and notes to blood reports, the best healthcare software is helping patients and doctors say goodbye to paper. 
The Best Healthcare Softwares in 2022 
The healthcare sector is expanding at an exponential rate, and as it does, so do the expectations for on-demand app development companies. The best healthcare app development company are always attempting to upgrade and innovate in this area. 
The healthcare market is one that relies on great efficiency and precision. Emerging technologies such as AI, IoT, and Blockchain have the potential to supply necessary software solutions to healthcare solutions. Further, we will discuss the best healthcare software in 2022. 
#1. Kareo 
Kareo provides cloud-based electronic health record solutions for medical clinics, as well as award-winning operation and revenue cycle management. Kareo EHR is intended for use by physicians in outpatient settings and is certified to assist healthcare services in meeting Effective application requirements. The attraction stems from its low cost, effectiveness, and mobility. Dynamic patient, document, and medication management functionalities are features included in Kareo EHR.
#2. AdvancedMD
AdvancedMD is a renowned private practice software solution. Powered with fully integrated EHR, medical billing and patient experience tools help you to administer your healthcare ecosystem from a single cloud-based platform.  Cross-system comparisons and data inconsistencies are a thing of the past because the AdvancedMD family of solutions is intended to easily transfer information across your EHR, billing, and telemedicine systems. AdvancedMD products are created by healthcare practitioners for medical professionals.
#3. CareCloud
CareCloud is a company that offers cloud-based software and services to the healthcare sector. They provide EHR, revenue cycle, and performance management solutions to assist practices to improve patient care while ensuring higher profits.  CareCloud offers solutions in a range of fields to small and big practices, hospitals, and other organizations. CareCloud can provide Charts, an easy-to-use electronic health record system designed for healthcare practitioners.
#4. Cerner
Cerner offers electronic health record (EHR) solutions to a wide range of medical practices. Cerner's Ambulatory EHR is suitable for a wide range of clinical settings, including group medical clinics, specialist offices, and urgent care facilities. This application maintains HIPAA compliance while decreasing mistakes and increasing efficiency. The major features of this product include a user-friendly dashboard that optimizes workflow and safe access to records through the internet. Access to this best healthcare software is secured across mobile devices and it also comes with a convenient 'Chart Search' tool. 
#5. Epic
Epic's EpicCare Ambulatory EMR software is appropriate for usage by big hospital systems and clinics with many sites. This EMR system offers an easy-to-use "Smart Software" feature that guides activities and recommends modifications. Epic's EMR solutions are ideal for hospital systems looking for an efficient, user-friendly, and secure way to manage electronic medical data. This platform can be customized and offers filtering features to make the chart review process more efficient.
#6. WebPT
WebPT facilitates the shift of therapy professionals from paper and old technology to a customer-efficient, cloud-based solution. WebPT allows therapists and front-office workers to view patients' medical records from any web-enabled device. WebPT also provides a front office suite in addition to documentation. With WebPT you get a robust package that comes with high-functioning tools which can be really useful to run an organized clinic. These features include a multi-user scheduler with appointment reminders and tools to upload external patient documents.
Read also: Healthcare App Development: Cost and Key Features
#7. Practice Fusion 
Practice Fusion offers EHR solutions for small practitioners, giant medical groups, non-profit organizations, and clinics. Because of ad support, Practice Fusion's fully working EHR is free, while a premium edition can be bought to remove the advertising. For physicians of any discipline, Practice Fusion's complete platform includes e-Prescribing, charting, scheduling, testing, invoicing, and referral management.
Trends in Best Healthcare Software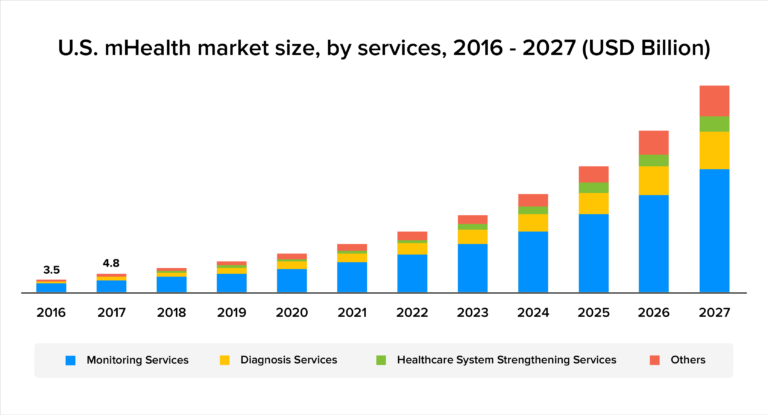 The healthcare software markets are always in motion and on-demand app development services are looking for every scope they can harness to make it better. Every day, demands and complications for healthcare managers and practitioners arise, just as innovative treatments for illnesses emerge.
Patients are seeking better service, access, and efficiency, therefore healthcare providers implementing software solutions must consider the factors driving this shift. Partnering with an on demand app development company will assist you in integrating trends in your best healthcare software. If you wish to build a healthcare app, you must know these trends in order to serve the best healthcare software. 
Transferring EHRs to the Cloud
One of the advantages of growing technology is the unique opportunities birthed by each new discovery or success. One of these is assisting in unleashing the potential of the internet by revolutionizing how we store, manage, and use data via cloud computing.
From medical records and invoices to consultation histories and prescriptions, keeping crucial data on out-of-date on-site computers is no longer enough. Cloud solutions have taken the storage problems away and their long-term advantages are quite worth the while. 
AR/VR Enhancing  Rehabilitation and Psychological Care
The use of augmented (AR) and virtual reality (VR) technologies are no longer limited to games. Recent breakthroughs in this intriguing technology have demonstrated that its uses may expand into and help a wide range of sectors, including healthcare.
In 2017, a team of doctors from around the world successfully executed the first mixed-reality surgical surgery after decades of refining and enhancing this software. Since then, AR and VR technology has gotten considerably more affordable, allowing for even more applications such as physiotherapy and psychological treatment.
Increased Security With Blockchain 
Blockchain technology can help with healthcare data security and compliance.
In a world where most people are concerned about their privacy and security, blockchain presents a safe and economical option for making data exchange secure. Blockchain possesses the potential to reform the healthcare industry with its confidential management and regulatory compliance requirements. 
Conclusion 
As we've discussed in this blog, the best healthcare software provides numerous advantages across all lines of processes, from improved diagnosis and treatment plans to improved resource management and simpler healthcare scheduling.
To ensure that you're adopting the best healthcare software for your company, consider developing your own unique healthcare solution. Hire on-demand app developers from a  professional development team to design the best healthcare software that is fully tailored to your company's objectives and concerns. You'll be able to work more effectively, and easily embrace new technologies and services if you partner with a leading mobile app development company.