In the world of today, things are changing at an extraordinary pace. Once upon a time, a group of gamblers used to sit in a circle and bet on the seconds of every game. Today technology has made it possible to be a part of a game- anywhere, anytime.
When it comes to Technology, we must proceed with our further thought interpretations considering how impactful it makes things. Similar has been the case with technology and sports betting, sports betting apps birthed and blew the market.
In recent years, the internet has made significant advances in a variety of aspects.
Advanced technology has unquestionably transformed our way of life and offered dozens of new features that will improve our daily lives. Everything has changed in the digital world when it comes to gaming. Fantasy sports betting applications are growing in popularity in the digital realm among numerous game themes.
In this blog, we will understand what sports betting app is, its important features, sports betting app development cost, and much more.
Learning About Sports Betting Apps
In the fantasy sports world, sports betting is not a new notion. Because sports betting began during the reign of the emperors, when rulers would put wagers on any sporting event, either losing or winning. Everything is much the same when it comes to fantasy sports betting.
Sports betting applications allow users to place bets on the move, from anywhere and anytime. The finest sports betting apps translate the spectacular internet experience into a mobile-friendly app that delivers the excitement you crave no matter where you are.
Market Statistic
In recent years, the sports betting business has encountered several roadblocks. Sports betting remained banned in various states and localities until the formal rollout in January 2021. But the best part about this sector is that, despite having faced several problems and cautions in the past, it is still expanding swiftly and emerging through sports betting apps.
Sports betting is the fastest-growing unit of the worldwide gambling business right now.
According to Statista, it is predicted to account for a market share of $92.9 billion by 2023, with a compound annual growth rate of 6.9%. While the coronavirus (COVID-19) pandemic (global pandemic) appears to be stifling gambling demand, sports betting continues to expand owing to the development of innovative and easy online sports betting applications programs. With the legalization of mobile and sports betting apps now there are leading sports gambling apps that are leaving permanent imprints in the history of the market.

A Study on William Hill
William Hill is a sports betting app coming from Australia that hosts gamblers from all over the world. William Hills in the betting world is known as the Uber of betting apps.
William Hill has built a synonymy with sports betting applications, similar to the way Uber did with cab booking. Despite the presence of competitors such as Bet365 and Paddy Power, William Hill stands out as the de facto standard for building a betting app that is both immersive for the user and profitable for the provider.
With the emergence of app development businesses that can create clones of sports betting Mobile applications like William Hill, the chances of you beginning a company based on an app are increasing.
Reasons for Popularity of Sports Betting Apps
Betting on scores is not just a hobby anymore, it has become an emotion, a passion. Millions of people gamble on games all around the world in order to win prizes. With the introduction of sports betting apps, the obsession has reached a new level, and people are happy about it like it's Christmas.
Here are some reasons why sports betting apps are popular-
Updates about Trends
Users of the sports betting app may stay up to date on the newest sporting trends. Which game is now popular throughout the world, whose individual is performing better these days, and which team has a strong track record? All of these patterns assist consumers in determining which sport, player, and team to wager on in order to win the bet.
Updates about Live Matches
With the advancement of technology, Moon has established a 4G network. It is possible to receive information every second of the day. Users of the William Hill sports betting app may see the current score of the players and teams on which they have a bet. It keeps viewers informed while also keeping the adrenaline pumping.
Automated Reservations
The bots in the sports betting app are really important. They will instantly provide a list of payers or teams from whom you may place a wager. They automatically compute the pot money and returns for the whole stake. It is simple to use and available 24 hours a day, seven days a week. There's no need to wait.
Widespread community impact
The most significant benefit of developing a sports betting app is that it is available 24 hours a day, seven days a week. The user who wants to install the software only requires a smartphone with a network, and it makes no difference if they are in California or Florida. Furthermore, the higher the number of users, the higher the betting price and incentives.

Here is What Comes Before Sports Betting App Development
After learning about the frenzy and popularity of sports betting apps, let's take a look at a few basic steps you'll need to climb before launching your sports betting app.
Legal Restrictions
You may already be aware of this if you work in the sports betting industry. If you're beginning from scratch, though, this is the first step you'll need to know. Sports betting is permitted in certain places but not in others. You cannot bet on every sporting event, as in Argentina and the Philippines. Only a few apps are allowed. Gambling, on the other hand, is prohibited in nations such as Russia, Singapore, and Brazil. However, if you try to design sports betting app in Australia, you will almost certainly have no problems since they have an open mind about the same.
License
Before you create the finest sports betting app for your business, you must first obtain your license. If you live in a state that allows gambling, you must apply for a gaming license from the state authorities. Obtaining a license is a lengthy procedure that requires passing various examinations, certificates, and attestations before entering the gaming industry. This might be an expensive and time-consuming endeavor. As a result, obtaining a license should be the first step in developing a sports betting app.
Also Read: How Can You Make Money through a Fantasy Sports App?
Popular Features of Sports Betting Apps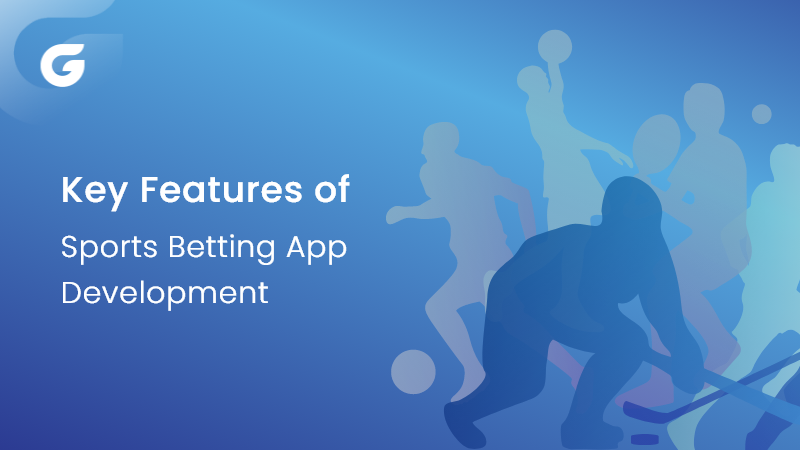 Any app, like William Hill's, must include these essential features to make it easier to place bets and win. Hire a top Sports Betting Game Development Company to integrate the best features in your app.
User Panel
Registration
This is the most basic feature of the app, and it will provide users with tailored content. Users may sign up for the app using credentials from their social media or email accounts.
Live Match Score
The outcomes of bets and the likelihood of winning are determined by the scores.
A clone of William Hill has to offer a feature that will enable users to check the scores of the matches they are betting on.
Results notifications
All alerts detailing the performance of the players on whom bets are placed, as well as the outcomes of the bet, including but not limited to the winners, should be given to app users.
Betting advice
This is one feature that will keep new users interested in your software. Users may learn about the betting odds and sports that are available through the app.
Selection of sports
Unless your application is focused on a single sport, the clone should have a menu from which the user may choose a certain sport to wager on. This menu should be shown in such a way that it is apparent and accessible to the user, and it should allow the user to place wagers.
Choosing a betting pattern
There are a variety of betting patterns accessible, and a thorough betting software like William Hill should be able to supply many, if not all, of them.
Selecting Betting Type
In this area, the user should be able to pick the type of betting, which will allow them to play according to the technique they have chosen. The betting category can be chosen based on the game they are wagering on.
Admin Panel
All of the gambling that takes place on the sports betting app is overseen by the administrator. They'll have access to information that a regular user won't have, and the administrator will require a few capabilities to keep the app safe.
Login
Using self-created credentials, the administrator should be able to log in to the app. It's worth noting that, unlike the user, the administrator may not be able to utilize social credentials to log in.
Dashboard
This is where the administrator may control a variety of components of the program, including, but not limited to, the users and betting pricing.
Tools for marketing and monetization
The administrator manages the revenue tactics for the app in this section. Advertisements, promotions, and in-app purchases are all examples of monetization tactics. The administrator keeps track of and verifies all monetization-related activity.
Bookmaker's odds
The administrator can establish the pricing based on the standards determined by the bookies. This will also assist them in determining the likelihood of winning a match.
Content management
The administrator should also have access to material for static sites such as the terms of service and frequently asked questions. Email managers can be included in the content management engine to alert users of certain events and occurrences, such as forgotten passwords and activation emails.
Advance Features
A few additional features may be included in your sports betting app by a leading Sports Betting App Development Company to make the experience more realistic and engaging.
Matches Live Stream
The experience of visiting is elevated to a new level via live streaming. This ensures that the benefits of real-time bidding are not overlooked. It allows you to keep track of the game's progress.
Instantly pay and bet
This is an approach that can significantly improve user participation. The players' performance at the moment can be used as a factor in determining whether or not users can put bets and win right away.
Support for several languages
We've discussed how sports betting apps have gotten more democratic. It is preferable to use various languages if your software serves to multiple geographies.
Connection to the backend
If you want to show changes every minute or have users reload their app every time, this is one of the most important elements of a mobile app. Using cutting-edge technologies such as Cassandra and Postgresql can help you build a stable and reliable backend architecture.
Prioritize quality.
Even if you have the best technology, infrastructure, and backend, if the user experience and user interface aren't impressive, it will fall flat. Aspects such as load and refresh rate should be considered. It's important to strike a balance between simplicity and high-quality requirements.
Security
Anything involving money needs the highest level of protection. The app should include built-in payment transaction models, and all deposit and withdrawal problems should be addressed. Integrating your app with reputable payment gateways and digital wallet providers should help you maintain your credibility.
Read More: How to make an app similar to dream11: A complete guide
Cost of Sports Betting App Development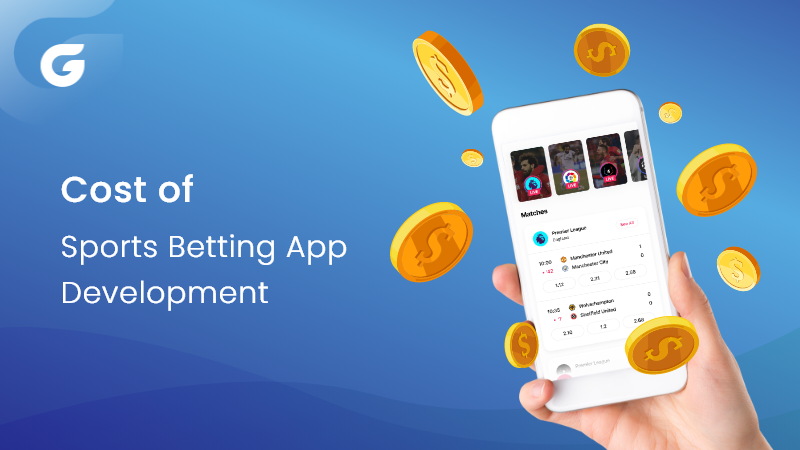 If you're a young aspiring developer, take a quick look at how much it costs to design a sports betting software. It takes the combined efforts of multiple experts and professionals to produce sports betting app. Here they are:
Manager of the project
1-2 business analysts
1-2 Android developers
iOS programmers
Designers of user interfaces and user experiences (UI/UX)
Engineer, Quality Assurance
Back-end programmers

To develop a mobile app, you'll need to choose the right tech stack. The following are the technological assets you need for developing an app like William Hill-
Paysafe, Fabric, FCM, and Google Places are some of the frameworks and libraries available.
Database & Cloud Storage- HBase, MongoDB, AWS, Cassandra
 Programming languages- Kotlin, Swift, JavaScript, Java Testing- Crashlytics, Gitlab, Confluence, Jira
Provide multi-language support for users from various areas in your sports betting app development. Regardless, we've covered all of the important factors that might influence the total cost of the sports betting app above.
As a result, we can estimate that the cost of developing a sports betting app will be between $30,000 and $40,000, according to the major mobile app development companies.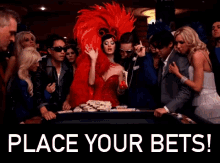 The cost of developing a sports betting app is calculated by taking into account developers, app designers, and platforms, which vary by country. Cost of apps like William Hills in different countries-
| | |
| --- | --- |
| India | $15-$80/Hour |
| Eastern Europe | $20-$150/Hour |
| North America | $50-$250/Hour |
| West Europe | $30-$175/Hour |
| Australia | $50-$150/Hour |
Final thoughts
Is investing in specialized sports betting software the best option? The paths to success for a betting app have been put forth by William Hill. Following the same road with caution, avoiding mistakes, and doing the right things better will ensure that your success in the sports betting business is certain. You may contact our app development team to design your own customized sports betting Mobile app, and we will assist you in making your dreams come to reality, against all odds.